How to use Instagram to drive sales and grow your brand
Share this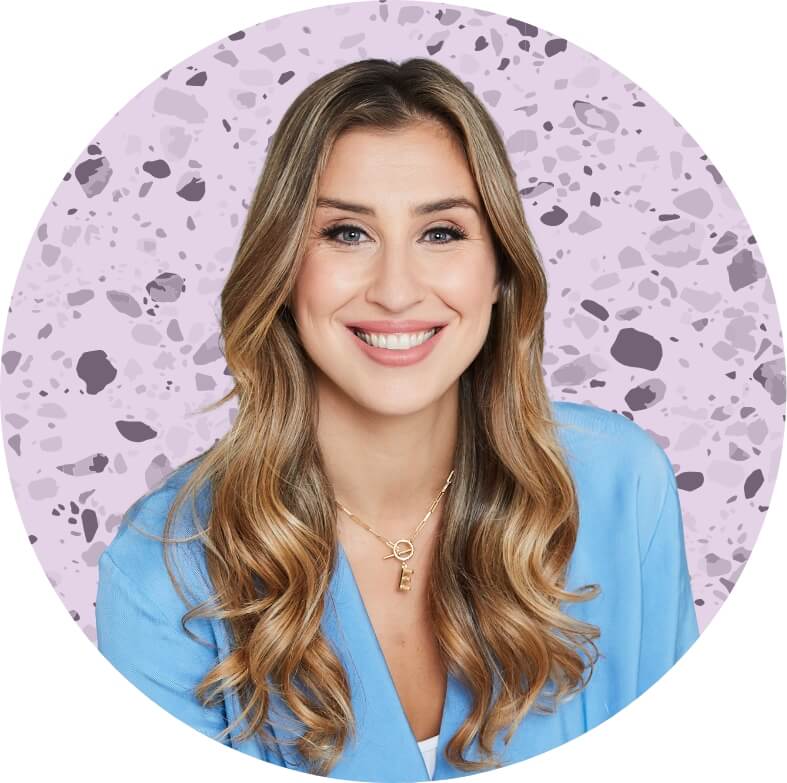 I'm serving up some truth tea today, people!
Your marketing strategy isn't complete without Instagram.
No, let me rephrase that.
Your product, brand or service is missing out on tons of potential eyeballs without being on Instagram. Especially in 2021.
We get it. You're busy running your business and Instagram gets put on the back burner, but the truth is your ideal client and customer is scrolling through it on the daily.
I've spurted out this statistic before, but I'll say it again louder for the people in the back: Instagram has more than ONE BILLION monthly active users on the platform.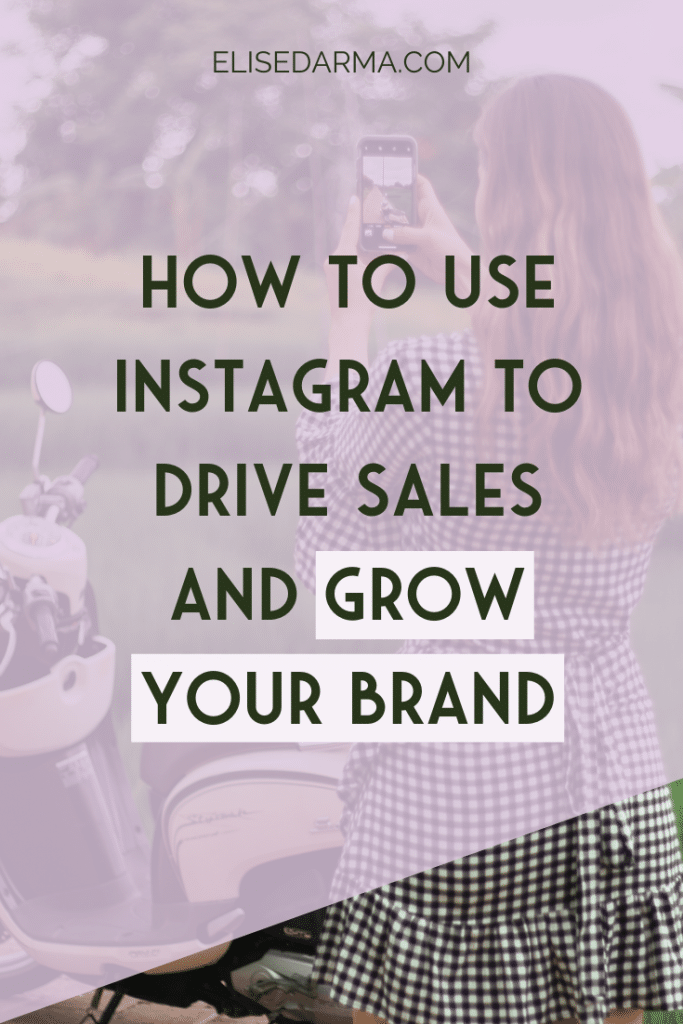 That's one billion chances to interact with potential loyal customers, future clients, and a whole lot of cute kitten accounts 🐈 (but we'll save those for a rainy day).
If you're not actively using Instagram to drive sales and grow your brand, you need to be.
And what a coincidence!
Because today, I'm talking all about how to drive sales with Instagram and showing you how Instagram can help your business with strategies you can start implementing today.
Pull out your pen & paper, notes on your phone or whatever supersonic note-taking tools are out there these days and get ready to watch your business grow before your very eyes…
1. Optimize your Instagram profile
First impressions matter both in the real world and on the interwebs.
Establish your brand, authority and personality by optimizing your Instagram profile.
What does your profile photo say about you or your product?
Does your bio clearly state what you offer?
Does your username have anything to do with your business?
An optimized profile with all of the above makes you even more searchable on Instagram!
For example: if someone's looking for a marketing coach and you've got the keywords "Marketing Coach" in your profile's "Name" field, there's a good chance they'll find you in their search.
Before you even get started posting, engaging and building your Instagram account— go back to the basics and make sure your profile has all the necessary goods to grow.
Don't forget the most important part of your bio: the call-to-action.
Direct your followers where you want them to go, intentionally.
Utilize the one link in your Instagram bio to your benefit.
Send them to your product page, your freebie, your latest blog post or to book a free call with you.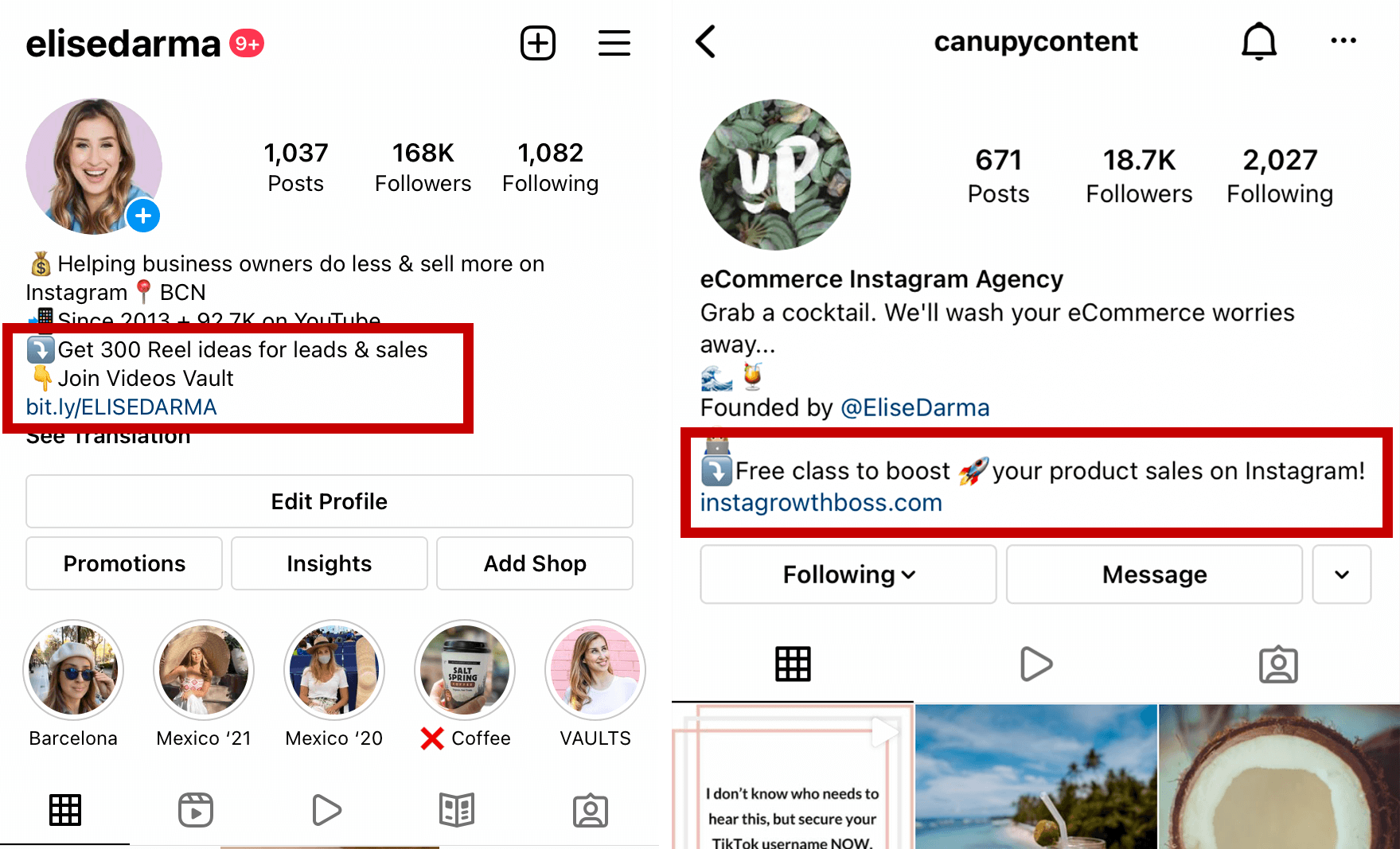 Here are 2 examples of clear and concise CTAs that I have on 2 of my accounts – my personal account (@elisedarma) & my agency account (@canupycontent)!
For example, you could include in your bio: "Click below to get your free marketing roadmap!"
Once a follower signs up for your free marketing roadmap — viola, you've got a new email subscriber on your mailing list, primed and ready for future nurturing and offerings.
Have multiple offerings you want to send your followers to? Not a problem!
Use Later's Linkin.bio feature to include multiple links via the one link in your bio.
Take a look at how I use this feature on my own Instagram profile right here! 👇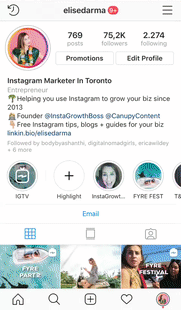 This feature allows me to use a separate CTA link for every single Instagram post that I publish, which gives me so much more customizability on my content and what I'm driving action to!
Win-win for both me and my audience.
2. Post consistently in your Instagram feed
The most important part to driving sales with Instagram? Showing up.
The Instagram algorithm loves consistent posting — once a month and once a week just won't cut it.
Instagram is an image-centric platform so it's the perfect place to showcase product photos or lifestyle photos around your business.
By posting consistently, you're being seen more by your followers and they'll remember you.
Don't feel overwhelmed or get caught up with needing to come up with post ideas on the fly. I encourage you to batch work and pre-schedule your Instagram posts so your account can be posting for you on autopilot.
Instagram will help your business grow but it takes you showing up on the app in order for it to work its magic.
Effort makes sales, people! Who would've guessed?
3. Share each day in your Instagram Stories
Welcome to the reality show of the Internet: Instagram Stories.
Leave the feed's carefully curated images and thought-out captions behind and head to your Instagram Stories to give your followers a peek into the "behind the scenes" of your business.
Instagram Stories are where you go when you want to really connect with your followers, especially with all the interactive options, like polls and question stickers.
Ask your followers' opinions on future product launches, ask them for feedback on new service offerings, or simply ask them to choose what book you should read next.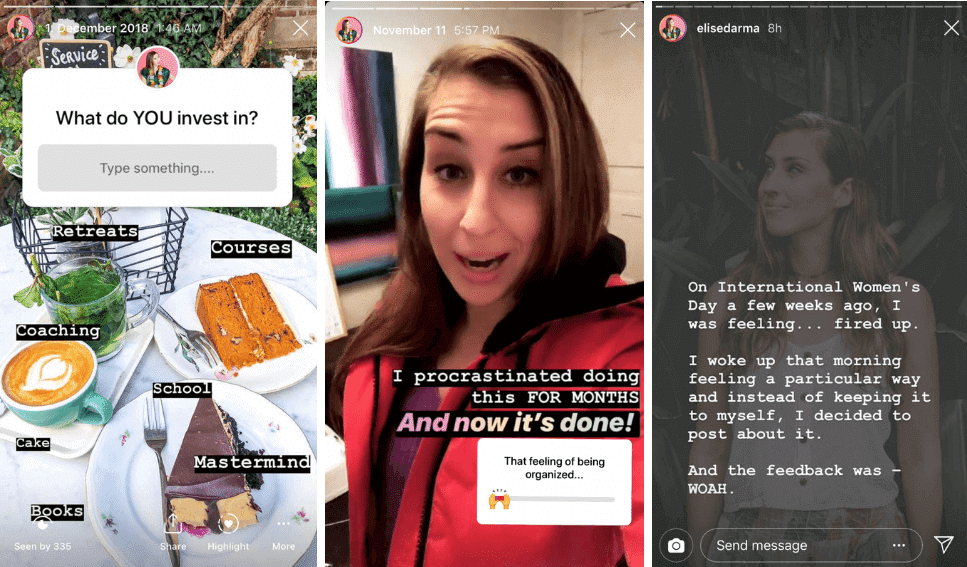 Essentially: anything and everything that allows my audience to see me as a real human with real thoughts and real life issues!
Get personal in your Instagram Stories. Show people the realities of running a business, your daily frustrations, or even what takeout food you ordered in on a Friday night (no judgement).
Being authentic and relatable on Instagram will do wonders for your brand and help your business grow. People buy from brands they trust.
4. Show up on Instagram Live
"Live… from the comfort of your own home, it's Instagram Live!"
The hottest trend in the social media world is going live. A true, unfiltered, uncut video to all your followers.
The best part? Your followers get a notification when you start a live video, and it moves to the front of their Story line-up.
I'd call that a platinum first-class seat to getting noticed!
Instagram Live is the perfect place to host a Q&A with your followers, show a live unboxing of products sent your way, reveal new service offerings, or even co-host a live session with an influencer, friend or partner related to your business.
Instagram Live is the closest thing to a realistic human interaction you'll have with your followers, as everything is happening in real time.
It's a simple and effective way to connect with your people — give it a try!
5. Use Videos to Grow Your Brand
Did you know you can go live on Instagram and save that video to your feed?
No need to redirect people away from your profile! Saving live videos to your feed are a great way to repurpose content and get more bang for your buck.
Feed videos are a great place to talk and show even more about your personality, brand or product.
My top tip? I like to combine going live in my Stories and posting on my feed into one task!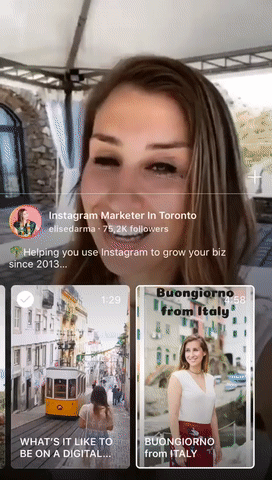 (Curious to see the video? You can watch it here!)
Here's how I do that:
Go live on my Instagram.
Before posting the live video to my Instagram Stories for 24 hours, I save the video to my camera roll.
After the video expires in my Stories, I upload it to my feed where it now lives… forever. 🙌
And that, ladies and gents, is the real behind-the-scenes sneak peek of how my first Instagram video, live from Italy, came to be. 😬
Not fancily rehearsed, not carefully strategized. Just me, my phone and a stunning Italian backdrop.
Now… your turn!
Try doing a sit-down video, answering common questions, or share a story that doesn't feel like it fits in with the lower-quality, more spontaneous content on your Instagram Stories.
Why should you jump on the video bandwagon to help grow your business? Instagram loves users who are producing video content.
While photos are great, videos go VIRAL. Videos are king in the world of social media. Definitely join in on the action.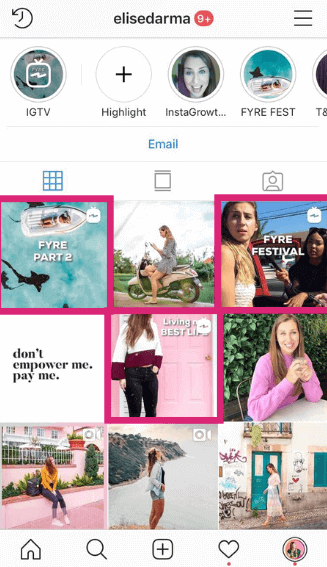 So snazzy.
So… have I convinced you yet?
It's the perfect time to jump in and start getting into video, especially on the platform your audience already loves!
6. Engage with comments
Really want to see the scales tip on your product and service sales?
Engage, engage, engage with your audience.
One of the best places to engage with your audience on Instagram is on your posts themselves!
Chat it up with your followers in the comments section and encourage them to "DM" (Direct message) you with further comments and questions.
Once you get them into your Direct messages, get more personal and truly get to know them. Their pain points, questions they have about your business, how they like their coffee…
By engaging with your followers, they see you truly care about them. They're seeing firsthand the excellent customer service you're willing to provide, and customer service still reigns supreme when it comes to running a successful business (online or offline).
7. Reply to your Direct messages
If you're really wanting Instagram to help grow your business — get into those DMs.
The powerful (and free) Direct messaging feature is a game-changer, if you use it correctly.
If someone chooses to slide into your DMs, that little red notification in the top right corner could be a potential customer about to make a purchase.
Always, always reply to your DMs! Okay, maybe not the spammy messages, but definitely interact with the real people and not the robots.
Similar to engaging in your comments, the DMs reveal a whole other level of customer service. If someone reaches out to you in a DM, it means something you said or did interested them enough that they've taken the time out of their busy life to interact with you.
Your DMs are a goldmine when it comes to getting to know your followers. Answer their questions, or lead them to a service or product you provide.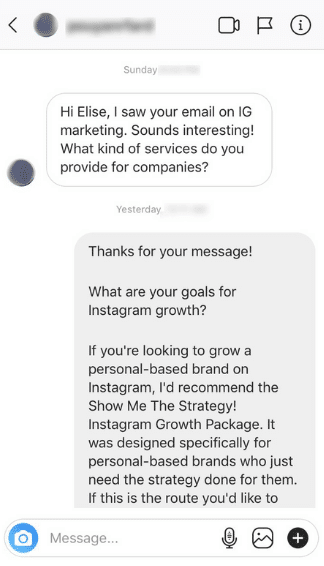 If one of your followers is engaging, that means they're already warmed up and interested in what you have to say — take advantage of that golden opportunity.
On the flip side, Instagram Direct messaging is also the perfect place for you to interact with potential influencers to partner with to grow your brand. Reach out and see if they'll partner with you.
Having any light bulb moments yet? 💡
8. Run an Instagram ad
Up until now, I've talked about ways to organically use Instagram to drive sales and grow your brand, but what about paid ads?
Instagram ads are an incredible way to boost your brand's presence on Instagram, especially if you've got a lot on your plate and still find yourself overwhelmed with the platform.
Instagram users love to buy the products they find while scrolling through the 'gram, and you need to take advantage of this by making sure your posts are seen.
Instagram has lots of ad opportunities including in-feed single and multi-photo (carousel) ads, video ads and Instagram Story ads.

(Psst – I've spent over $100,000 on Facebook and Instagram ads – and share what I've learned here.)
That's a whole lot of potential eyeballs on your profile! If you're curious, run an ad campaign on the 'gram yourself and see what it does for your biz.
---
Sell more by doing less in my free Instagram workshop!
If you loved this blog post and want even more how-to tips on making sales through your Instagram account, join me for my FREE hands-on workshop.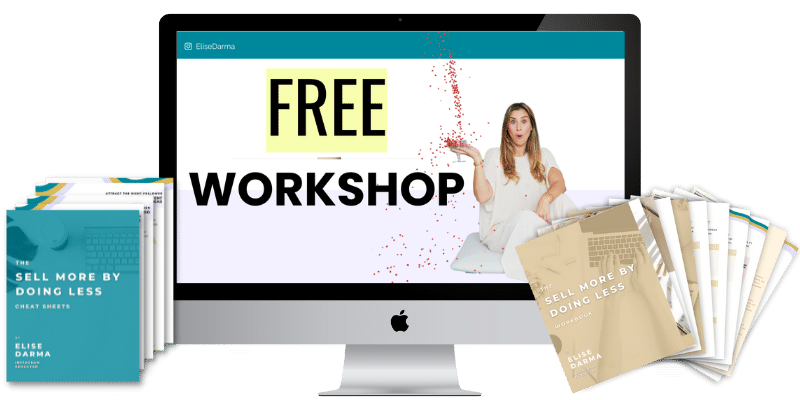 In this ~co-working~ style workshop, we'll check off:
What your best Instagram strategy is – even if you're new in business or are just starting to use Instagram for your business (PLUS, we'll give your profile and bio a total makeover)

What your current season of business is and which features you should focus on to get the most results for your efforts

How to navigate making reels for your business, especially if you feel silly pointing or dancing on camera (PLUS, we'll generate 80 content ideas for your next posts – yes, 80!)

Future-proofing your account for inevitable changes that are coming to Instagram (including an evergreen formula that'll never go out of style)
Join me at this FREE workshop now ⬇️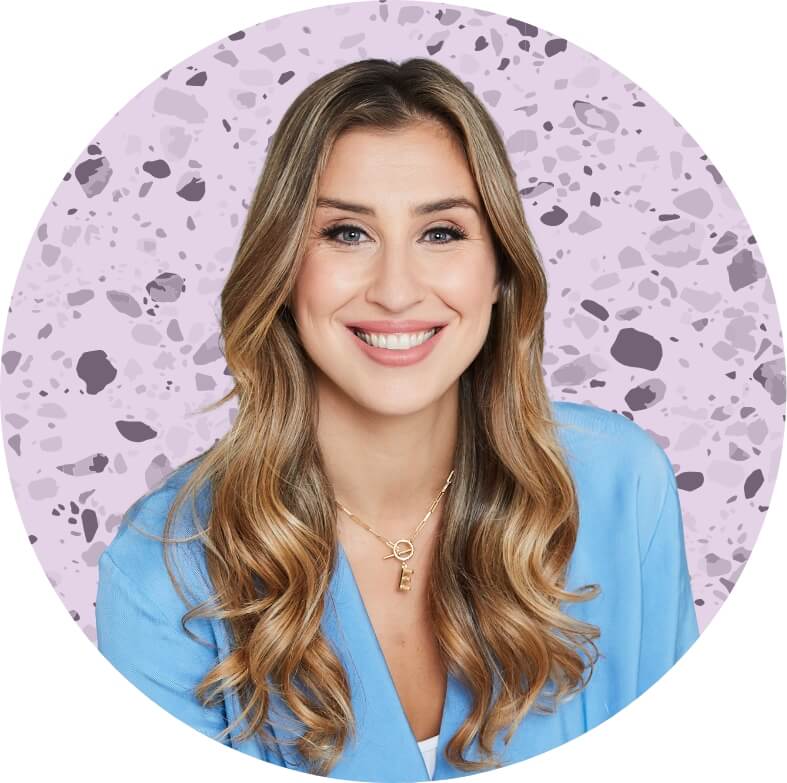 Hi, I'm Elise Darma!
I traded my 9-5 office cardigan for
that 7-figure entrepreneur life. But
I'm no overnight success. I've
experienced burnout, overwhelm
and ghosting Instagram for the
entire month of February 2019. I'm
probably the laziest Instagram
marketer you know, but if you want
to know how to sell more by doing
less – you're in the right place.
watch the free
Instagram Workshop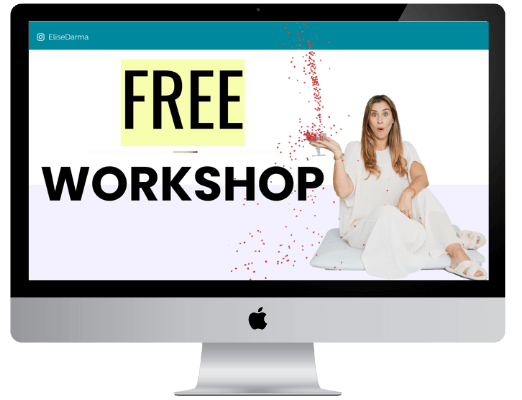 Get a weekly dose of what's
working in my business that you
can implement in yours.