What spending over $100K on social media advertising has taught me about running Facebook and Instagram Ads
Share this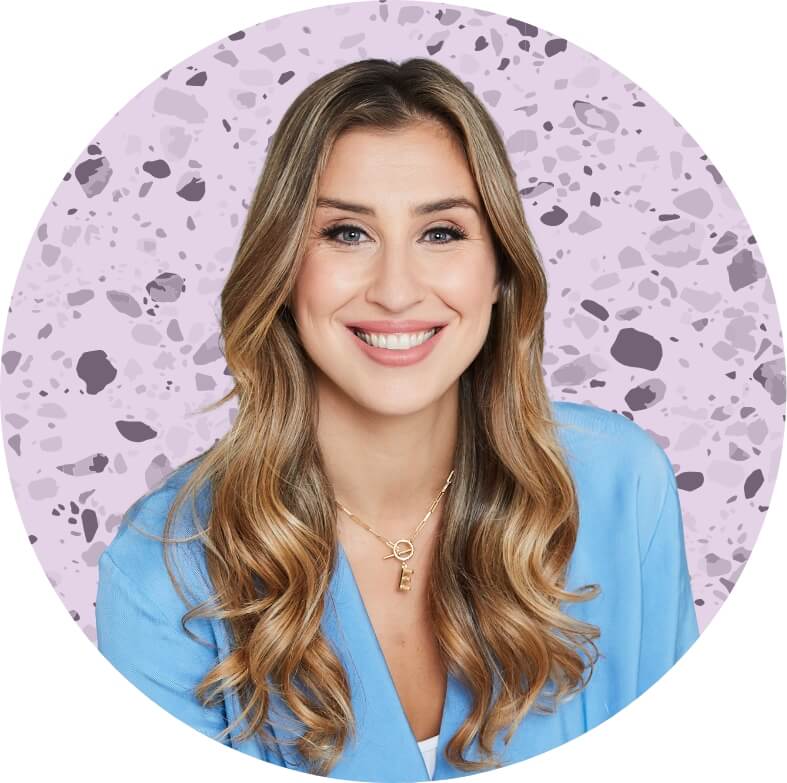 Assuming you read the title of this post, you may be scratching your head right about now.
$100,000? On social media ads?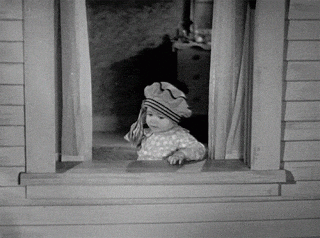 Well actually, more like $150,000.
Yup. I know. It's a big number.
But for a good reason.
For years, Facebook and Instagram advertising have been the bread-and-butter of my marketing efforts. And you gotta spend money to make money.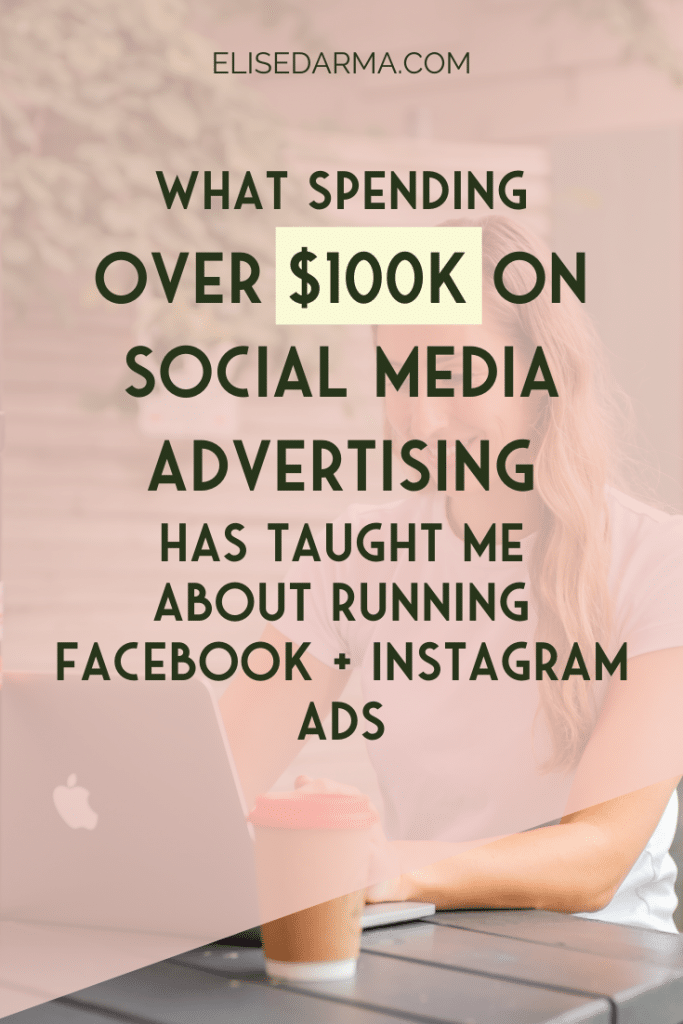 Those ads helped me create an online course worth over $225,397, get over 53,837 leads into my email list and build a successful personal brand.
So yeah, I've spent a lot on social media advertising. But I've also made a lot and I've learned a lot.
And now I'm ready to spill the tea, so YOU can spend smart on social media ads that actually convert.
Pull up a chair. Lean in. These are my best tips on how to run Facebook and Instagram Ads, based on my years of experience and thousands of dollars.
1. Keep it square
Your image, that is.
Facebook and Instagram both allow for landscape images to be used in newsfeed ads, but my own experience says square is the way to go. Here's why.
Users know the square. Remember when Instagram only allowed uploads of square images? Sure, it was annoying, but it made us all comfortable with boxy pics. Which is why…
Landscape = ads. When users see a landscape image in their feeds, they're more likely to assume that it's going to be an advertisement. And that makes them less likely to pay attention.
Square images look good on mobile. When you're browsing Facebook or Instagram from your phone, square images take up most of your screen. They're attention-grabbing.
Facebook says so. At the end of 2018, Facebook finally gave advertisers the ability to use square rather than landscape images in their ads. When they made the announcement, they shared an interesting little finding of their own.

"From initial testing, we also saw that 1:1 image link ads showed significant improvement in click-through rate and conversion rate, when compared to the original 1.91:1 (landscape) aspect ratio."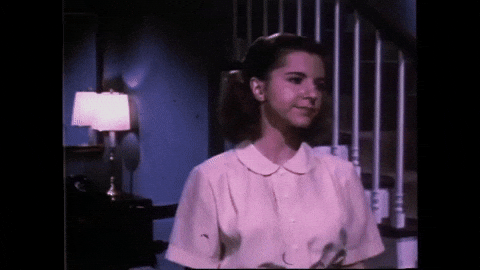 When you're designing your own newsfeed ads for Facebook and Instagram, make square your default. Your ad images should be 1080 x 1080 pixels.
2. Perfect your placement
When it comes to where you should place your ads on Instagram and Facebook, it all depends on what your goal is.
Facebook's Ad Manager — AKA, your Instagram and Facebook advertising headquarters — gives you two options.
You can choose automatic placements, where "your ads will automatically be shown to your audience in the places they're likely to perform best," or edit placements, where you get to choose where exactly your ads appear.
If your goal is to generate leads…
…Edit your placements so that your ads run specifically in Instagram and Facebook newsfeeds.
If you're retargeting audiences that have already seen your ads…
…Choose automatic placements, so your ads will run in all areas (and convince as many people as possible that it's finally time to do the damn thing and sign up/buy/register!)
3. Be bold, stop the scroll
How many times do you actually stop for an ad on Facebook or Instagram? Seriously.
Personally, it's gotta be something pretty damn eye-catching for me to actually pause my scrolling and take a closer look.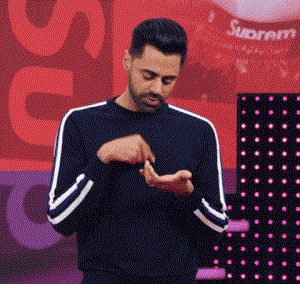 It's something I've noticed when advertising for my own business, too.
That minimalist-chic Scandinavian aesthetic that works for lifestyle blogs and hipster hotels?
Yeah, it's not a big winner for social media ad design.
What does stop the scroll: bold, bodacious beauties.
Thiiiiink bright colors. Bold outlines. Wacky facial expressions. Simple, striking fonts.
Find what works for you. I'm a big fan of sticking to a bright color palette, making weird faces and using graphic illustrations.
Your ads are up against a lot of competition. They gotta stand out, while remaining true to your brand. Make 'em pop!
4. Harness the power of video
If you're not serving up video ads on Instagram, you're missing out.
In the past year, video has become a key part of my Instagram advertising strategy. And it seems to be working.
That's because video is generally where it's at right now, especially on Instagram. Check out these stats:
Video content receives up to 21% more interactions than images on Instagram
Video posts receive 38% more engagement than image posts and 2.1x the number of comments
Video ads get three times more comments than single photo ads
The key to harnessing the power of video is to make sure your video is awesome.
Easier said than done, am I right?
Enter Swish, my best friend for making Instagram video ads.
This video maker app is specifically for business owners. Translation: they know what you need.
And what you need is professional-looking templates, a wide range of color palettes and font styles, cool options for animation, plenty of music choices and a big collection of stock footage you can incorporate.
One of my favorite things about Swish is that I can create video ads in three sizes — square, portrait and landscape — depending on where I'm going to place them.
Oh, and it takes all of five minutes to make a video ad with Swish. No fancy editing skills necessary.
5. Make your copywriting game strong
There's so much more to Instagram and Facebook ads than their good looks 😉
Just like your ads can't look bland, they can't sound bland either.
The visuals hook a user. Your copy sells a user. This is especially true for Facebook and Instagram newsfeed ads, where your ad is pretty much a regular newsfeed post, with an image and a caption.
Here are my top three tips for writing Instagram and Facebook newsfeed ad copy that works.
#1 – Bleed in the first line. This is classic, tried-and-true, solid gold writing advice. What does it mean? Essentially, that your first line is not allowed to suck. It needs to grab readers by the collar and make them want to sit up and listen. If your first line is boring, your ad is hopeless. #realtalk
#2 – Make your pitch. You grabbed your reader's attention in the first line. The second line is where you strike with your pitch. What are you offering them? Tell 'em here.
#3 – Round it out with a story. Use your body copy to share a funny or compelling story related to your ad. Liiiike, if your ad image features you on a bike, dig up some bike-riding anecdote to use in your caption. Make people laugh. Make their eyes pop. Whatever it takes to get them to think of your ad as… well, less of an ad.
6. Customize your call-to-action
You can't treat Facebook and Instagram ads like they're identical. Big no-no.
For instance, a Facebook newsfeed ad includes clickable links. Users immediately understand what action to take — um, click the link — if they're interested.
Instagram is a different animal. You need to give its users a little more direction by editing the copy so that it reflects the action you want them to take and choosing the right call-to-action button.
Promoting an Instagram post? Make sure your caption includes a clear-as-day CTA so viewers know what to do next.
---
Ready to create Facebook and Instagram ads that convert?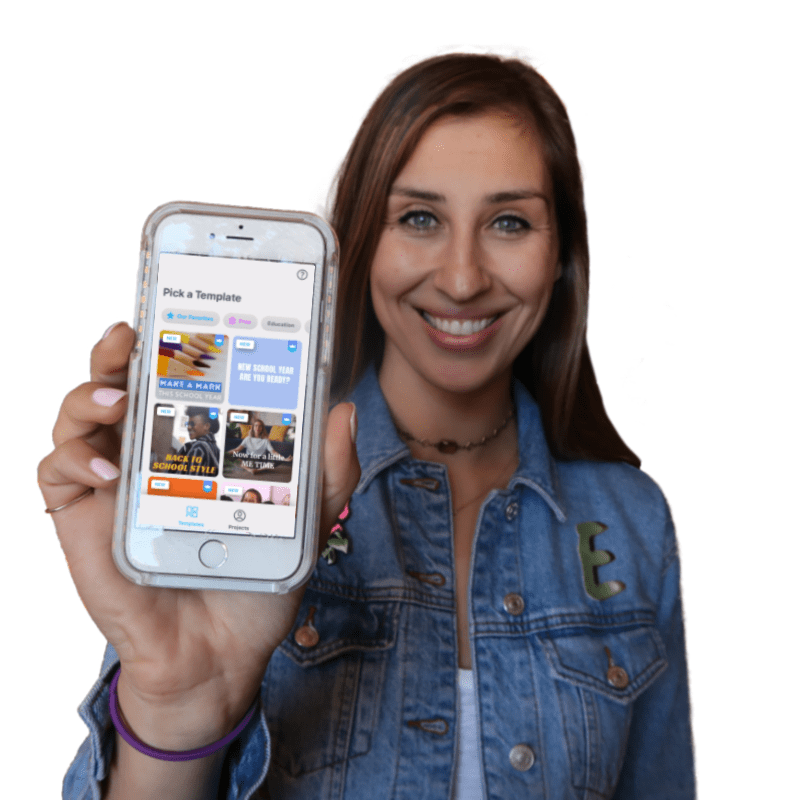 You have the tips. Now you just need the tools. Like Swish.
Video ads on Instagram and Facebook are hot right now, and Swish is my favorite app for creating video ads that stand out from the crowd and actually convert.
Give it a go! It's free to download 🎉
I'll be keeping an eye out for YOUR ads in MY feed 😉
Disclosure: As a brand partner of Swish, this blog post has been sponsored by Swish.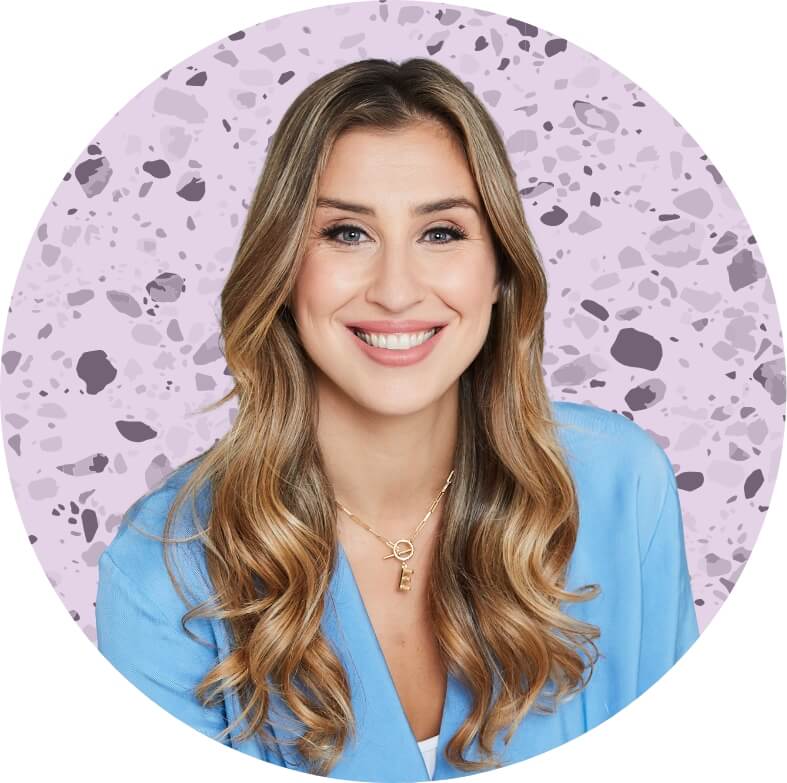 Hi, I'm Elise Darma!
I traded my 9-5 office cardigan for
that 7-figure entrepreneur life. But
I'm no overnight success. I've
experienced burnout, overwhelm
and ghosting Instagram for the
entire month of February 2019. I'm
probably the laziest Instagram
marketer you know, but if you want
to know how to sell more by doing
less – you're in the right place.
watch the free
Instagram Workshop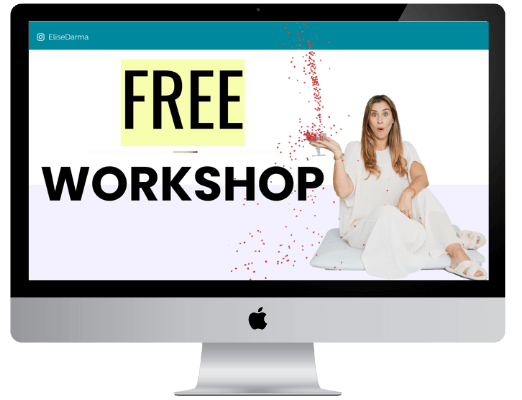 Get a weekly dose of what's
working in my business that you
can implement in yours.