How Instagram ads can boost your online business
Share this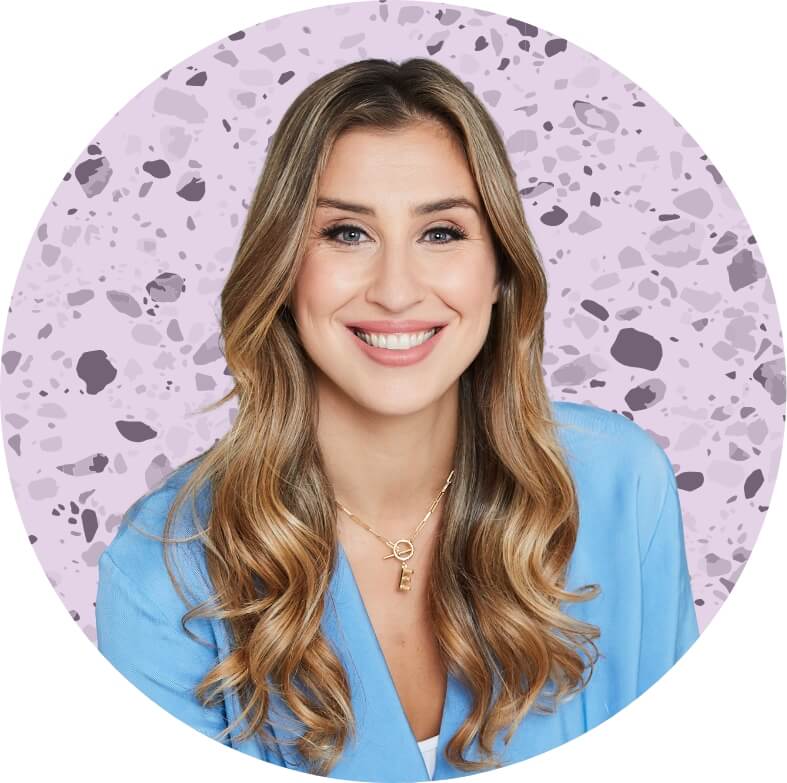 Hey you busy entrepreneur!
Are you struggling to get your brand seen by more people? Want to grow a strong fan base of customers who love your product?
Then Instagram ads are your secret weapon. 🕵️‍♀️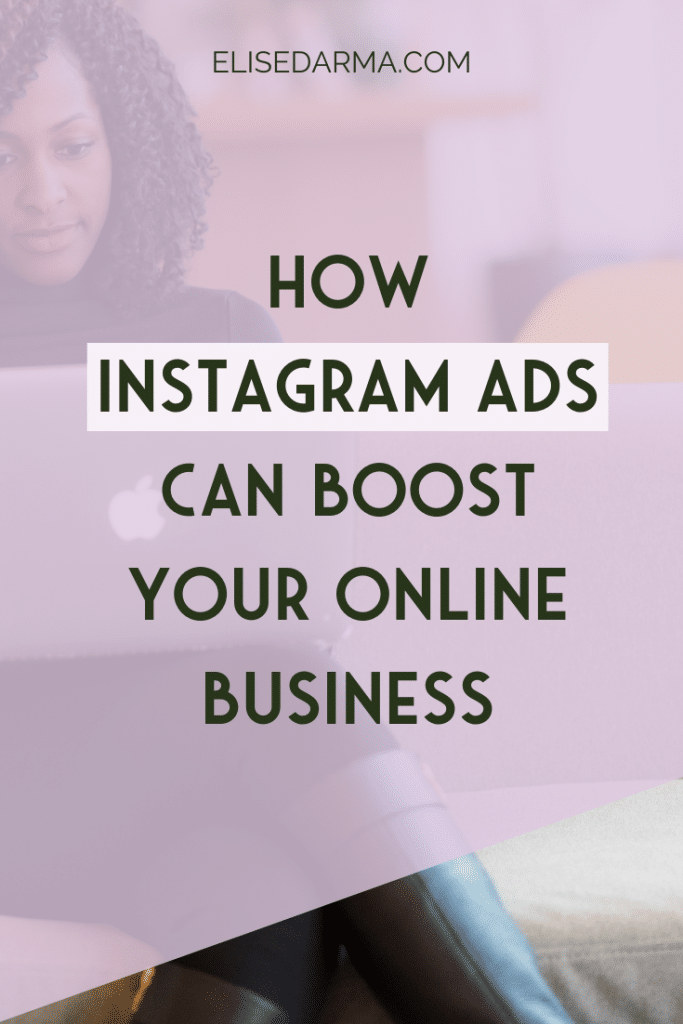 With more than 1 billion monthly users (that's more than Twitter and Snapchat!), chances are your ideal customer is scrolling through their feed RIGHT NOW.
Here are some Instagram stats that business owners can't afford to ignore:
72% of users have purchased a product that they saw on Instagram.
80% of users follow at least one business account.
Instagram users are 70% more likely to buy a product via mobile.
60% of users use Instagram to discover new products.
What does this mean? That Instagram users are shoppers and with such a large number of people primed to buy — it's the BEST place to invest in ads.
Not sure where to start? With today's post, I've got you covered.
Here's how to leverage Instagram's powerful ad platform to boost sales and take your business to the next level.
Why invest in Instagram ads for your business?
According to a study by Forrester Research, people are 58 times more likely to engage with brands on Instagram than Facebook, or 120 times more than Twitter.
Plus, the report found that 30% of users had *bought* something they discovered on the Instagram platform.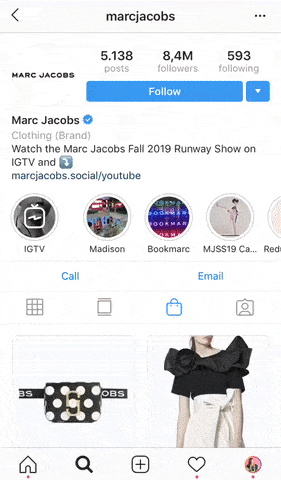 Instagram has also rolled out shoppable posts to a select number of countries around the world.
Users can quickly tap on an image, select the item and buy it directly from the brand — without leaving the app.
Check out how the brand, Marc Jacobs, integrates their products directly into their Instagram!
Shopping online has never been this easy. 
By making the shopping experience so seamless, consumers are given a faster and easier process for buying a product or service, and as a result, conversions are up.
Which type of Instagram ad should you use?
There are four different kinds of Instagram ads that you can choose from: photo ads, carousel ads, slideshow ads, and video ads.
Let's dive into each one.
1. INSTAGRAM PHOTO ADS
New to advertising on Instagram? Start with a simple photo ad.
It's easy to set up, and if you use compelling visuals to promote your product or service, these ads perform quite well (in fact, in all my ads testing, photo ads STILL convert the best for me).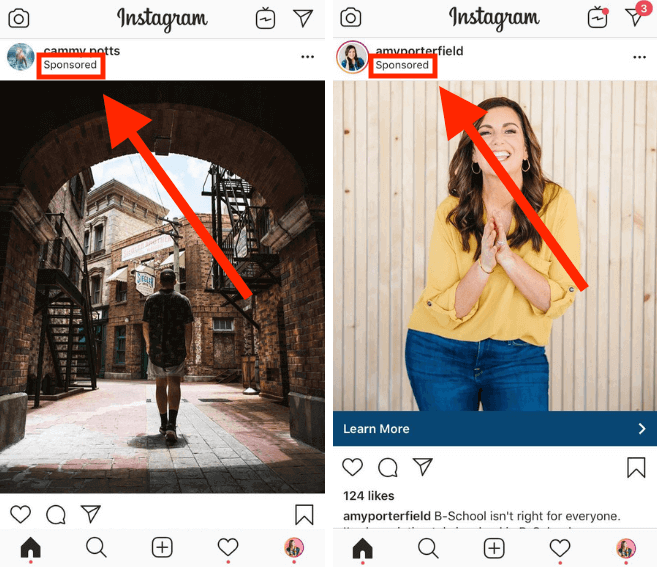 Don't forget to use relatable pictures, though.
Think: what would naturally show up in someone's feed? A selfie? A puppy picture?
Need some inspiration? Check out these Instagram ads that don't look like ads at all. #winning
Show your product being used in real-life situations and take advantage of user-generated content too by repurposing it for your Instagram ads.
2. INSTAGRAM CAROUSEL ADS
If you have multiple products, graphics or quotes that you want to showcase – choose the carousel ad. It lets users swipe to see additional images and comes with a website call-to-action (CTA) button.
The carousel ad is a great option if you want to showcase something in different styles or multiple uses.
For example, as a restaurant business, you could show users the different yummy dishes available and use the CTA button to direct people to your "Make a Reservation" page.
3. INSTAGRAM VIDEO ADS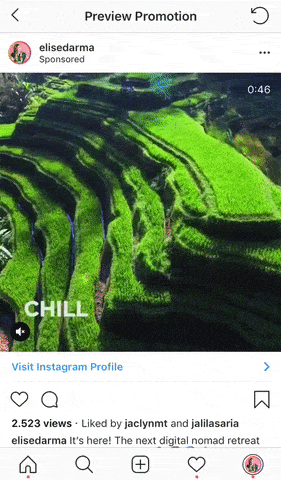 Sometimes you need more than a pretty picture to sell a product or service.
With Instagram's 60-second video ads in the feed or 15-second Instagram Story ads, you can do just that.
However, if you choose this type of ad, make sure there is a strong hook at the beginning of the video to stop people from scrolling right past.
You'll also need to spend time designing an ad that stands out from the Instagram news feed and produce an entertaining or informative video that grabs people's attention. Think: fast-moving graphics, images and visuals.
🔑 Things to keep in mind for Instagram Story video ads 🔑
Create a border around the edges so your text or images aren't cut off or overlapped by Instagram's built-in, default elements.
Use Canva to create quick and easy custom graphics.
Keep things simple by filming a selfie video on your phone, editing it in IG Stories, saving it to your device and uploading it to Facebook Ads Manager as your ad.
Use a strong call-to-action (CTA) to get people to click through to your site (this is the ultimate goal, after all!).
Add social proof to show your credibility. For example, you can mention how many people have taken your course and feature their success stories.
4. INSTAGRAM SLIDESHOW ADS
A great alternative to Instagram video ads are the photo slideshow ads.
Slideshow ads are the perfect choice for businesses that don't have the time or resources to create video content.
Instead, you can create "lightweight" video ads from a series of still photos. This is an easy way to repackage existing assets and use them to engage your target audience.
Here's how brands are successfully using Instagram ads
Now that you know about the different types of Instagram ads you can run, here are the potential results you can get from the platform. #ShowMeTheMoney, right?
MAJORITY OF SALES COMING JUST FROM INSTAGRAM | FEATURING LOJA NAMA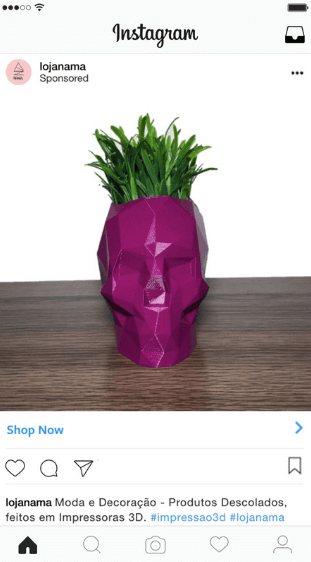 Thinking about launching your online business this year?
Here's how you can use Instagram ads to make sure your business starts off on the right (profitable) foot.
In August of 2016, Joanna Cariello started her own 3D-printed product business called Loja Nama.
She launched the brand on Instagram and used her visually appealing products in ads to gain brand awareness and sales. 👉
By her second month of operation, 79% of her sales came from Instagram, and she exceeded her expected sales by 86%.
---
GENERATE LEADS WITH INSTAGRAM ADS | FEATURING SUMUP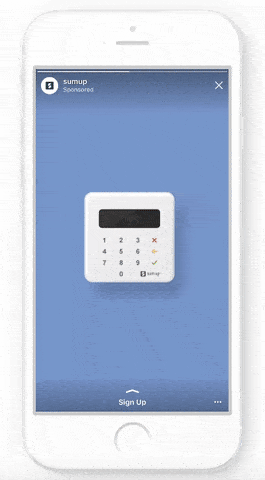 One of the top benefits of running ads is generating leads.
SumUp, a financial technology company in Europe, was one of the first brands to use Instagram's conversion objective for ads.
SumUp created a strong video creative that highlighted its product's features.
By the end of their campaign, they had reduced the cost per lead by 18% in Ireland, 16% in Italy and 14% in France.
---
RECAPTURE LEADS WITH INSTAGRAM ADS | FEATURING VITALY
Do you struggle with customers abandoning their cart? Use Instagram ads to retarget those customers.
Vitaly applied this strategy with their ads, and it played a key role in skyrocketing their growth. By using the Facebook pixel to retarget people who had shown interest in a product, they were able to place dynamic ads on their feeds.
The result? A 3.9X return on their ad spend. (That means for every $1 they put into their ad spend, they earned $3.90 back. In 2019, that is a pretty rare return.)
Plus, Vitaly saw a 25% lower cost of acquisition rate compared to other jewelry brands.
---
LEVERAGE YOUR EXISTING AUDIENCE FROM OTHER PLATFORMS | FEATURING BLOOM & WILD
Have you spent a good chunk of time growing your email list or Facebook page? You can use all that effort to create a "lookalike" audience in Instagram Ads and target similar people using the app.
Bloom & Wild, a flower delivery service, used this strategy by importing an email list into the Power Editor on Facebook's advertising dashboard.
By spending a small amount on ads, they were able to run a few tests and see which images, videos, and text generated the most engagement.
Once they had the results, they used the top-performing pieces of content for their main campaign. Bloom & Wild saw a 62% increase in orders and plenty of new customers.
The main takeaway from this case study is that you don't need a lot of money to find out what resonates with your target audience on Instagram.
You can tap into the app's powerful advertising tools and only spend money on people most likely to buy your products or services.
---
Sell more by doing less in my free Instagram workshop!
If you loved this blog post and want even more how-to tips on making sales through your Instagram account, join me for my FREE hands-on workshop.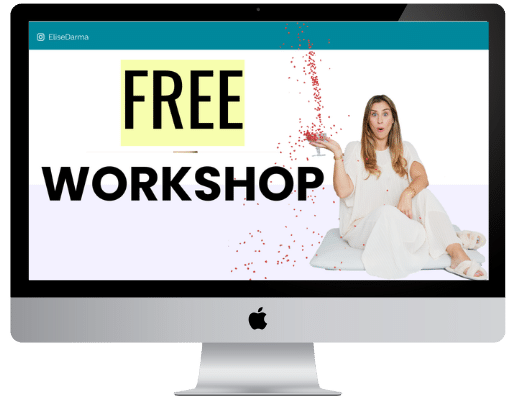 In this ~co-working~ style workshop, we'll check off:
What your best Instagram strategy is – even if you're new in business or are just starting to use Instagram for your business (PLUS, we'll give your profile and bio a total makeover)
What your current season of business is and which features you should focus on to get the most results for your efforts
How to navigate making reels for your business, especially if you feel silly pointing or dancing on camera (PLUS, we'll generate 80 content ideas for your next posts – yes, 80!)
Future-proofing your account for inevitable changes that are coming to Instagram (including an evergreen formula that'll never go out of style)
Join me at this FREE workshop now ⬇️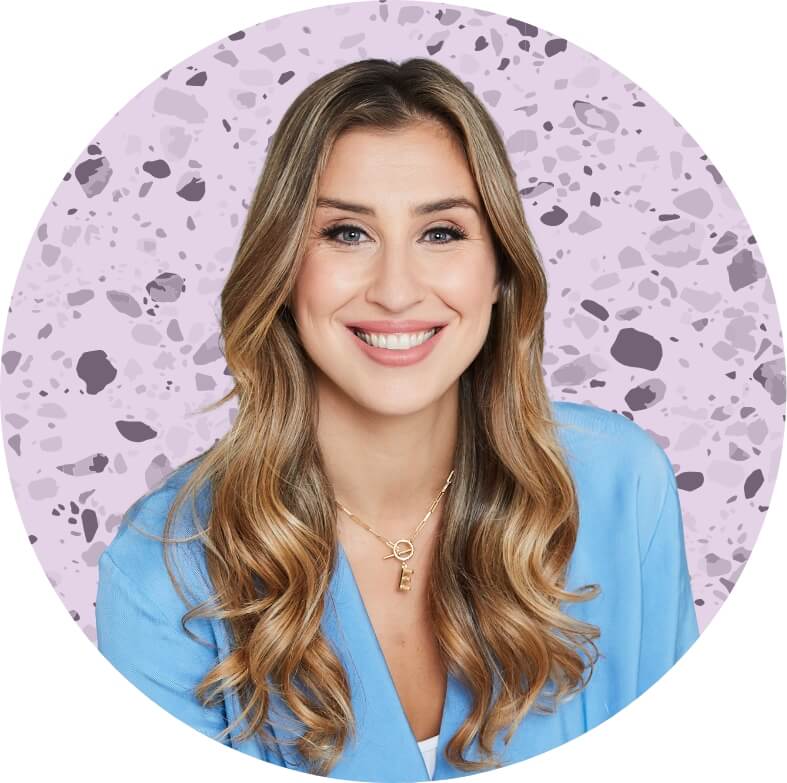 Hi, I'm Elise Darma!
I traded my 9-5 office cardigan for
that 7-figure entrepreneur life. But
I'm no overnight success. I've
experienced burnout, overwhelm
and ghosting Instagram for the
entire month of February 2019. I'm
probably the laziest Instagram
marketer you know, but if you want
to know how to sell more by doing
less – you're in the right place.
watch the free
Instagram Workshop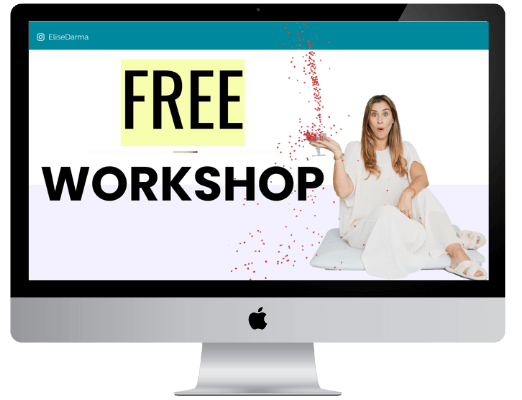 Get a weekly dose of what's
working in my business that you
can implement in yours.