The ultimate guide to getting your next 1,000 email subscribers
Share this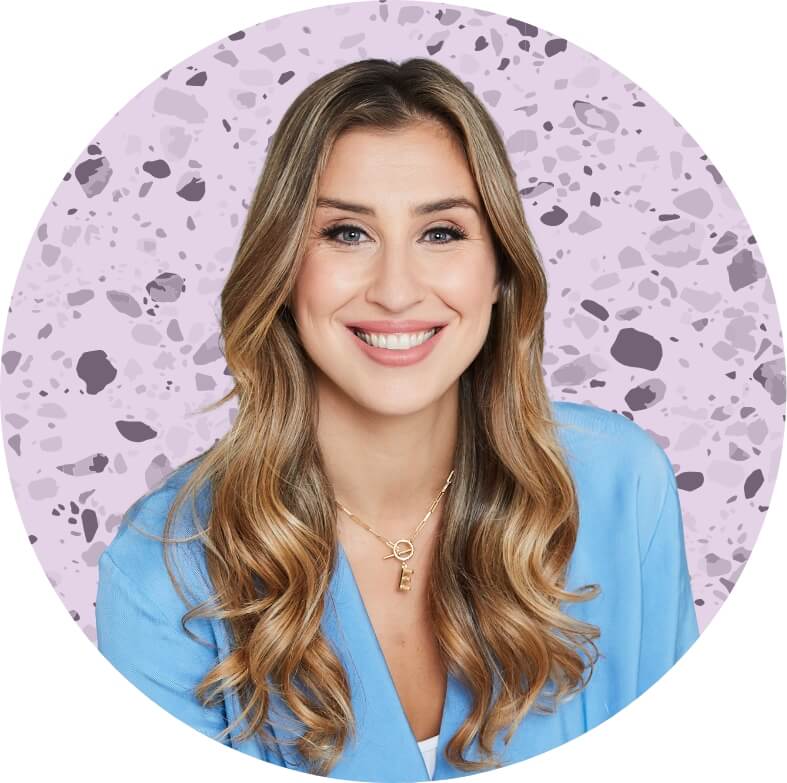 Let's pretend for a second that online marketing and attracting your potential customers is exactly like the long game of dating and finding your love-like-in-the-movies soulmate.
Instagram is the flirting phase of that long game.
On Instagram, you're showing off your best self to attract a potential mate.
You're using your hashtags to cast your net far and wide to reel in potential suitors (AKA your ideal customers).
Showing off your best qualities in your profile, in your bio, uploading a high quality headshot as your profile picture; making them come back for more of your inspiring, fun or educational posts and captions in your feed.
A little back and forth flirting. A follow. A follow back.
Next, you start dating.
Conversations in the direct messages, comments and likes on each other's posts. (Ow, ow — things are heating up! 🔥)
It's all fun and exciting, and you feel like a giddy school kid again!
But what will turn this whirlwind Instagram romance into a long-term commitment? Isn't it about time to kick things up a notch?
Now you're asking, "Elise… I've got them right where I want them. They're super engaged on my Instagram profile and in my direct messages; they're ready to take the next step. Tell me: how do I make things official?"
I'll tell ya how to make things official.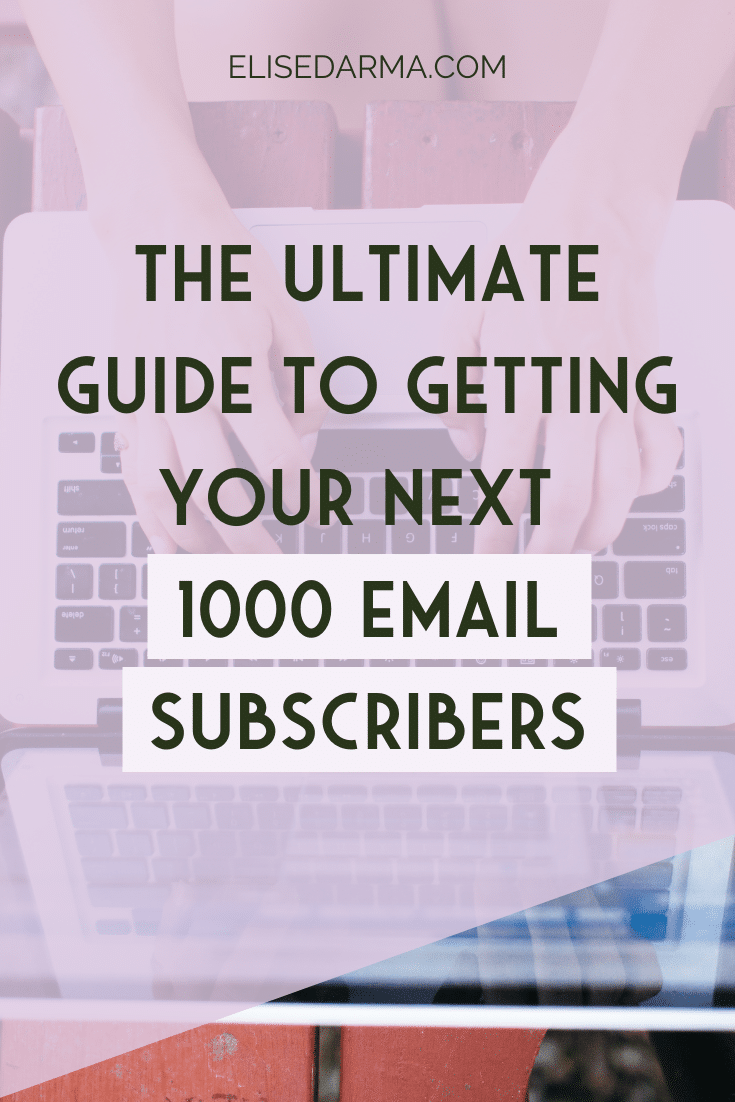 Having them join your email list. That's when you've successfully put a ring on it. 💍
In the online marketing game, having anyone join your email list is the equivalent of making a commitment to each other.
They've packed up their things and moved in… to your email list.
They're now ready to share their life stories, their struggles, their pain points with you… and they're ready to hear what solutions you have to help them.
So, how do we write this love story? 💙
I'm no Nicholas Sparks (evidently) but I've got some ideas on how to turn 1,000 of those flirty Instagram followers into committed, long-term relationships (AKA email subscribers).
Let's take it back to email marketing basics to learn how to start an email list and how to develop your action plan to getting your first 1,000 email subscribers.
Starting at the first page…
What's an email list?
Email lists have been around since before the peak of "@hotmail.com" email addresses and chances are, you're on lots of them.
🍕 Ordered a pizza online recently? You're on their email list.
🛍 Did some shopping on Amazon? Definitely on their email list.
💌 Signed up for a freebie from your favorite online business owner? Straight onto their email list.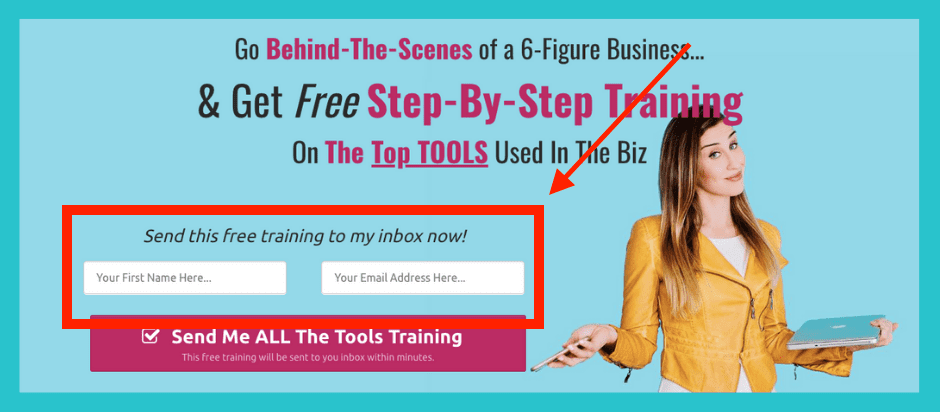 Simply put, an email list is a collection of email addresses.
These email addresses are normally gathered in exchange for an "opt-in" freebie.
How it generally works is: You send someone something for free (like a free download, a free masterclass, a discount on a cute dress, or even just pizza coupons) in exchange for permission to email them.
If those businesses know how to leverage their email list (like you're about to), it's a goldmine of warm leads and future loyal customers.
Why are email lists important?
You ever hear people say that email marketing is dead? Well, the data says otherwise.
In the U.S., around 91% of consumers check their email every single day.
When purchasing something directly from a mobile phone, over 70% of those purchases were influenced by email.
Not to mention, around 88% of companies based in the U.S. believe that the ROI (return on investment) of obtaining new email subscribers is well worth the cost.
Growing and nurturing an engaged email list turns your efforts into cold hard cash.
I mean, ask yourself — how many times have you purchased something online or went into a storefront business to purchase what you saw was being promoted in an email?
I'm just one person but let's see what email marketing experts have to say about the power of an email list:
Corey Dilley, the marketing manager at Unbounce, says that email marketing consistently generates 80 – 90% of their landing page traffic when they launch a new campaign, piece of content or product feature.
Noah Kagan, the founder of SumoMe (a 7-figure business), claims that 90%+ of their revenue comes from emails. 90 PERCENT.
"But Elise — don't you preach about the power of social media marketing to grow your business?"
Yes, and I'll never stop because platforms like Instagram will drive your sales and grow your brand, but I'm also not blind to the power of other marketing tools that also grow your business.
You can have your cake and eat it, too!
In this case, you can use both social media and email marketing to sell your products and services for you. My kind of cake. 🍰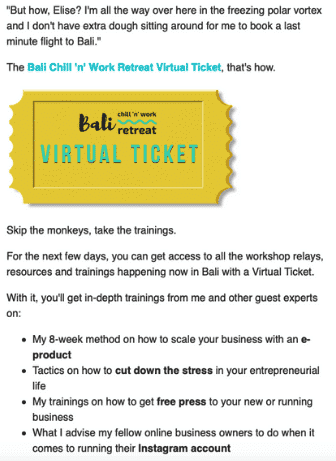 Here's one example of an email that I sent out about the Bali retreat virtual ticket.

For example, ConvertKit (my email marketing tool of choice) ran their own study to see just how much an email subscriber is worth versus a Twitter follower.
The million dollar question: Who clicks all the way through and actually purchases what's being sold?
After pulling numbers from an email marketing campaign and a Twitter marketing campaign with the same type of content and averaging click rates from both and a few ratios (whew, math!) — they found that an email subscriber is worth 15X more than a Twitter follower.
See the breakdown for yourself:
1,000 Twitter followers → 31 clicks → 1.7 sales
1,000 email subscribers → 290 clicks → 27 sales
So, are you ready to go steady with your audience and get them into your email list?
Read on to find out how to grow your own email list. No complicated proposals or writings in the sky required.
How do you grow your email list?
"Subscribe to my email list!"
"Never miss an update — sign up here!"
"Sign up for weekly emails from me straight into your inbox."
In 2019, these are not gonna cut it anymore.
In 2016, I started with a big ol' goose egg 🥚 for my email list. A solid zero.
In 2019, I had close to 20K confirmed email subscribers.
In 2021, I have close to 91K confirmed email subscribers. 

How'd I go from zero to 91K email subs in that period of time?
By offering value.
Something people wanted to get their paws on!
Let's face it — we all get too many emails. Why would someone add yet another email to their already filled-to-the-top inbox?
A simple request to "join my email list" won't get the numbers you're wanting.
Give the people what they want.
And in this case, it's a combo of insanely valuable content and free teachings.
4 different ways to grow your email list
Here are four strategies that I've personally used to grow my email list:
1. FREEBIES
A freebie is something you give away for… free.  
Checklists, guides, templates, roadmaps, e-books, quizzes, etc.. They're one of the best and quickest ways to grow your email list.
My most popular freebie is my Instagram workshop, which over 53,000 people have gone through.
People have sent me some rave reviews of this 100% free masterclass.
Why? Because I'm giving them free value in this goldmine of Instagram strategies so you can sell more by doing less.
2. CHALLENGES
Want to super-boost your email list? Create a challenge.
3 days, 5 days, 21 days — whatever floats your boat. A 7-day juicing cleanse, a 5-day minimalist challenge… you get the drill.
Those that want to join the challenge simply opt-in with their email to register themselves for the challenge.
🛎 More emails for your list! 🛎
Anyone remember my 5-day Instagram Growth Challenge back in October 2017?
3. PAID GROWTH
You know that I always keep it #real with you all.
So the truth of the matter is: the majority of my subscribers come from Facebook Ads that lead to one of my specific opt-ins, such as my free workshop.
And I get it — ads are an investment.
But if you remember the value of an email subscriber versus a Twitter follower (refresher: email subscribers are 15X more valuable than a Twitter follower), you'll find the nearest Facebook Ads specialist ASAP to grow that email list.
💵 Money out, more money in; that's the power of investing strategically in your business.
And I can honestly say, healthy investments are one of the reasons that my business (and many other business owners' businesses) continues to grow.
4. PRESS FEATURES
The best press is free press.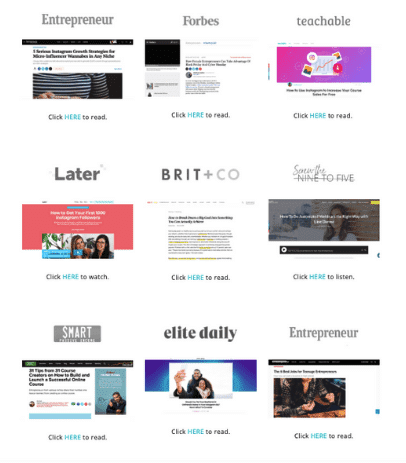 Get your biz out there!
Not only do press features get your name into the universe, it's a great way to get listeners (or readers) to head to your site for one of your opt-ins.
Need some pointers on how to write the ultimate pitch? I've got you covered.
Your step-by-step plan to get your next 1,000 email subscribers
"Cool, Elise. Lots of information here, but what the heck do I do with it?"
Well — it's officially time to start to grow that email list.
Here's how:
STEP 1: CHOOSE AN EMAIL NEWSLETTER MANAGER
Personally, I love ConvertKit.
Learn it, live it, love it.
And if ConvertKit boggles your brain, I've got a free surprise for you down at the bottom of this blog post! 🎁
STEP 2: CREATE YOUR OPT-IN OR FREEBIE
What does your audience want? What do they need?
Remember: value.
Need help figuring out and creating a freebie? I've got just the thing for you — my blog post on creating a dynamite freebie.
STEP 3: SHOW OFF THAT FREEBIE EVERYWHERE
Spread it like wildfire. 🔥
Add a link with a call-to-action to your email signature, LinkedIn profile, Instagram profile, share it in Facebook groups, on your Twitter feed — go wild.
STEP 4: PITCH YOURSELF
Begin pitching yourself to different press outlets to get your name and message out there.
STEP 5: INVEST IN SOME ADS
Rev it all up with FB Ads and watch your subscriber list grow even faster.
This step is optional, but as I mentioned above: it really contributed to the success of not just growing my email list, but also growing my business revenue!
STEP 6: SAY HI!
Introduce yourself and get to know your subscribers by sending them five welcome emails.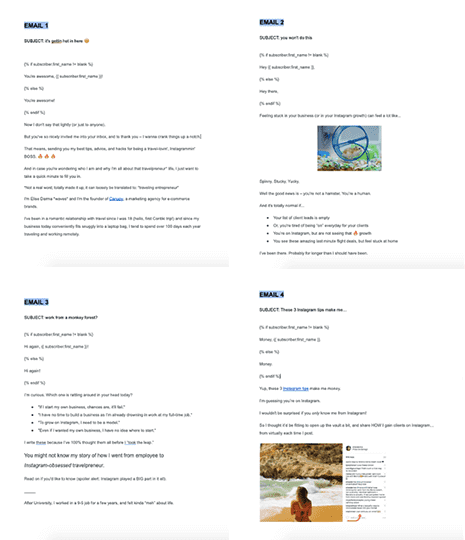 STEP 7: LOVE ON THOSE EMAIL SUBS
These are your people! Make them feel special and cared for.
Send them valuable information, keep them engaged, keep them updated.
STEP 8: CONTINUE ON
Continue to grow your email list with new freebies, webinars and challenges.
6 things I've learned from growing my email list to 91K people
Lessons learned from an email list born from the ashes… 🔥 okay, that may be a bit dramatic, but here are my top lessons learned:
Grab their first names so you can personalize the emails. ConvertKit automatically requires this!
Embed your opt-in forms everywhere in your blog posts and track those opt-ins to find out where people are coming from. This way, you can find which opt-ins are performing the best and scratch or update the others.
If you've turned on double opt-in (meaning, subscribers need to confirm their subscription to your list in the first email you send them), make sure that the thank-you page CLEARLY outlines that they must check their inbox to confirm their email in order to get their free goodies!
Always, always, always send new subscribers a welcome email with links to your resources and social media channels.
Set up a 4-part email sequence that automatically goes out to that new subscriber so they are fully introduced to who you are before they start receiving your regular weekly broadcast emails.
Engage with your email list consistently. Commit to weekly emails, biweekly or monthly at the very least. Don't just grow your email list, ignore your people entirely and only show up when you have a product to sell — that's a big no-no.
---
Free, hands-on workshop – you and me. Meet ya there?
If you loved this blog post and want even more how-to tips on making sales through your Instagram account, join me for my FREE hands-on workshop.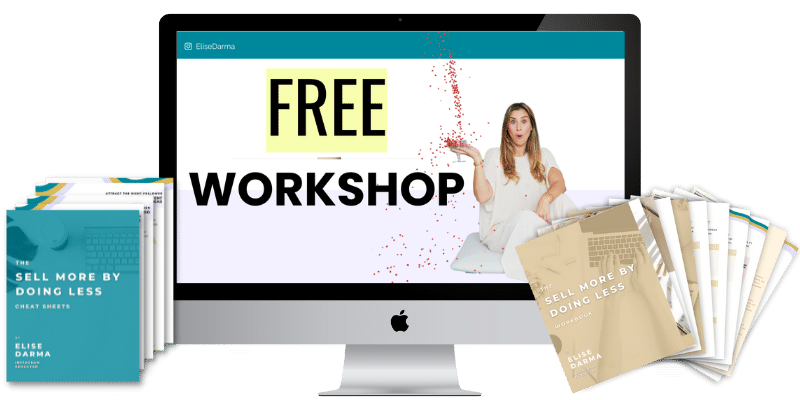 In this ~co-working~ style workshop, we'll check off:
What your best Instagram strategy is – even if you're new in business or are just starting to use Instagram for your business (PLUS, we'll give your profile and bio a total makeover)

What your current season of business is and which features you should focus on to get the most results for your efforts

How to navigate making reels for your business, especially if you feel silly pointing or dancing on camera (PLUS, we'll generate 80 content ideas for your next posts – yes, 80!)

Future-proofing your account for inevitable changes that are coming to Instagram (including an evergreen formula that'll never go out of style)
Join me at this FREE workshop now ⬇️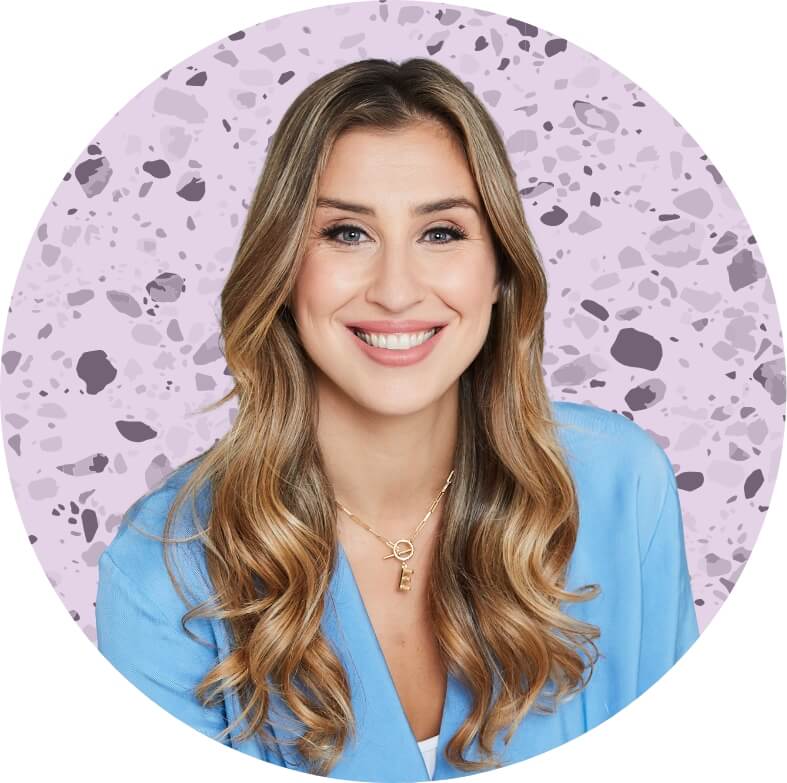 Hi, I'm Elise Darma!
I traded my 9-5 office cardigan for
that 7-figure entrepreneur life. But
I'm no overnight success. I've
experienced burnout, overwhelm
and ghosting Instagram for the
entire month of February 2019. I'm
probably the laziest Instagram
marketer you know, but if you want
to know how to sell more by doing
less – you're in the right place.
watch the free
Instagram Workshop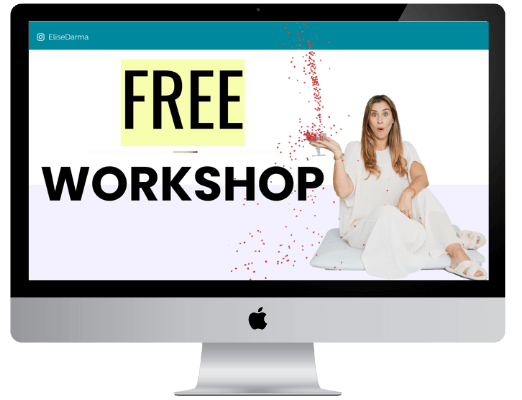 Get a weekly dose of what's
working in my business that you
can implement in yours.