5 ways to boost your business with Instagram Story Highlights
Share this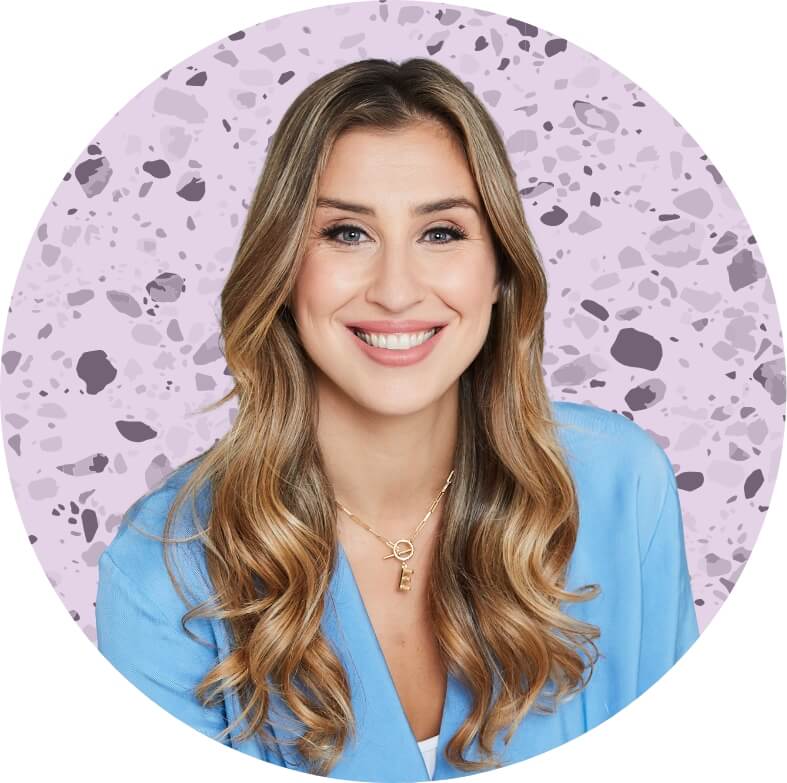 Instagram Story Highlights and Archive have changed the way I use my favorite app.
If you're not familiar with these new features, you can now create "bubbles" (or what Instagram is calling "Highlights") of your already-shared Instagram Stories that permanently live on your profile, directly on top of all your posts.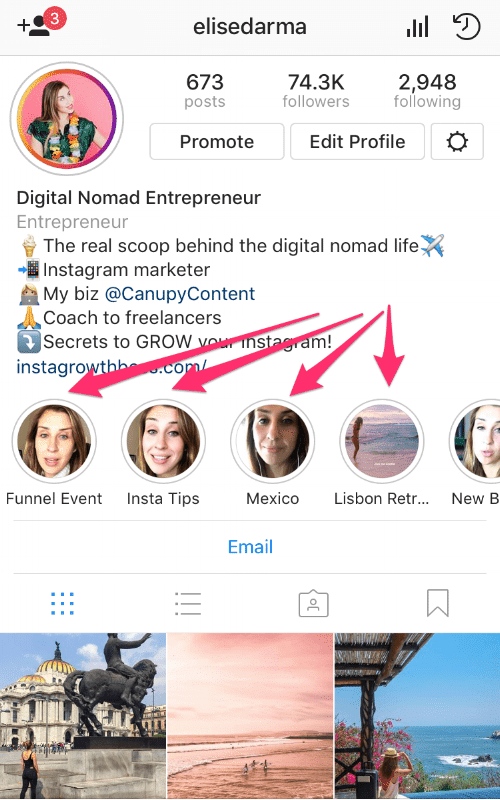 Plus, with the Archive feature, all your Instagram Stories are saved in the app so you no longer have to save them to your phone. 👏
Think of Instagram Story Highlights as the interactive welcome video that a new follower gets to see about you.
And think of Instagram Stories as the new way to vlog.
"Hmmm… should I follow this ~Elise Darma~?
Well, she travels a lot and gives tips on Instagram which is right up my alley so that's an obvious yes." 😁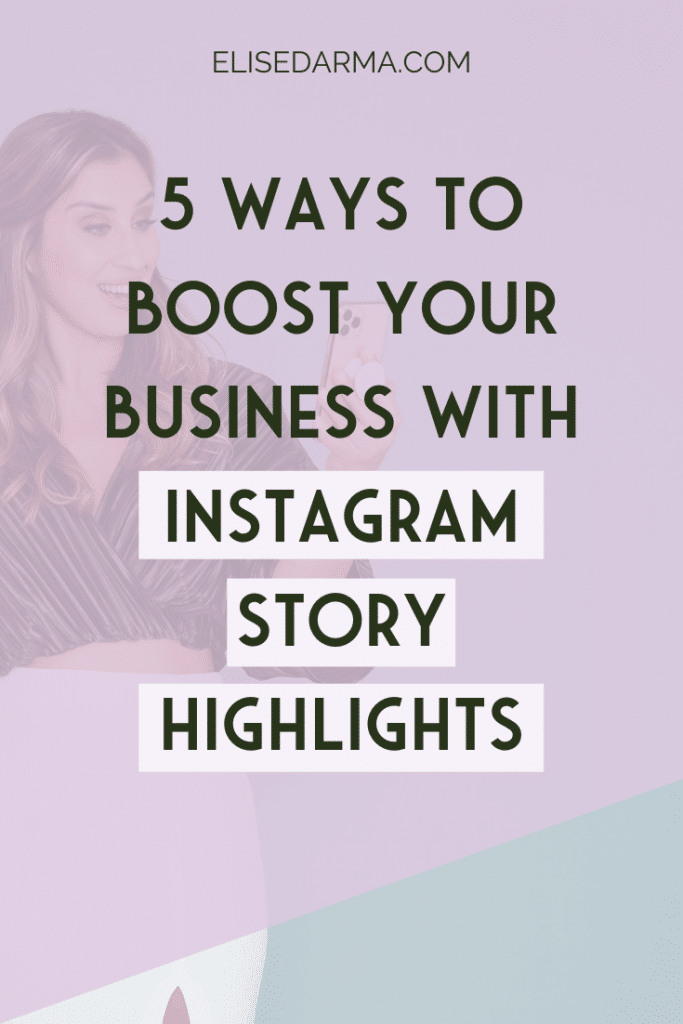 Now I'll be honest. Before the December 2017 update, I didn't put THAT much strategy or thought into my Stories.
Yes, there were some behind-the-scenes of my Bali travels and a few shout-outs on what I was working on…
But since they disappeared into the great abyss after only 24 hours, I didn't put too much energy into it.
That's all changed!
With the ability to now create a ✨highlight✨ reel of my top Instagram Stories, I've upped my game over these last few months.
I've put more energy into creating Stories that show a behind-the-scenes look at my life, educate my audience on my fave topics (business and marketing), and actually show more of what I do through my coaching and courses.
Why?
These are all great things for a new potential follower to know about me right off the bat.
It's been a fun commitment, but the cool thing is – I'm seeing results that prove if you use Instagram Story Highlights in a strategic way, it can have a noticeable impact on your business and influence.
So if you're at a loss or are not sure where to start, here are some of my favorite ways to grow your business and brand with Instagram Story Highlights.
1. Use Your Instagram Stories To Highlight Your Products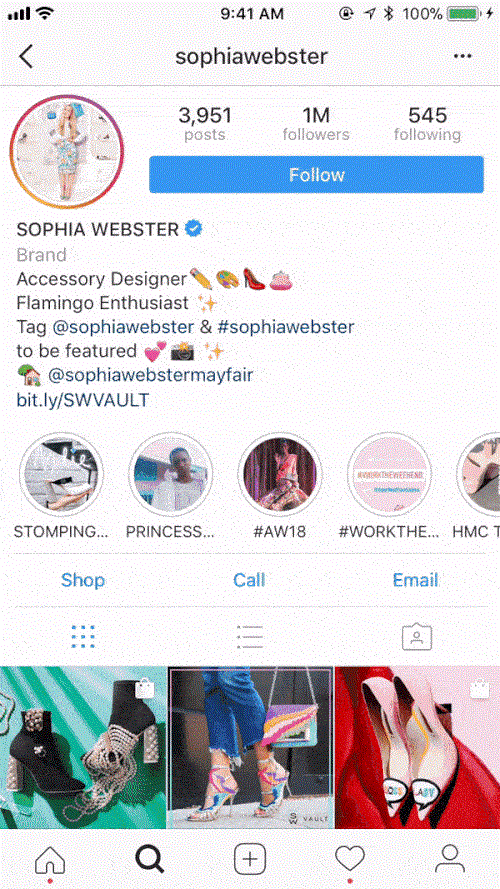 Are you an e-commerce, fashion or lifestyle brand?
You can use Instagram Stories to showcase your:
collections
newest arrivals
items on sale
behind-the-scenes development of your product
team members
or even to create a lookbook of your upcoming collection
If you're more of a service-based business, you can use your Instagram Highlights to promote your lead magnets or freebies (like an e-book, e-course or even a Lightroom preset – I've seen it done before!).
I've used this same technique to promote my Lisbon coworking retreat in June, and the Highlight has helped me grow the Story to over 10,000 total views, and my trip is now just two people away from being fully booked. 
2. Drive More Traffic to Your Blog Posts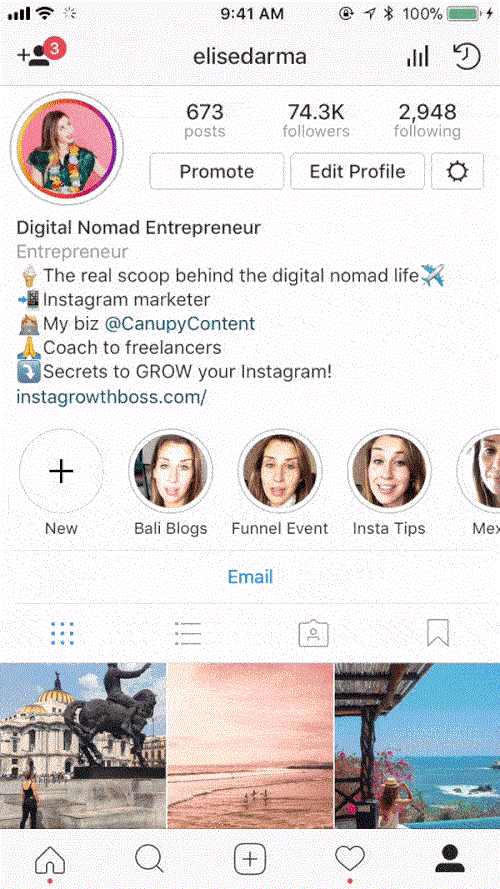 While Instagram is great for building a community around your brand, you don't "own" that audience until you've got them to opt into your mailing list via the top-notch content on your website.
An Instagram Story Highlight is the perfect place to showcase all the free value you offer your followers over on your blog. 📲
A casual follower can now easily swipe up to read your latest blog post or opt in for your useful freebie, and you've just collected yourself a new subscriber or lead to your business. 
By creating a highlight reel around your blog posts, users can quickly get an idea if your content is for them.
It's also an easy way to increase traffic to your website, and encourage people to opt into your mailing list. Double win.
3. Educate Your Audience With How-To Tutorials
I don't know about you, but I don't just use Instagram to daydream about beautiful places around the world.
Instagram is a powerful tool for knowledge.
After years of thinking that lifting weights would make me bulky, I finally learned that weight lifting would actually give me the physique I wanted – all because of how-to videos I came across on Instagram. 💪
But besides handy workout tips, I also picked up a few gems from the other business accounts I follow; from learning how to edit on Lightroom to learning how to get my services business Canupy fully booked with clients.
If you use your social media channels to teach people anything, having a Highlight where you showcase all your tips, tutorials and tricks is a great way for the information to remain evergreen. 
Meaning, the Story that you made once doesn't disappear after 24 hours.
It continues to serve your current and future followers over and over again, all while driving more traffic to your website.
4. Highlight Niche-Related Events That You Attend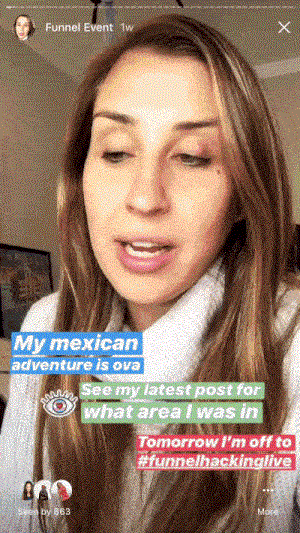 If you've been following me on Instagram, you'll have noticed that I've been traveling and going to A LOT of events this past month; from exploring Mexico to learning all about the latest strategies in business at Social Media Marketing World and Traffic & Conversion in sunny San Diego.
Why would I save these as Highlights on my profile?
Because my niches on Instagram are travel and business, and I want to drive these messages home for new followers – so they know right away if I'm for them or not.
Creating Highlights for these trips has helped my brand in two ways:
It helps my audience get to know me and see what goes on in my life behind the scenes.
Sharing what I've learned at these events is a super valuable way for me to give back to my audience.
If your Instagram account is all about travel or you attend a lot of events like me, you can create a Highlight for each trip or event.
This way, all your new followers can catch up on your world travels and adventures, and all that time and effort you spent creating an engaging Story won't be lost.
5. Show Off Your Client and Customer Wins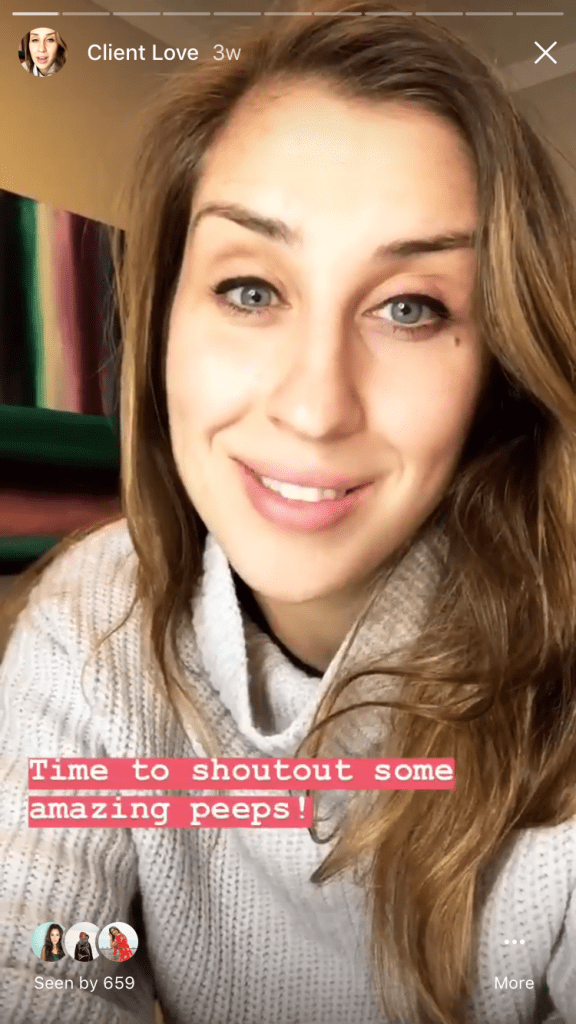 With so much information available at our fingertips, people rarely buy something these days without doing some research.
You can help your would-be customers see what all the rage is about your products or services by creating a Highlight that shares your customers' reviews or wins.
Screenshot emails, blog comments, or Instagram posts where your customers are celebrating their wins.
At the end of the Story, you can add a call-to-action so that viewers can ~swipe up~ and shop that product or sign up for your service.
Showcasing your customers' wins is an easy way to add credibility to your brand, while also giving loyal customers a well deserved shout-out. 💕
Other Fun Ways To Use Instagram Highlights:
🎧 If you have a podcast, you can create a Story around a clip that entices people to swipe up and listen to the full episode, and then save it to a Highlight that showcases all your Stories related to that one episode.
🎳 Got a vacancy on your team? Create a Highlight to showcase how awesome your team is and to advertise available job positions.
📝 Get personal. Help your audience get to know you on a deeper level by creating Stories around your current reading list, your favourite quotes, and your (honest) year in review.
---
Hire me as your coach for $0.00!
If you loved this blog post and want even more how-to tips on making sales through your Instagram account, join me for my FREE hands-on workshop.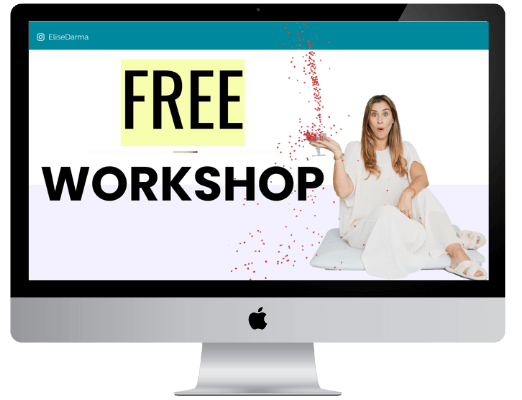 In this ~co-working~ style workshop, we'll check off:
What your best Instagram strategy is – even if you're new in business or are just starting to use Instagram for your business (PLUS, we'll give your profile and bio a total makeover)
What your current season of business is and which features you should focus on to get the most results for your efforts
How to navigate making reels for your business, especially if you feel silly pointing or dancing on camera (PLUS, we'll generate 80 content ideas for your next posts – yes, 80!)
Future-proofing your account for inevitable changes that are coming to Instagram (including an evergreen formula that'll never go out of style)
Join me at this FREE workshop now ⬇️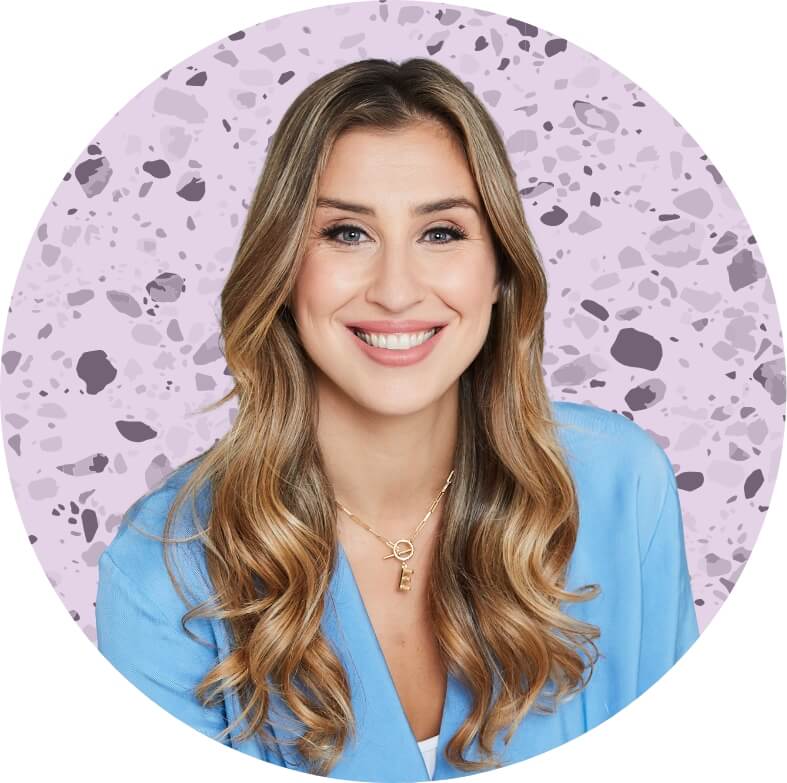 Hi, I'm Elise Darma!
I traded my 9-5 office cardigan for
that 7-figure entrepreneur life. But
I'm no overnight success. I've
experienced burnout, overwhelm
and ghosting Instagram for the
entire month of February 2019. I'm
probably the laziest Instagram
marketer you know, but if you want
to know how to sell more by doing
less – you're in the right place.
watch the free
Instagram Workshop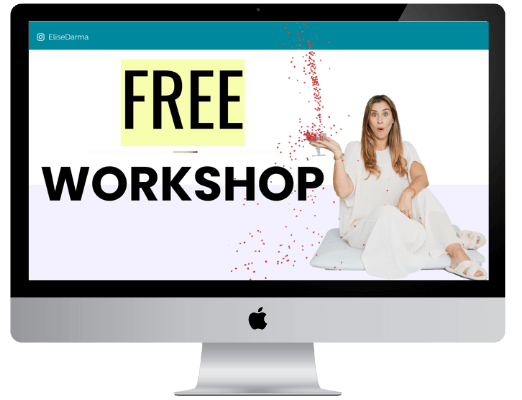 Get a weekly dose of what's
working in my business that you
can implement in yours.