Social Media Marketing World (and what happens when you spend $1,000s on conferences)
Share this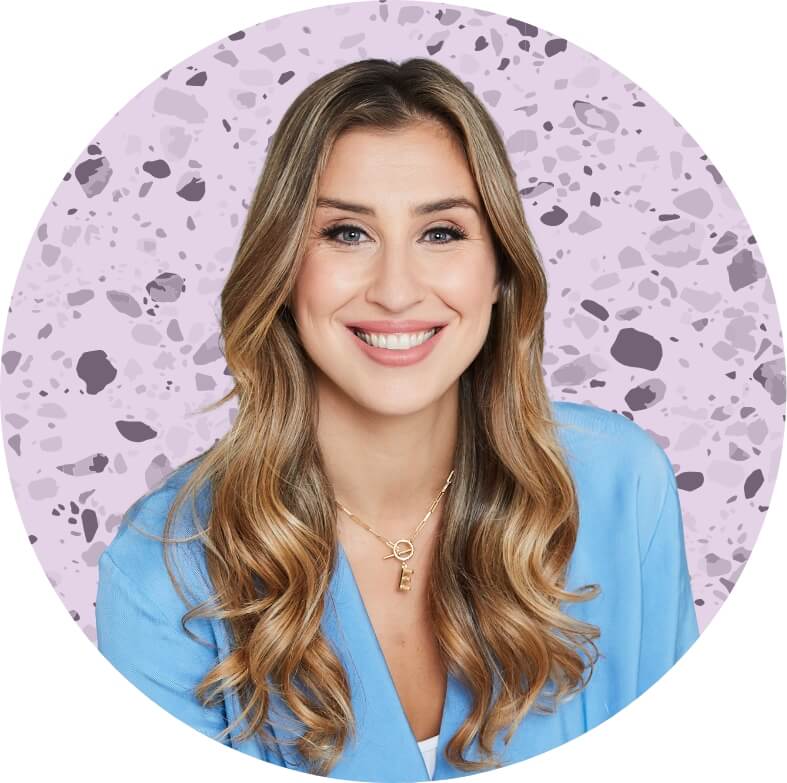 February and March have been a whirlwind of travel.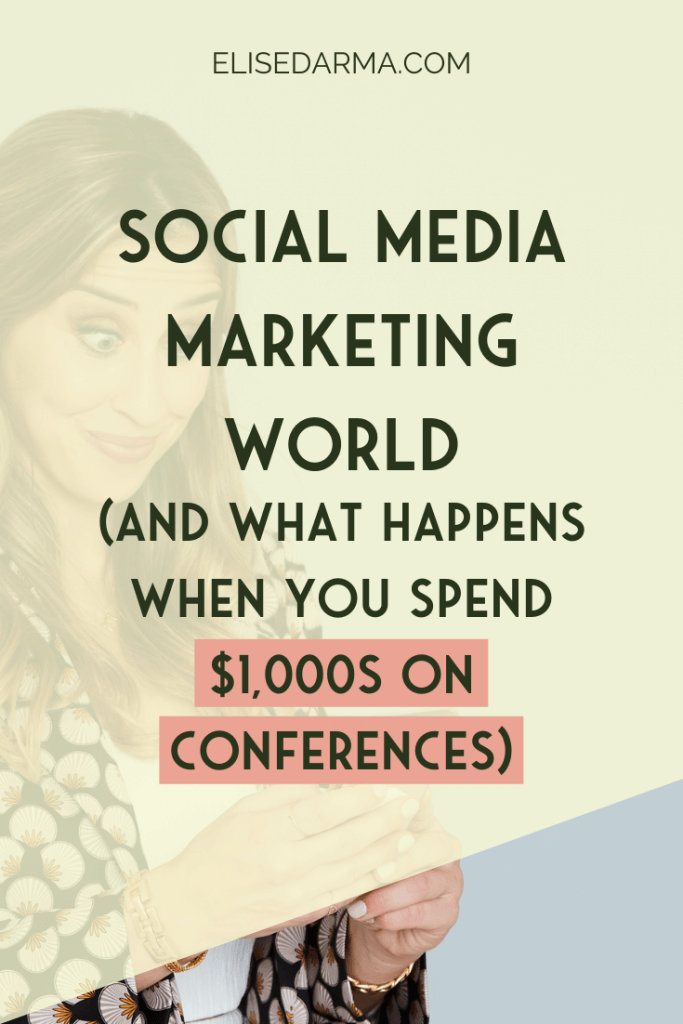 But not in that #laptoplifestyle, sitting-on-the-beach kinda way.
It was more like: pack-for-warm-weather-but-sit-in-a-conference-hall kind of way. 😁
At the end of February, I flew to San Diego for two business conferences: Traffic & Conversion and Social Media Marketing World. 
And since I teach Instagram marketing, I thought a recap of Social Media Marketing World would be especially helpful for my readers. 😀
As an aside: a few people have asked me how I've heard about these conferences.
I think it just comes with the territory once you've been in an industry a certain amount of time.
As your network grows and as you continue to seek out learning experiences to enhance your qualifications, you'll eventually hear about conferences related to your industry and skillset. 
I know it's not an awesome answer like 'I have a secret database that has a list of all conferences you *need* to attend'… but there it is. 
Alright, so let's dive into it.
Here are the highlights from my experience at Social Media Marketing World, and how the event has the potential to affect the future growth of my business (and yours). 
1. Top-of-the-market teachings
When you feel like you know everything there is to know about business or marketing or the online world… attend a conference and get the latest on what's working and what's gonna work in the future. 🔮
That last part is key. 
What's working for you TODAY might not be the case even a month from now. 
Attending industry-focused events (like Social Media Marketing World, if that's your industry) keeps you on the pulse of where you can start to shift your focus for the future growth of your business. 
In other words, if you're not growing, you're dying.
Harsh, but true. 
If you're not consistently getting better and better at your craft, the chances of survival truly plummet.
You know that stat about most businesses failing within the first 5 years?
Yeah…
No one wants to be that statistic.
But to be honest, even before I arrived at Social Media Marketing World, I kind of thought… "I'm good. I know this social media stuff."
To my naïve surprise, I learned a TON about social media.
Plus, I received validation on once-fuzzy ideas by experts who know better than I do.
Here are a few topics that were covered in detail at Social Media Marketing World that really stood out to me:
Chatbots
The future of Facebook
How "Instagram is Facebook's next Facebook" – Mari Smith
YouTube and video ads
Amazon and physical product sales
Sending free, physical gifts to customers
How these teachings have the potential to affect the growth of my business:
In a nutshell, each of these teachings has the potential to help me strengthen sales in my business.
Chatbots, Facebook optimization, Instagram growth, video ads, e-commence strategies and mouth-watering gifts all have the potential to help me reach more people who are looking for the solution I have.
That, my friend, is powerful stuff.
2. Rub shoulders with the giants of your industry
SMMW did a great job of ensuring that its speakers were not selling anything on stage AND that they made themselves pretty accessible after their presentations. 
Most (if not all) speakers mentioned that they'd hang around after their session to answer any questions.
The rooms weren't massive. Maybe a few hundred people max.
And so after a talk, if you really, really, really wanted to meet Amy Porterfield, Lewis Howes, Jenna Kutcher or Pat Flynn – you could!
In fact, I took a selfie with most of those people: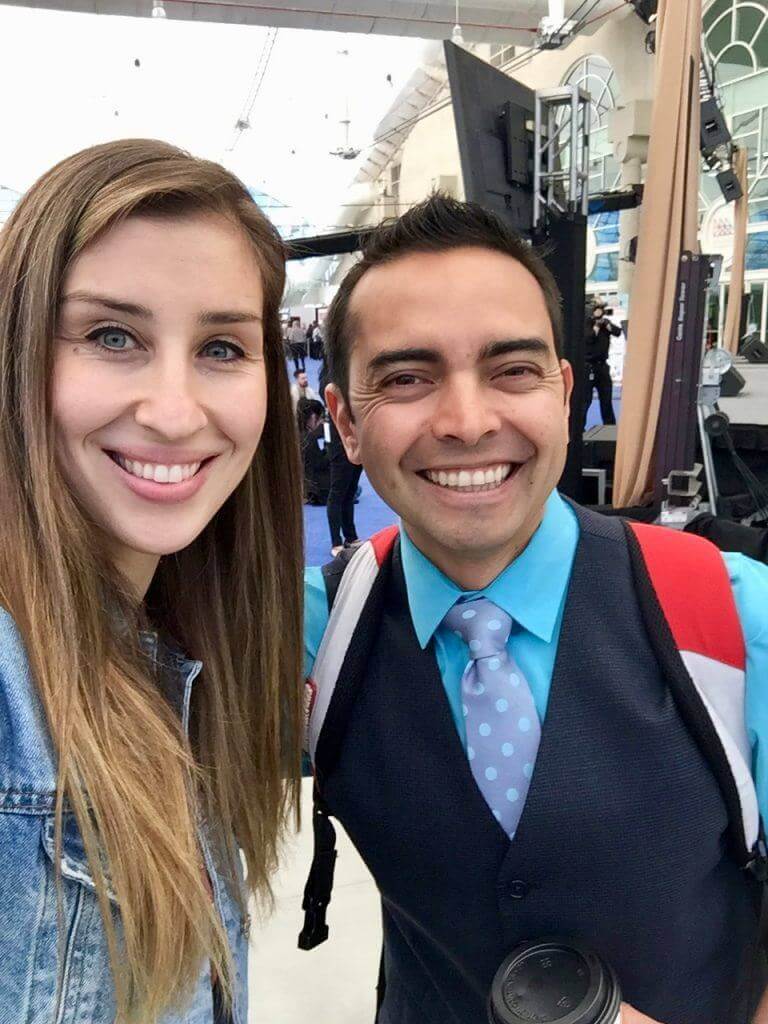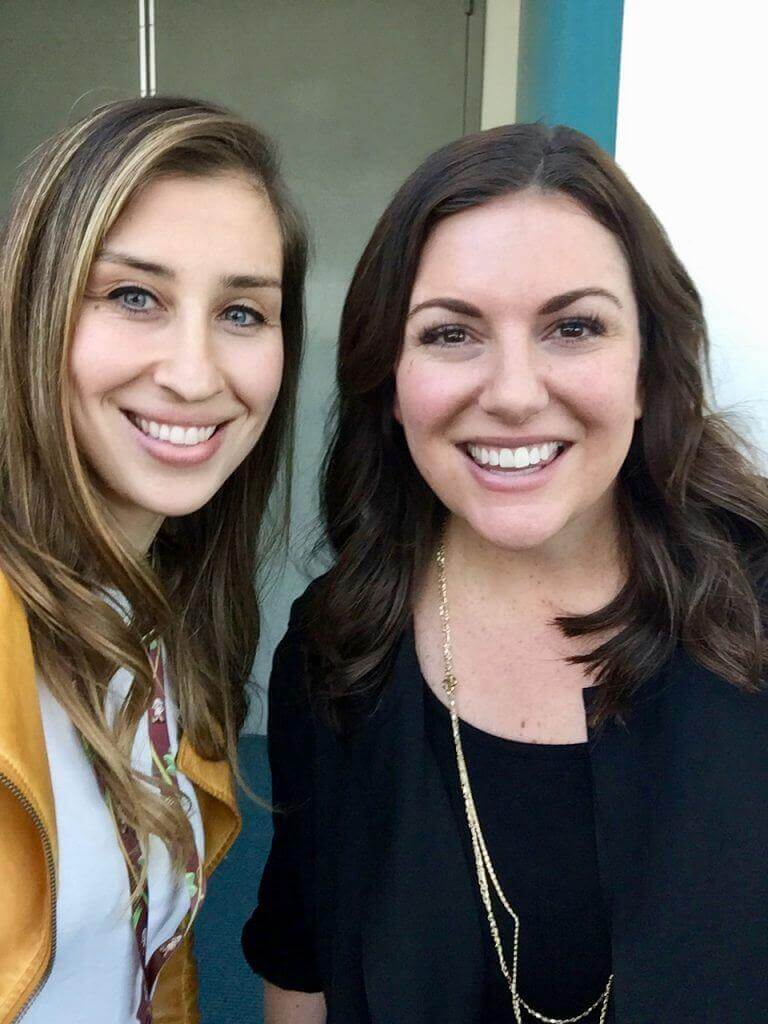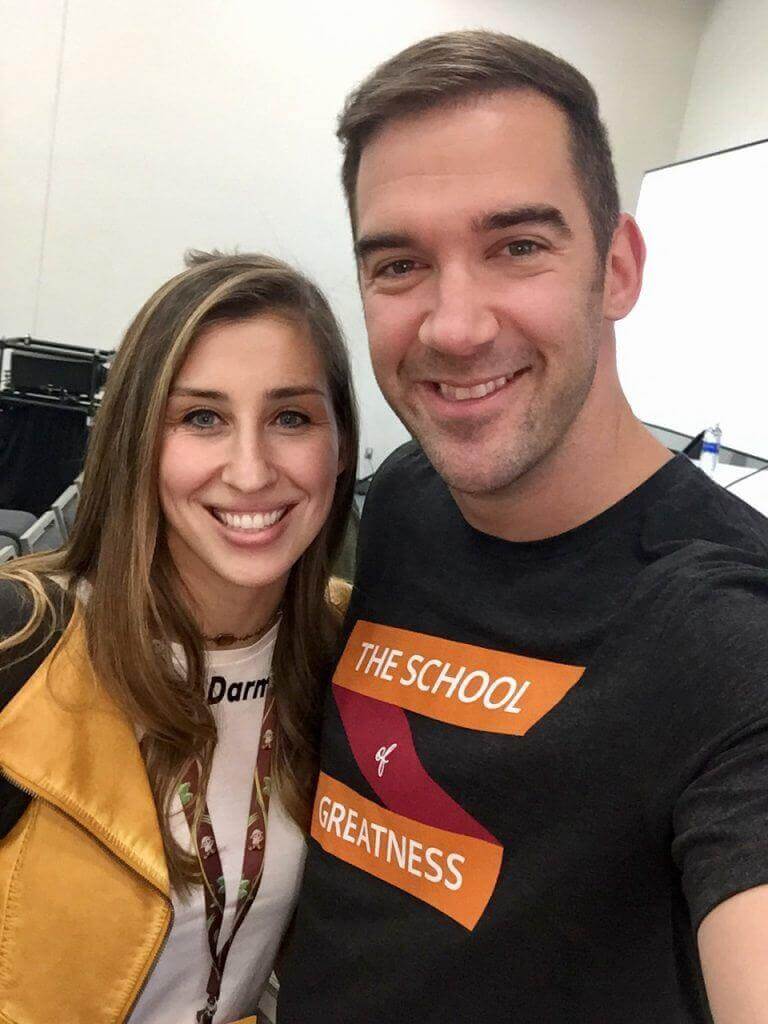 How these meetings have the potential to affect the growth of my business:
Talking to each of these individuals is an opportunity that could go nowhere – or anywhere.
My friend Jason Brown highlighted to me the importance of meeting those "big names," taking a photo together, and then sharing that connection with my own community.
Because the other person in the photo actually loves seeing the validation of their work shared by a fan – just as much as I enjoyed meeting them and taking a photo together.
If I put myself in their shoes, I get it. 
If someone ran into me, introduced themselves and then asked to take a selfie together, I'd be incredibly shocked and flattered.
But then if they went on to share the photo with their network –– I'd be… I dunno, speechless?
It'd be a huge honour, a compliment to my work, and a tangible result of my mission to help others.
Which brings me to my next point…
3. Practice your 5-second pitch
There's something called an "elevator pitch."
The idea is if you took an elevator ride, you should be able to convey what you do and who you help in that short time.
Well, my friend, an elevator ride is way longer than the time you actually have to grab someone's attention.
Think you have 20 or 30 seconds to get your point across?
I'd say it's more like 3 to 5 seconds.
…5 seconds to hook someone's interest in what you do.
Sometimes we overcomplicate this because we see ourselves as a "wearer of many hats" or a "multi-passionate entrepreneur."
I'll be honest, I had the most convoluted pitch before I started noticing that when my business friends would introduce me to others, they consistently used the same keywords:
"Instagram queen."
"Social media guru."
"Instagram celebrity."
Believe me, these are words that I'd NEVER use to describe myself.
But in their mind – this is what I stood for.
And this was my key takeaway in order to get better at my 5-second pitch – especially while at a great networking event like Social Media Marketing World.
Instead of trying to throw in "agency owner," "content marketer," "e-commerce brands," "digital nomad," "travelpreneur" and "Instagram marketer" – I just stuck with Instagram.
It's what people remembered me for and while internally, I felt like it didn't fully describe what I offered, that didn't really matter.
The people had spoken, and I stuck with what was most memorable to them.
Plus, I walked around the conference with my Instagram handle on my jacket and backpack… so there was that. 😉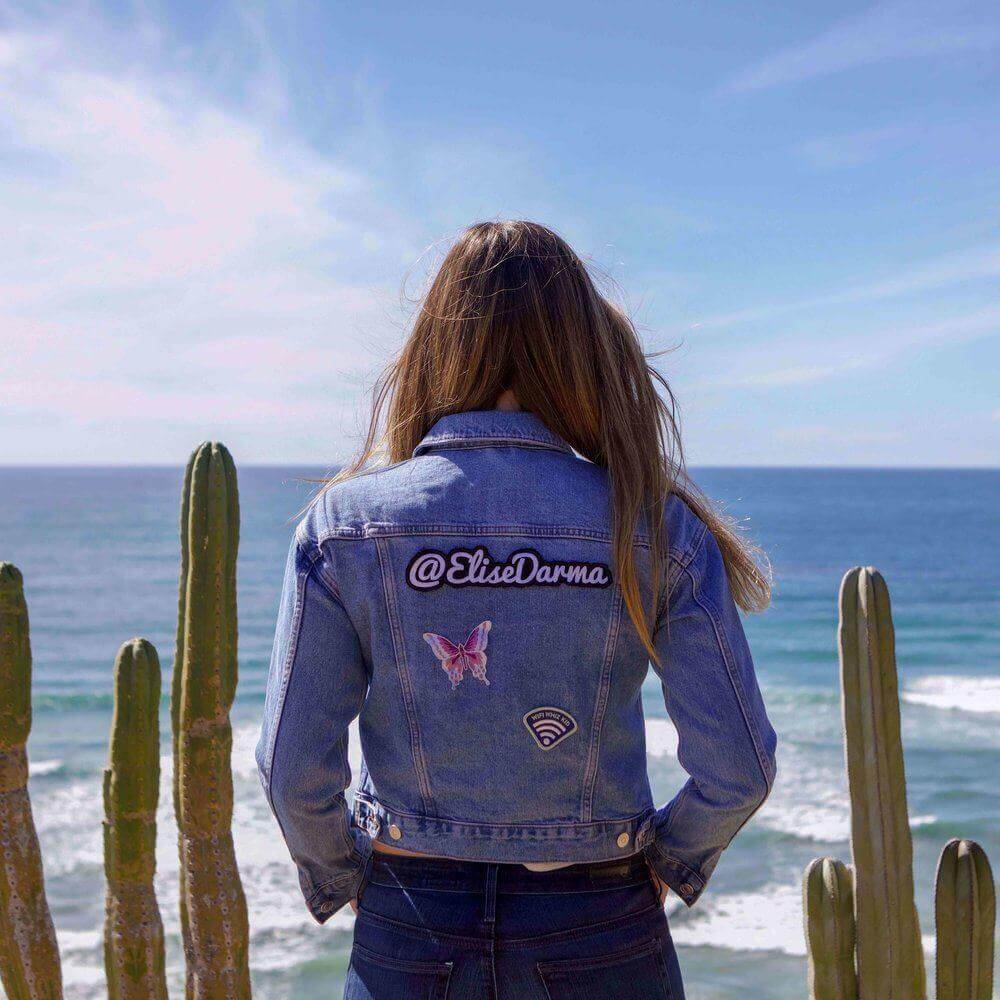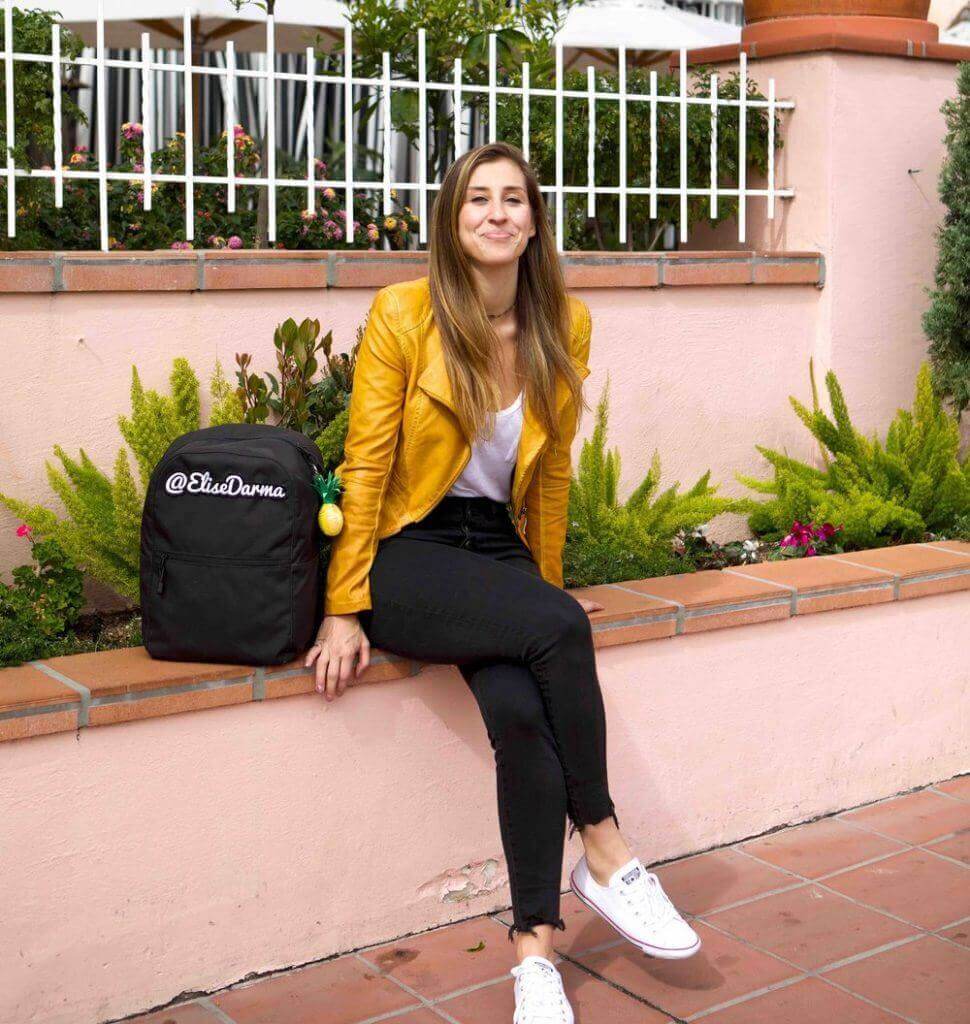 How this has the potential to affect the growth of my business:
In-person networking events like Social Media Marketing World help me to:
a) get very comfortable with my brand
b) succinctly talk about my offers (when you share this face-to-face with someone, you can literally see how fast you can lose them!)
These two skills will ultimately help me reach more people (and not lose them with a confusing pitch).
4. Have real conversations with fellow entrepreneurs
Wanna know a secret?
When you get together with entrepreneurs who are at your level of business or higher (yes, there are levels and I know – it sounds like high school but it is what it is), the conversations that result can LITERALLY change your business.
Whether you're brainstorming on messaging or conversion tactics, or talking about the real feelings that come up as a person who continually puts themselves out there on the Internet, day in and day out, these conversations can be straight up money-makers or even therapy sessions.
(Both are of high value.)
If you've been following my journey, you'll know that this past year, I've thrown myself into in-person events. 
And each time that I choose to leave my desk at home and get out there to meet with others, I'm always happy with my decision to do so.
There's just something intangible that happens when you're surrounded by others who know the online business world as intimately as you do, and who just "get it."
I don't think I can say much more about this other than: if you have the opportunity to leave your "solopreneur" bubble, do it.
How this has the potential to affect the growth of my business:
I have SO many amazing ideas that have the potential to explode my reach – and most of them came from my fellow entrepreneurial friends.
I mean, when you're talking to someone who's done something in their business to 5X what you've done in yours… you listen. You take notes. And you follow their advice.
Get on top of your social media game… today.
If you've read down to this point and are feeling pumped about your business, attending a conference in your industry, or social media in general…
I invite you to take a step forward to grow your business.
Instagram is not just for selfies, detox teas, or bulging biceps.
People are using Instagram to grow their business every. day.
Plus, I just heard Russell Brunson say last night at Funnel Hacking Live 2018 that Instagram is THE most important platform to focus on for your business: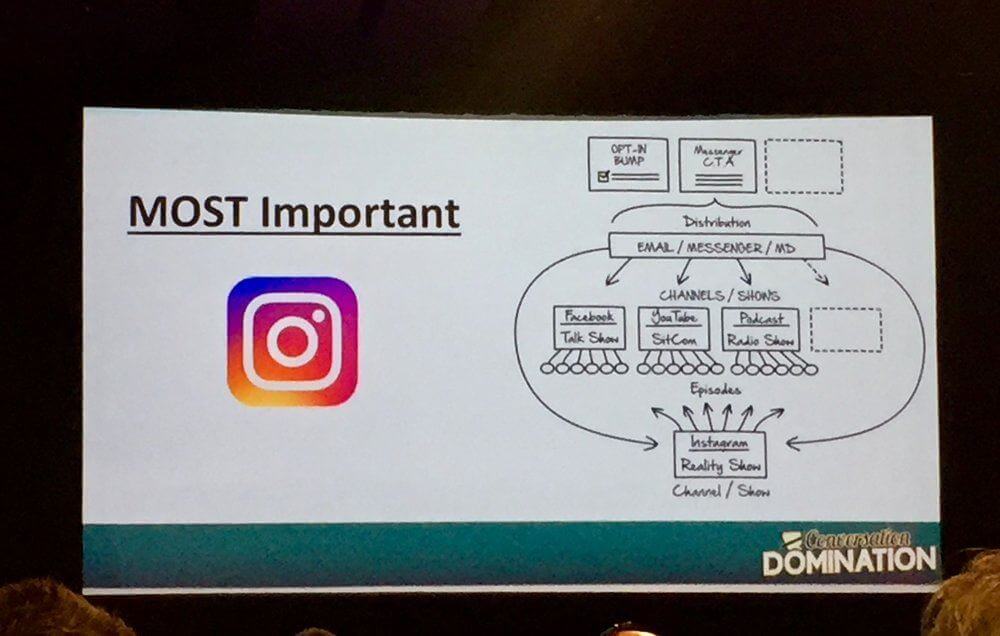 If you know Russell Brunson to be one of the top marketers today, you might be like me when you see this:
😱😱😱
Russell Brunson says that Instagram is the most important platform to focus on!?
Yep.
Now, my friend, is the time to get on it.
---
Sell more by doing less in my free Instagram workshop!
If you loved this blog post and want even more how-to tips on making sales through your Instagram account, join me for my FREE hands-on workshop.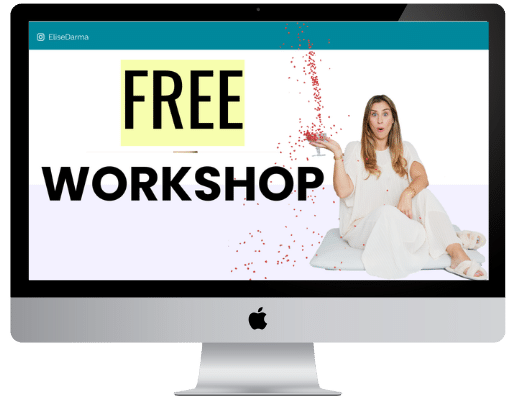 In this ~co-working~ style workshop, we'll check off:
What your best Instagram strategy is – even if you're new in business or are just starting to use Instagram for your business (PLUS, we'll give your profile and bio a total makeover)
What your current season of business is and which features you should focus on to get the most results for your efforts
How to navigate making reels for your business, especially if you feel silly pointing or dancing on camera (PLUS, we'll generate 80 content ideas for your next posts – yes, 80!)
Future-proofing your account for inevitable changes that are coming to Instagram (including an evergreen formula that'll never go out of style)
Join me at this FREE workshop now ⬇️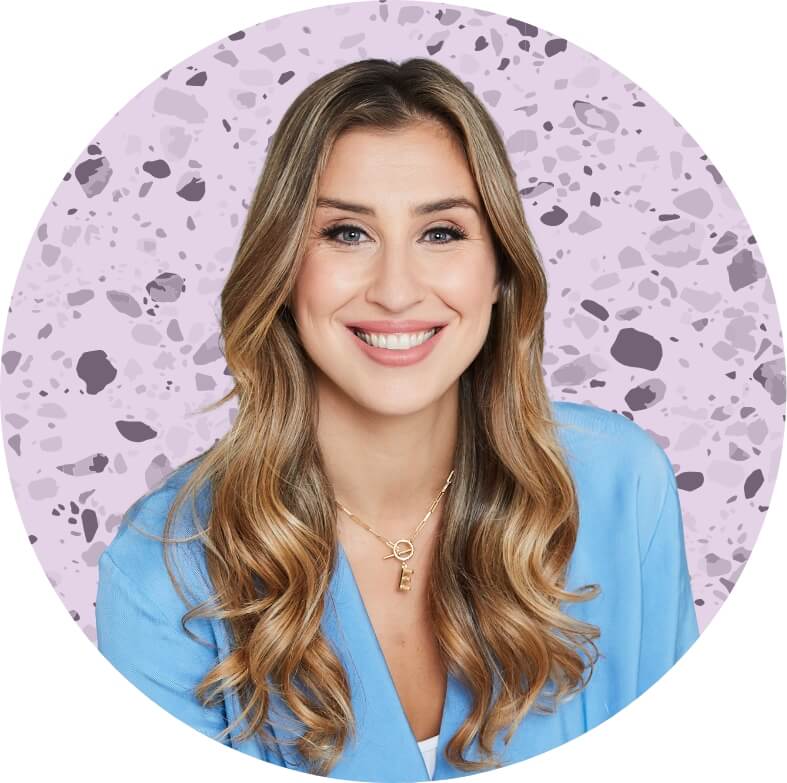 Hi, I'm Elise Darma!
I traded my 9-5 office cardigan for
that 7-figure entrepreneur life. But
I'm no overnight success. I've
experienced burnout, overwhelm
and ghosting Instagram for the
entire month of February 2019. I'm
probably the laziest Instagram
marketer you know, but if you want
to know how to sell more by doing
less – you're in the right place.
watch the free
Instagram Workshop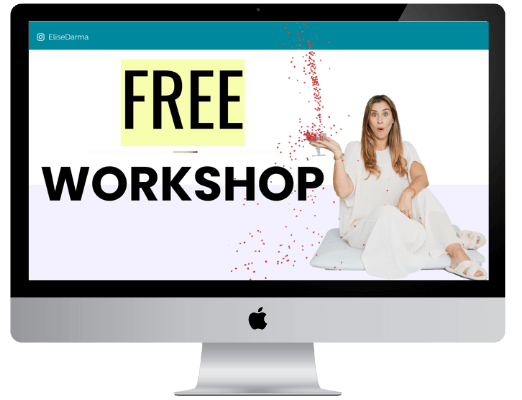 Get a weekly dose of what's
working in my business that you
can implement in yours.