How to build a successful personal brand
Share this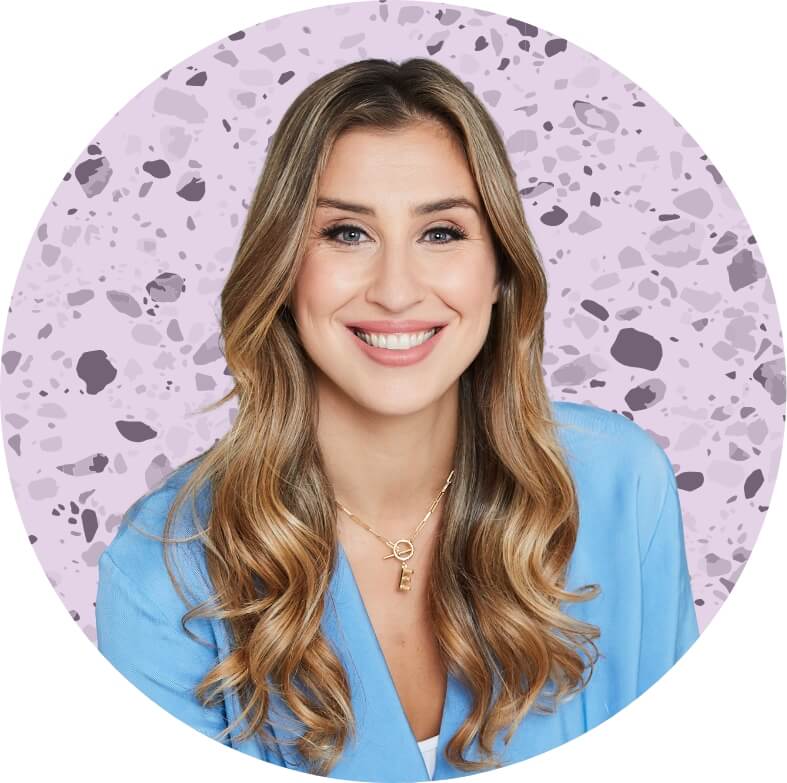 Crown-wearing mermaids = Starbucks.
"Just do it" = Nike.
Tear-inducing commercials set in small-town hockey arenas = Tim Horton's (where my fellow Canadians at?).
This is the power of branding.
A logo, a slogan, or even a feeling so strongly associated with a company, that you instantly think of its name when you hear, see, or feel it.
Imagine *you* had that same power.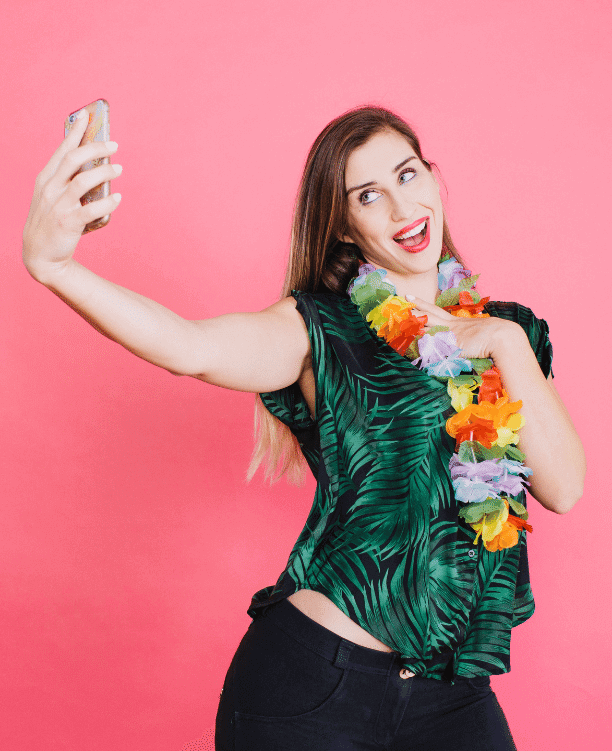 Liiiike, woman in a green tropical shirt with a lei around her neck = Elise Darma.
See what I just did there?
Creating a personal brand has been a big part of the success I've had in the online business world.
The quality and uniqueness of what you offer will get you pretty far, but a strong personal brand will guarantee that people will notice and remember your offerings.
So that's what we're talking about today: personal brands. What they are, why they matter, and how *you* can build a successful personal brand using the tips and tricks that worked for me.
Let's dive in 🏊
What's a personal brand?
First, let's talk about what a brand is.
I like this definition of 'brand' from Forbes:
"Put simply, your 'brand' is what your prospect thinks of when he or she hears your brand name.  It's everything the public thinks it knows about your name brand offering — both factual (e.g. It comes in a robin's-egg-blue box), and emotional (e.g. It's romantic)."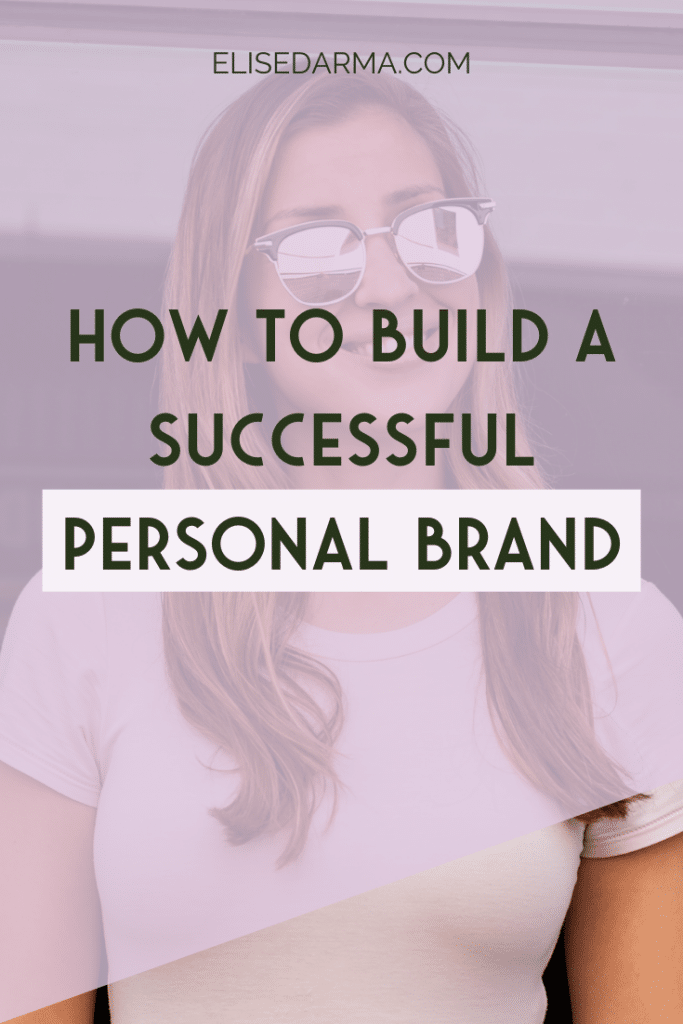 For instance, the McDonald's brand is convenience, golden arches, quick indulgence, and Ronald McDonald.
That's an example of a global brand.
Then there are product brands, generic brands, city brands, celebrity brands, and so on.
What it comes down to is that a brand, no matter what it's for, is all about perception.
A personal brand is the perception you create for yourself. It's how you portray and market yourself to the world, forming an impression that your audience associates with your name. It helps distinguish you from other people in your field.
The biggest benefits of personal brands:
They create connection. It's way easier to identify with a real human being than a big faceless corporation.
They offer flexibility. If you want to radically change what you offer, you can do it without having to build a new brand.
They're trustworthy. A company brand makes people feel like they're always being sold to. A personal brand, with a face to the name, feels dependable.
There is one main drawback of building a personal brand, too:
They're all about YOU. When you are your brand, you can't hide. You *have* to put yourself out there.
For me, the benefits faaaar outweigh the drawbacks. By a long shot.
When I launched my agency, Canupy, I didn't want to be the face of the brand. And that was totally fine.
But when I wanted to branch out and start teaching people about Instagram marketing, I decided to put myself out there.
I got personal. I showed my face. I told stories.
And it worked. I quickly built an engaged following that connected with me and trusted me.
Building my personal brand is the reason my biz hit multiple six figures.
It's the reason I've been able to shift my focus and pursue new directions. And it's the reason I'm not worried about what the future holds — I know that whatever I want to talk about in six months or six years, my personal brand gives me the flexibility to do it.
How I built a personal brand
At 20 years old, I was already thinking about the perception I was creating for the world around me.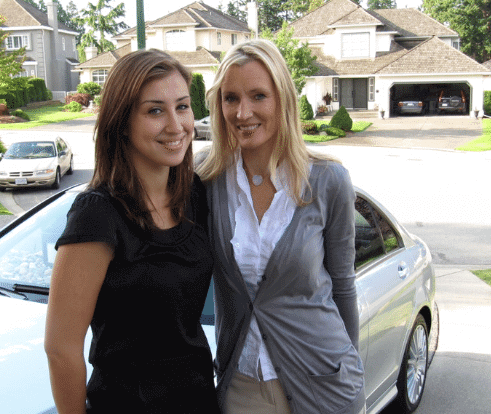 See, I was a young real estate agent. And in real estate, you gotta figure out how you're going to stand apart from all the other agents.
Later, during my university days, internships and work experiences, I always had a website or blog or portfolio where I would talk about what I was up to and share what I was working on. It was partly for fun, partly to help me get hired.
Putting myself out there was noooo problem. Or so I thought.
Then one day, during my internship at Canada's most popular radio morning show, the hosts decided to put ME on air to get my "millennial opinion" on something.
I froze.
The thought of all these people across the country listening to ME freaked me out, and I choked.
That experience scared me, and I knew that being comfortable in the spotlight was going to be crucial to the kind of career I wanted one day.
So I signed up for a year's worth of improv classes at Second City, one of the world's top comedy clubs and schools.
Yeah, it was kind of nuts.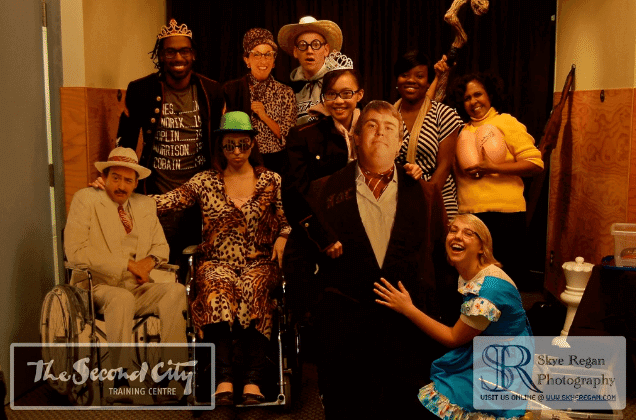 At the end of that year, it was time for my class to take to the main stage (literally) for a performance. It was awesome. It was terrifying. But most importantly, it gave me a huge "a-ha!" moment:
I can have an alter ego.
Off the stage and behind-the-scenes, I can be any version of myself.
But when I show up on stage, I can choose who I want to be. I can decide who I want to present to the audience. And that can change, depending on who I'm performing to.
I didn't know it at the time, but that lesson would be huge when applied to my business.
It provided the foundation for me to build a personal brand, where my face, voice and stories are very much public, while also giving me the freedom to maintain a private life outside of my business.
I even took that lesson literally. After growing my Instagram following through pictures of myself combined with captions about personal anecdotes and details, it was time to launch my website.
I wanted to get creative about the way I was presenting myself, so I met with a photographer friend in a studio and got dressed up as different characters. Carmen Sandiego. A pirate. A cheesy tourist.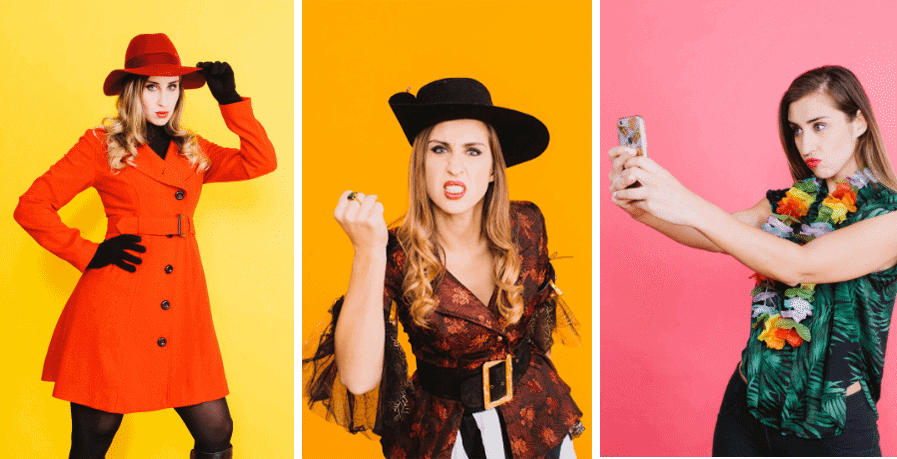 I was literally dressing up as characters to create that separation between "me as the person I'm going to show up as in the online space" and "me as the person I am in my offline life."
My alter ego might not be so literal these days, but knowing that I can have a successful personal brand anda private life has been crucial for my business — and my sanity.
How to build a personal brand
To get started developing your own personal brand, you have to ask yourself three big questions.
1. WHO IS YOUR TARGET AUDIENCE/WHAT IS YOUR NICHE?
Remember what I said about an alter ego that changes depending on who the audience is? That applies here.
The qualities of your personal brand need to connect with the kind of audience and niche you want to address.
Identify your audience first.
2. WHAT IS YOUR STORY?
Everyone has a story.
It doesn't have to be something grandiose, like climbing Everest or selling a multimillion dollar company.
But figure out what parts of your life would be interesting and/or relatable for your audience. Those details will be central to your personal brand.
Here are some key questions you can ask yourself to discover your story:
What was the "turning point" of my life?
What are some major events that occurred and how did I respond to them?
Did I go through any challenges that others can relate to?
What do I think is my purpose? What has been a recurrent theme throughout my life?
3. HOW DO YOU HELP YOUR AUDIENCE SOLVE THEIR ISSUES?
Follow me on Instagram for exclusive behind-the-scenes and daily updates!
What are you offering that helps your audience? What you have to give forms a big part of your personal brand.
In my case, I decided to help my audience solve their Instagram marketing issues with proven, actionable advice that gave me real results.
One glance at my Instagram account and you know that Instagram marketing is the foundation of my personal brand.
My top tips for building a successful personal brand
Building my personal brand was the best thing I could've done for my online business. Looking back on my brand-building journey, these are the tips that helped me the most.
TIP #1: PICK ONE PLATFORM TO BUILD YOUR BRAND FROM
To make your personal brand strong and recognizable, choose one social platform to build it from.
I highly recommend Instagram (shocker!) because:
It's easy for your audience to find you
It combines the power of visual and text-based storytelling
You can be formal and informal (feed versus Instagram Stories and Reels)
It offers opportunities for connection (comments, Instagram direct messages, live videos, etc.)
I tried building my personal brand through blogging attempts, but a blog alone never got me where I wanted to be.
Once I started using Instagram and showing up and sharing, things changed. That was the catalyst for the business I have today.
You might be thinking: How does one "show up" on Instagram?
One word: VIDEO.
Video is the fast-track method to high engagement and reaching "your people" on social media.
And one app that makes branded videos *stupid simple* is called Boosted. With templates ranging from square, horizontal and portrait landscapes, Boosted makes it easy to plug in your video content and then edit the text and colours to match your brand. Hello, personal branding!
An app like Boosted makes it super easy to jazz up your Stories.
Video does not have to be complicated. Start with using Instagram Stories and then once you have the hang of being on camera, try out a snazzy video-making app like Boosted.
TIP #2: CREATE SOME DISTANCE BETWEEN PUBLIC AND PERSONAL
If your personal brand is a mirror image of your personal life, you're going to feel overexposed, pressured to share everything, and even resentful of the brand you've created.
A successful personal brand needs to have some distance from your personal life. It should be an honest reflection of you, but it doesn't need to be all of you.
Remember: your personal brand is the perception you want your audience to have. Your private life is yours alone.
TIP #3: BE REAL
Your personal brand does require you to be a real person, which means opening up and getting vulnerable.
That can sometimes feel like a big contrast to my last point, about creating some separation between your personal brand and private life.
My best tip for tackling this: choose themes from your real life that you feel comfortable sharing as part of your personal brand and that are relevant to your personal brand.
For me, I share real talk about growing my business in the online space, the behind-the-scenes stuff that you don't see in a pretty Instagram pic, and my travels.
Once in a blue moon, I share about my friendships and relationships.
I have a whole slew of stories about my childhood and my upbringing that I *could* share, but so far, I haven't seen the need to and to be honest, I'm not really comfortable with the idea that they could live on the internet forever.
That's my choice. The themes you choose to share or not share about will be entirely up to you.
Once you've decided on your themes, don't be afraid to get real. Share your day-to-day life in your Instagram Stories and open up in your Instagram captions.
---
Free, hands-on workshop – you and me. Meet ya there?
If you loved this blog post and want even more how-to tips on making sales through your Instagram account, join me for my FREE hands-on workshop.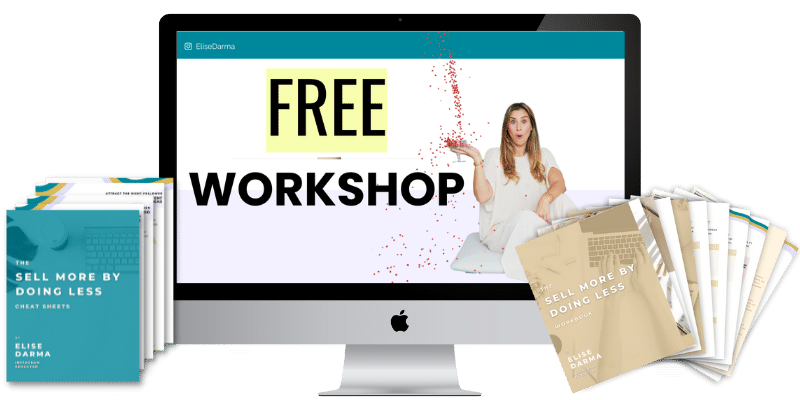 In this ~co-working~ style workshop, we'll check off:
What your best Instagram strategy is – even if you're new in business or are just starting to use Instagram for your business (PLUS, we'll give your profile and bio a total makeover)

What your current season of business is and which features you should focus on to get the most results for your efforts

How to navigate making reels for your business, especially if you feel silly pointing or dancing on camera (PLUS, we'll generate 80 content ideas for your next posts – yes, 80!)

Future-proofing your account for inevitable changes that are coming to Instagram (including an evergreen formula that'll never go out of style)
Join me at this FREE workshop now ⬇️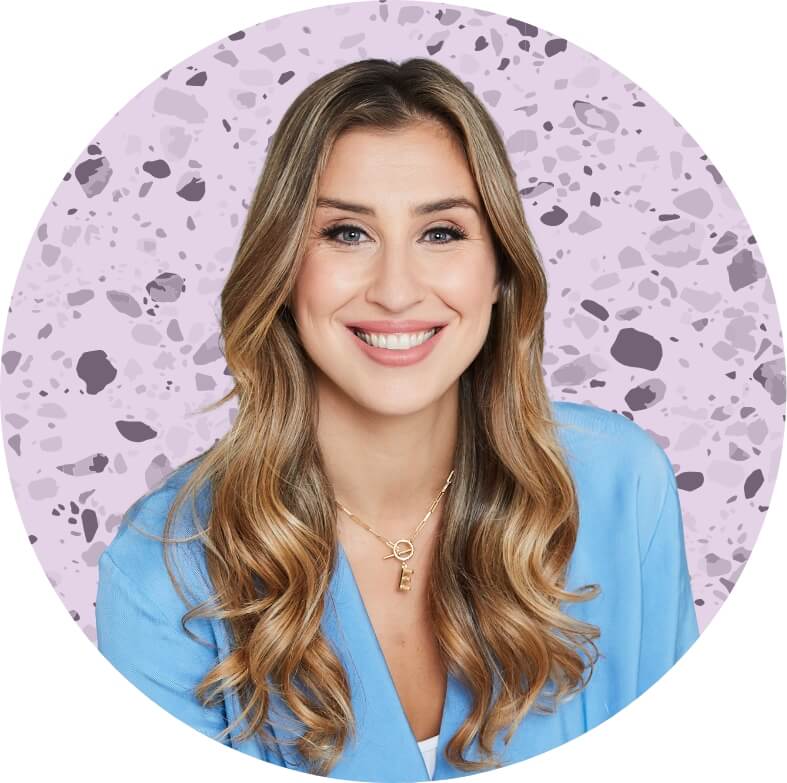 Hi, I'm Elise Darma!
I traded my 9-5 office cardigan for
that 7-figure entrepreneur life. But
I'm no overnight success. I've
experienced burnout, overwhelm
and ghosting Instagram for the
entire month of February 2019. I'm
probably the laziest Instagram
marketer you know, but if you want
to know how to sell more by doing
less – you're in the right place.
watch the free
Instagram Workshop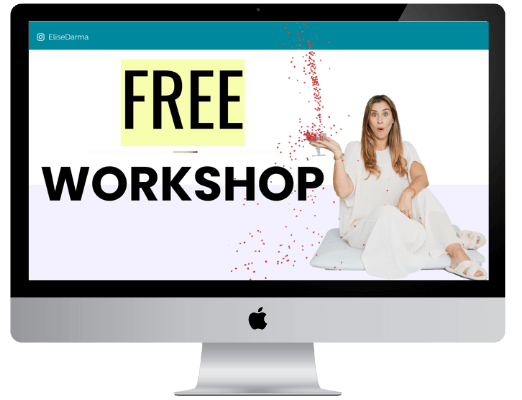 Get a weekly dose of what's
working in my business that you
can implement in yours.