How to Grow Your Online Business Fast
Share this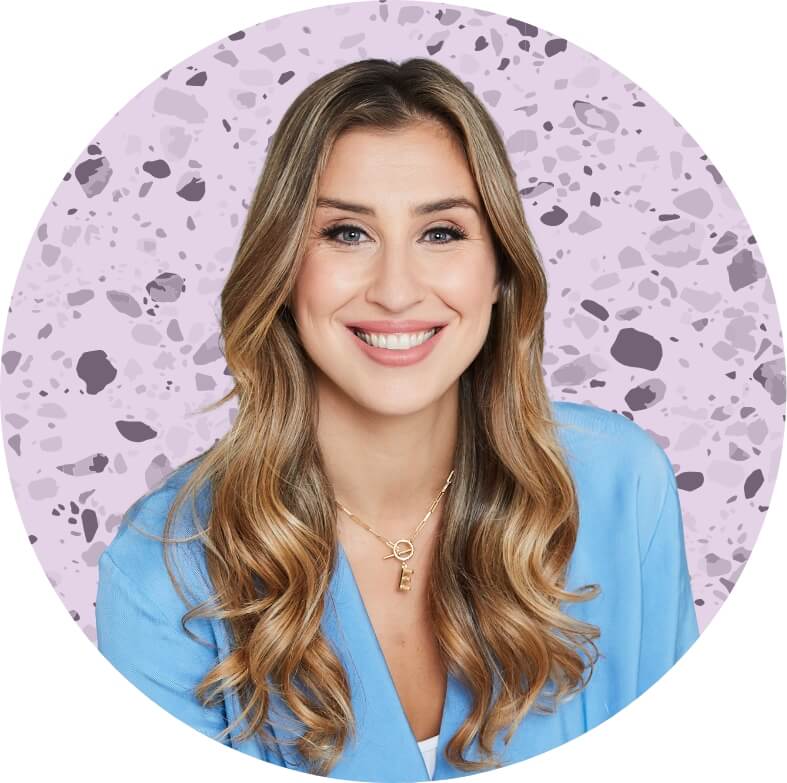 Want to learn how to grow your online business fast but not quite sure where to focus?
A student of mine recently messaged me and said this:
"So I own a couple businesses. I'm still in startup mode, year two. I'm at the early stages of positioning myself as an instructor and consultant and I plan on creating a digital course to sell within the next six months. And that adds up to I'm currently very, very poor."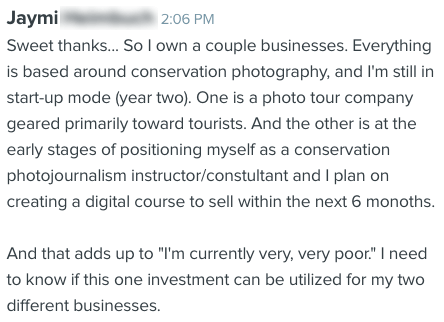 Jaymi wanted to know if Instagram could actually help a photography instructor like herself grow a business. 
If you're in the same shoes and you need to figure out how to get clients, like, yesterday – you're in the right place.
I'm covering how to grow an online business fast using Instagram.
And stay tuned until the end where I'm going to share my pricing strategy so that you never have to worry about whether you're charging too much or too little ever again.
Four days after sending me the message above, Jaymi posted in my private Facebook group that she was already getting leads from Instagram from a visibility challenge we were running… 

What I'm about to share with you has worked for Jaymi, has worked for me and it's going to work for you too. 
---
Let's dive into the tips for how to grow your online business fast, but first, let's do a gut check. 
🛑 I need you to answer these very important questions… 
Is your business idea already validated with paying customers? 
Are there people who are already paying for your services or product? 
Is there competition already in your market? 
If you are a 'yes' to all of these things, great. This blog post is for you. 
If you answered 'no' to these questions, then I have a few other resources for you that you'll want to check out: 
First is my online program called Freelance Biz in a Box. This is your fastest way to get started with your own service-based business online. 
If you're more of a coach, then check out this video just for you on how to build an online coaching business ⬇️
How to Grow Your Online Business Fast
1. Get Your Messaging on Point
The first basic pillar of growing your online business fast is messaging. 
Is your messaging clear? 
Is it more clear than clever? 
I know with my students, I see a lot of people getting caught up in, 1) trying not to niche down too much because they want to serve everyone; and 2) they want to be really creative and clever about their messaging. 
The thing is, when you have half a second to make an impression, you lose people really fast if it's not clear who you help and how. 
So the very first thing you need to do to grow your business faster is nail that messaging down.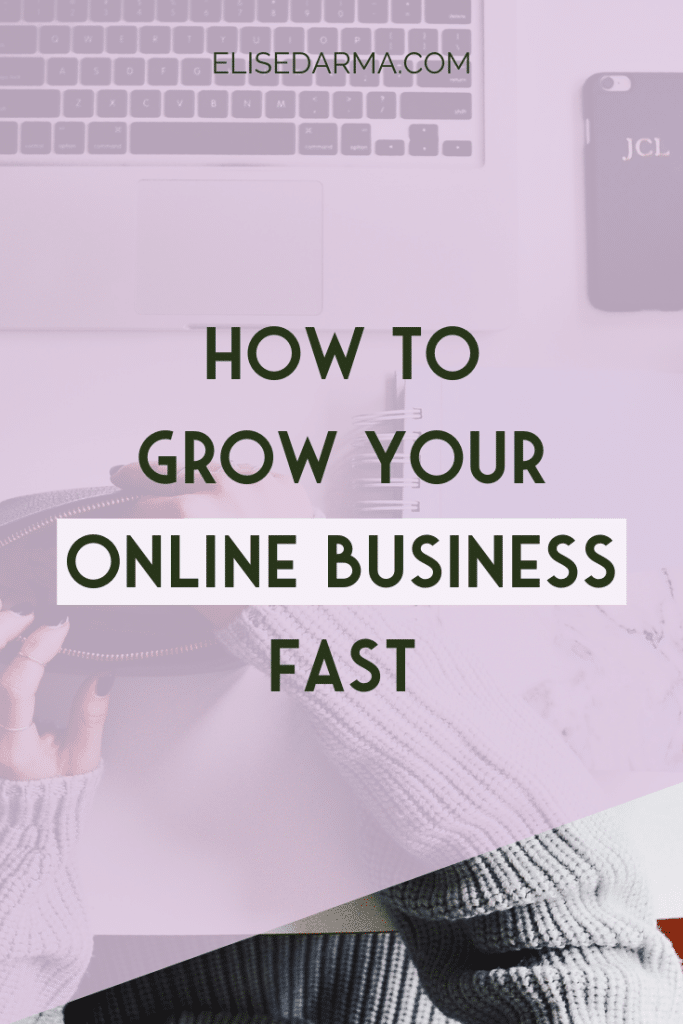 You can do this by really explaining the problem that you help your people solve. 
Go into the benefits of what happens when they solve that problem.
Question for you: With your Instagram posts, are you hiding behind generic messaging? 
Are you avoiding showing up as a real person? 
Kinda like Jaymi, before she took the visibility challenge and then once she showed up, she got leads. 
I'm not too surprised about that because people want to do business with people. 
I encourage you to not hide behind generic wishy-washy posts in your Instagram feed. 
I want you to get real. 
I want you to get specific and I want you to speak to that one target customer that you have in mind for your business. 
Back when I was starting my business, I can see so clearly now that my mistake was that I was too afraid to get specific. 
I was too afraid to niche down because I was worried that I would prevent other people from working with me. 
I was also really afraid of over-promising and ultimately having a customer be unhappy that they invested with me.
Once you get over this hurdle and make your messaging clear about who you serve and how, you will be marching in the right direction.
2. Get Your Mindset on Point to Grow Your Online Business
Invest in Coaching
Back in my early days, I felt like I had to do everything alone because I was a solopreneur and I wanted to be totally independent. 
It didn't even occur to me to invest in a coach or a community of people like me, but one day I invested in my very first group coaching program.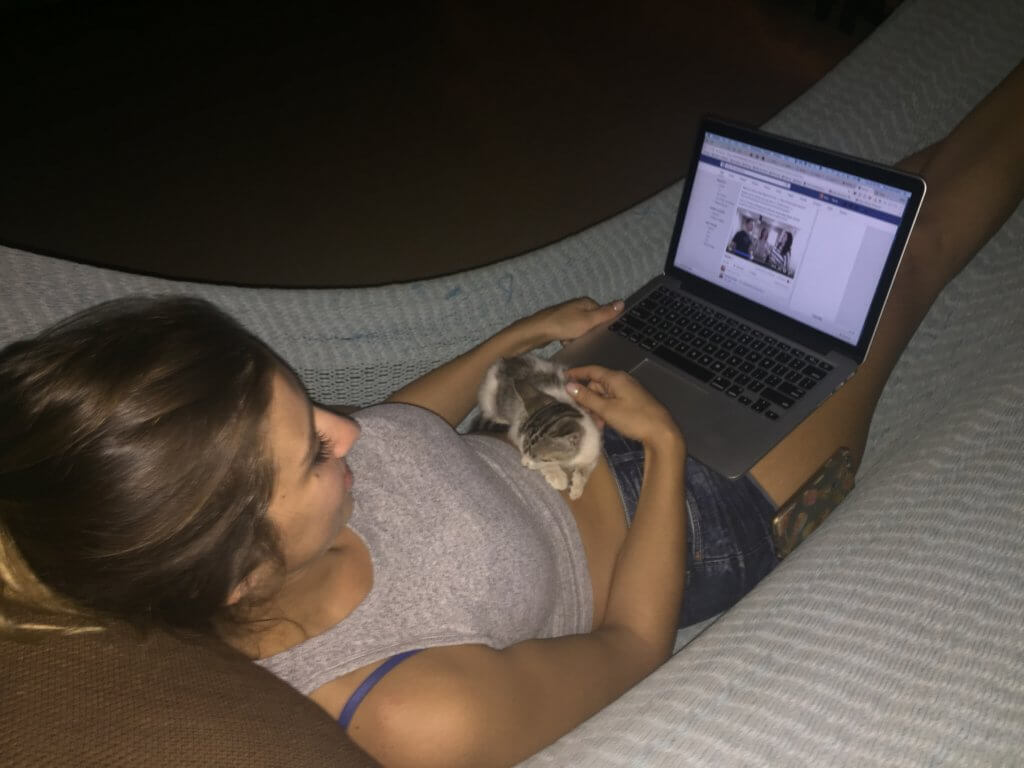 The group coaching program was $50 a month, which was kind of a big investment for me at that time. 
But since that happened, everything in my business changed. 
I got connected to 800 people who could relate to what I was going through and some of them even became customers of my business. 
Putting myself in a community helped me understand in my mind that I was not alone and that I had support when I needed it. 
See the Glass as Half Full
Another area of mindset where I see people getting tripped up is that they think, "Well, my market's too busy. It's too saturated. There's no room for me." 
I would encourage you to reframe that thinking and realize it's actually a great thing that your market's been validated.
If you have competition, it means there are customers in your market who are willing to pay for your services and products.
So keep going. 
Stop Worrying About What Other People Are Thinking Of You
I can go deep into the mindset roadblocks I see entrepreneurs struggle with, but I'll just share one more…
This particular mindset roadblock is one that I've struggled with for probably most of my life: caring too much about what other people think of me. 
Can you relate to that at all? 
I was so scared when I first stepped out as an entrepreneur, but the funny thing is, I was most scared of what my friends and my family were going to say…
It took a couple of years, but as soon as I really let go of their opinions that I was projecting they might have, the more comfortable I got with putting myself out there.
⭐️ Question for you: do you struggle with your own internal thoughts, mindset, and motivation? 
If so, leave me a note in the comments below saying "MORE MINDSET" and I might do a full blog post on this very topic. 
3. Figure Out the Math
Don't get scared. We're not talking about high school calculus…
We're talking about you knowing the numbers of your business.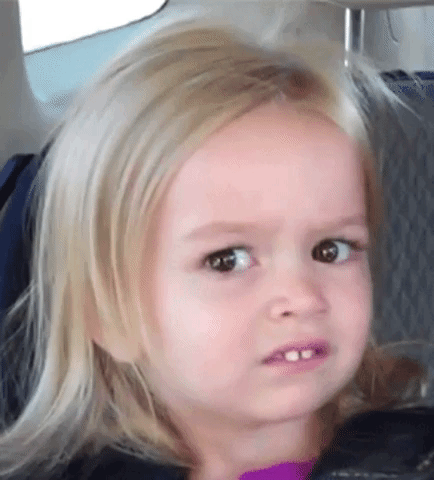 Understand Your Profit vs. Your Revenue
So the very basic number I ask my students to know is, how much do you need to make in your business to live? 
Look at your living costs, look at your expenses and understand, do you need to make $5,000 a month or are you okay with $3,000 as you're getting started with your business? 
Count backwards. Look at how much you need to live and set that goal as your first initial goal.
When you're getting started with your business, that is the time for you to become really clear on the difference between revenue vs. expenses vs. profit. 
This is one of my favorite topics to talk about because I see entrepreneurs often bragging about their big revenue goals that they hit, especially when they launch something live. 
But the truth is, we don't actually know how much money they're taking home after their expenses. 
I used to be kind of obsessed with revenue numbers too, but then I realized I was only taking home 20% of what I made. That didn't seem right to me. 
I then shifted my focus to not make more revenue but to actually cut down on my expenses so that I could take more home. 
So knowing the difference between your revenue and your profit is really key to actually understand the health of your business.
Know Your Industry Benchmarks
The last thing I'll say about math is actually knowing industry benchmarks. 
What you want to know is the typical averages that your industry is getting when it comes to conversions and sales. 
I don't want to get too technical here, but here is an example of what I mean in relation to landing page conversion…
If you were to create a landing page where someone lands on the page and you want them to opt in and make it to your thank you page, the industry average of people who opt in is about 20-30%.
If your landing page is not converting 20% of your visitors, that is a red flag for you to understand, "Okay, I'm not meeting the industry standard. I need to revisit and redo this." 
4. Money
Money is a big one.
How do you know if you're charging enough or not enough?
Here's what I recommend to someone who's getting started, especially if you've worked in a day job. 
My best recommendation is to look at your last salary and calculate what your hourly rate was. 
That's a good benchmark number to start with when you're looking at charging for your services or your coaching. 
When I got started, I was making about $25 an hour.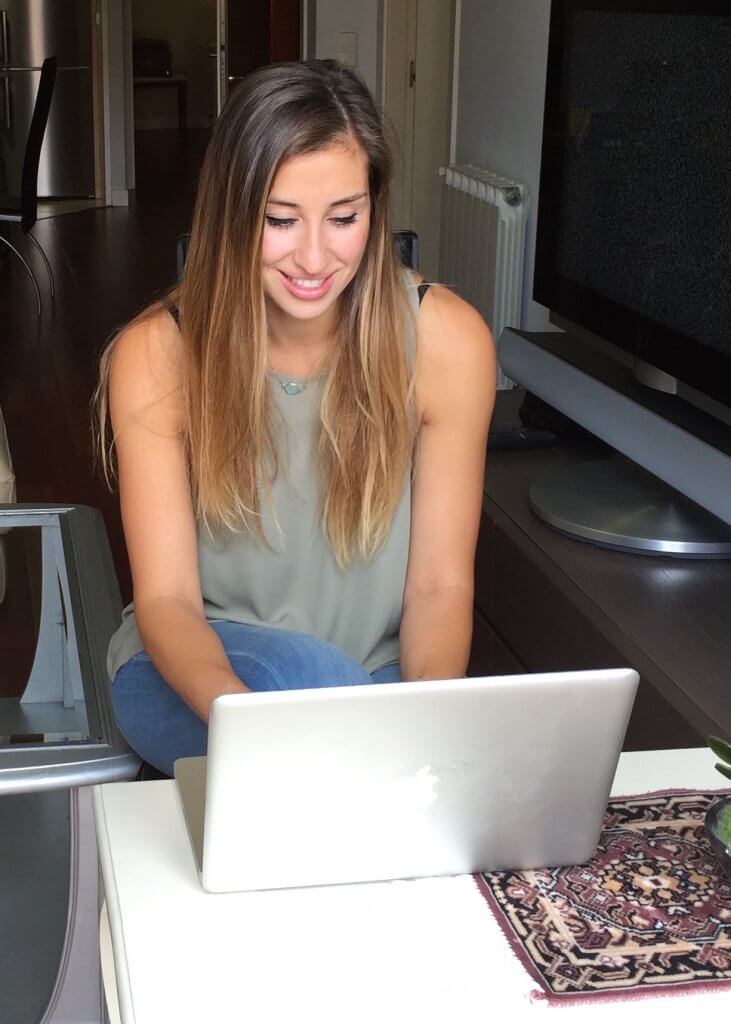 So when I'd calculate how much time I'd spend with each client, that's how I landed on my very first client package of $1,000 a month. 
Where I failed was I didn't continually raise my prices. 
I recommend you raise your prices every six months. 
Literally go to your calendar and put a reminder in it for you so that you can take that day to reassess where you're at with your business and if your experience warrants raising your prices. 
And my guess is, it will.
One last takeaway about money – and this is something I wish I did a long time ago – is the idea of incorporating an upsell. 
Maybe you have a customer join your world for $50, or maybe they buy something that's $1,000. 
What can you offer them after that service or that experience is done? 
For me, my customers came to me, they took my course and then they just disappeared into the abyss. 
I never offered them next level coaching. 
I never offered them a one-on-one call. 
But this is truly where the profits are, because once a customer enters your world and they like you and they like working with you, you're actually doing them a disservice by not giving them an opportunity to work with you even more.
You will likely have to do mindset work around money, so don't get discouraged if you feel nervous when thinking about money.
Stick with it, charge your worth, and you'll be on your way.
---
Sell more by doing less in my free Instagram workshop!
If you loved this blog post and want even more how-to tips on making sales through your Instagram account, join me for my FREE hands-on workshop.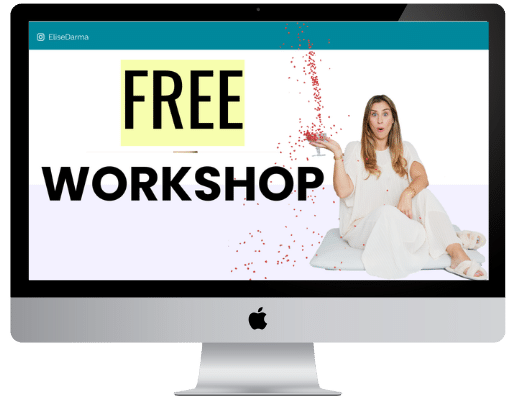 In this ~co-working~ style workshop, we'll check off:
What your best Instagram strategy is – even if you're new in business or are just starting to use Instagram for your business (PLUS, we'll give your profile and bio a total makeover)
What your current season of business is and which features you should focus on to get the most results for your efforts
How to navigate making reels for your business, especially if you feel silly pointing or dancing on camera (PLUS, we'll generate 80 content ideas for your next posts – yes, 80!)
Future-proofing your account for inevitable changes that are coming to Instagram (including an evergreen formula that'll never go out of style)
Join me at this FREE workshop now ⬇️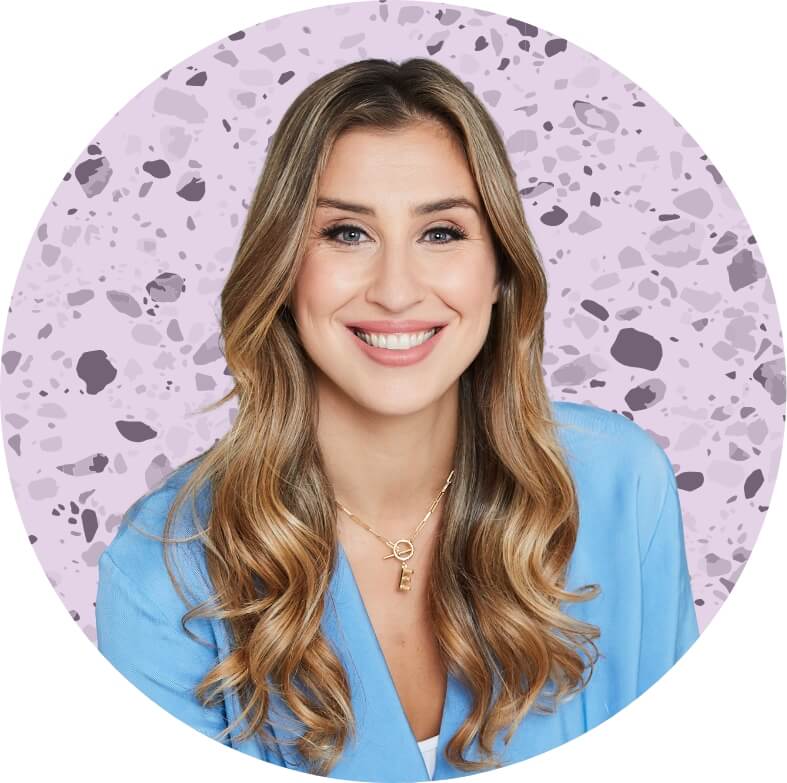 Hi, I'm Elise Darma!
I traded my 9-5 office cardigan for
that 7-figure entrepreneur life. But
I'm no overnight success. I've
experienced burnout, overwhelm
and ghosting Instagram for the
entire month of February 2019. I'm
probably the laziest Instagram
marketer you know, but if you want
to know how to sell more by doing
less – you're in the right place.
watch the free
Instagram Workshop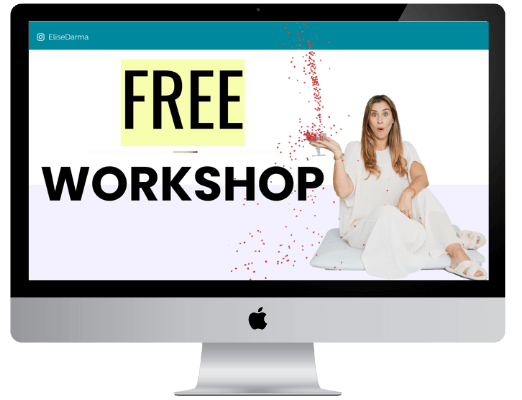 Get a weekly dose of what's
working in my business that you
can implement in yours.