How to Plan Content for Instagram
Share this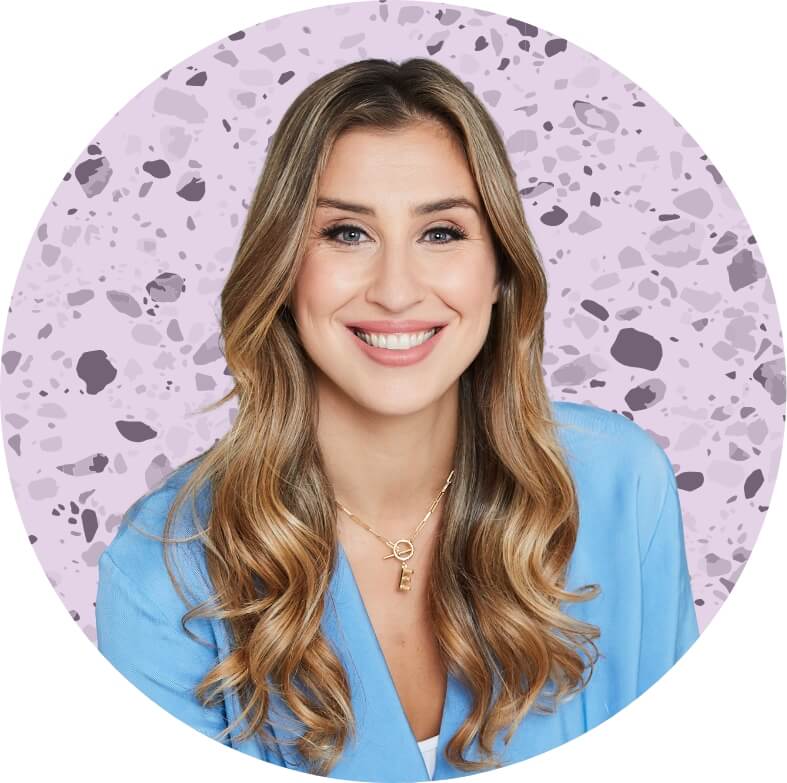 When it comes to how you plan content for Instagram, do you ever feel like a hamster on a never-ending content creation wheel? 🐹
Even though you know Instagram is the world's #1 social media platform, you might still be feeling overwhelmed, like you have to create and plan content for Instagram all day, every day.
In this post I'm sharing how to plan content for Instagram, including how I do it for both my personal account and my agency's client accounts.
PLUS I'll be revealing the one method you NEED to adopt in your business today so you can finally get off the frantic hamster wheel of Instagram content production.
How to Create Content for Your Ideal Customers
Let's start high level: Why are you putting out all of this content?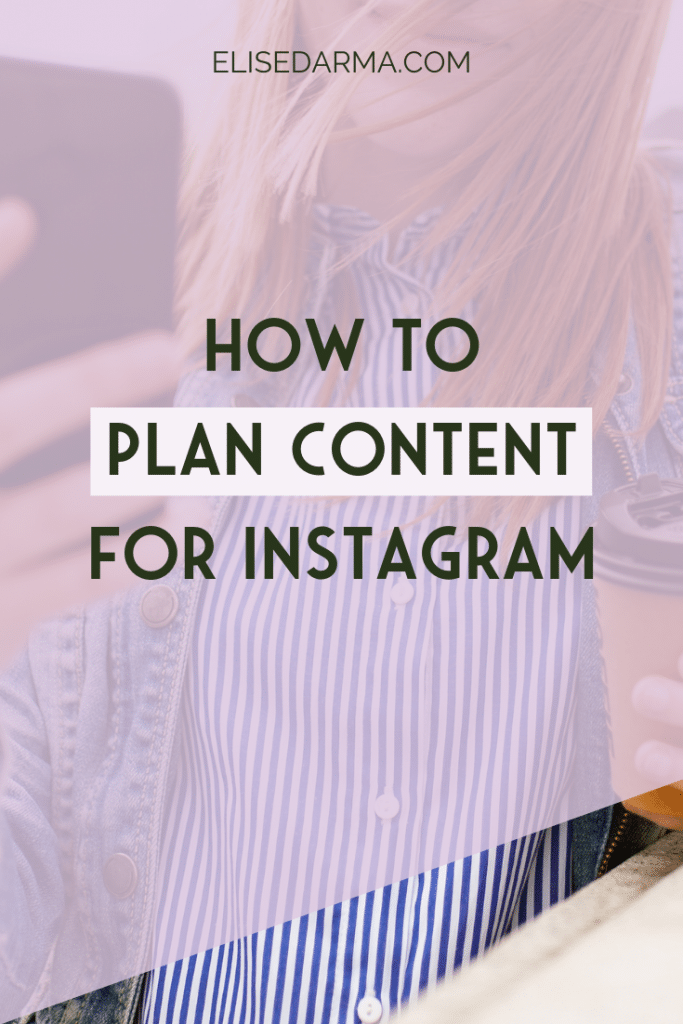 You're putting this content out there on your Instagram feed to connect with your audience, right?
You want them to get to know you, like you and then trust you.
So, how do you do that?
Like anything in business, it starts with giving value. ✨
I define value in three ways:
Inspiration. If you inspire a follower to take action or have a new thought, that is free value you're giving them.
Entertainment. Let's be honest: a lot of us scroll on Instagram to kill time. So if you make someone laugh or smile, that's value that you're giving them.
Education. If you're teaching your follower something new they didn't know before, that is free value.
Every piece of content you publish should in some way give value, whether it's inspiration, education, or entertainment.
Now, let's take things down the next level and get a bit granular…
How to Plan Your Instagram Feed
When you plan content for Instagram and what you are going to share in your feed, keep in mind how you intend to share value.
What I recommend is to choose between 2-5 themes you will share consistently in your feed.
What do I mean by themes? ⬇️
Well, a theme needs to resonate with you as a brand, whether you're a personal brand or have a brand outside of yourself, but more importantly, it needs to resonate with your target follower.
So me, for example, I'm a personal brand @EliseDarma. What I like to do is share certain themes about my life that reflect me, but more importantly, they resonate with you – the freelancer, the entrepreneur, the content creator – you're the person I'm really trying to connect with.
I've chosen certain themes I like to share in my feed, for example:

✔️My life as an entrepreneur
✔️My travels when I'm working remotely
✔️Thoughts that are keeping me motivated
✔️Other people or stories that are inspiring me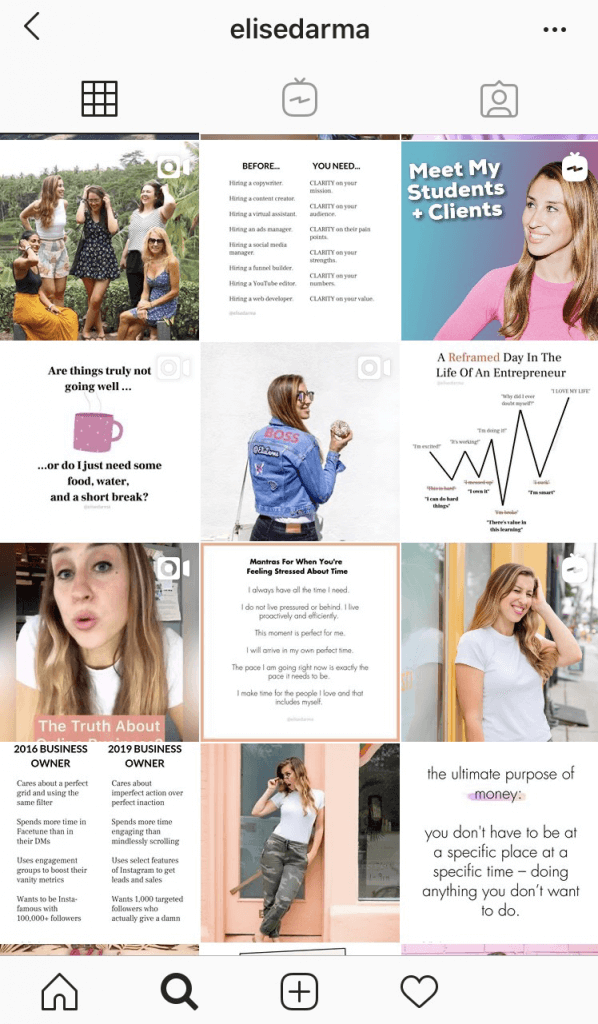 Your task in planning content for your Instagram feed is to choose 2-5 visual themes that reflect your brand and resonate with your target follower.

Why 2-5?
Well, if you choose two, it makes things pretty simple for you, right? You post one theme one day and then you switch to the next theme the next day and you just keep going back and forth. What you're going to end up with is a checkerboard pattern in your feed. ⬇️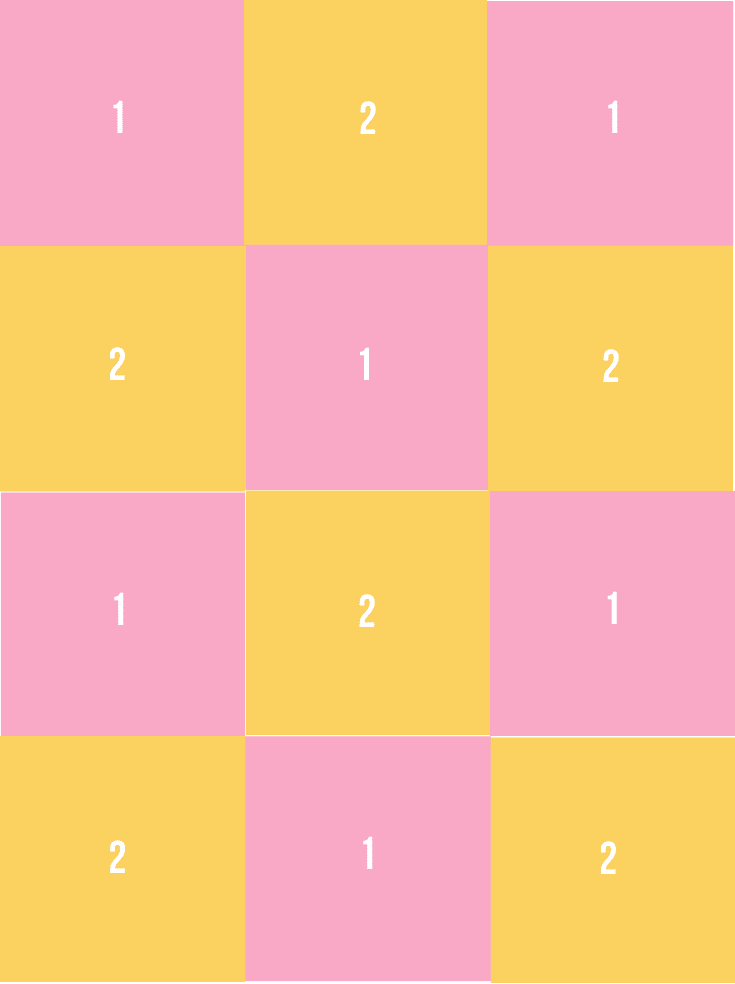 If you choose five rotating themes, what's going to happen is no two themes are ever going to be right next to each other or on top of each other in the feed. Lots of variety, no redundancy. ⬇️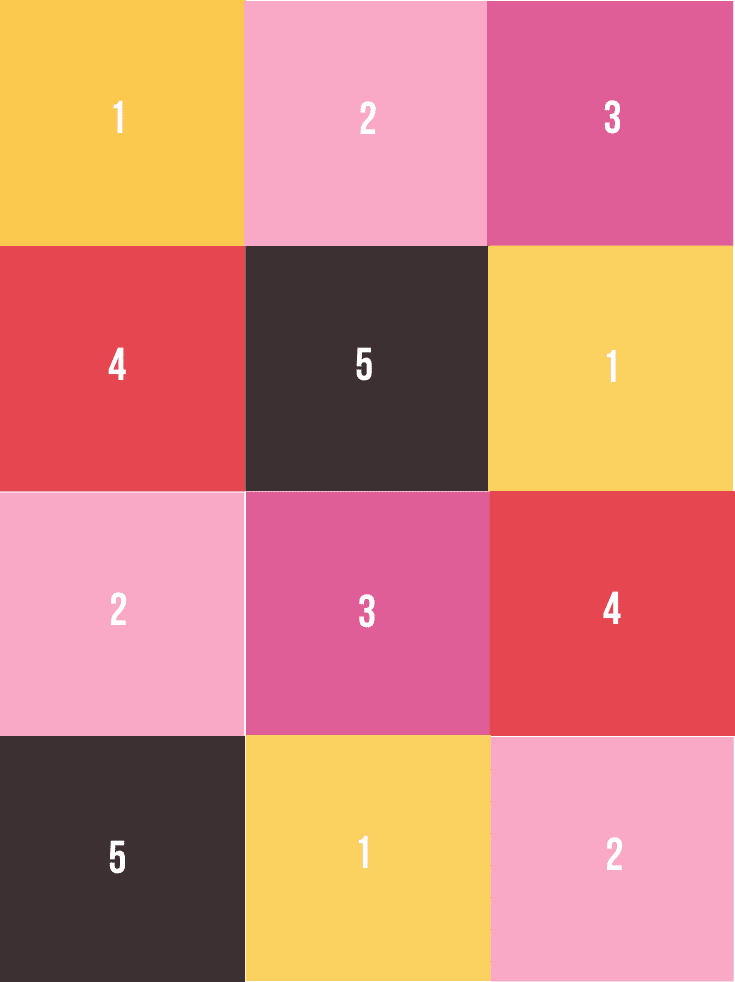 Instagram Theme Ideas
Here are a few examples of themes for your Instagram to give you a few ideas:
1. Common questions your customers or followers ask you
Typically you see this as a quote card, or a post that is mainly text.
Maybe the visual will just be a common question you get, and then in the caption you answer the question.
Now, where do you get questions from?
You can sift through your inbox because surely some people have asked you questions there
Industry-related Facebook groups. Search these groups and you're going to see what questions people are asking.
Reddit; look for subreddits, which are themed forums around your topics. Go ahead and see what people are asking in these forums.
Compile all the questions you're finding, then you can go ahead and create quote cards with those questions to answer in your caption.
2. You
Share yourself as the leader or the founder of your brand. This is especially great if you're a personal brand.
You might notice that a lot of online entrepreneurs are showing up more in their feed on Instagram. That's because at the end of the day, we all do business with you, the person behind the account. People buy from people.
Creating content around yourself could be as simple as getting a tripod and taking a selfie, or hiring a photographer to meet you at your home office and do a photo shoot. This way you'll have a whole bank of professional images of yourself that you can pull from at any time.
Here's an example of a post where I shared a behind-the-scenes of my business life ⤵️
3. Tips
Sharing tips from your industry is where you're giving free education or free value.
You have the option of pulling an image like a stock image which is copyright-free, or you can create a quote card that literally just says what the tip is. The point here is to give free education that's short and snappy so people feel compelled to save your posts or even share it in their own Instagram Stories.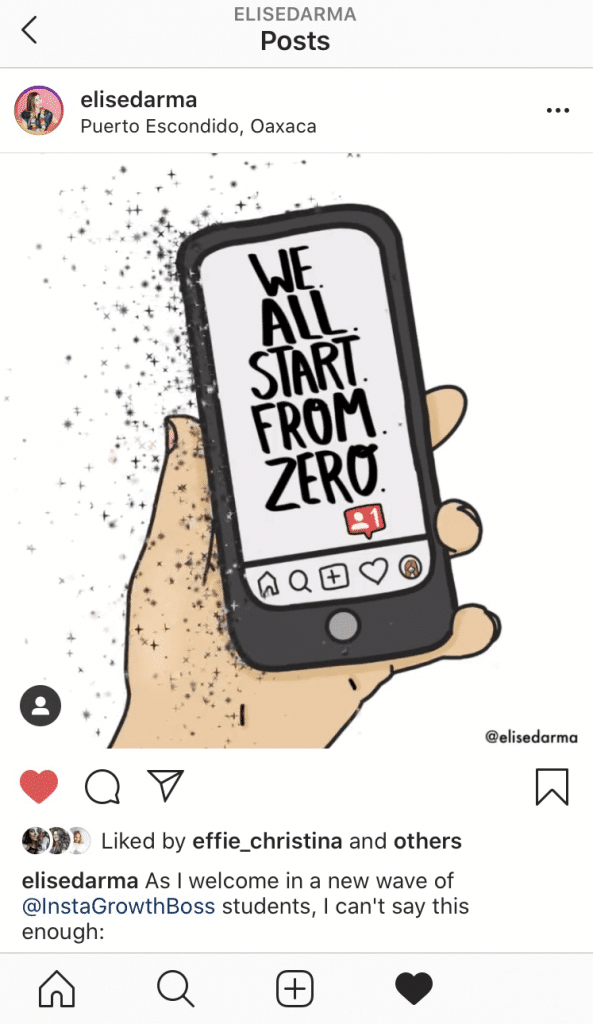 4. Memes or funny videos
This obviously falls under the entertainment value category.
A great place to check out what's trending is your Explore page. You can save a post to your camera roll and repost it as curated content to your feed. Don't forget to give credit to the original poster in the caption!
5. Testimonials or client stories
Don't underestimate the value of sharing a client story, client testimonial or the transformation you helped someone achieve through your business.
This is a really great way to drive home the value that you know how to get people results.
Now I know what you're thinking: We don't get these testimonials or stories every single day.
If you only have a handful, that's totally fine. Whenever this theme comes up again in your planning, you can swap that in for a quote of your own or something you're feeling that's inspiring you.
The point of this theme is to inspire your follower, either through your own thought, your own quote, or your own client's story and testimonial.
Where to source Instagram content from
Here are my go-to resources when I plan content for Instagram:
Canva is my favorite online design tool where I like to create quote cards for free.
Copyright-free stock photos. Those are really great for when you just want a simple visual to really illustrate your caption. A great site to find copyright-free stock photos is Pixabay.
Photos of yourself. I'm a big fan of working with a photographer maybe once every six months to do a nice brand photoshoot.
After collecting your images, you're going to want to create a bank or a library where you can store all of these images. You can use your Google drive, a Dropbox folder, or if you're a Later user like me, you can use Later's media bank as a place to store all of your files.
How to batch content creation
This brings me to the method that you need to adopt today in your business to save time. ⏰
The secret sauce is: batching.
Now, I'm not talking about making a batch of cookies, I'm talking about batch work.
Batching is when you take a certain project or a certain workflow and you divide it up into chunks of time so that you're only doing one thing at one time instead of jumping around from task to task.
To give you an example, when most people post on Instagram, they'll:
find the image they want to use,
write the caption,
find their hashtags,
post it on Instagram,
respond to comments.
That is jumping from task to task, and that is not efficient. 🙅
When you batch your Instagram, you're not jumping from one task to another. You're doing one task over and over again.
What I'm suggesting is to not do the same process every single day when you plan content for Instagram and post, but instead set aside an hour, maybe on a Monday or Tuesday, where you go through that whole process in one fell swoop.
Here is what one hour of batching looks like:
✔ find all your content for your week
✔ write all your captions
✔ find your hashtags
What I recommend next is dropping in your images into a scheduling tool like Later.
This way from your desktop, you can drop in the images you want to post for the upcoming week, write your captions in one go, find your hashtags, set it, forget it, and that's it.
You're going to save so much time by batching this activity versus posting every day on Instagram where you would be starting from scratch every time you open up your app.
❗️Hot tip: I always have a note for content ideas in the note app on my phone. Anytime a caption idea hits me, what I like to do is either go into that note app and send myself a voice note so that Apple will transcribe it or I'll just quickly type it out.
Sometimes you get ideas for content that just hits you in the moment. You don't want to lose them, so either send yourself a voice note or quickly write it down in your note app so that it's available for you the next time you sit down to batch schedule your content.
---
So there you have it – batching is how I get off of that annoying hamster wheel of content creation. I do it once in my week, all in one go, set it and forget it for the rest of the week.
🤔 Question, what type of content do you like on Instagram? Educational, inspiration of entertaining? Let me know in the comments down below!
---
Want HUNDREDS of Content Prompts for Your Business?
This is for the entrepreneur who's ready to do fewer things, better…
Imagine dramatically reducing the time you're spending on social media, but seeing a 2x or even 5x return on your effort…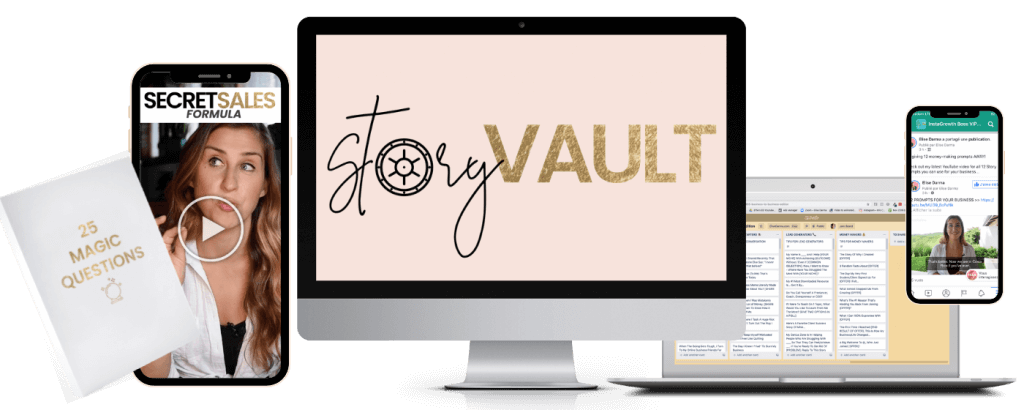 Story Vault is a curated collection of 800 strategic Instagram Story prompts covering the four seasons of business growth:
Get visible in your market… so you go from being invisible and unknown to "OMG I love watching your Stories!"
​Boost your engagement… so you never get a "crickets only" response to your Stories again
​Get qualified, ready-to-buy leads so you can build up your email list or book out your call calendar
​Lock in chart-topping sales to your programs, products and offers (so you can STOP aimlessly posting on social media and actually see a return from it!)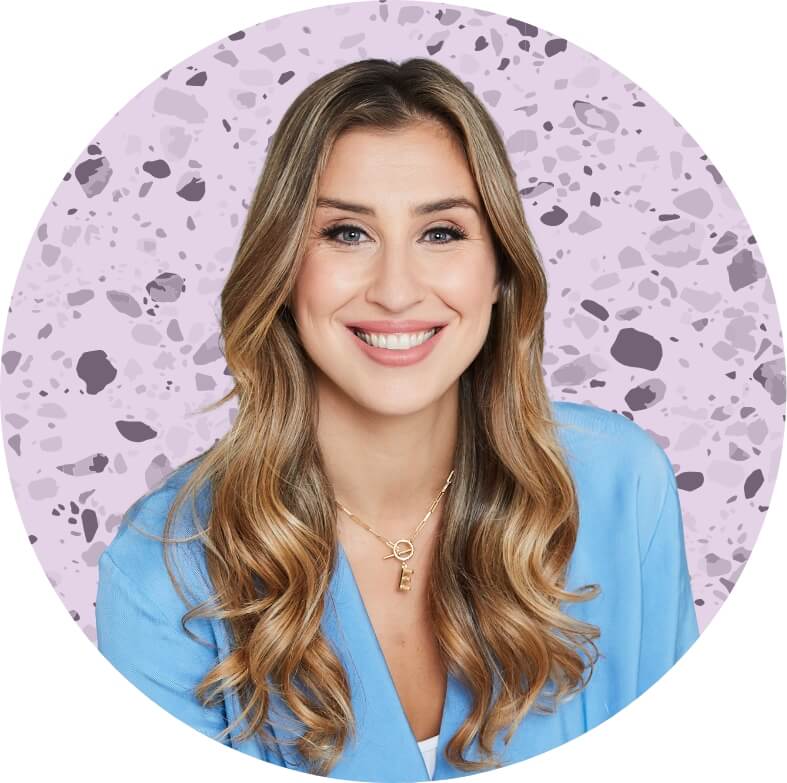 Hi, I'm Elise Darma!
I traded my 9-5 office cardigan for
that 7-figure entrepreneur life. But
I'm no overnight success. I've
experienced burnout, overwhelm
and ghosting Instagram for the
entire month of February 2019. I'm
probably the laziest Instagram
marketer you know, but if you want
to know how to sell more by doing
less – you're in the right place.
watch the free
Instagram Workshop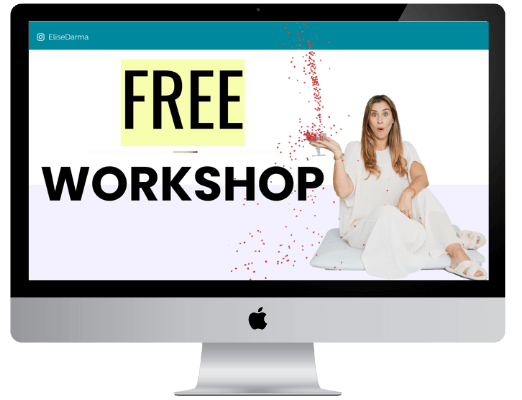 Get a weekly dose of what's
working in my business that you
can implement in yours.