How to get 1,000 Instagram followers – fast
Share this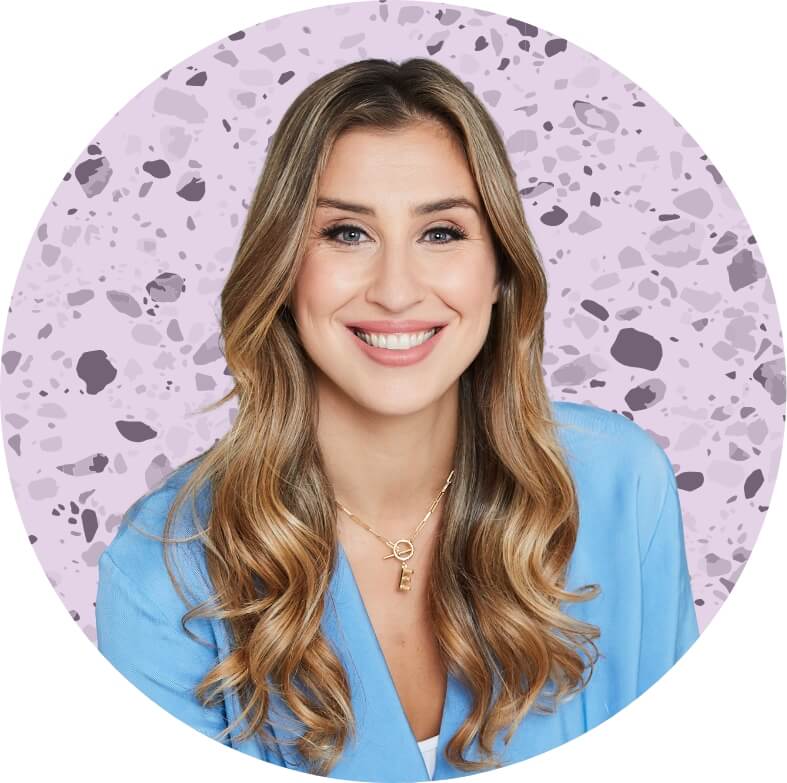 I know the feeling. You've just locked down your new Instagram handle (woohoo!).
Maybe it's for your blog, business or your very first Instagram account. 
But now you're looking at a blank profile. 
With 0 followers.
Where do you begin?
In my last post on how I reached almost 50,000 followers in less than a year WITHOUT being featured in media or leveraging an existing audience, I mentioned that when I started to take my personal account's growth seriously, I had already amassed about 3,000 followers from my years of being on Instagram and experimenting with random methods. 
But I totally get what it's like to start a brand new account from scratch – and make it grow. 
I've done it before with client accounts (@myRealPage started at 0 and is now at well over 20,000 followers), and my own brand account is about to hit 10k (click here if you dare… tropical vibes await you).
So let's start from the bottom, shall we?
Here's what I'd recommend for anyone who's building up an Instagram account from scratch.
1. WHO IS YOUR *WHO*?
Okay, so you've created an account for a reason, right? You want to attract a certain type of someone to your feed… to lead them to your brand, business or blog. 
So who is this person?
Are they male or female?
How old are they?
What kind of things do they like?
What type of accounts do they already follow?
Which posts do they already engage with?
Take the time to answer these questions… and then give them exactly that! Decide from this point out that each caption you write and each post you put out there is for them and them only.
Brainstorm what might motivate them to leave the Instagram app and click on your URL to sign up for your services or buy your product.
Whatever the end goal is… ensure that each post speaks directly to your target audience and motivates them in some way – whether it's to be inspired, tag their friends, visit your site, or even just to keep following you.
2. GET YOUR BIO ON POINT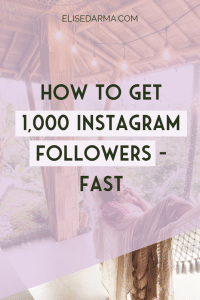 A lot of people skip over this step. They don't put too much thought into their bio after they've secured their handle. BUT – I'd argue that the bio is one of the most important aspects of your profile. 
Your bio needs to achieve a few things:
the "Name" field needs to include the keywords you want to be found for, even if that's just your brand name
in less than 150 characters, it needs to clearly state WHY a potential new follower should follow your account (what can they expect by following your account?)
it needs a clear call-to-action as to WHY someone should click on your URL
and it needs a URL 😜
The URL is important so that you're funneling your followers from Instagram to your business, blog or shop. 
Without a well-written bio, your account might as well just be for fun… OR, if you're playing the long-game, to build up a community of engaged followers to one day share sponsored or promoted posts to.
3. RESEARCH HASHTAGS RELATED TO YOUR TARGET PEEPS.
For one Instagram post, you can include 30 hashtags either in the caption or a comment.
My recommendation? Use all 30. Just don't put them all in your caption. 
When it comes to finding and choosing 30 hashtags, you'll need to buckle down for an hour or so and do some research. 
Since you've chosen a specific angle for your account and know who your "who" is, now you've gotta get inside the head of your target audience. 
Which hashtags are they using? What topics are they interested in? Which hashtags are they trying to trend in? 
A good place to start is by typing in your main topic or niche into Instagram's search. For this exercise, I prefer to open up Instagram.com on my desktop browser and start typing in my keywords into the search bar. 
Let's say your niche angle is sunrises and brunch. So, start typing in those keywords.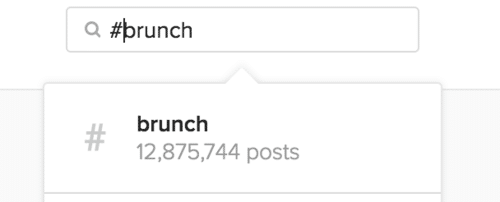 Now, take a look at those numbers. 34 million posts tagged with #sunrise and almost 13 million tagged with #brunch.
With a brand new account where Instagram has zero data on your account's engagement "health" (since you have non-existent engagement), the chances of you trending in the top nine posts is, well, zero.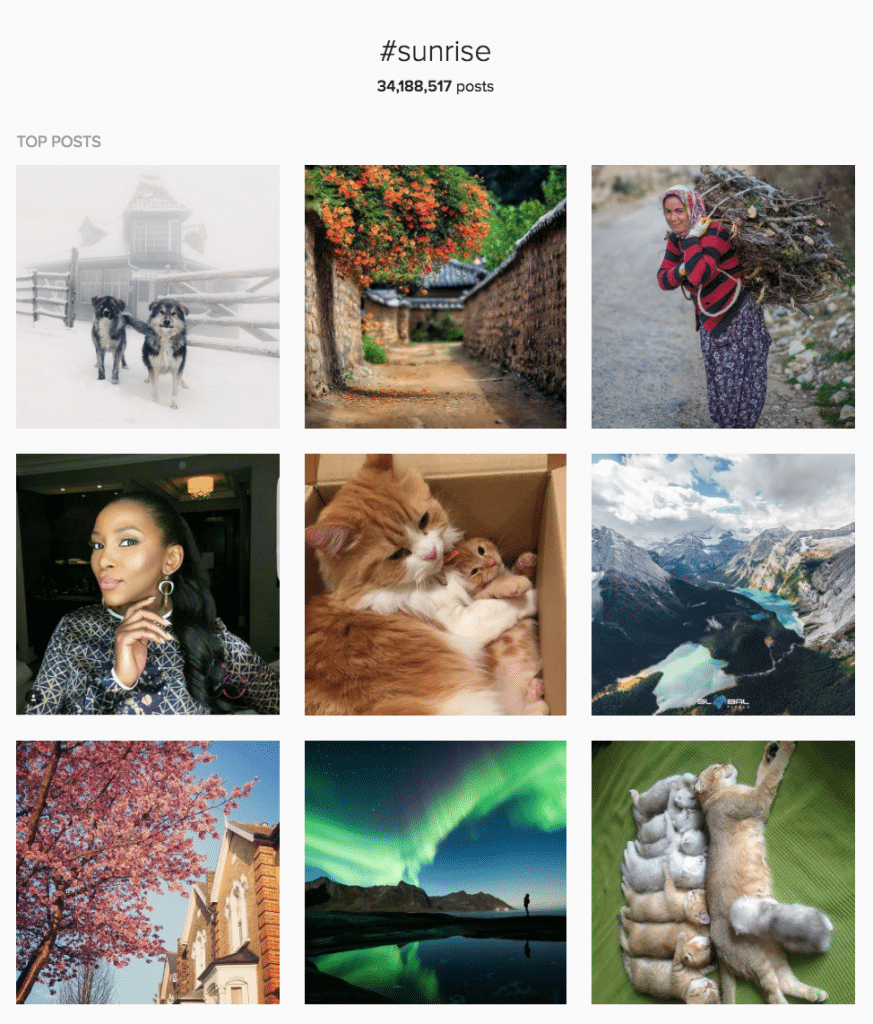 So what does a brand new account do? 
Choose hashtags that you can reasonably trend in. 
A good rule of thumb when you're starting out is to choose hashtags that have up to 50,000 posts.
You have an even better chance at trending with hashtags that have around 10,000 posts so if you can find those ones that relate to your niche – awesome!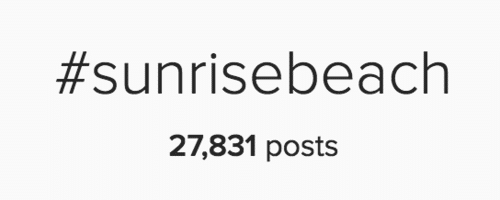 How do you find these more specific hashtags? Just keep scrolling down through those search results that Instagram spits out for you! No fancy tool or platform needed. 
4. BUILD UP A CONTENT BANK
After all this research, I'll bet that you're itching to get posting.
Good! Channel that energy cuz I recommend posting 12-15 posts *before* you really start promoting your new account. 
Why? When you start attracting your ideal target followers… you want to give 'em a good idea of what to expect by following you. 
Your bio AND your feed sells them. These two elements together tell them what to expect by following you. 
So, start compiling your content. This could come from a variety of sources, like:
your own photography or videography
text graphics created in Canva
posts saved from other accounts and re-grammed with credit given to the original account
I recommend saving all your images into a Dropbox or Google Drive folder. Both platforms have corresponding apps so that you quickly and easily access the images from your phone.
5. TEAM UP WITH OTHERS
Yes, Instagram growth can be long and lonely.
In my experience, what made me really stick to my commitment to grow was teaming up with others – for accountability, support, and feedback. 
You can team up with others in the form of an engagement group, or in solidarity – for the shared cause. 
P.S. Don't forget to screenshot your account or record the first day you start to grow it… it's cool to track the milestones that you hit and to see how long it takes you to to reach 1,000 followers!
---
Free, hands-on workshop – you and me. Meet ya there?
If you loved this blog post and want even more how-to tips on making sales through your Instagram account, join me for my FREE hands-on workshop.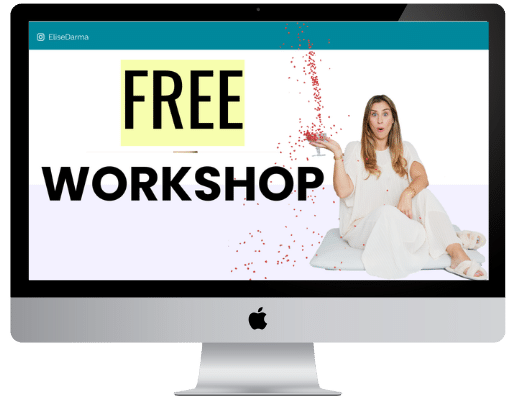 In this ~co-working~ style workshop, we'll check off:
What your best Instagram strategy is – even if you're new in business or are just starting to use Instagram for your business (PLUS, we'll give your profile and bio a total makeover)
What your current season of business is and which features you should focus on to get the most results for your efforts
How to navigate making reels for your business, especially if you feel silly pointing or dancing on camera (PLUS, we'll generate 80 content ideas for your next posts – yes, 80!)
Future-proofing your account for inevitable changes that are coming to Instagram (including an evergreen formula that'll never go out of style)
Join me at this FREE workshop now ⬇️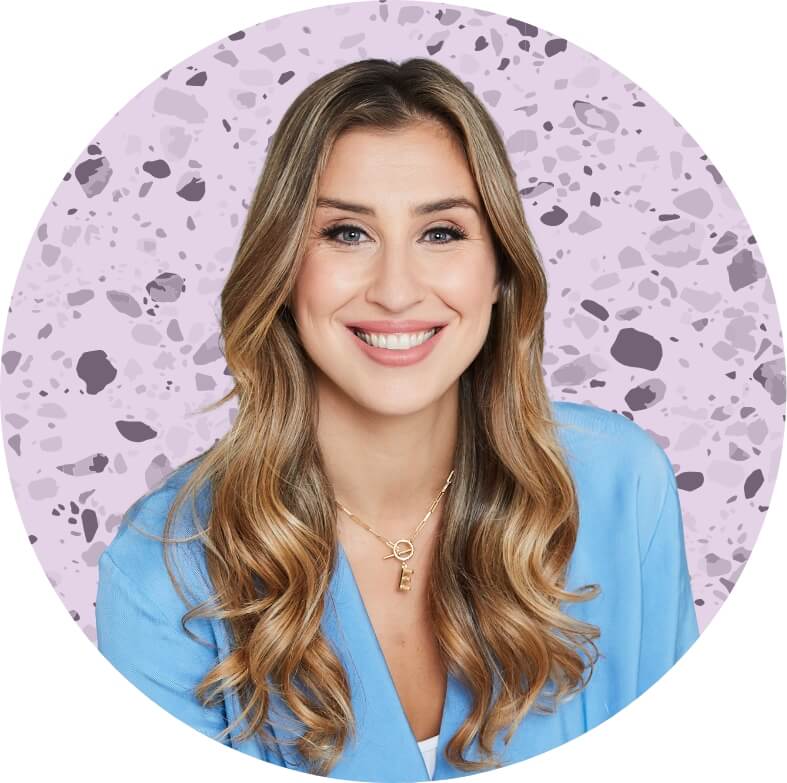 Hi, I'm Elise Darma!
I traded my 9-5 office cardigan for
that 7-figure entrepreneur life. But
I'm no overnight success. I've
experienced burnout, overwhelm
and ghosting Instagram for the
entire month of February 2019. I'm
probably the laziest Instagram
marketer you know, but if you want
to know how to sell more by doing
less – you're in the right place.
watch the free
Instagram Workshop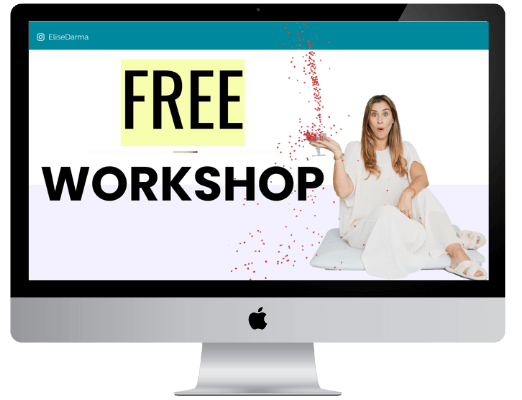 Get a weekly dose of what's
working in my business that you
can implement in yours.