How to Monetize Instagram Reels
Share this
Hey, savvy business owner, are you looking to add some extra cha-ching to your bank balance? Then Instagram Reels is your golden ticket.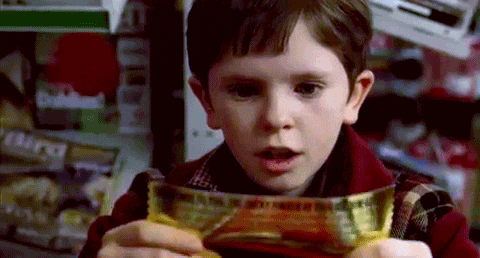 You can supercharge your
15-second videos into a money-making machine
with only a few taps. And the best part?
You don't need to point at things.
You don't need to learn the latest dance routine.
You don't need to follow any of the trends.
Sound like your kinda jam?
Let's dive into how you can monetize Instagram Reels, grow your biz, and add a few more streams of income to your bank balance.
Instagram Reels Play Bonus
Instagram Reels Play bonus
is the easiest way to make money from your content. All you need to do is
post
. That's it.
You'll earn money based on the number of plays a Reel gets,
and every month, you receive a payout. How much money can you earn with the Instagram Reels Play bonus? Well, it depends. Instagram personalizes the maximum amount you can earn for each creator. Let's look at some real-life examples:
Kitty Parker averages 20-30k views per month, earns between $200-300 per month, and has a maximum payout of $1,200.
Gabe Wells earns $3,000 from Play Bonus and has a maximum payout of $8,500.
Incredible, right? …There's only one small catch. Not everyone is eligible.
Le sigh.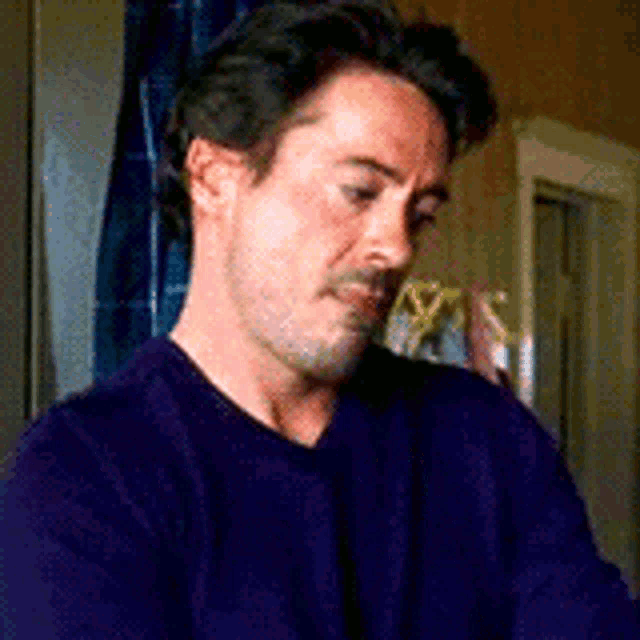 Instagram Reels Play is currently exclusive to U.S. creators who have:
Everyone else? You'll have to sit tight and wait for Instagram to roll out the program globally. The good news is once it's available in your country,
it's another passive revenue stream for your business.
And you know what they say, "millionaires have seven streams of income."
Brand Partnerships
Sponsored content is the bread and butter for most creators on Instagram. At its core, you're selling "ad space" on your profile. Instead of Nike buying an expensive billboard placement to promote its latest sneakers, the brand will partner with an influencer. Why?
Influencer marketing gets better results.
Humans naturally trust the recommendations of our close friends, family, and the people we follow online. The one type of content bringing in the big bucks on Instagram?
Reels
.
The algorithm prefers it
, which means the brand gets more exposure, and your sponsored content performs better than an average feed post. If you have an account with 13,000 Instagram followers, you can earn as much as
$300 per sponsored Reel
. The more followers and engagement you have? The more you can charge!
PSA: You don't need to brand yourself as an "influencer" to make money from brand partnerships.
If you're a personal brand, you can still work with companies offering products or services that complement your niche and don't compete. For example, let's say you're a digital nomad coach. You teach 9-to-5ers how to start a freedom-based business and ditch their desks. You can pitch brand partnerships for:
Laptops and accessories
eSims
Co-working spaces
Digital nomad health insurance
Invoicing software
Basically, anything that you use to run your location-independent biz!
Affiliate Marketing
Want to avoid chasing brands for partnerships? You can make a passive income from
Instagram Reels with affiliate marketing.
But before we get into it, you need to know something.
Affiliate marketing is simple, but it requires work. 💪
Unless you have a massive audience who will buy anything you mention
*cough* Kylie Jenner *cough*
,
you will need a strategy.
You also need to be realistic. You might not make sales immediately. If you're starting in business, it will take time to attract the right people, warm up your audience, and ask for the sale. But if you go in with a game plan and not a
get-rich-quick
mindset, it can evolve into a lucrative income stream.
Trust me, I'm speaking from experience.
Over the years,
I've made thousands of dollars from affiliate sales
. Those paychecks have steadily increased as I've grown my audience. I promote my affiliate partnerships on my website, Instagram, Youtube, and email newsletters – basically anywhere my audience connects with me.
You can do the same with Reels.
Let's say you're an affiliate for Booking.com. You could create a Reel (or even a series) around your favorite mountain cabins. Add a
call-to-action in the caption
to tap the link in your bio and direct users to your special affiliate link. For this strategy, I recommend hosting a
links page on your website.
This way, you can keep your link-in-bio simple and host multiple links on a single landing page. Alternatively, you can also use the link sticker in Stories to promote your affiliate link at any time –
just be aware that Instagram does not love when you drive people off the platform, so use links in Stories sparingly.
Tag Your Products in Reels
Calling all e-commerce biz owners!
You can tag your products on Reels and make those sweet, sweet dollar bills. Picture this. You're creating:
A lookbook
A gift guide
A range of new products
You enable
Instagram Checkout
, upload your Reel, tag your products, and BOOM! Your followers can tap and buy your items without leaving the app. What if you don't have your own products to sell,
but you're an affiliate
? You can still make money from Reels with the
Shopping from Creators
feature. It allows you to tag products from partner brands in Reels and cash in on your influence.
Instagram Subscriptions
In 2022, Instagram announced its latest revenue stream for creators –
subscriptions.
Think of it as
Instagram's version of Patreon.
Your subscribers can unlock exclusive content like Stories, Lives, Group Chats, Posts, and Reels for a small monthly fee.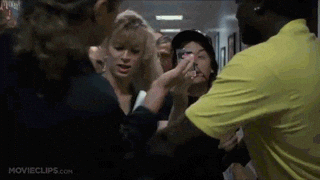 It's an excellent monetization opportunity because it allows you to:
Create a consistent monthly income from Instagram.
Monetize your audience WITHOUT brand deals or a ready-to-buy product or service.
The only catch? It's available to creators on an invite-only basis, and you need to meet the following criteria:
A professional account with 100k followers
18 years old
Live in the United States
Meet the Community Standards
Comply with Instagram's Partner Monetization Policies and Content Monetization Policies
Monetize Your Close Friends
Don't want to wait until Subscriptions roll out to your country AND you hit 100k followers?
No problemo, my friend
. I have a solution that'll let you reap the benefits without jumping through any hoops. Allow me to introduce you to the
Close Friends feature on Instagram.
It lets you curate a list of followers and share exclusive Stories with this group.
I've seen creators like Gabi DeMartino use the feature as a
premium subscription service
. Fans sign up and can see unreleased or early access sneak peeks to her upcoming YouTube videos or music. It's a perfect way to create content FOMO and make some cash on the side.
So how does it work?
Major influencers like Gabi DeMartino use an invite-only platform called SoClose to set up the subscription service. …Not the best option for business owners.
💡The solution?
A bit more of a manual approach. You can set up a subscription inside
Teachable
(or your course platform of choice) and use that as your payment gateway. When someone signs up, you or your VA manually add the person to your Close Friends list.
Some content ideas for your Close Friends list:
Exclusive mini-trainings on Stories
Deep dives into how you run your business
Sneak peeks for upcoming collections
Crowdsourcing feedback for your next product launch from your biggest fans
Promote Your Products or Services
Sponsored posts, subscriptions, Close Friends, Play Bonus… These are all excellent ways to make money from Instagram Reels, but my numero uno?
Your products or services.
Remember, Instagram could shut down its Play Bonus program tomorrow. That $3,000 monthly paycheck you're getting from Reels? It vanishes into thin air. 😥 You're left with nothing. No service package. No two-weeks notice. Nada. Zilch. ❌ But when you're using Reels to promote your products or services,
your income isn't based on a single monetization feature
. You're still creating brand awareness and
can redirect followers to your website and make sales.
Struggling with the conversion part?
I've got you.
---
How to Convert Your Reels Viewers Into Customers
If you're reading this, chances are you're a busy biz owner wondering how to use Instagram to grow your business. You may already have products and services, or you're about to dip your toe into online sales and have no idea where to begin. That's where I come into the picture.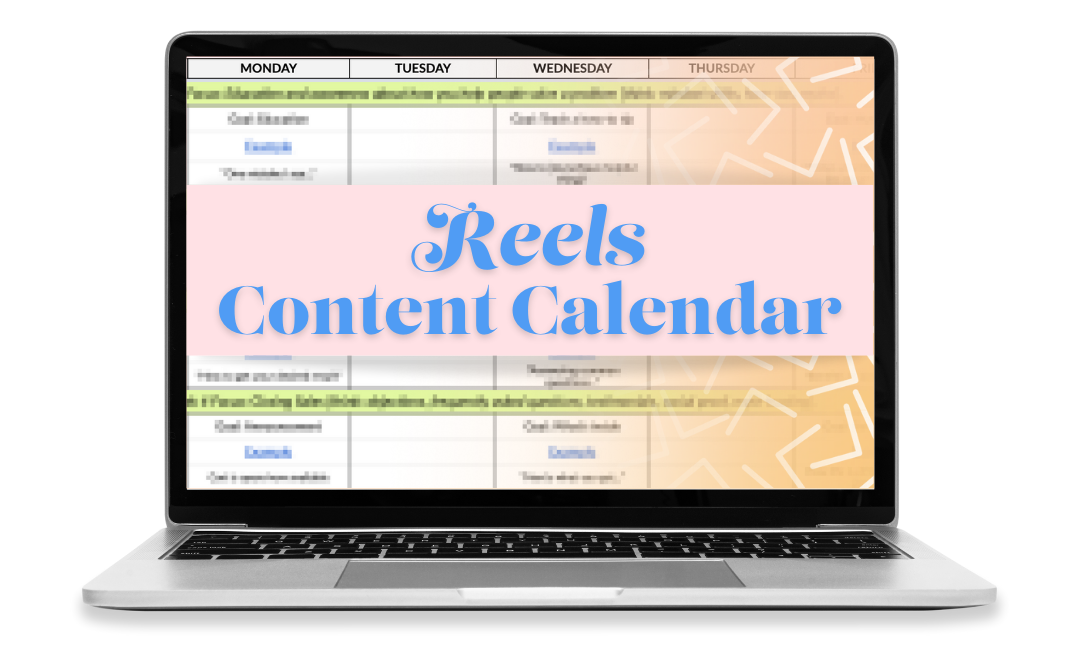 Through my free Reels workshops and Vault trainings, I teach everything you need to know about promoting your business on the 'gram.
Need more video ideas? I've got 30 days of free strategic Reels ideas that'll actually grow your biz.
Writer's block? Copy and paste one of my 300 done-for-you caption templates.
Still trying to figure out what to post to drive sales, growth, and engagement? I'll walk you through how to make $5k in sales with less than 1,000 followers.
Ready to start making money on Instagram? Take the first step and download the free Reels calendar now.
Hi, I'm Elise Darma!
I traded my 9-5 office cardigan for
that 7-figure entrepreneur life. But
I'm no overnight success. I've
experienced burnout, overwhelm
and ghosting Instagram for the
entire month of February 2019. I'm
probably the laziest Instagram
marketer you know, but if you want
to know how to sell more by doing
less – you're in the right place.
watch the free
Instagram Workshop
Get a weekly dose of what's
working in my business that you
can implement in yours.