Instagram Link Sticker: How to Use It To Maximize Sales to Your Business
Share this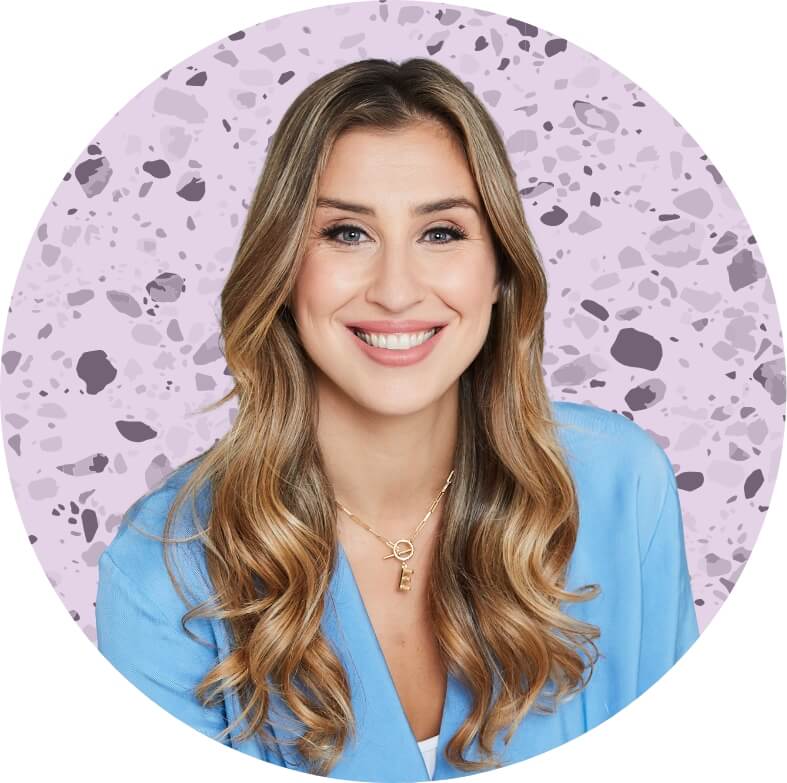 Watching other business owners use Link Stickers in their Stories like pros and wondering how to leverage it in your own business? Adding links to your Stories but not seeing a bump in traffic? The truth is, the Instagram Link Sticker feature can be great for your bottom line, but ONLY IF you know how to properly incorporate it into your Instagram strategy. So in this guide, I'll show you exactly how to use this feature to maximize sales in your business. I'll also share my favorite hacks for customizing it to match your brand and using it to boost your website traffic and grow your business.
What is the Instagram Link Sticker and Who Can Use It?
Ever since rolling out the "Swipe Up" feature, Instagram created a social media pandemonium. With no way to add links to content (besides your link in bio), creators and business owners finally had a better way to get their audience off of the app and onto their websites. …but there was a catch. Only users with 10K followers or verified accounts could add links to their Stories. And the rest of us? We were left saying things like:
"Check the link in my bio!"
"Sign up at the link in bio!"
"Tap the link in my bio!"
All the while trying every Instagram hack in the book to get to 10K as fast as possible.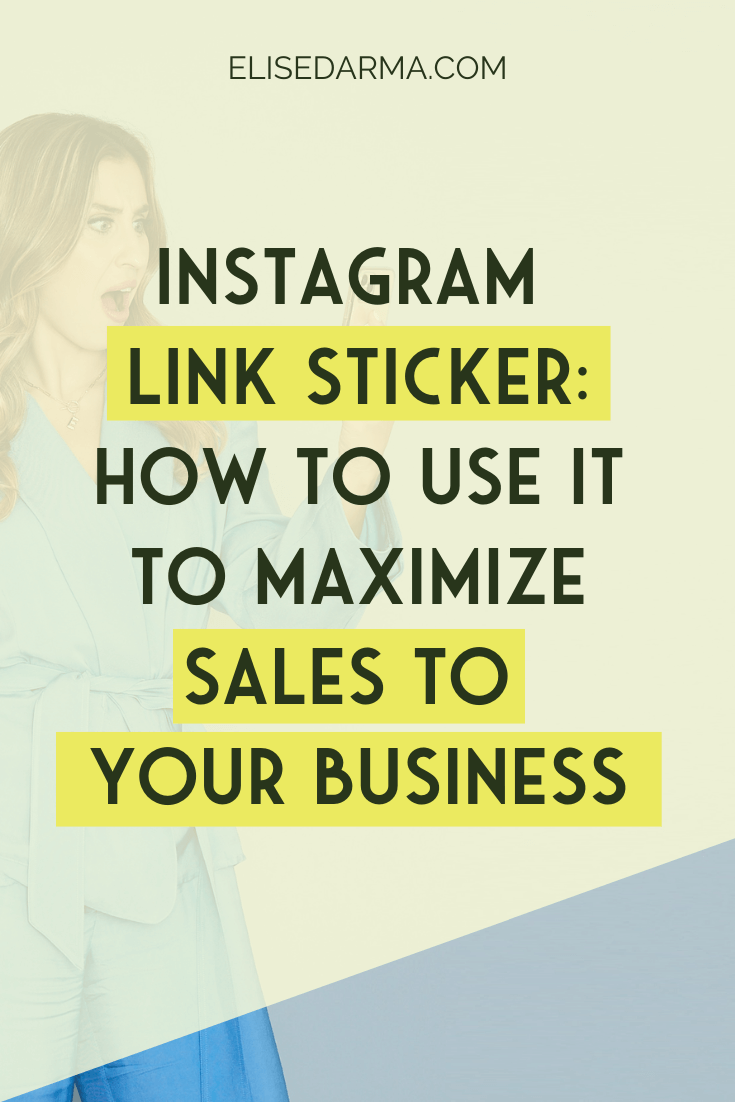 Thankfully, that's a thing of the past. During the summer of 2021, Instagram rolled out the Link Sticker. It works exactly like Swipe Up, but BETTER. Add the sticker to your Stories, and your followers can easily tap the link and get redirected to any website you want. The new feature is more visible (you can put it anywhere on the screen) and it shows users the destination domain, adding an extra layer of trust and transparency. But the best part? The Instagram Link Sticker is available to EVERYONE. In the iconic words of Oprah: "You get a [link]! And you get a [link]! Everybody gets a [link]!"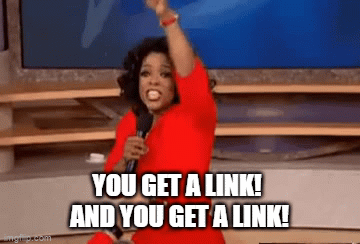 How to Add Links to Your Instagram Stories
Ready for a boost in referral traffic from Instagram? Here's how to add the Link Sticker to your Stories:
Step 1: Create a Story
Upload a picture or video as usual.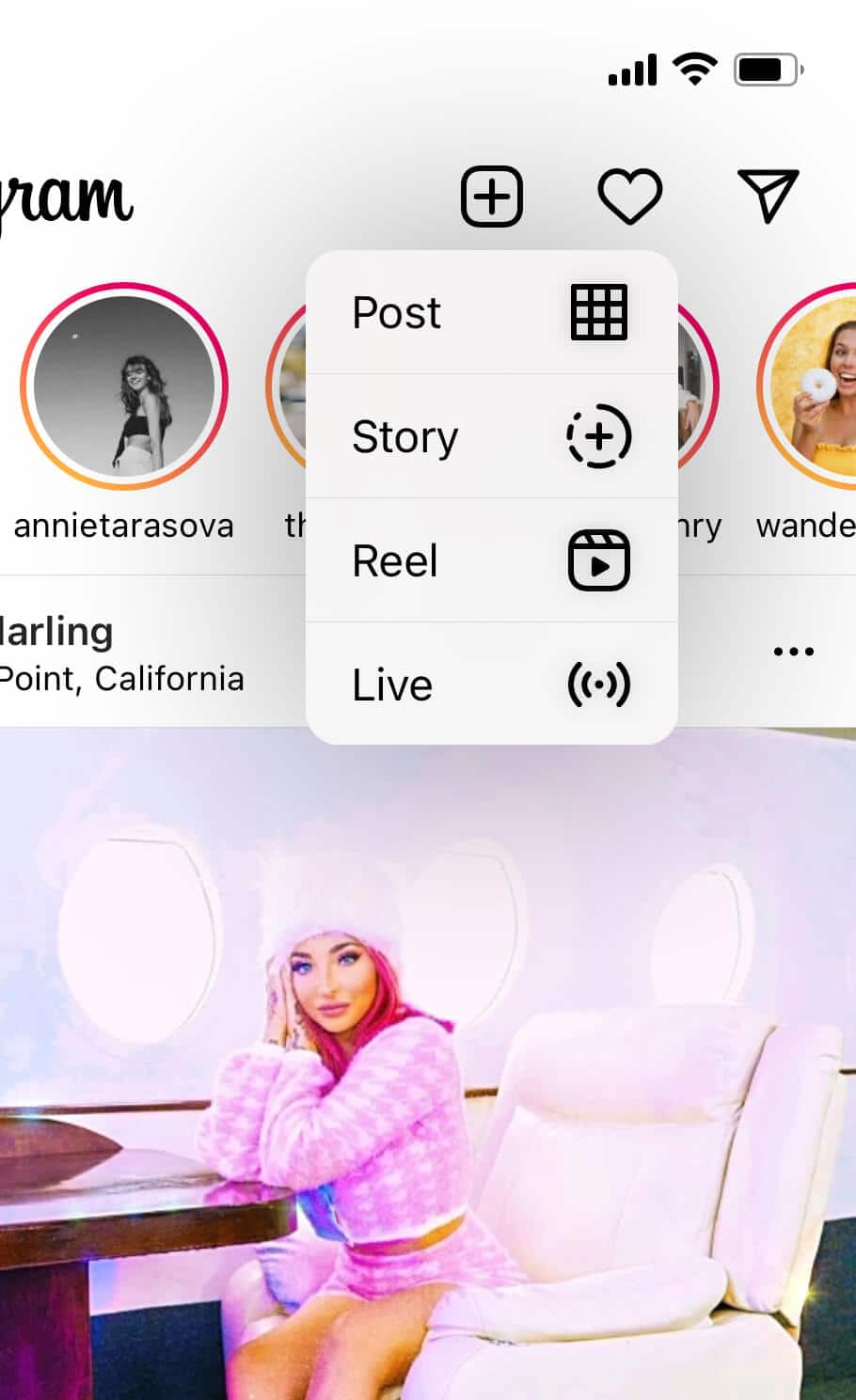 Step 2: Select The Sticker Tool
Tap the smiley face icon at the top of the Stories page.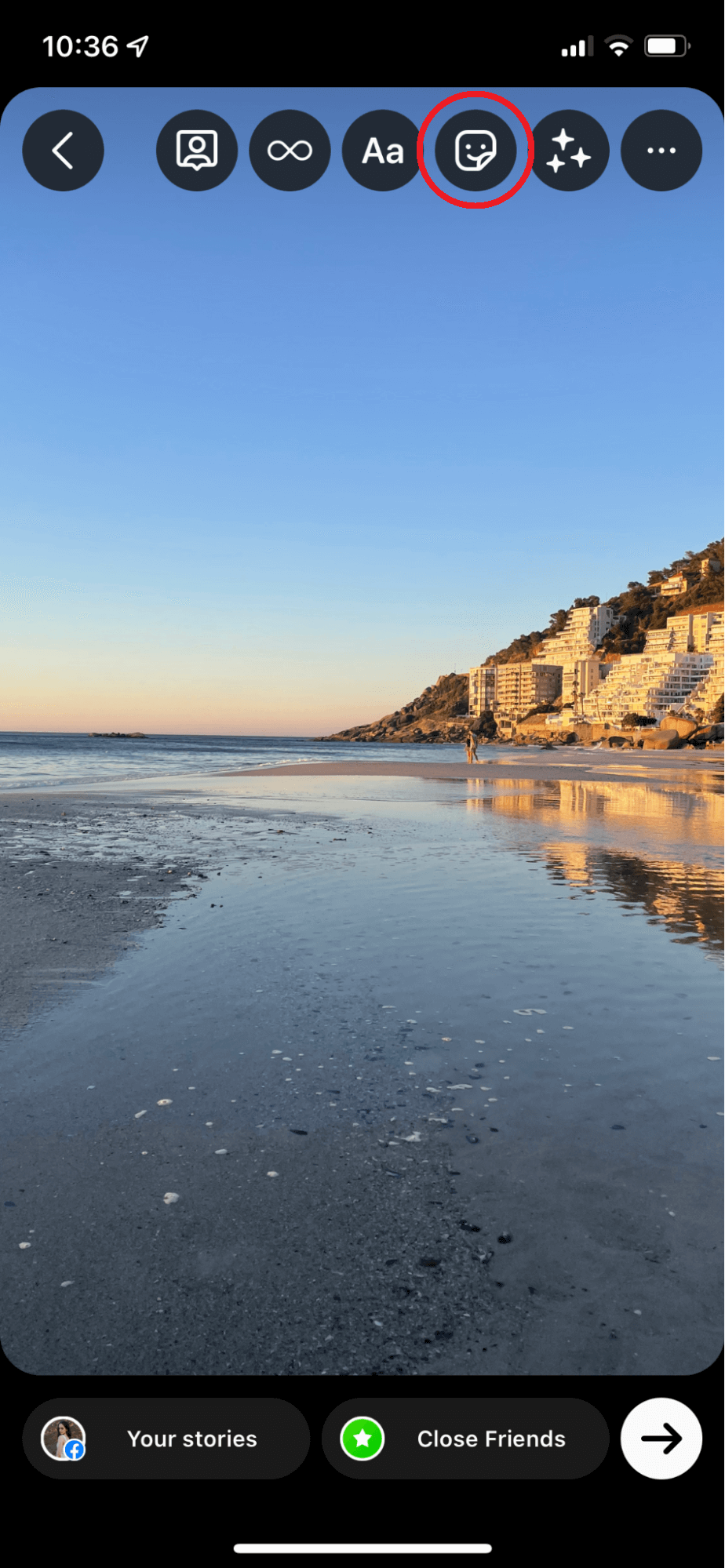 Step 3: Select the Link Sticker
Scroll down or use the search bar to find a sticker that says "Link." Tap on it and add your destination URL, e.g. www.elisedarma.com Tap on "See Preview" to double-check your URL works and goes to the correct landing page. When you're happy, tap on "Done."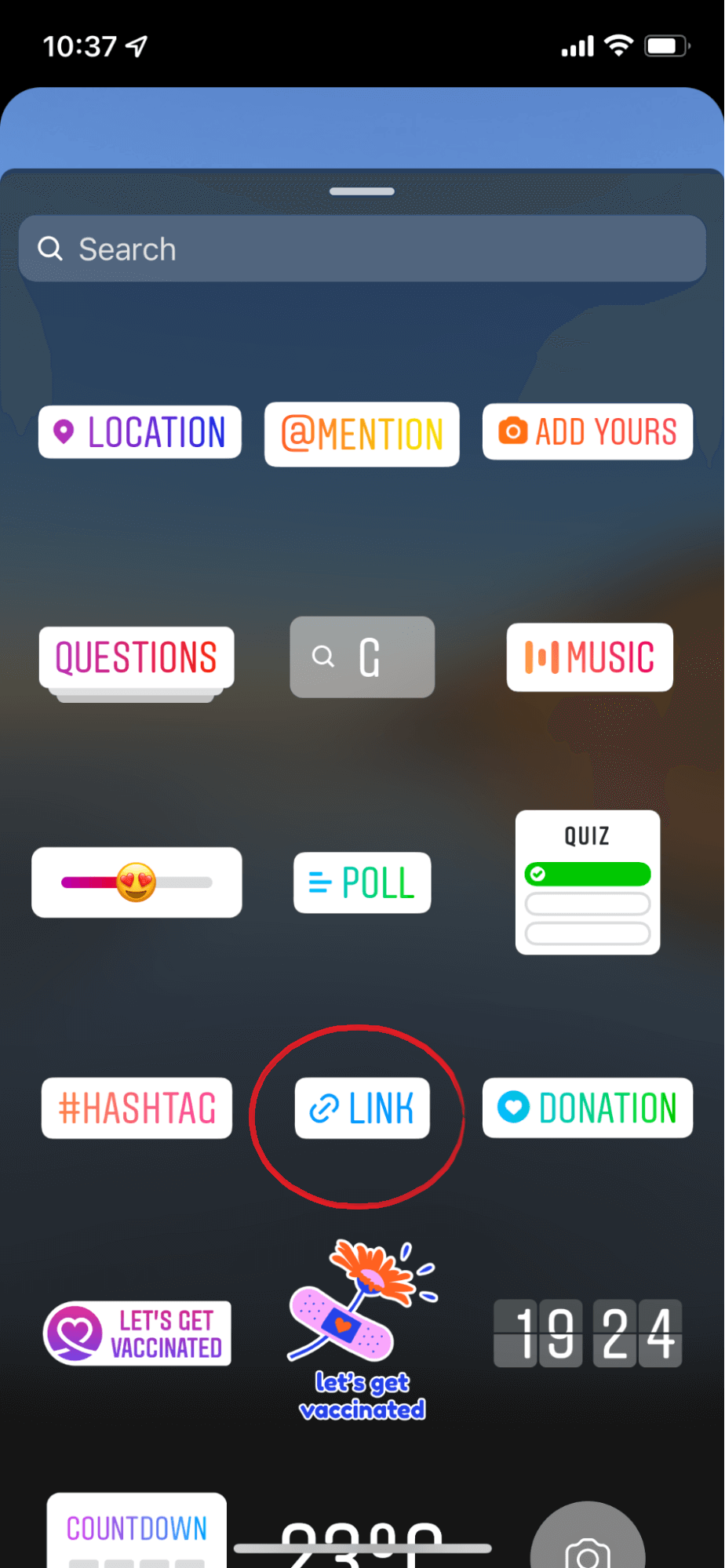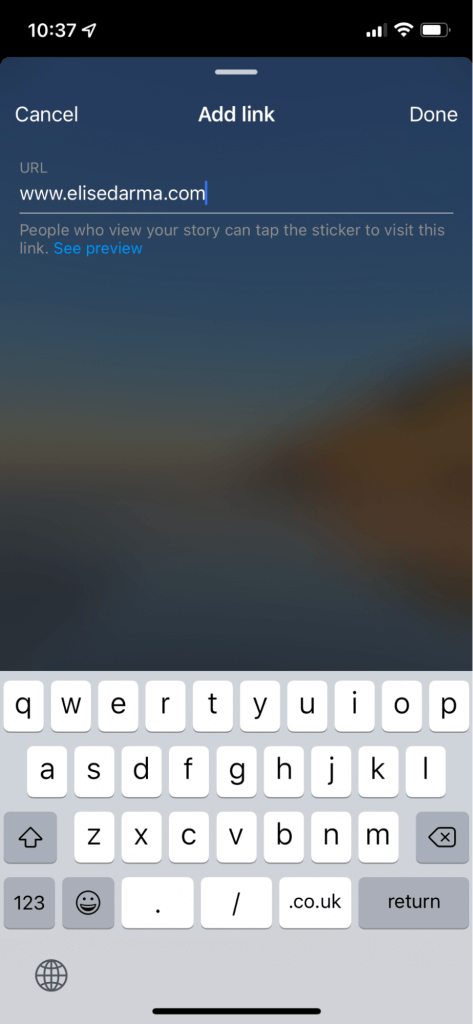 Step 4: Create Your Link Sticker
You can place the sticker anywhere on your Story. Increase or decrease the size by placing two fingers on the sticker and moving your fingers inwards or outwards. Tap on the sticker to toggle between three different color options. Once you're done, share your Story as normal.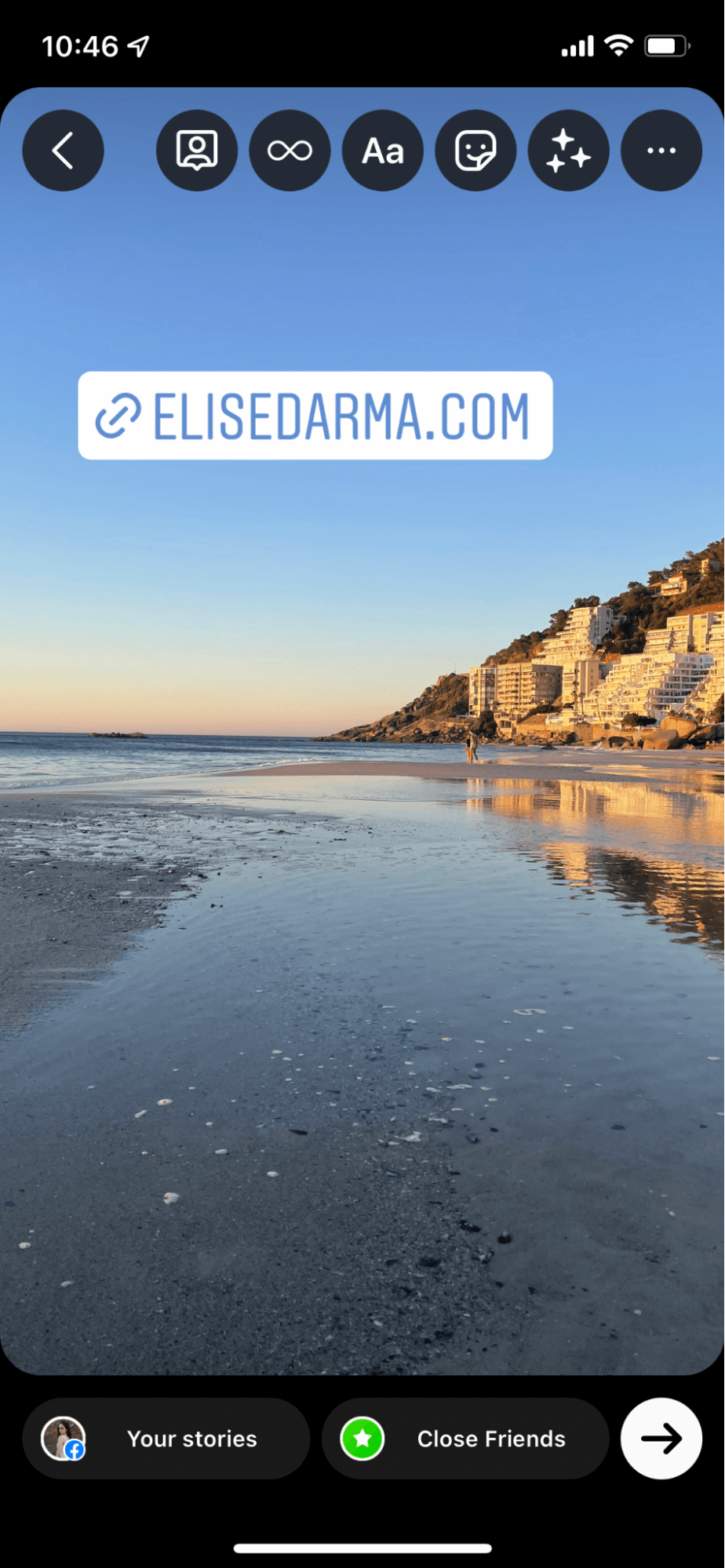 How to Customize Your Instagram Link Sticker
Is the look and feel of the Link Sticker ruining your aesthetic vibe? Good news, everyone! You can use two hacks to keep your links on brand and your Stories looking on point. Here's how:
Hack #1
Add your link sticker as normal.
Use the text overlay feature to write a new call-to-action like "Tap to Shop."
Change the font and color to your preference.
Drag it over your link sticker.
Publish your Story.
Despite the link sticker being covered by the text overlay, it will still work when someone taps on it.
Hack #2
Okay, this one is more time-intensive, but it's worth it if keeping your Stories on-brand fills your cup.
Go to Canva and create a new Instagram post template.
Use the text tool to write a call-to-action, e.g. "Sign up for Story Vault."
Change the default font to your brand font.
Add a rectangle shape to your design.
Change the default colors to your brand colors.
Drag the rectangle over the font to create a button (make sure the text is in front of the shape).
Export the design with a transparent background.
Send the design to your phone and add it to your Story.
Add your link sticker and drag your custom CTA button over it.
And voilà! You've created a custom Instagram call-to-action button for your Stories. Rather watch an over-the-shoulder tutorial? Check out this video:
How to Drive More Traffic & Sales From Your Instagram Stories
Here's the thing… While it's great everyone finally has access to one of the most coveted Instagram features, it doesn't guarantee your success. Popping a link to your latest service or product offering isn't going to magically close sales. It's only an additional tool in your toolkit, and you still need to combine it with a solid strategy to see results. So below, I'll break down some Instagram Link Sticker strategies to help you get the most out of the tool and strengthen your overall Instagram strategy.
Use Storytelling with a Strong Call-to-Action
If you've been following me for a while, you will know that storytelling is a fundamental part of my brand and what I teach inside my programs. I believe in it so much I created Story Vault. A done-for-you Instagram strategy with an entire year's worth of Instagram Story prompts and ideas mapped out to the four key seasons of business growth. But no matter your goal with your Story (lead gen, sales, visibility, or engagement), the key ingredient is a strong call-to-action. When it comes to using features like the Link Sticker on Instagram, the same rules apply. You need to weave in a story and add a CTA before you drop the link. Give someone a reason to tap on the link sticker. What's in it for them? Remember, you're here to serve your community. It's not about you, but how you can help your audience. Need some ideas? Check this video out:
Ready to Make Money From Instagram in Your Sleep?
Know you need to be showing up in your Instagram Stories, but not sure what to post that will actually make a difference in your business?

Story Vault is my answer to your question, What should I post today? It's time to stop wondering how others are locking in clients, leads, and sales from social media. 💰 Imagine dramatically reducing the time you're spending on social media, but seeing a 2x or even 5x return on your effort…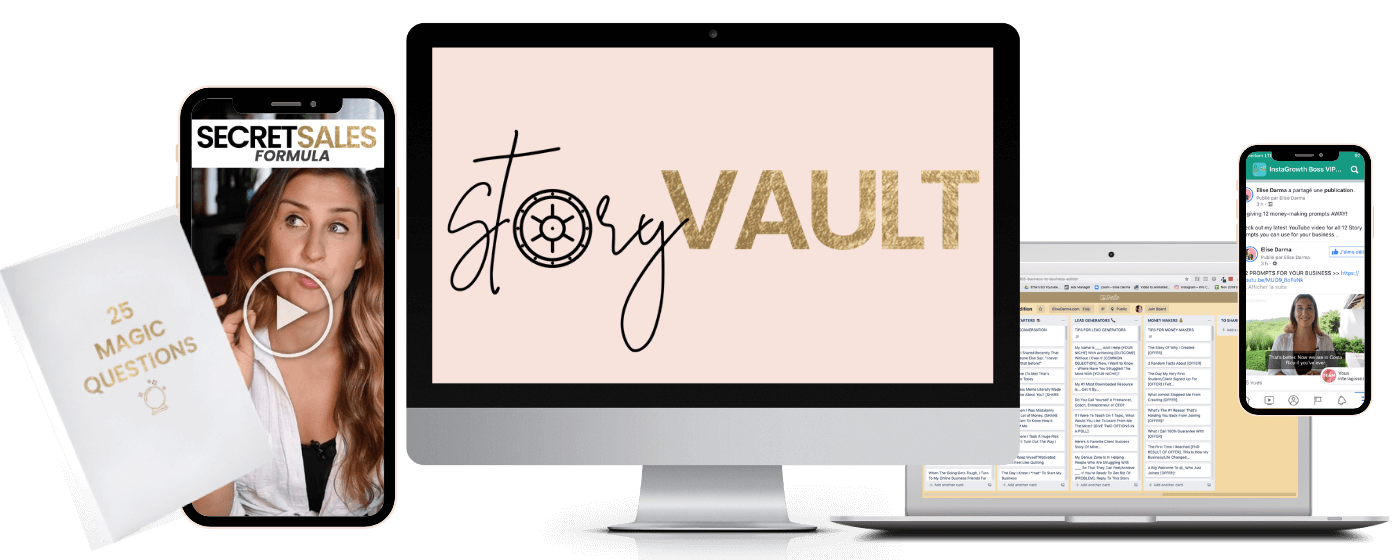 Story Vault is a curated collection of 800 strategic Instagram Story prompts covering the four seasons of business growth:
Get visible in your market… so you go from being invisible and unknown to "OMG I love watching your Stories!"
​Boost your engagement… so you never get a "crickets only" response to your Stories again
​Get qualified, ready-to-buy leads so you can build up your email list or book out your call calendar
​Lock in chart-topping sales to your programs, products, and offers (so you can STOP aimlessly posting on social media and actually see a return from it!)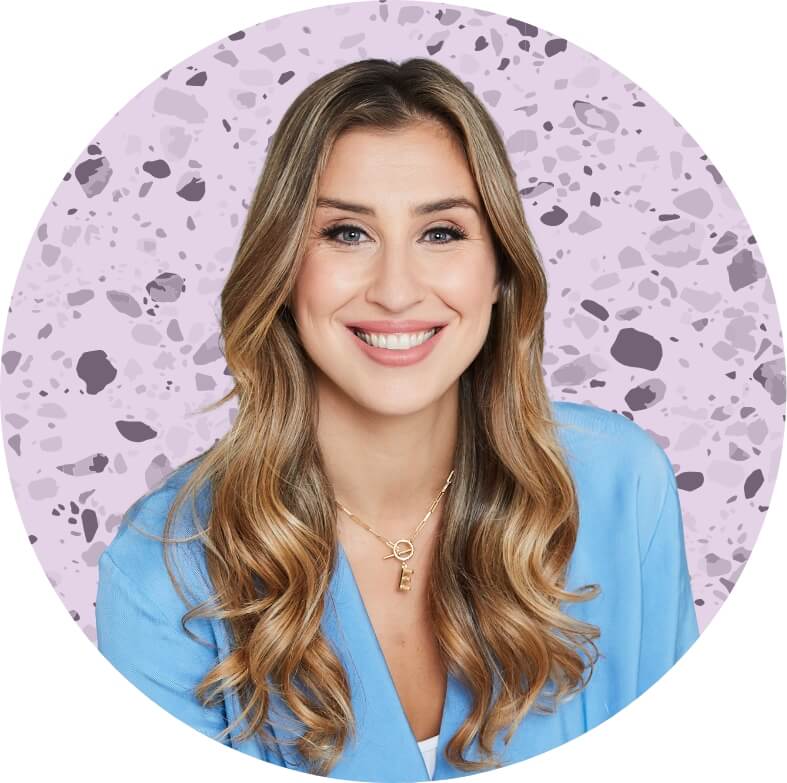 Hi, I'm Elise Darma!
I traded my 9-5 office cardigan for
that 7-figure entrepreneur life. But
I'm no overnight success. I've
experienced burnout, overwhelm
and ghosting Instagram for the
entire month of February 2019. I'm
probably the laziest Instagram
marketer you know, but if you want
to know how to sell more by doing
less – you're in the right place.
watch the free
Instagram Workshop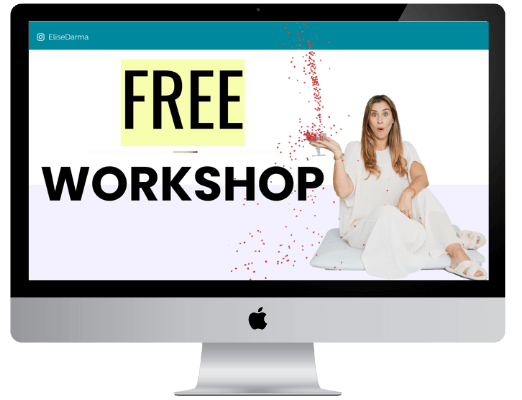 Get a weekly dose of what's
working in my business that you
can implement in yours.