A step-by-step guide to reaching 10K followers on Instagram
Share this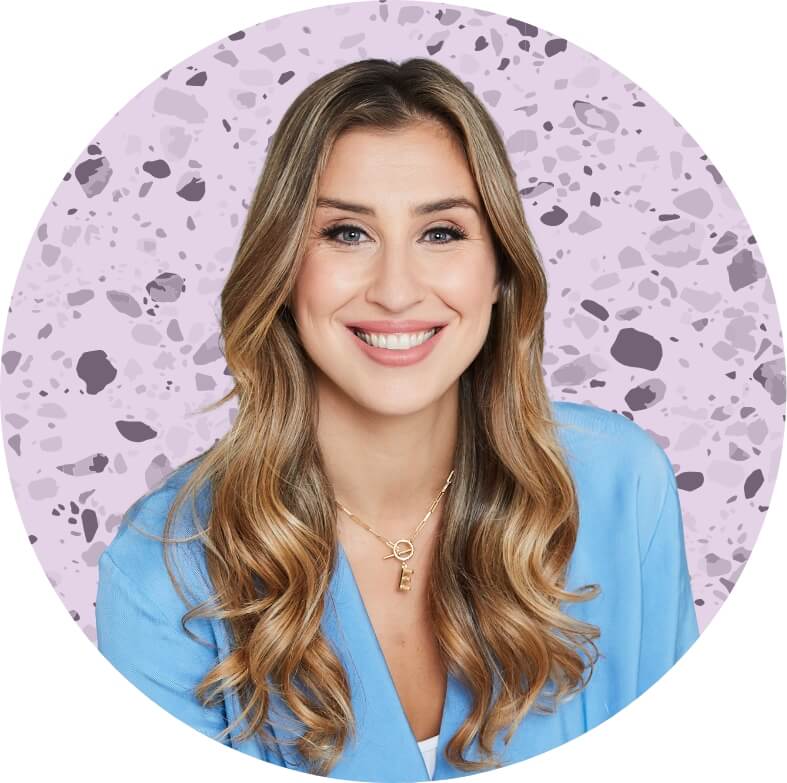 "Instagram is the most important platform to grow for your business…" – Russell Brunson, co-founder of ClickFunnels.
When Russell uttered these words at this year's Funnel Hacking Live in Orlando, I shot my iPhone up into the air above the seated crowd and started recording the rest of his 15-minute presentation (as my arm quivered and shook).
At the same time, I was internally freaking out.
Here was one of my industry's most prolific influencers and entrepreneurs… saying everything I had been telling my InstaGrowth Boss students for the last year.
It was a full circle moment that renewed my passion for helping freelancers and entrepreneurs grow their business through the highly underrated app known as Instagram.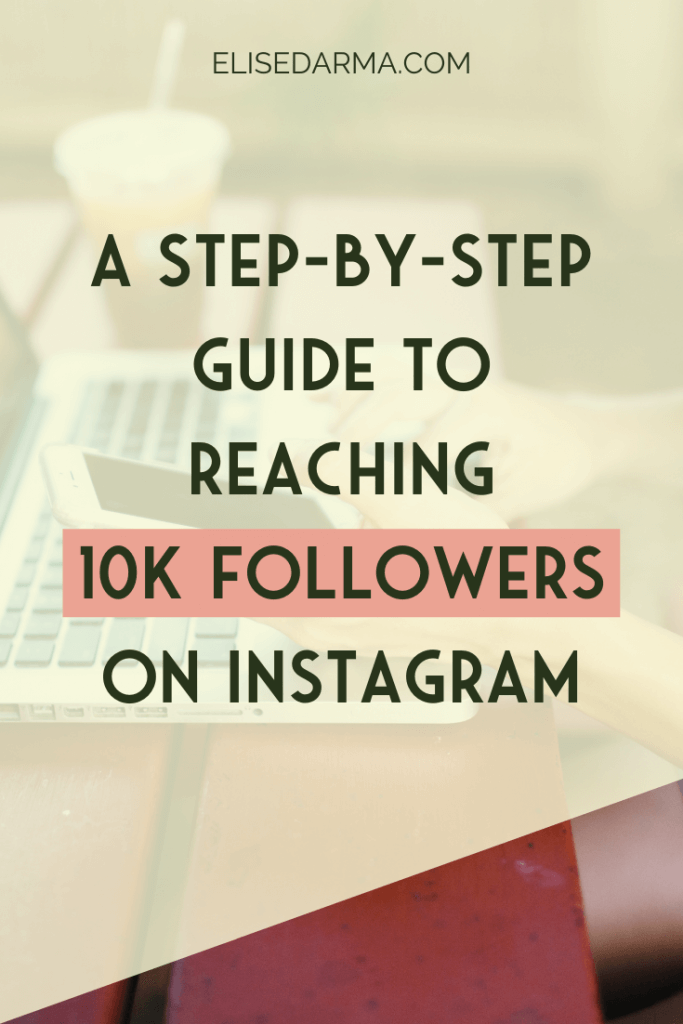 So why is Instagram the most important social network?
The way Russell sees social media, each platform (Facebook, Instagram, YouTube, etc.) is like your own channel on TV (but in today's world, your TV is your smartphone).

And Instagram is your OWN REALITY SHOW. 🎥

Instagram Stories is especially key for
sharing your own reality show
taking viewers along the journey
product placement
launching
and the ability to say:
"SWIPE UP!" 📣
The "swipe up" feature allows you to embed ANY link you want into your Stories.
That means you no longer have to direct your followers to the one link in your bio.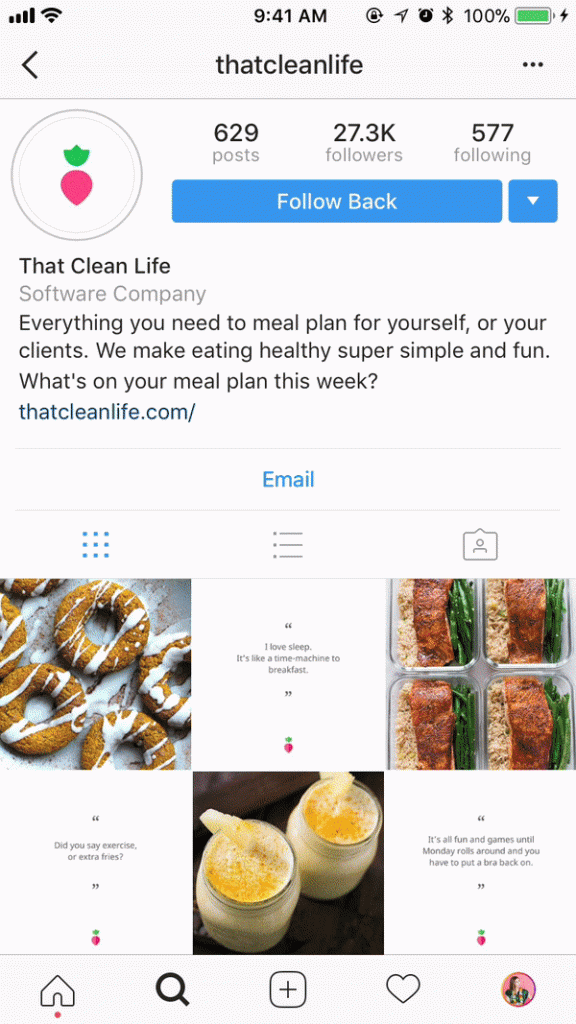 Check out how That Clean Life does it!
By using the swipe up feature, you make it easier for your followers to do what you want – helping you to sell more, boost your website traffic and grow your business.
The catch?
Once you hit 10,000 followers on Instagram, you can unlock this coveted feature.
I know getting to that number can be daunting, especially if you've just started your account.
If you're struggling to get your first 1K, read my in-depth guide with actionable steps to hit that milestone in 30 days.
Once you're there, come back and start implementing these new Instagram growth tactics to help you reach your goal of 10,000 followers.
How To Reach 10K Followers on Instagram
Step 1: Start Collaborating
One of my favorite things about Instagram is the sense of community.
I've met up with people in Bali, Portugal and Mexico all because of this app. We've gone on adventurous photo shoots, exchanged business advice, and helped each other's businesses grow.

Tap into the power of community by reaching out to people in your niche that have a similar amount of followers.
In my InstaGrowth Boss course, I talk about creating private groups with others in your niche to boost your post's performance in your followers' feeds.
But another tactic you can use is Instagram Story shout-outs.
It's a way to collaborate with other influencers while still exposing your account to each other's similar audiences.
It's a win-win for all!
Step 2: Don't Be Afraid To DM Your Ideal Followers
Instagram is all about relationships.
Just like it's important to build a community of influencers in your niche, you need to do the same with your followers.
Use the DM feature to reach out to your ideal follower and start a conversation. You don't need to pitch them a hard sell.
Just be human.
Ask them a question. Talk about a similar interest. Give them a genuine compliment.
Use this an opportunity to find out what makes them tick, what problems they have, and how you help solve them.
P.S. These conversations are GOLD for getting to know your ideal customer on a deeper level as their feedback can shape your future programs and offerings, and have the power to seriously impact your business in a profitable way.
Step 3: Level Up Your Instagram Stories Game
Stories are a great way to give your customers a peek behind the scenes and humanise your brand.
BUT they are also an excellent way to boost engagement and the visibility of your account.
Here's how:
1. Create Story Templates
Find out more about your followers by creating a fill-in-the-blank template for them to share in their own Stories, and help them learn about you in the process.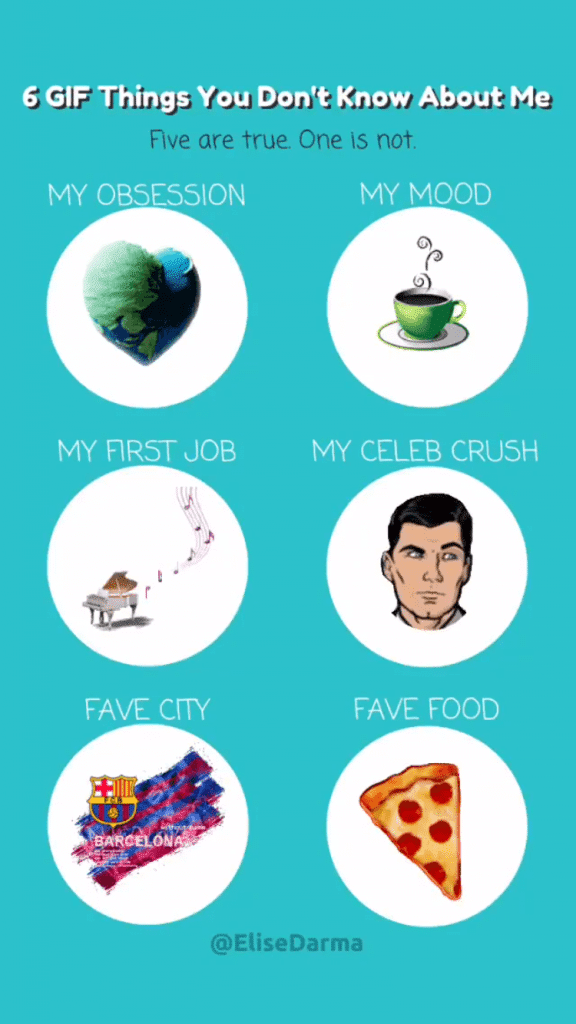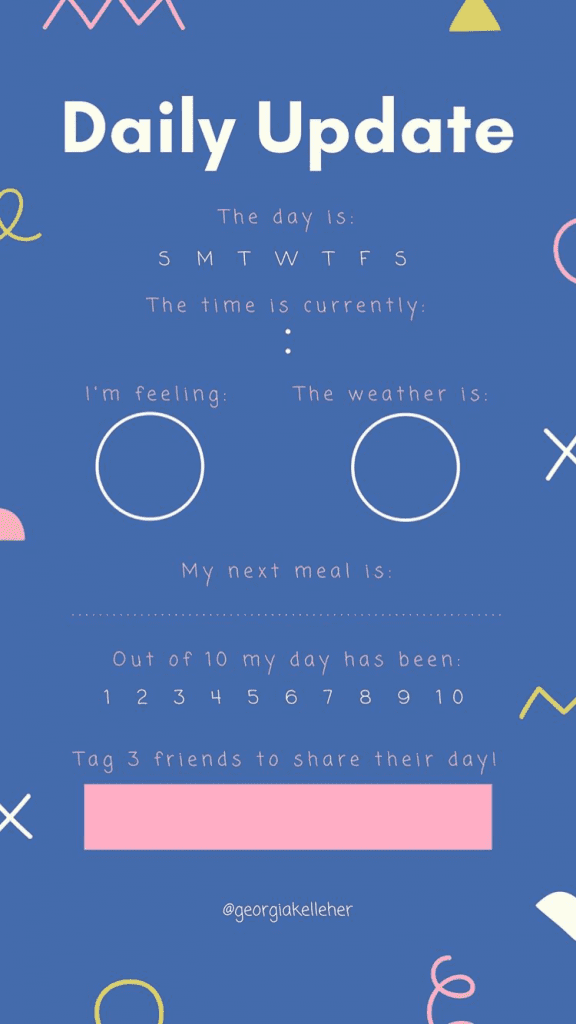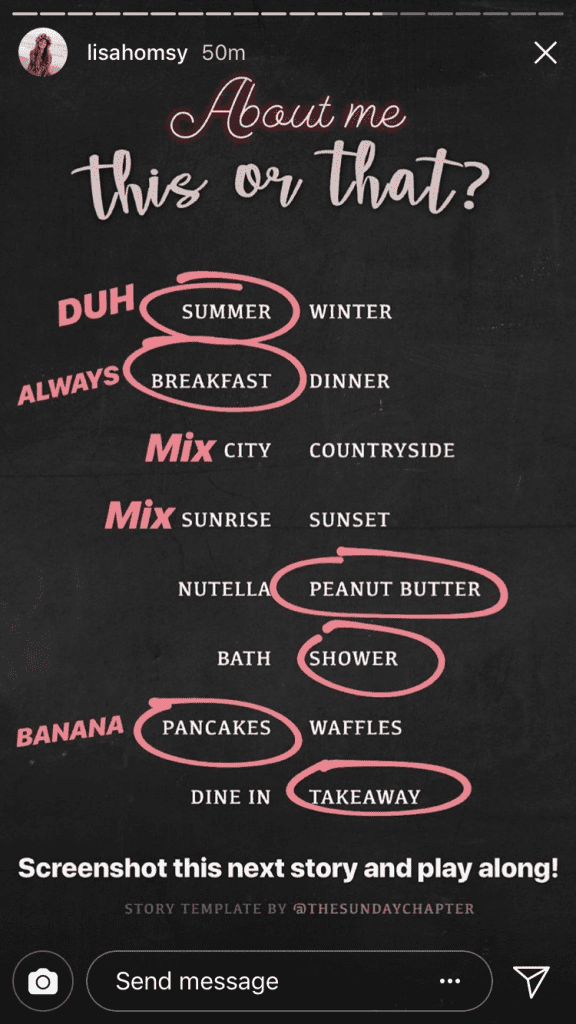 2. Use a Branded Hashtag
Host an Instagram Stories giveaway and get your followers to use the hashtag in their own Stories to enter.
While entering for them is a win, having them share your contest and branded hashtag with their audience is a win for you.
3. Get Creative With Sharable Content
Think outside the box and create something that you know your followers will want to screenshot and share in their Stories.
It can be inspirational quotes, funny sayings, or even screensaver backgrounds for their smartphone.
Step 4: Invest in Instagram Ads
If hitting 10K is a top priority for you, I'd suggest to experiment with running Instagram ads for your posts.
While you can't run an ad to purely gain followers (like you can on Facebook where you can set "Likes" as the campaign goal), you can use conversion functions to boost your post's reach or increase clicks to a landing page of your choice.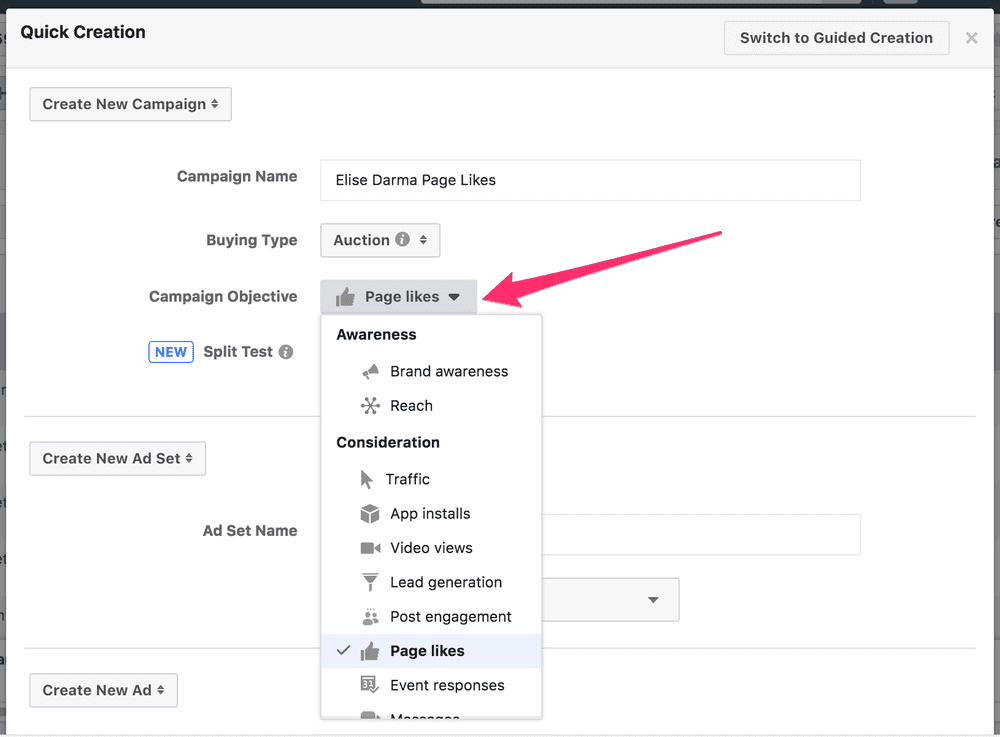 You can create an ad to drive Page likes to your Facebook page, but the same feature for increasing Instagram followers doesn't currently exist.
Don't just stop at promoting your posts.
Try to see if you get better engagement by boosting Stories or some of your video content as ads (these convert VERY well for me!).
The best part about Instagram ads is that you don't need a lot of money to experiment.
All that's required is a small investment and some strategic creativity to see what catches the eye of your ideal follower.
Want Even More Instagram Growth Tactics?
If you want even more practical tips to turn Instagram into a new revenue stream in your business, I have a 🎁 FREE 🎁 Instagram Masterclass that you'll love.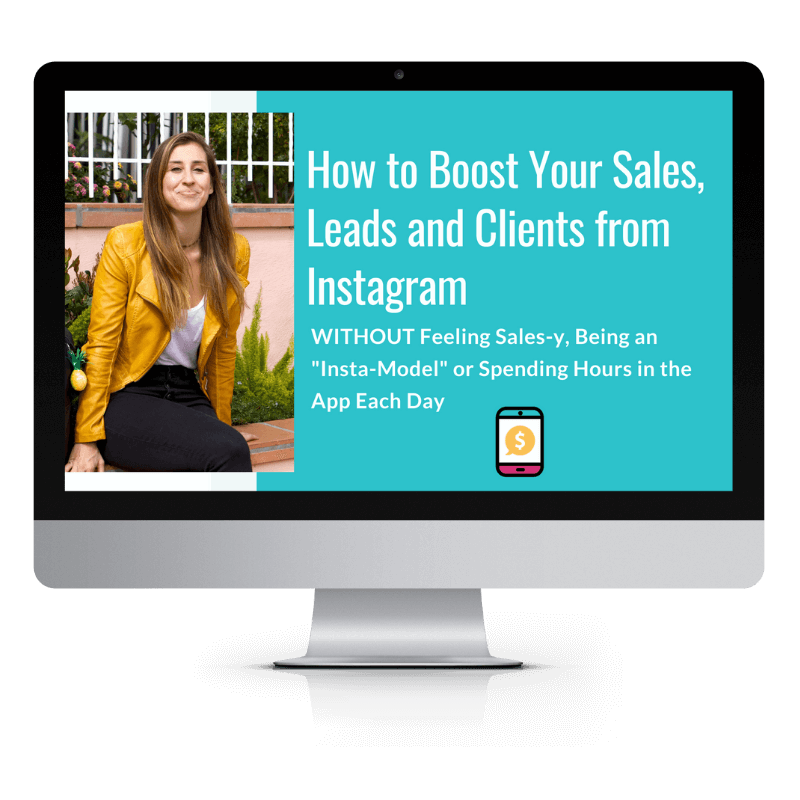 In the FREE Instagram Masterclass, you'll learn:
My Instagram posting system that *actually* works (even if you've tried a bunch of other strategies)
Double your leads, clients and sales organically — no ads or press required
Tips for running an amazing, engaged Instagram account when you don't have a personal photographer or tons of free time
Get started with the FREE Masterclass now ⬇️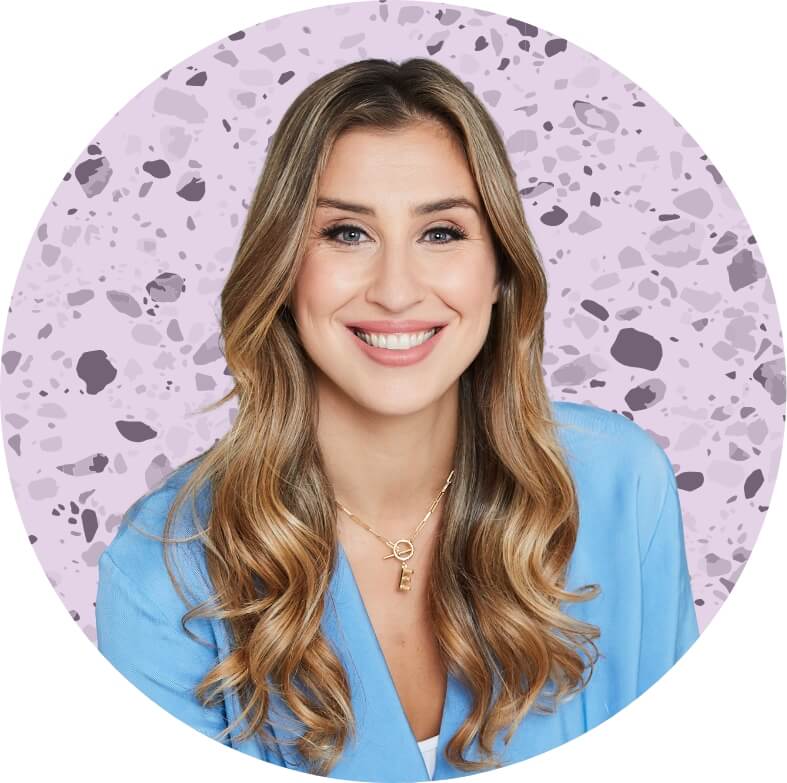 Hi, I'm Elise Darma!
I traded my 9-5 office cardigan for
that 7-figure entrepreneur life. But
I'm no overnight success. I've
experienced burnout, overwhelm
and ghosting Instagram for the
entire month of February 2019. I'm
probably the laziest Instagram
marketer you know, but if you want
to know how to sell more by doing
less – you're in the right place.
watch the free
Instagram Workshop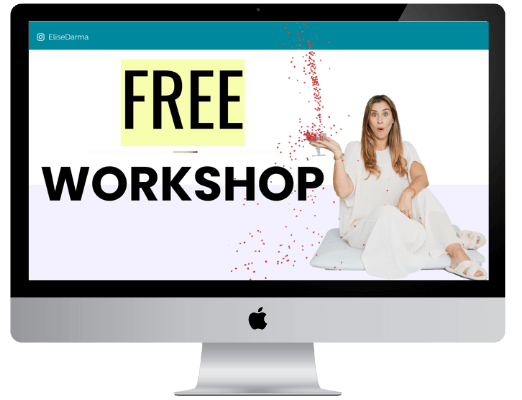 Get a weekly dose of what's
working in my business that you
can implement in yours.