A step-by-step guide of how I created an online course worth over $225,397
Share this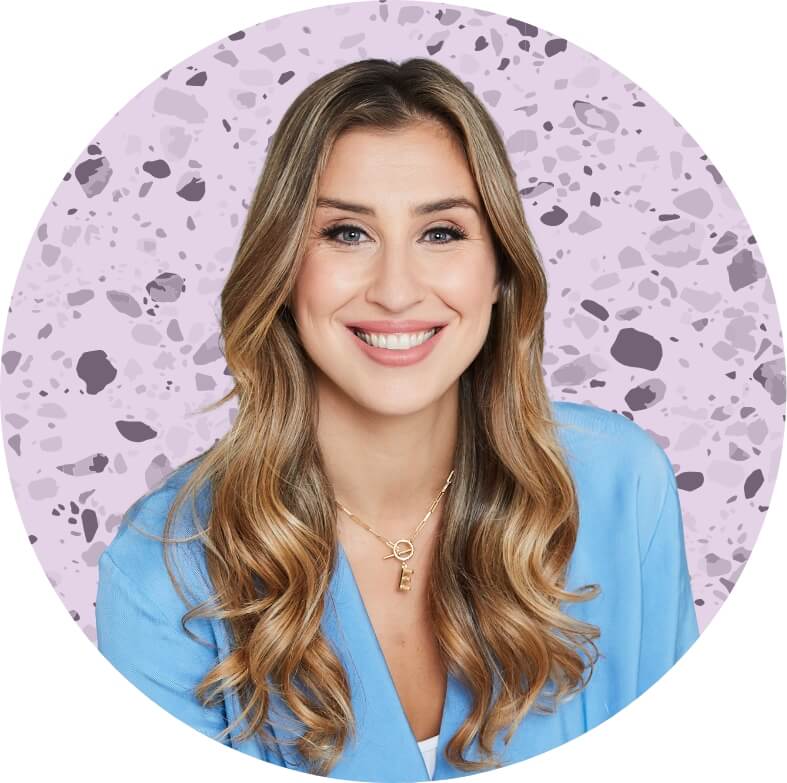 When I launched my first-ever online course, Social Bank (formerly InstaGrowth Boss), back in April of 2017, I was terrified.
What if no one signs up?
What if someone signs up but doesn't like the course?
Will this be the end of my online biz?!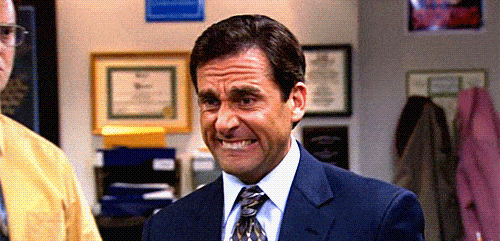 As you can probably guess from the title of this blog post, none of those things happened. 🙏
In fact, the results were pretty much the opposite.
It didn't take long before the students, the sheckles, and the success stories came rolling in.
Social Bank quickly became a pillar of my online biz.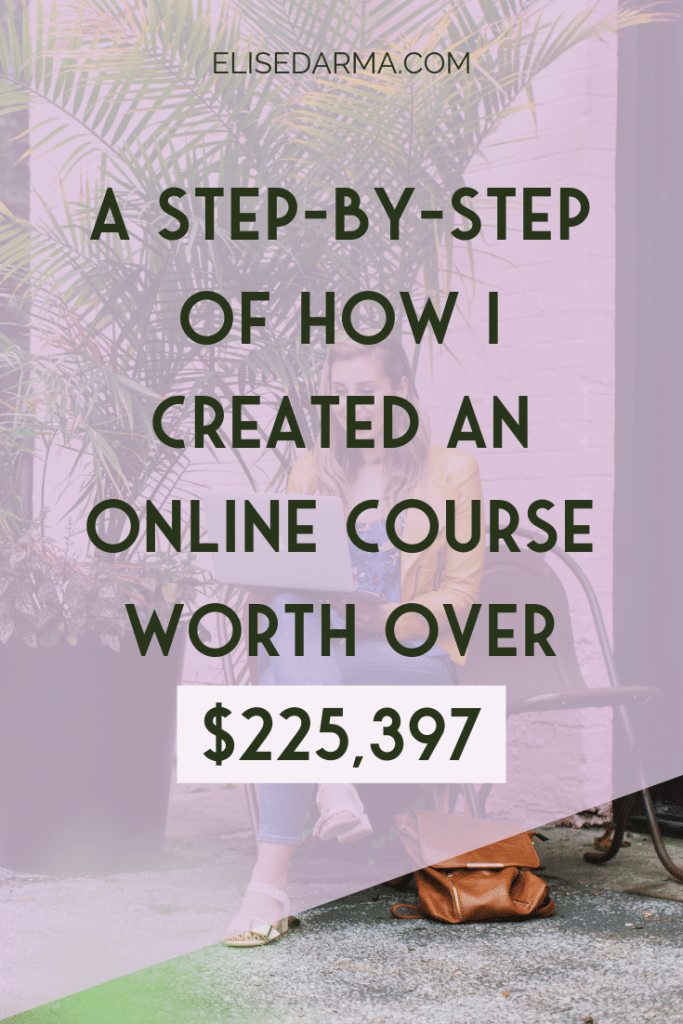 Since launching in 2017, it has generated way more than USD $225,000 in revenue, and hundreds of students from around the world have taken the course.
Pretty cool, huh?
What's even cooler is the *real* results that the course has helped students achieve.
Like….
Cara Gray, whose Instagram agency hit $100,000 in revenue within a mere 10 months of being full-time,
Kate Phillips, who signed clients from Instagram within weeks of joining the course, bringing in over $2,000 for her biz,
And Bertha Villanueva, who landed three clients for her new marketing business before she even finished the program.
(Psst… Want to see even more amazing results? You can check them out here!)
I honestly believe that my business would not be where it is today if I hadn't taken the leap in 2017 and launched my first online course.
I also believe that sharing is caring.
So in that spirit, I'm opening the treasure chest and sharing gems of wisdom about why online courses are an amazing product for online business owners and how you can create your own online course that brings in multiple six figures.
Onwards! 👇
But first — more info on this "online course" thing, please…
Simply put, online courses are a new-ish medium for sharing knowledge and strategies on a certain topic.
They are typically designed, packaged, and delivered so that a student can take the course on their own schedule — no live teaching or classes required.
How do they work?
An online business owner uses an online course platform (more on this later) to create and host a course filled with their teachings on a niche subject matter, then provides it to those who are looking for training in that area.
Online courses are not:
What's so great about online courses?
Oh man. So much!
💰 Online courses create *passive* revenue.
Using what you already know, you can create an additional revenue source for your business.
And once your course is fully set up, it becomes a passive source of revenue — meaning you can mostly sit back and watch the money roll in (or go to sleep and wake up to Stripe notifications).
👋 Online courses create new clients.
Once someone buys your course, they get to know you and the value that you can bring. They might just end up investing in more of your products and services, such as higher-end, customized coaching or done-for-you service packages.
⏰ Online courses stop you from trading time for money.
When you're teaching something live or providing a service, you're trading your knowledge AND your time.
An online course requires your effort just the one time — when you're building it. After that, a student could be taking your online course while you're sipping a fresh coconut under a palm tree.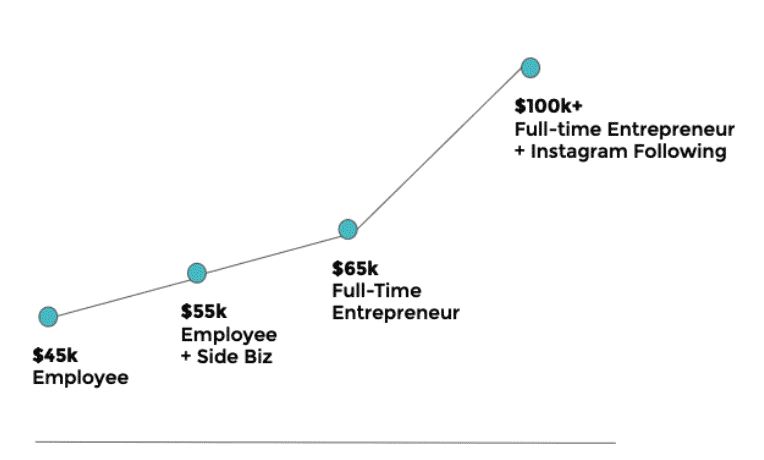 🙋‍♀️ People WANT online courses.
The internet is filled with free resources, with varying degrees of value.
But when someone needs to learn a new skill, they want to cut to the chase and get real knowledge, and they're happy to invest in it.
🌏 The online course market is big, and getting bigger.
According to Statista, the e-learning market was worth over $46 billion dollars in 2016.
By 2022, that number is projected to surpass $243 billion dollars. That's a golden opportunity for online business owners.
How to create an online course for your business
A degree in teachers' education is not required to create an online course.
What you do need, however, is knowledge in a specific area that someone else wants and needs. In my case, that was how to grow a business using Instagram.
Here's a high-level look at how business owners can create an online course.
STEP 1: FIGURE OUT YOUR TOPIC 🤔
Your online course needs to be about a topic that you're passionate about and have deep knowledge and expertise in.
Do you need to have several academic degrees on the subject? No.
But you also can't just take someone else's online course, then turn around and try to teach it yourself.
And your course subject is only as good as the number of people who are hungry to learn it.
Your topic MUST address the needs of your audience. That's what will make your course sell over and over and over again.
I landed on my topic — how to boost leads, sales, and clients using Instagram — by paying close attention to what my Instagram followers were asking me about in their comments and DMs.
To interact with those followers better and really figure out what they needed from me, I created a free Facebook community group, and asked them questions on what they were really struggling with and what their pain points were.
STEP 2: TEST YOUR TOPIC 📊
You can't assume you know what your audience wants, though.
Creating a course based on an assumption, even one you feel confident about, might leave you with something that no one actually wants to buy.
To figure out whether my topic was going to be a winner, I ran it by the members of my Facebook group and my Instagram followers. I created polls, hosted free webinars, and created freebies about Instagram growth to test the reaction.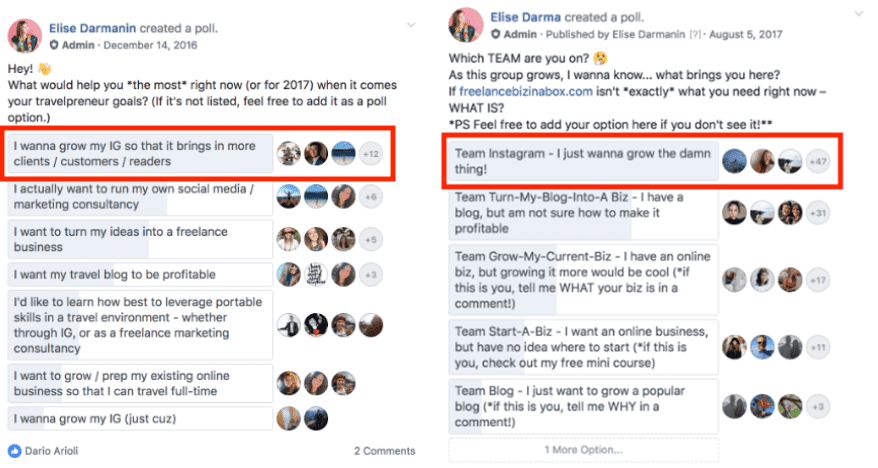 The results: my audience wanted more, more, more. That's how I knew I had the right topic.
To confirm whether or not your topic will be a homerun with your target market, talk to them!
Use the poll feature in Instagram Stories to ask your followers if they'd be interested in some in-depth teachings about your course topic idea. Or create a freebie on the same topic and see how it performs.
STEP 3: DRAFT A COURSE OUTLINE📝
For me, coming up with a curriculum for my course was the hardest part. I knew I had all this valuable experience and knowledge, but I initially wasn't quite sure how to smoothly transfer that into a course.
I started by identifying the major pillars, or levels, that my course would teach.
Then, under each pillar, I wrote out all the nitty-gritty steps that students of my course would need to follow to get to the next pillar.
Laying it out like this helped me connect the dots between all the information and insights I wanted to share, and organize it in a way that would make sense for a student.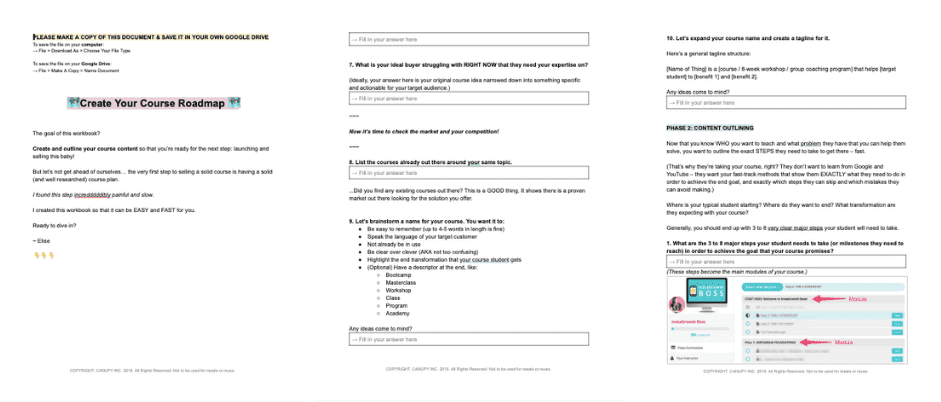 STEP 4: CREATE YOUR ONLINE COURSE 🎥
So you've got your topic and your outline. Now you're ready to put it all together and call it a course.
But how?
I like delivering my course content using a combination of slides with text and images, voiceovers, video recordings, and screen recordings. (And an occasional fun gif, because who doesn't love a good gif?)
This mix of methods keeps students engaged and ensures that my teachings are crystal-clear.
Sometimes a straightforward PDF with text and images gets the job done, and sometimes a video explanation is a way easier method of tackling the topic (for the student and for the course creator).
STEP 5: LAUNCH YOUR ONLINE COURSE 🚀
You're going to need a place to sell and deliver your course. As the market for online courses has grown, so have the number of tools for creating and selling.
There are plenty of options on the market, but my absolute personal fave is Teachable. It has a drag-and-drop platform that makes it a breeze to use, different pricing plans, and really comprehensive payment integration (so you can make that money, honey).
Whichever platform you choose, you'll use it to upload and organize your content, and create a home where students can buy and access the course.
Other tools that I absolutely love and are essential to the success of my course?
Need additional help with all of the tech side of setting up your online course using Teachable, Convertkit and/or Clickfunnels? I've got a free gift for you!
Launching and running my online course has helped me figure out the best and easiest way to create online courses that actually make money.
Once you're all set up, it's go time.
Time to launch.
But don't just turn that baby on and hope for the best. No, no. You're going to want to create some buzz.
STEP 6: MARKET YOUR ONLINE COURSE 📣
After you launch your course, it's time to market the heck out of your course.
Shout it from the digital rooftops!
This could mean:
Creating blog posts related to the course topic, with a CTA for the course at the end; spreading your blog posts like wildfire on all social media platforms
Creating freebies that are related to the course, and introducing those that download the freebie to your course
Teasing the content through Instagram Stories
Running Instagram Ads and/or Facebook Ads to your course
Pitching yourself to get free press for you and the course
Direct messaging followers that have expressed interest in your course topic and letting them know that it's now available
Talking about your course in your Reels
Hosting a live webinar or challenge, including an offer to join your course
Remember: your course doesn't have to have an expiry date.
Promoting your course should be a continual part of your marketing efforts. So long as the content is still solid and fresh, there's no reason why your flow of course students has to stop.
My top tips and tools for building an online course
But wait, there's more.
Before we wrap this up, let me hit ya with a few other hot tips for building a money-making online course.
ADD BONUS MATERIAL TO YOUR ONLINE COURSE 🎁
Create some extra goodies to include in your course that aren't part of the curriculum. The job of these extras is to crush any uncertainties that someone might have about buying your course.
For example, if they're worried that your course isn't going to save them time, create a bonus that gives them effective time-saving tools.
I've done this with my own course, Social Bank.
To give you some ideas of potential bonuses to offer, here are a few of the bonuses that I offer with my course:
Bonus #1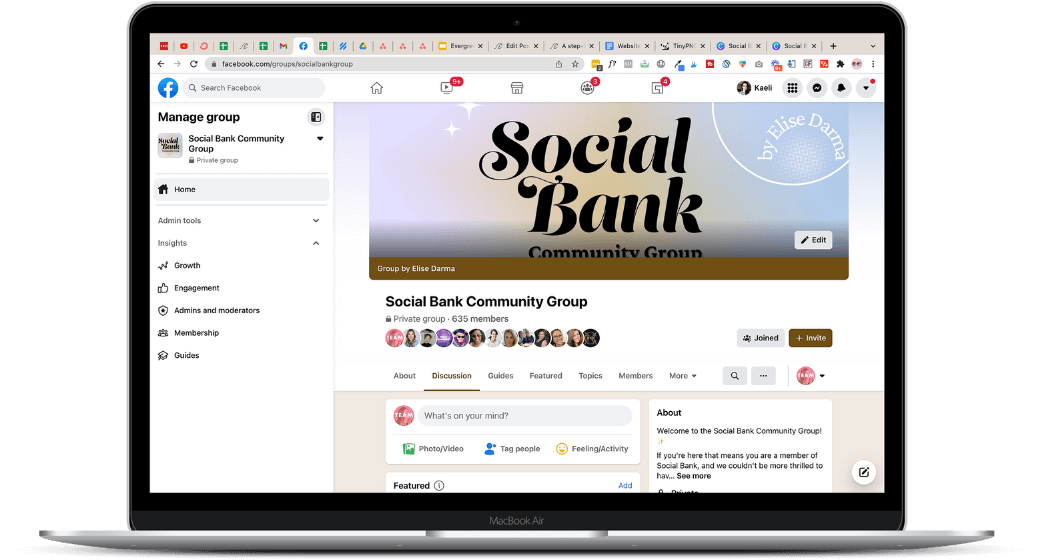 Bonus #4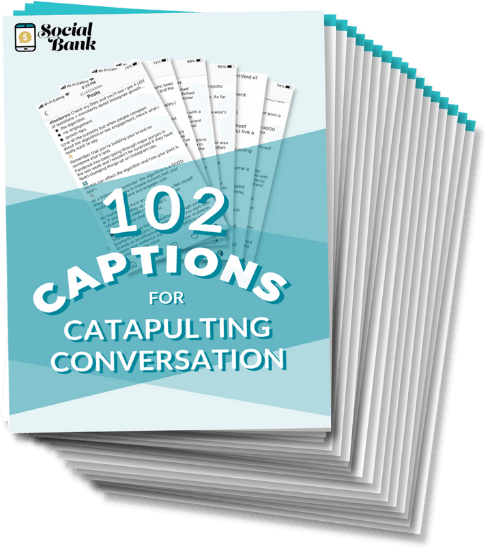 Bonus #2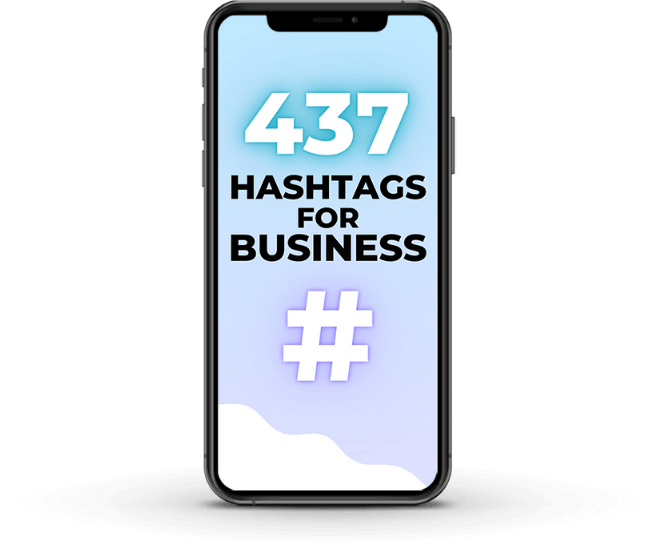 Bonus #5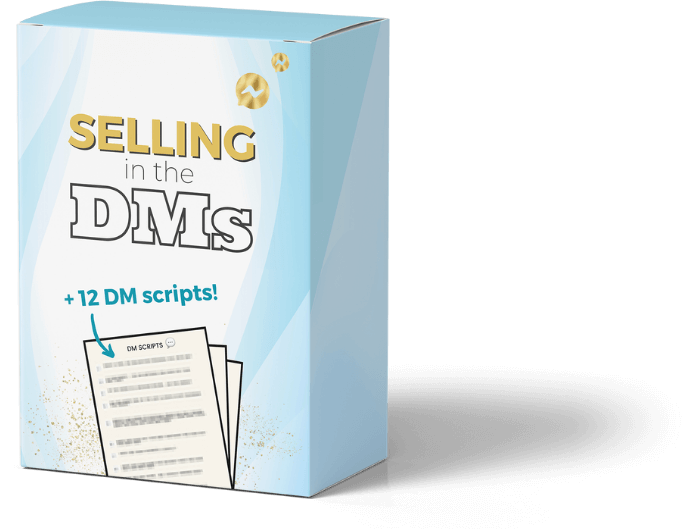 Bonus #3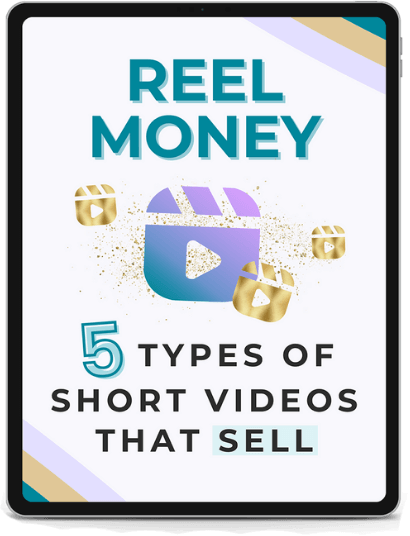 Bonus #6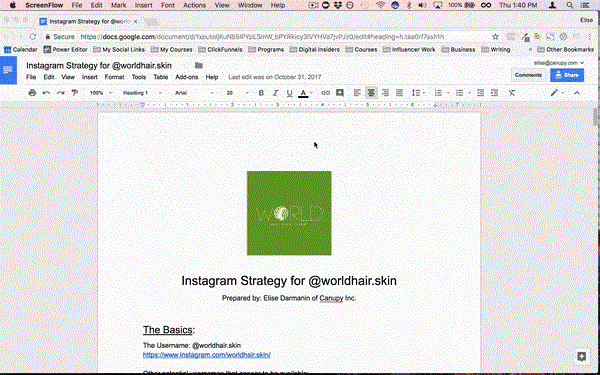 CREATE AN ONLINE COURSE COMMUNITY 👭
Don't let your students take your course and then disappear. Create a place where they can trade stories, ask questions, and share their wins.
In my case, that place is the Social Bank VIP Members Facebook Group. This is where I interact with all the students who have taken the course, offer 30-day Instagram challenges, answer questions, and watch students support each other.
A community like this is a win-win for students and for you.
They'll get added support, and you'll get an opportunity to keep the relationship alive, plus collect real success stories that you can use to market your course.
USE THE RIGHT TOOLS 🛠
Your content may be awesome on its own, but you need the right tools to make sure your course looks good, works well, and makes money.
My online course toolbox consists of Teachable, ConvertKit, ClickFunnels, Deadline Funnel and many more fun gadgets.
Psst: I've got a free and comprehensive step-by-step tools training that covers all of the above tools, so you can skip Googling for tutorials AND grab a bunch of free goodies as well.
You're welcome 😉
---
Hire me as your coach for $0.00!
If you loved this blog post and want even more how-to tips on making sales through your Instagram account, join me for my FREE hands-on workshop.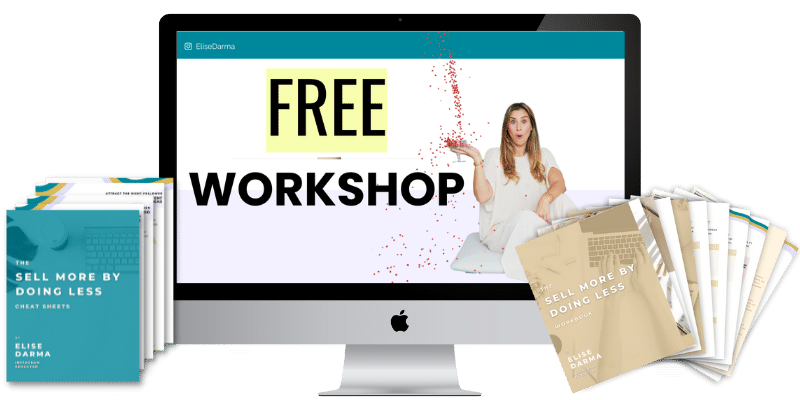 In this ~co-working~ style workshop, we'll check off:
What your best Instagram strategy is – even if you're new in business or are just starting to use Instagram for your business (PLUS, we'll give your profile and bio a total makeover)

What your current season of business is and which features you should focus on to get the most results for your efforts

How to navigate making reels for your business, especially if you feel silly pointing or dancing on camera (PLUS, we'll generate 80 content ideas for your next posts – yes, 80!)

Future-proofing your account for inevitable changes that are coming to Instagram (including an evergreen formula that'll never go out of style)
Join me at this FREE workshop now ⬇️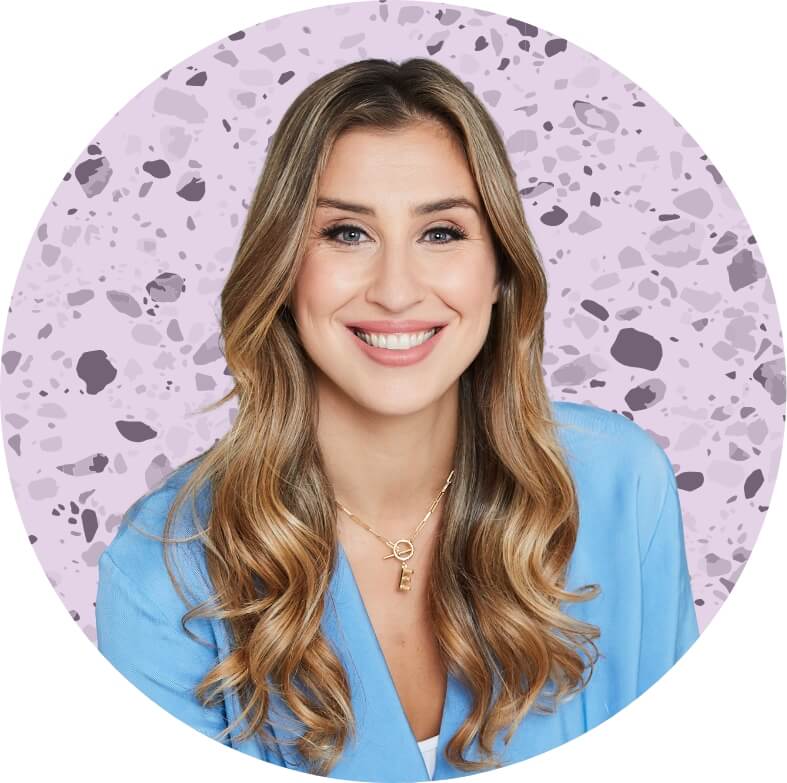 Hi, I'm Elise Darma!
I traded my 9-5 office cardigan for
that 7-figure entrepreneur life. But
I'm no overnight success. I've
experienced burnout, overwhelm
and ghosting Instagram for the
entire month of February 2019. I'm
probably the laziest Instagram
marketer you know, but if you want
to know how to sell more by doing
less – you're in the right place.
watch the free
Instagram Workshop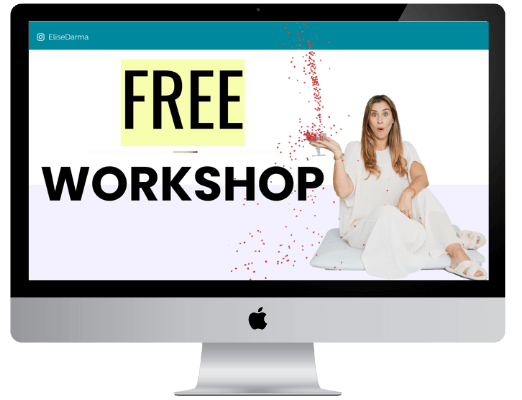 Get a weekly dose of what's
working in my business that you
can implement in yours.