How a Copywriter Got $10,000 Worth of Business Through Instagram — Starting With 0 Followers
Share this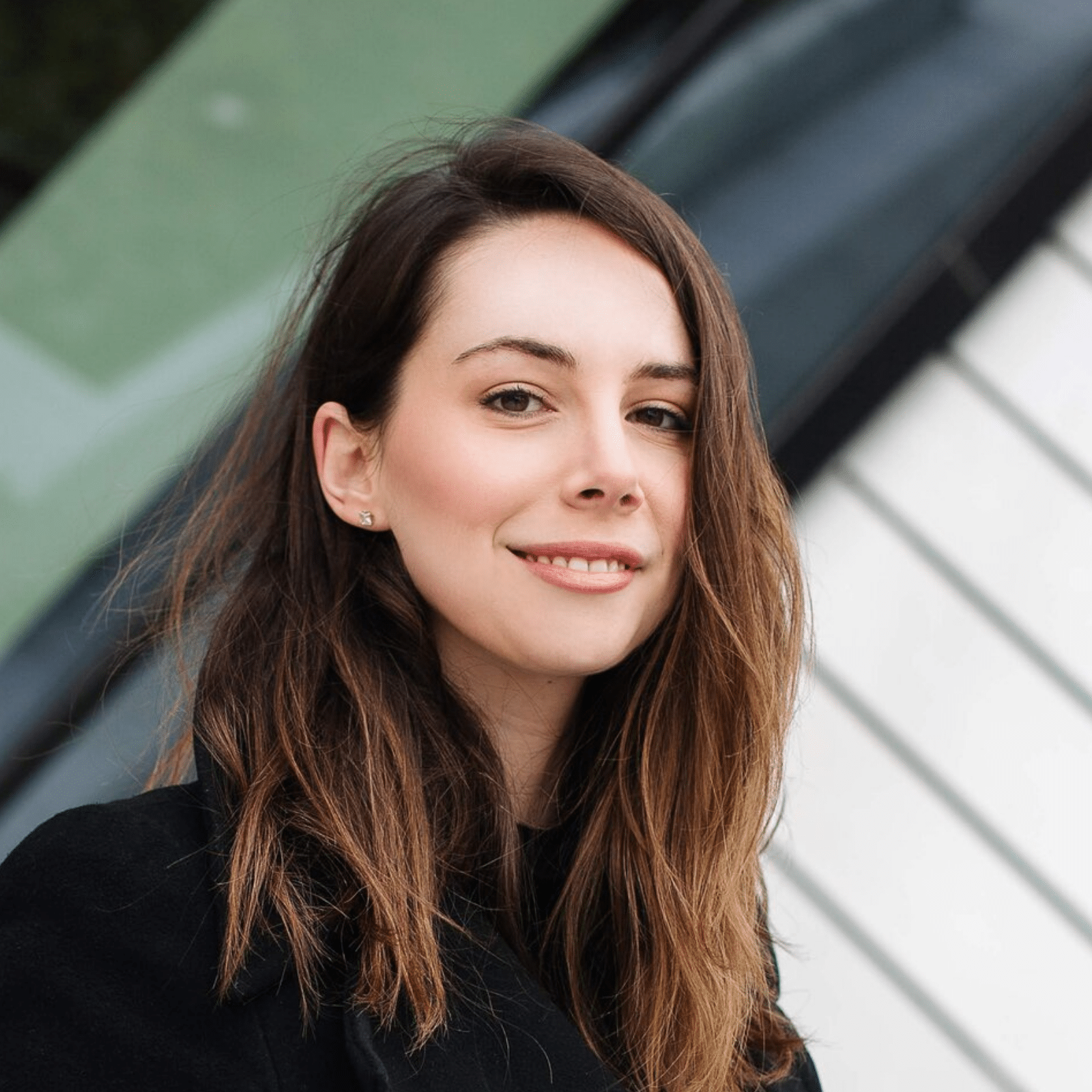 Not all businesses scream "Market me on Instagram!"
Like, a window washing company. Or, a small accounting firm. Or, a self-employed copywriter.
Promoting text-based services on a visual-based platform? Doesn't exactly sound like a match made in heaven, does it?
Pfft. I'm about to prove that all wrong.
Let me introduce you to Taylor Marsden, aka @copywritertay.
I connected with Taylor back in November 2018, in a Facebook group for female digital nomads.
She was looking for recommendations for social media management courses. And I just happened to know someone 😉
At that point, Taylor didn't have an Instagram strategy. Actually, she didn't even have an Instagram account for her business.
"I started to realize late last year that I needed to up my game in terms of my marketing strategy for my business and I thought Instagram was probably a good idea." – Taylor
With biz growth on her mind, Taylor set off to conquer the world of Instagram marketing.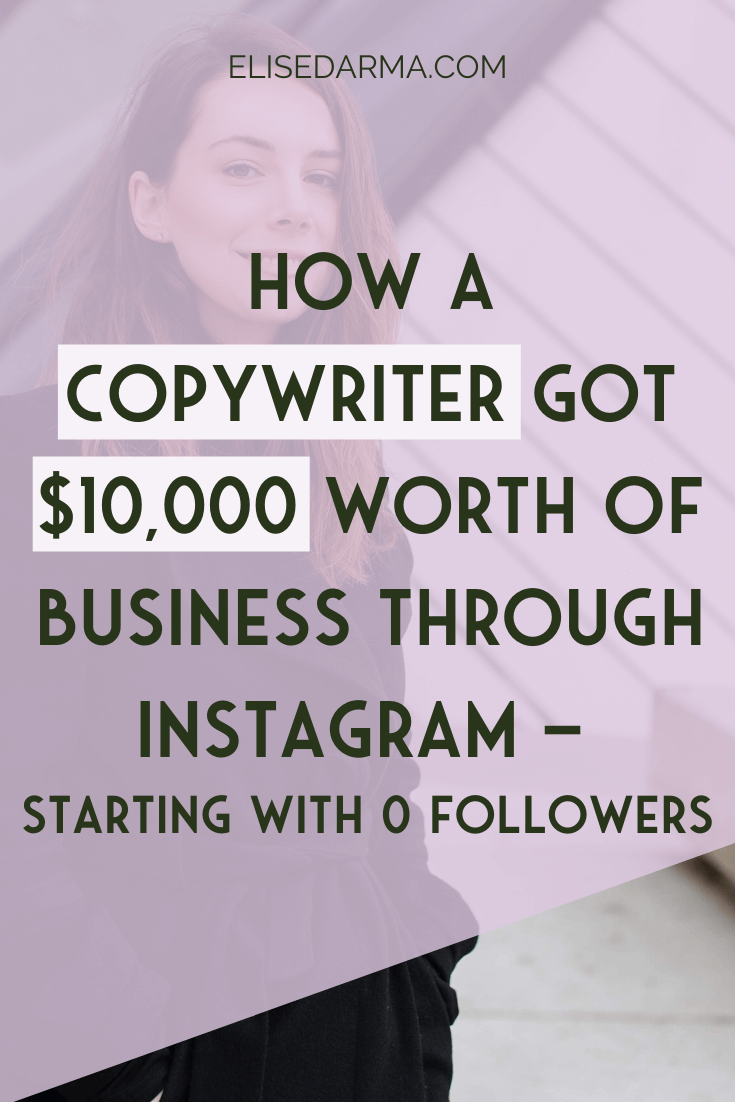 Her roadmap: Social Bank.
Her tools: a shiny brand new Instagram account (zero posts, zero followers) specifically for her copywriting business.
A month after getting started, she got her first lead from Instagram.
Two months after getting started, she booked her first client from Instagram.
"Within the course of two months, I'm bringing in about $10,000 worth of business. And I have over 1,100 followers. It's really been one of the best things ever for me." – Taylor
Just two months after getting started, Taylor had generated $10,000 worth of new business, all from Instagram, as well as 1,800-plus followers.
And a year after joining Social Bank? Here's what Taylor had to say:
"I would say $20,000 in revenue is directly based out of the stuff that I learned from the course." – Taylor
Copywriting services and Instagram marketing may not sound like they were made for one another, but Taylor is proof that all it takes is the right strategies.
So what exactly did Taylor do to turn her Instagram business account into a growth machine? Here's what she has to say ⬇️
---
If you would prefer to hear Taylor share her story in video format and get the down-low straight from her, scroll to the bottom of this post.
---
#1: She came up with a theme for her grid
With a newborn baby of an account, Taylor had a totally blank slate to work with.
She knew that having a consistent, instantly recognizable theme for her Instagram grid would be important.
She gave it go, but after four or five posts, she realized that just any old theme wouldn't cut it. Her theme needed to be defined by her goal.
"I thought, 'Let's sit down, let's mark out who it is that we're trying to attract and then from there, try and come up with a theme for this account that's going to speak to those people."
What she came up with was a pretty-in-pink colour scheme that mixes:
Quotes. Usually empowering in tone, and always as pink text on a white background.
Funny tweets and jokes. Sourced from the interweb, about anything from eating carbs to daylight savings.
Stills from movies and TV shows, and other curated images. Featuring hues of pink and/or content that relates to Taylor's personal brand — empowered, sassy, smart, cool.
Look at this work of art.
One quick scroll and you can tell that there's professional behind this feed.
One quick look at a few posts and you immediately get a feel for Taylor's vibe.
#2: She got hashtag savvy
When it comes to using hashtags on Instagram, Taylor says there was one Social Bank lesson in particular that struck her: Using super popular hashtags is a biiiig disservice to businesses that don't have many (or any) followers on Instagram.
Knowing that choosing a hashtag with seven million posts attached to it wouldn't get her any results, Taylor took a different approach to finding hashtags for Instagram posts.
"I really started getting savvy with finding hashtags that were relevant to my ideal client, finding hashtags that were relevant to my business, and making sure that I had a good mix of larger hashtags in with those more niche, smaller hashtags."
For Taylor, that mix has included hashtags that:
Have between approximately 6,000 and 400,000 posts attached. She aims for hashtags that will give her some visibility, but where she won't disappear in a sea of posts. Most of her selected hashtags fall somewhere between these two numbers.
Represent her as female founder. The fact that Taylor's biz is woman-owned is a key part of her personal brand. To communicate that, she uses hashtags like #ladypreneur and #femalefounded.
Reflect her focus. Hashtags like #copywritingtips and #copywriter express the kind of business that Taylor runs.
#3: She focused on authentic engagement
Engagement is the name of the game on Instagram.
But it takes so much more than just double-tapping other people's posts.
Taylor figured this out pretty quickly.
"I knew I had to get in there and 'like,' I had to write something that was meaningful or worthy of a conversation on their caption, and I also needed to start getting into people's DMs."
So, she did.
She liked, she commented, and you bet she slid right into those Instagram direct messages.
The key, Taylor says, was to go in there like a new friend, not a salesperson.
As a result, she cultivated deep relationships.
"When I am in people's DMs, I like to take my time, get to know them, ask them how they are, where they live, who they are, what they're all about. Then if the conversation naturally flows in the direction of a client, cool. If it doesn't, that's also great."
#4: She used Instagram Stories to show off her personality
Instagram Stories are a gold mine of opportunity to connect with your audience.
Taylor's Instagram account is not heavy on photos of Taylor.
There's the odd one here and there, accompanied by caption that introduces Taylor to her followers, but that's about it.
To give followers a glimpse of her life and personality, and to build a connection with her audience, Taylor started regularly posting to Instagram Stories.
She turns the camera on herself, makes jokes about the weather, talks about that #entrepreneurlife, and so on.
Most importantly, she talks to her audience — she says hi, checks in, and asks plenty of questions.
"Once I started doing that, I saw a huge uptick in the number of people that were watching, and also in the number of people who started following me, and the amount of DMs that I started getting."
Taylor's biggest Instagram advice for other copywriters
When it comes to using Instagram to market copywriting services, Taylor has one super important piece of advice for other writers: Use your account like a portfolio.
Taylor's Instagram posts are accompanied by clever, engaging, intelligent captions that show off her copywriting chops.
Read a few posts and you get a clear of sense of what she's capable of.
By treating her Instagram account like a mini portfolio of her work, Taylor is always ready to make an impression on potential clients.
It means she doesn't often have to pitch; clients usually come to her, based on what they've seen from her profile.
In fact, that first client she signed, two months after starting Social Bank? They were ready to start working with Taylor based solely on what they saw on her Instagram account.
"Showcase what you do. You want to get your writing in front of other people and you want to be able to attract them through that writing. Not everybody is going to find your website. Not everybody is going to take the time to go through your portfolio on your website. But if your portfolio is, in a sense, your Instagram account, it's a no-brainer."
---
Sell more by doing less in my free Instagram workshop!
If you loved this case study and want even more how-to tips on making sales through your Instagram account, join me for my FREE hands-on workshop.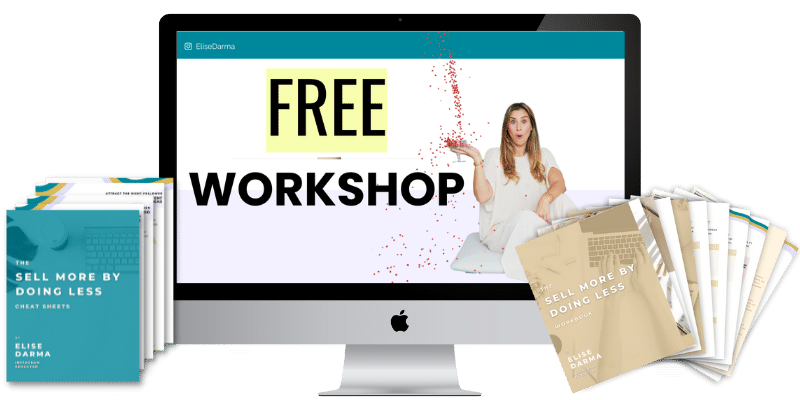 In this ~co-working~ style workshop, we'll check off:
What your best Instagram strategy is – even if you're new in business or are just starting to use Instagram for your business (PLUS, we'll give your profile and bio a total makeover)
What your current season of business is and which features you should focus on to get the most results for your efforts
How to navigate making reels for your business, especially if you feel silly pointing or dancing on camera (PLUS, we'll generate 80 content ideas for your next posts – yes, 80!)
Future-proofing your account for inevitable changes that are coming to Instagram (including an evergreen formula that'll never go out of style)
Join me at this FREE workshop now ⬇️
HEAR IT STRAIGHT FROM TAYLOR: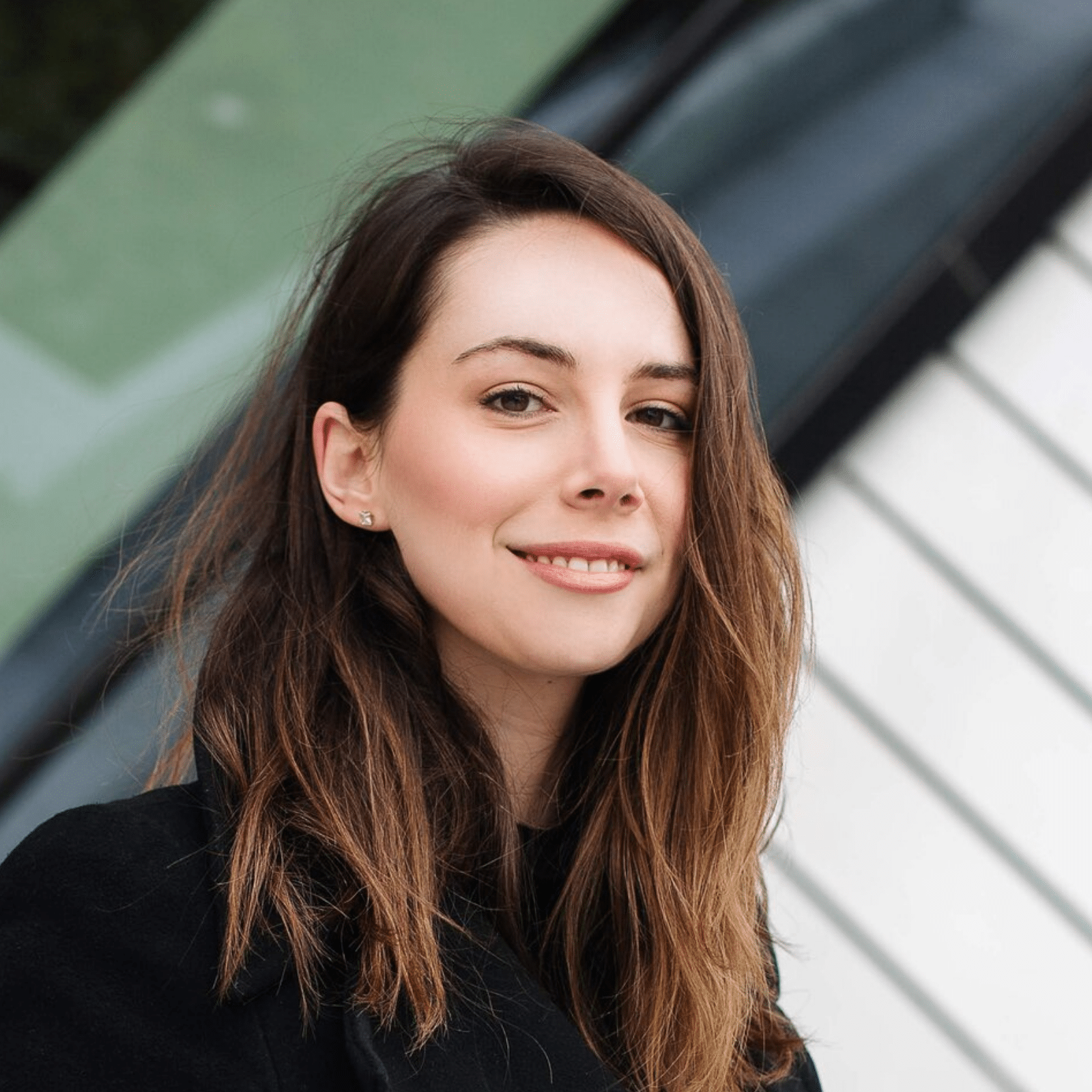 Meet Taylor
Learn how this copywriter made $20,000 in client sales — starting with zero Instagram followers.
watch the free
Instagram Workshop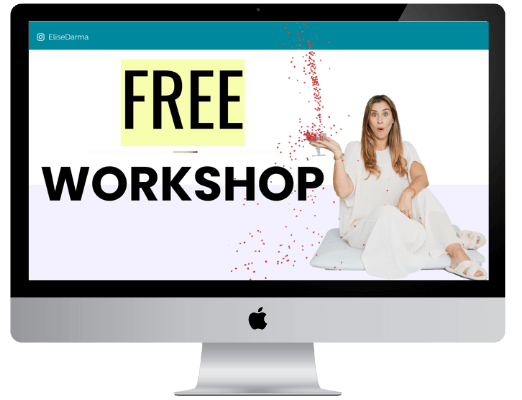 Get a weekly dose of what's
working in my business that you
can implement in yours.