The Best Time to Post on Instagram Reels
Share this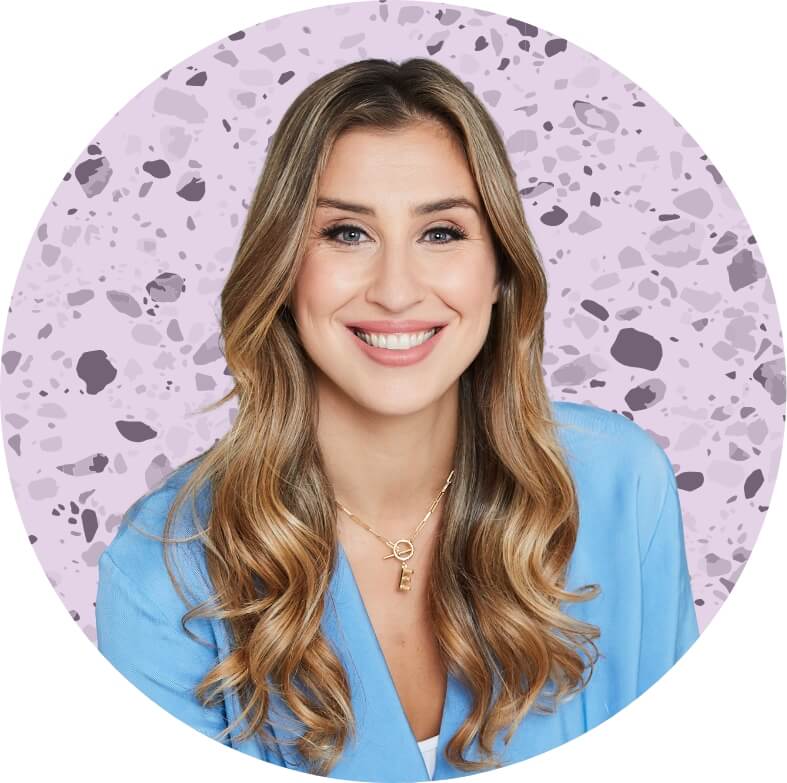 When is the best time to post on Instagram Reels?
It's a question that floods my DMs at least a couple of times every week.
The answer? It's complicated.
You see, there is no simple copy, paste answer, but there are two ways you can find your optimal times.
A report from Later.com.The social media management tool analyzed 35 million posts to find the best time to post on Instagram for every day of the week.
Your unique time to post. A deep dive into your Instagram analytics to find out when your audience is most active and ready to engage.
Curious?
Keep reading to find out how to use both options and give your Instagram Reels a strong engagement kick in the right direction.
The Best Time to Post on Instagram Reels in 2022 (According to Later)
According to Later's research, the best times of day to post on Instagram are:
Monday: 5 AM
Tuesday: 6 AM
Wednesday: 6 AM
Thursday: 5 AM
Friday: 6 AM
Saturday: 6 AM
Sunday: 6 AM
Besides those post times, the 35 million global Instagram accounts analysis revealed that the best day to post Reels is Saturday or Sunday.
…But are there posting times you should avoid? Yup!
The worst times to post on Instagram are:
Monday: 2 PM
Tuesday: 1 PM
Wednesday: 10 AM
Thursday: 11 PM
Friday: 9 AM
Saturday: 8 PM
Sunday: 4 PM
What does this data mean for your business account?
While it's a good strategy to post when your audience is most online (hello, timeliness ranking factor!), it's not the end game.
In fact, Instagram confirmed that the number of interactions within the first 30 minutes no longer determines a post's ranking on the Home Feed.
And that means an early morning posting strategy is the most effective.
Why?
Less competition (most posts are shared in the late morning and early afternoon)
Grabbing users at their first scroll of the day (regardless of when they open the app)
How to Find Your Unique Best Time to Post on Instagram Reels
Here's the thing.
The Later study is a good reference point, but it's not set in stone.
You still need to look at your account's data.
Why?
Just because the median best time to post is 6 AM doesn't mean that will work for your target audience. It's still an average. It's different from the exact data for your unique account.
Sure, you might find some overlap between your analytics and Later's, but there might be outliers.
Ready to put your sleuth caps on? Here's how to find your unique time to post on Instagram Reels.
Step 1: Switch to Business or Creator Account
The number one reason to make the switch?
Here's a clue.
Analytics.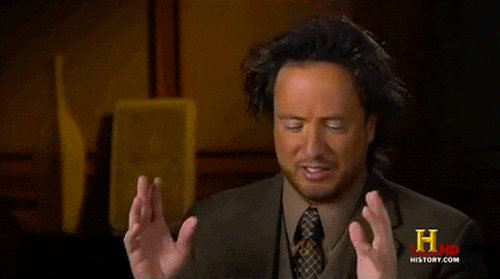 Specifically, the Instagram Insights tab. It's where you can find juicy information about your audience (like age and location), top-performing (and worst-performing) posts, and when your audience is most online.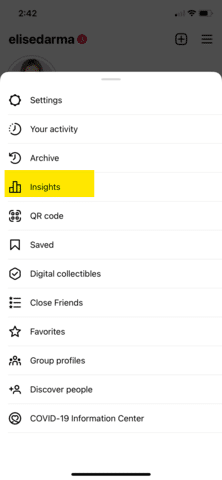 And the second reason?
If you're using a social media scheduler tool like Later or Plann, you need to switch to a Creator or a Business profile to access more in-depth audience insights.
For example, on Later's Creator, Starter, Growth, and Advanced plans, you'll get access to the Best Time to Post on Instagram tool. Once you activate it, the app will show you the best times on your calendar, making it ridiculously easy to choose the right time for your account.
…But that's not all.
Later doesn't only look at your previous Instagram posts to predict your engagement rate. If you have more than 100 followers, it enhances your predictions by using data like your followers' activity, demographics, industry, profile statistics, and more.
Step 2: Check Where The Majority of Your Audience Is Located & Awake
Is your following based in Los Angeles, but you're in Cape Town, South Africa? That time difference is going to affect when you post content.
How so?
If you post at 6 AM Central African Time (CAT), that's 8 PM in Los Angeles.
You're not getting the majority of your international audience at the prime morning slot Later recommends.
Instead, you would need to post at 4:00 PM CAT to snag the first scrolls of your Los Angeles followers.
Step 3: A/B Test Your Posting Times
Don't be afraid of a little experimentation.🧪
Remember, the data points Instagram and Later use depend on your posting history. If you're always posting at 6 PM, it's hard to know if there is a better time for maximum engagement.
For the next month, I challenge you to play around with your posting schedules.
Try a post in the early morning, schedule a Reel at lunchtime, and throw in one in the evening.
Always posting on Monday, Wednesday, and Friday? Switch it up. 🎲
The more you experiment, the better your baseline data and you'll walk away with an accurate snapshot of your audience's online habits.
How The Instagram Reels Algorithm Ranks Content
As I mentioned earlier, timeliness only plays a small part in your success on Instagram. If you want more eyeballs on your Reels, you need to knock all four other ranking factors (confirmed by Instagram) out of the park.
The Content: Your first ranking factor is the type of content you're posting. If you're posting a Reel, you're already in the algorithm's good books because it's the #1 content type Instagram is pushing.
The Poster: The "poster" is you! If your followers regularly like, comment, save and share your posts, your content gets a boost on their Newsfeed. So take a lesson from my Caption Vault, and always post a call-to-action (CTA)! This also signals to the app that you consistently create high-quality and engaging content, and the algorithm will reward you.
User Activity and Interests: How you consume content on Instagram creates your in-app experience. Your interests determine what content you see. This is why it's important to have a niche. It helps categorize your content, and people who have expressed interest in your topic will have a higher chance of seeing your Reels. On the Reels tab, you can also tap "not interested" to see less of a specific content type or creator.
User Engagement History: Curious about why Instagram is showing you a specific Reel? The app keeps tabs on your history. If you tap on the upper right-hand corner of a post and click "Why you're seeing this post," Instagram will tell you it's because you're a follower, you've been following the account for two years, you liked one of their posts before, or it's newer than others you've seen.
How to Get More Views on Your Instagram Reels
Besides posting at the best time for your account, here are some common mistakes you want to avoid that can hinder your growth on Reels.
Mistake #1 – Not Reviewing Your Top Performing Posts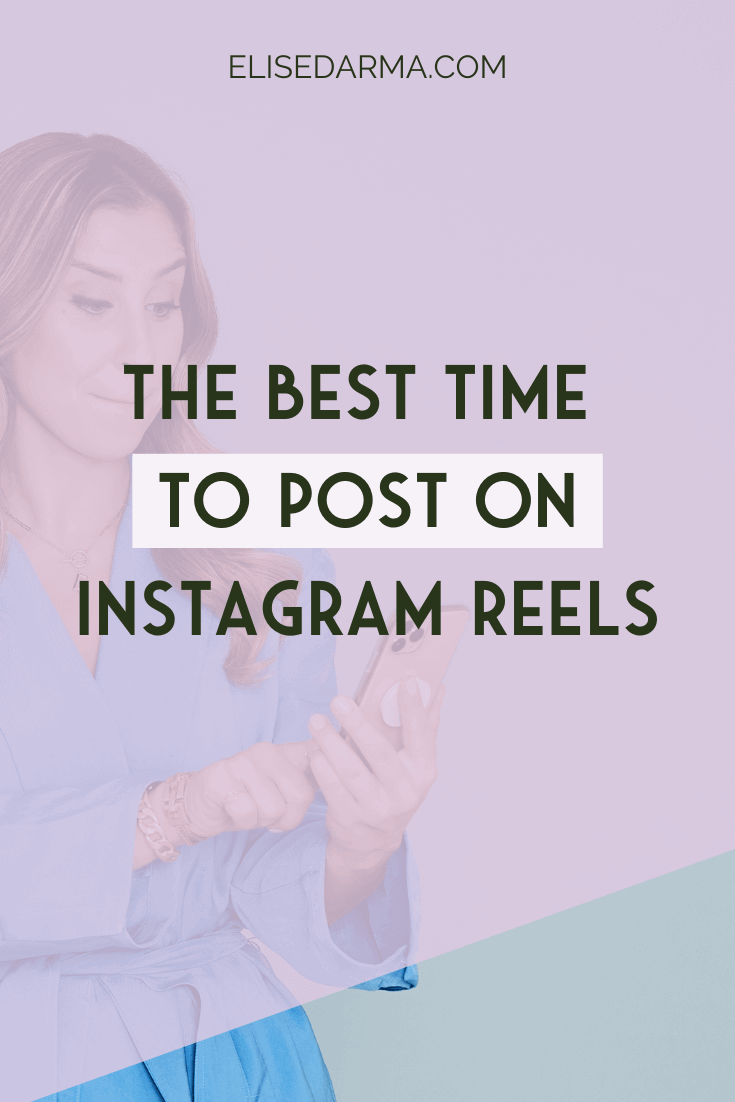 Got access to Instagram Insights?
This is where it gets juicy.
Once the data starts flowing in, you can drill down and see what is and isn't resonating with your audience.
Auditing your content is a game-changer. It's the secret sauce to growing a thriving business on Instagram.
Here's how to do it:
Navigate to Insights > Content You Shared > Reels.
Change your time frame to 1 year or six months.
Filter by Plays, Shares, and Saves
Sort by Highest and then Lowest
Next, go into your top 9 posts for each filter and ask yourself the following questions:
What do my most popular posts have in common?
What do my least popular posts have in common?
You should notice a common theme emerging, like a specific topic that's really resonating with your audience or your goofy relatable Reels that are making your followers feel seen.
Whatever it is, follow the trend.
And for your least popular posts? Do the same thing. If something isn't working, ditch it. 🗑️
P.S. Please remember that promotional content, whether for your business or a paid post, usually underperforms. Don't stop promoting your business. Recognize it's an outlier and focus on your regular 'ol posts that aren't bringing in high levels of engagement.
Mistake #2 – Being Inconsistent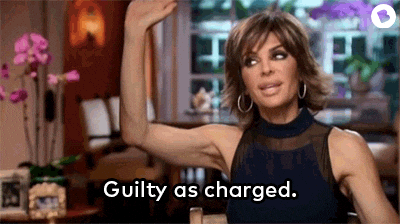 Staying consistent on Reels (or social media in general) isn't something I always got right. There have been times when I post diligently every day, and then those unintentional social media breaks where I don't post for months.
The algorithm doesn't like this.
It wants to reward creators who are loyal to the app and, in turn, keep other users engaged and happy. The more you can show you're a consistent creator of high-quality video content; the better your posts will perform.
That's why I recommend batch-creating your Reels videos and aiming for a posting schedule of 3 to 5 Reels per week.
Need help with video ideas?
Join On Video, and you'll get 5 weekly video ideas that require zero dancing, plus caption templates to go with each video, designed for leads and sales. It's perfect for busy entrepreneurs who want to grow their businesses without wasting time on trends or learning choreography.
Mistake #3 – Not sticking to your niche
Think of the Instagram algorithm as a giant search engine. Like Google, it's trying to categorize posts, understand users' likes, and find similar content to keep users engaged.
Now, it's totally okay to experiment with videos and share the occasional personal or fun Reel now and then, but once the algorithm has pinpointed your account for a specific niche – stick to it.
Keep the momentum going, and continue to make videos around those topics to boost your views, brand awareness, and, most importantly, your sales.
---
Ready to Grow Your Biz Using Instagram?
Heard about social selling but not sure what to post that will build trust, attract your dream audience and bring in those sweet dollar bills?
I've got you.
My free Reels content calendar will show you EXACTLY how to sell your services on the 'gram and strategically plan each post for an entire month.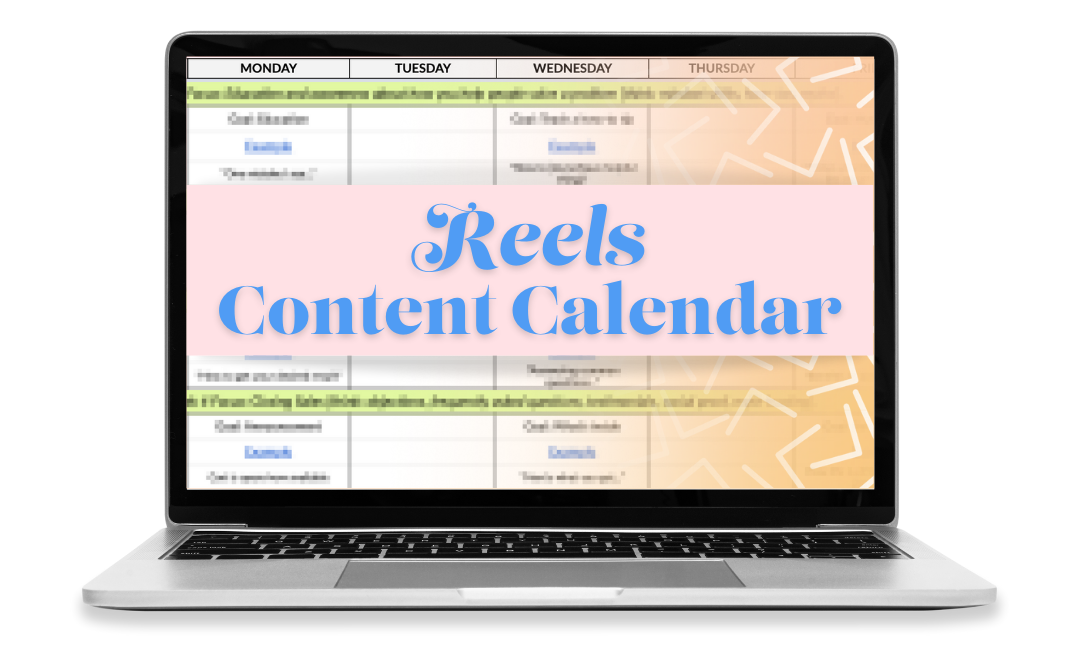 It's a jam-packed freebie perfect for creators, coaches, service providers, and product businesses who want to demystify social selling and create consistent, valuable posts.
Inside the Reels content calendar, you'll learn:
My Reels strategy that'll actually grow your business.
What type of content to create each week.
How to use your content to generate leads and close sales.
Sound good?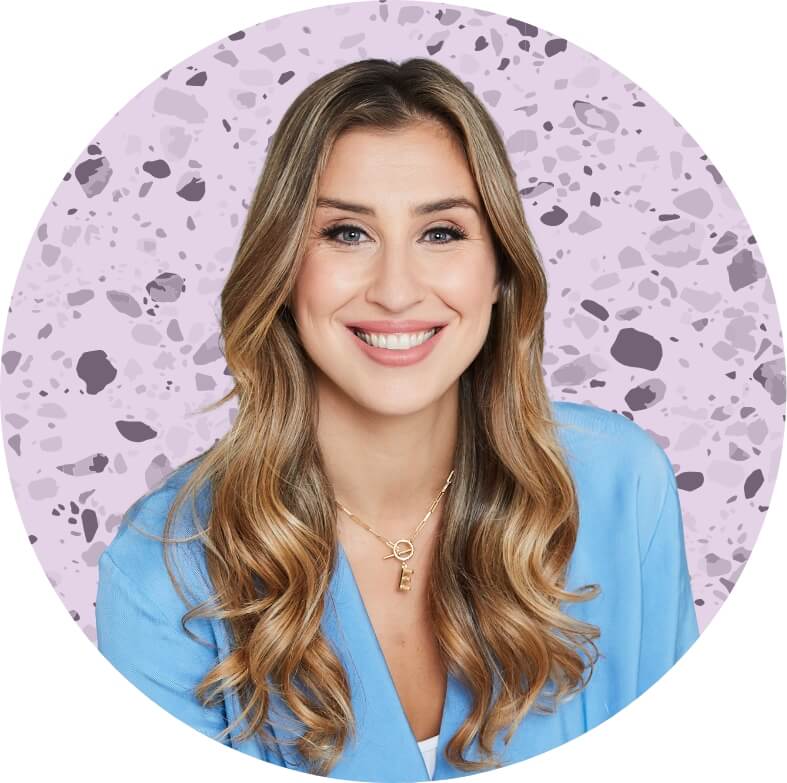 Hi, I'm Elise Darma!
I traded my 9-5 office cardigan for
that 7-figure entrepreneur life. But
I'm no overnight success. I've
experienced burnout, overwhelm
and ghosting Instagram for the
entire month of February 2019. I'm
probably the laziest Instagram
marketer you know, but if you want
to know how to sell more by doing
less – you're in the right place.
watch the free
Instagram Workshop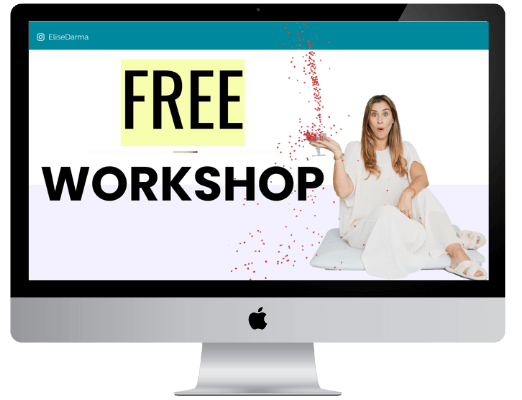 Get a weekly dose of what's
working in my business that you
can implement in yours.