The Best Video Editing Apps for Instagram Reels
Share this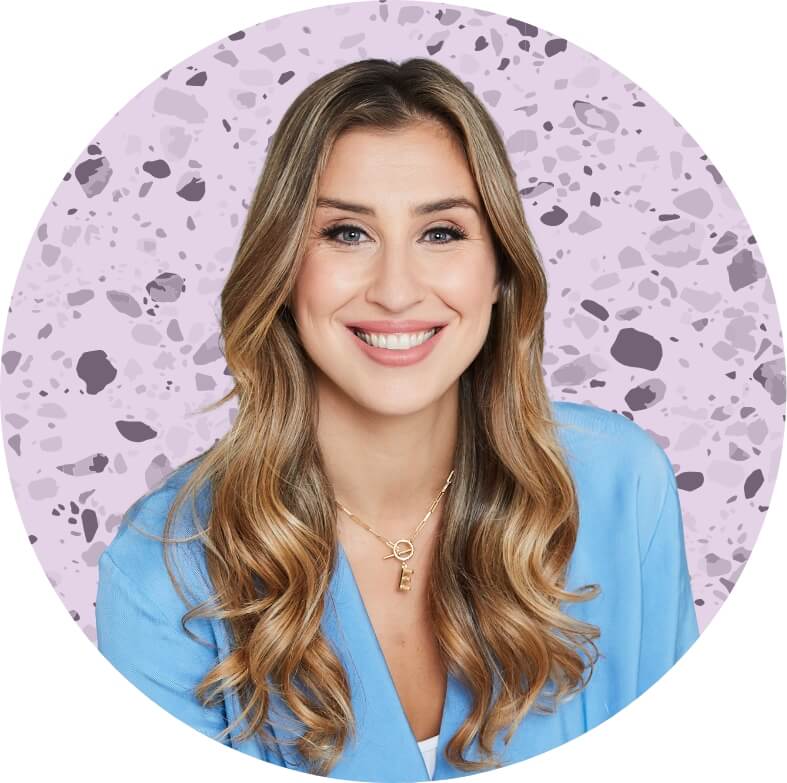 Video editing in Instagram Reels is glitchy AF. I've lost count of the times my drafts have vanished, the audio un-syncs, and my patience is put to the test when trying to cut my footage to the beat. 😩 Sound familiar? Then keep reading. In this blog post, I'm spilling the beans on the best video editing apps for Instagram Reels that'll have you creating faster and better videos – without the emotional trauma.
Top Video Editing Apps for Instagram Reels
I don't know if you know this, but I am an IG OG. Before Instagram Stories and IG Lives were a thing, I was over-using the Lo-Fi filter and creating photo collages. *shudders*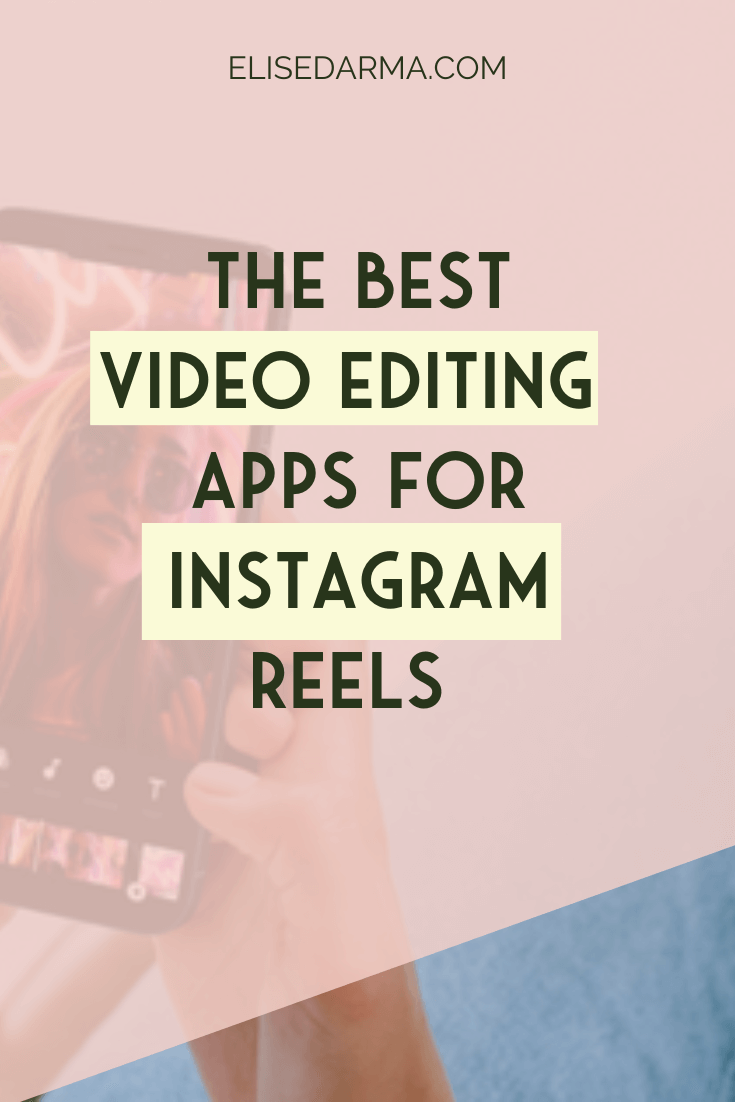 Suffice to say, I've gone through A LOT of apps over the years to help me create better content, and when short-form video content began trending, it was no different. The result? I've tried almost every top video editing app for Instagram Reels. Below, you'll find the amazing video editor apps that stood the test of time on my phone and have helped me create some of my most viral videos. Prefer video instead? Check out my video HERE 👇
InShot
I have something to confess. This is not an unbiased review of the best editing apps for Instagram Reels. I have favorites. The apple of my eye? InShot Video Editor. With 65k ratings and a 4.8/5 star average in the app store, I'm not the only one who feels this way. It gives you absolutely everything you need to create eye-catching Instagram Reels for the low price of $0. Download the app, and in a couple of seconds, you'll be adding transitions, cutting up footage, and adding video effects like a pro. But the feature that holds a special place in my heart? The font options.
View this post on Instagram
Unlike Instagram Reels, you're not limited to a handful of options. You're spoilt for choice, AND you can change the text color, border, and label to match your brand. 😍 Head to the timeline, and you can adjust when your text appears. I find InShot's functionality for this way more user-friendly than Instagram Reels, and it's much easier to ensure you're cutting the clip at the right time. …But the million dollar question is…
Should you upgrade to InShot's paid version?
In my opinion, it's worth the hype. I upgraded my account, and it saved me from:
Premature gray hairs
Throwing my phone against the wall
Splurging on expensive desktop software (I'm looking at you, Adobe!)
With a few taps of my thumb, I can quickly splice a video, use any transition effects to add some *spice* and get rid of the InShot watermark on videos. The best part? The Pro version will only set you back one cup of coffee a month. For $3.99, you'll have full access to the app, or if you're not a fan of subscriptions, you can upgrade to lifetime access for $34.99. 🤯
InShot Fact Sheet
Compatibility: iOS and Android Price: Free and paid plan Key Features:
Trim, split or merge videos
Adjust the speed of clips
Trendy filters and video effects
Add background music, sound effects, or voiceover
Add animated stickers and text
Adobe Premiere Rush
Meet Adobe Premiere Rush. It's a stripped-down version of Premiere and one of the best social video editing apps. It has almost every basic feature you need, like:
Splicing clips
Adding transitions
Adding titles
Preset and manual video filters
Importing and editing audio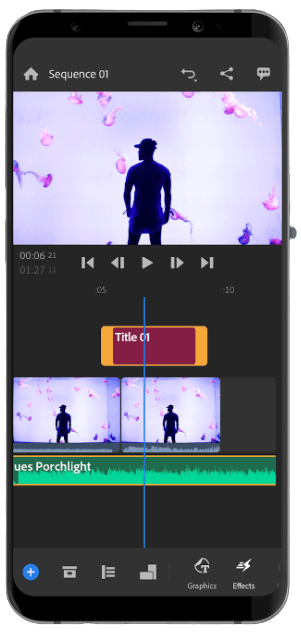 What I like about the app is its built-in templates for Instagram Reels. You never have to worry about the incorrect video aspect ratio, and it exports your videos in HD quality. If you're on the fence about opting for Adobe Rush or InShot, look at how you prefer to edit. Are you comfortable using your mobile phone, or would you rather use a desktop app? If it's the latter, go for Adobe Rush.
Adobe Premiere Rush Fact Sheet
Compatibility: Windows and macOS / iOS and Android Price: Free and paid plan Key Features:
Motion graphics
Titles
Built-in social media templates
Audio importing and voiceovers
Color correction and filters
Transitions and effects
Wondershare Filmora Go
A popular desktop video editing tool, Wondershare launched its mobile version, Flimora Go, and made it ridiculously easy to edit videos.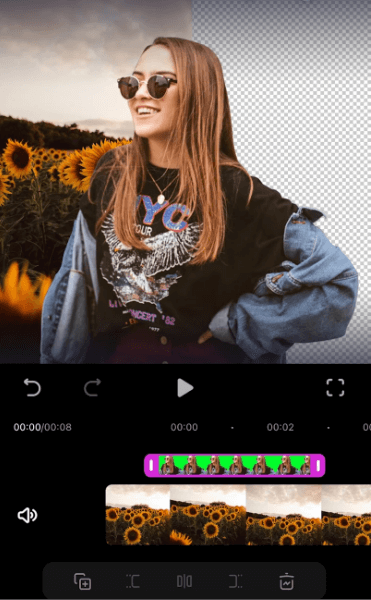 On a red-eye flight to Bali? Bash out a month's worth of Reels.
Got a long subway ride home? Splice your way to another viral video.
Waiting in line for your daily dose of an iced almond latte? Import, edit, and export an entire Reel within minutes.
While Filmora Go has the same basic functionality as the other video editing apps for Instagram Reels, it has a bunch of unique features too.
Use the green screen effect to change your background and add special effects.
Split the screen for a unique way to tell your story.
Use auto-beat sync and eliminate 99 of your editing problems.
Wondershare Filmora Go Fact Sheet
Compatibility: Android and iOS Price: Free and paid plan Key Features:
Basic editing tools
Royalty-free music
Text overlays
Speed ramping and auto masking
Picture-in-picture
Splice
Are you the Michael Bay of Instagram? If epic transitions, sun flares, and Hollywood-style effects are on your mood board for stunning Reels, then Splice is the app for editing Reels you need in your life. It gives you the power of a desktop video editor and puts it in the palm of your hand.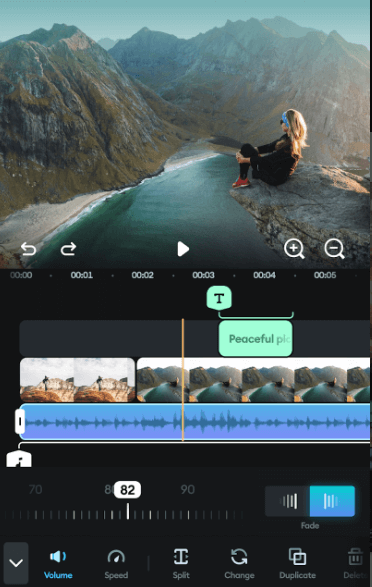 With a few taps, you can create professional videos that stand out on social media with advanced pro tools, an intuitive UX, and a sound library that puts most of the other apps for editing Reels to shame. Speed ramp your Reels to add *drama*, keep all your video clips in one workflow without having to delete anything, and change the color of almost anything with a single tap. It's the perfect tool for business owners and creators who want a cinematic look and a more expensive feel – but on a budget.
Splice Fact Sheet
Compatibility: iOS Price: Free with paid plans Key Features:
Dynamic transition styles
Filters and effects
Music library
Audio mixing
Voice overs
Customize background
Reels Video Editing Tips and Tricks
Okay, you have the best video editing apps for Instagram Reels in your palm – now what? If you want to take your Reels to the next level, some basic editing tips and tricks will take your content from 😒 to 🤩.
Cutting on Action for Transitions
Transitions are a fun and easy way to make your 15-second Reels stand out. …The only problem? It can feel like an advanced mathematics class. 🥴️ To execute a transition flawlessly, you need to cut on the movement blur. For example, if you're doing the classic "swipe" movement, you want to cut your first video when your hands are moving up or down. When you film your second clip, do the same thing, and when you stitch it together, you'll have a perfectly executed transition.
View this post on Instagram
Cut to the Beat
I've mentioned cutting to the beat a few times in this post, but what does it actually mean, and why is it so important? 🎶Cutting to the beat is a classic video editing formula that creates a rhythmic form of visuals. Remember, our brains LOVE patterns, and when you create one with the beat and your footage, it instantly makes your Reel more engaging. Hot Tip🔥: You don't need to cut on every beat, but aim to cut when switching scenes.
View this post on Instagram
Add text to the beat
Similar to changing the scene to the beat, you can use the same effect with text. Adding text to the beat makes your Reel more appealing and adds more context to what's shared in the audio. Need an example? Cut the text to appear and disappear on the beat for a tutorial. It will keep viewers engaged, won't overwhelm them with information, and you'll experience a higher retention rate.
Watch my YouTube video for even more Reels video editing tips.☝️
---
Level Up Your Reels Strategy with Videos Vault
Videos Vault is the ace up my sleeve when it comes to dominating the Instagram algorithm, growing my account, and turning those views into sweet, sweet dollar bills.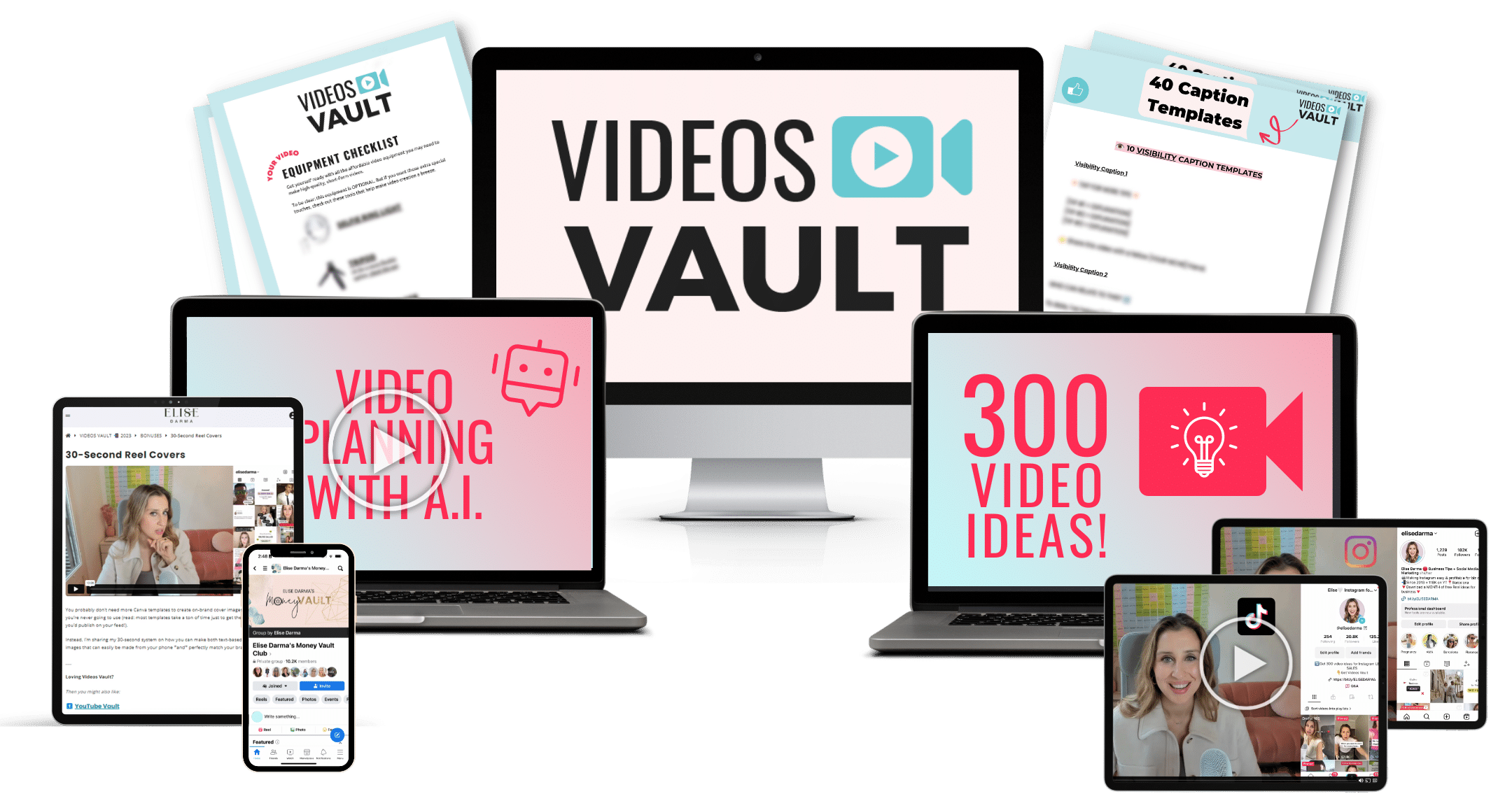 Videos Vault is a bank of 300 evergreen, short-form video ideas that you can use all year long, with the power to drive free traffic for weeks or even months after publishing.
Perfect for COACHES, SERVICE PROVIDERS and CREATORS, Videos Vault is the quickest and easiest way to grow your followers and organic traffic today.
With Videos Vault, you'll create videos to:
Get MORE visibility in your market
​Drive steady traffic to your videos and business, months after posting
Connect with your audience in a way that suits your personality – whether that's on or off camera!​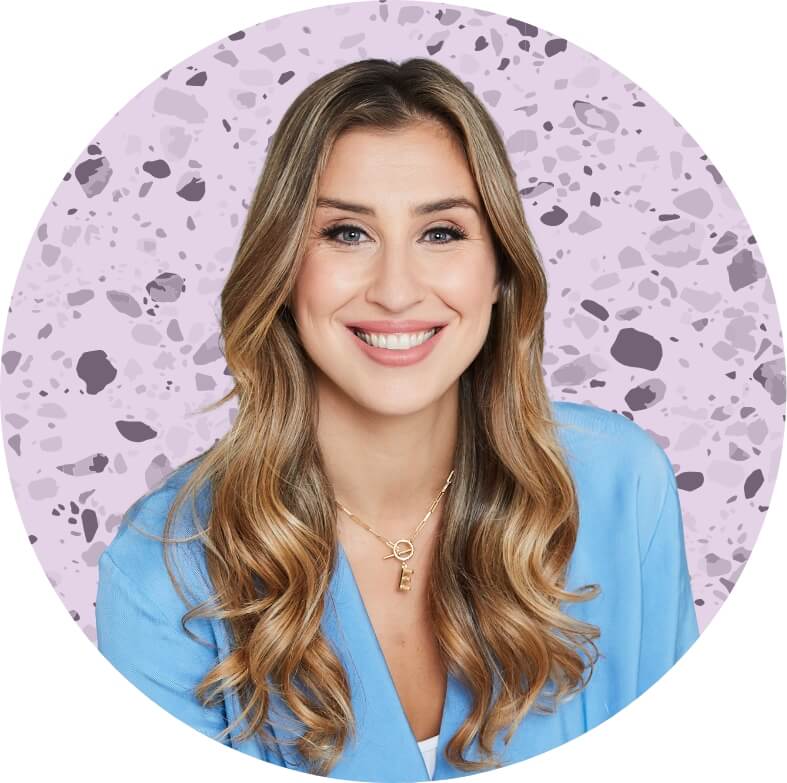 Hi, I'm Elise Darma!
I traded my 9-5 office cardigan for
that 7-figure entrepreneur life. But
I'm no overnight success. I've
experienced burnout, overwhelm
and ghosting Instagram for the
entire month of February 2019. I'm
probably the laziest Instagram
marketer you know, but if you want
to know how to sell more by doing
less – you're in the right place.
watch the free
Instagram Workshop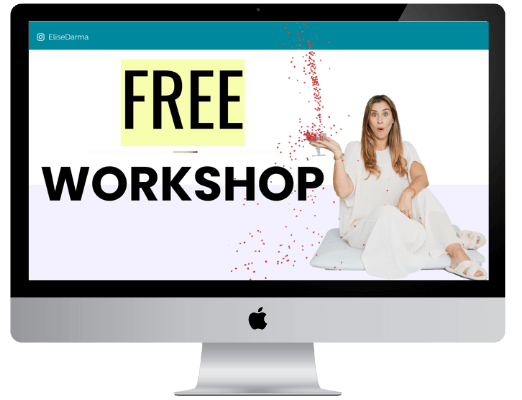 Get a weekly dose of what's
working in my business that you
can implement in yours.