How to create video marketing content on a budget
Share this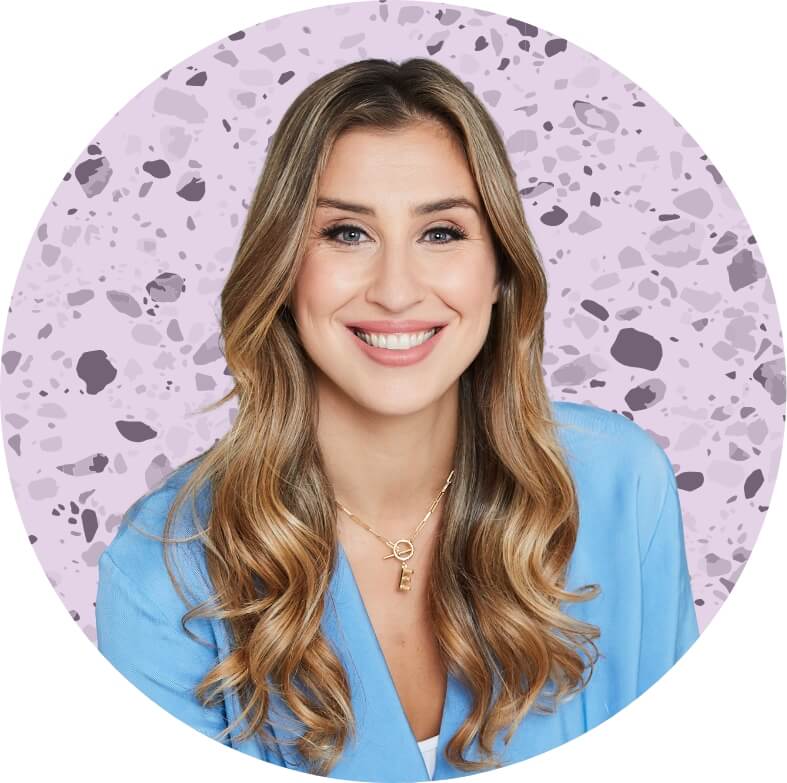 Hey, savvy business owner! Want to create quality videos for your business without splurging a ton on equipment?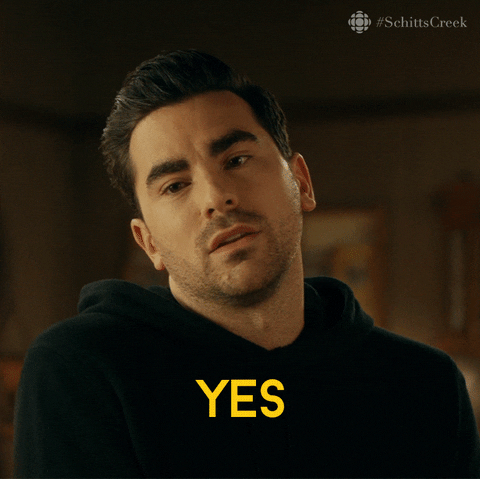 Awesome, then you're in the right spot. Let's talk about how to create high-quality video marketing content for your business. Be sure to read through this post carefully, because in it I'll share a list of all the tools and equipment pieces that I used to grow my YouTube channel to over 100,000 subscribers. Prefer video? Watch this video in full here ⬆️

Equipment For Video Marketing Content
Don't go overboard… you might just need your phone!
When it comes to the equipment you need to make really nice videos, the fact is, you don't need to invest in a whole lot. Especially at the beginning. For Instagram and TikTok, your phone does all the filming that you need. For YouTube, your phone quality is still likely high quality enough to get you started. On top of that, you don't even need the latest and greatest model from Apple to get the job done. In fact, I had an old phone for years. I remember going to a marketing conference and someone commented saying, "Oh, Elise, you're an Instagram marketer and you're using an old phone?" And I said, "Yeah, it's good enough. It takes good enough quality pictures." 🤷‍♀️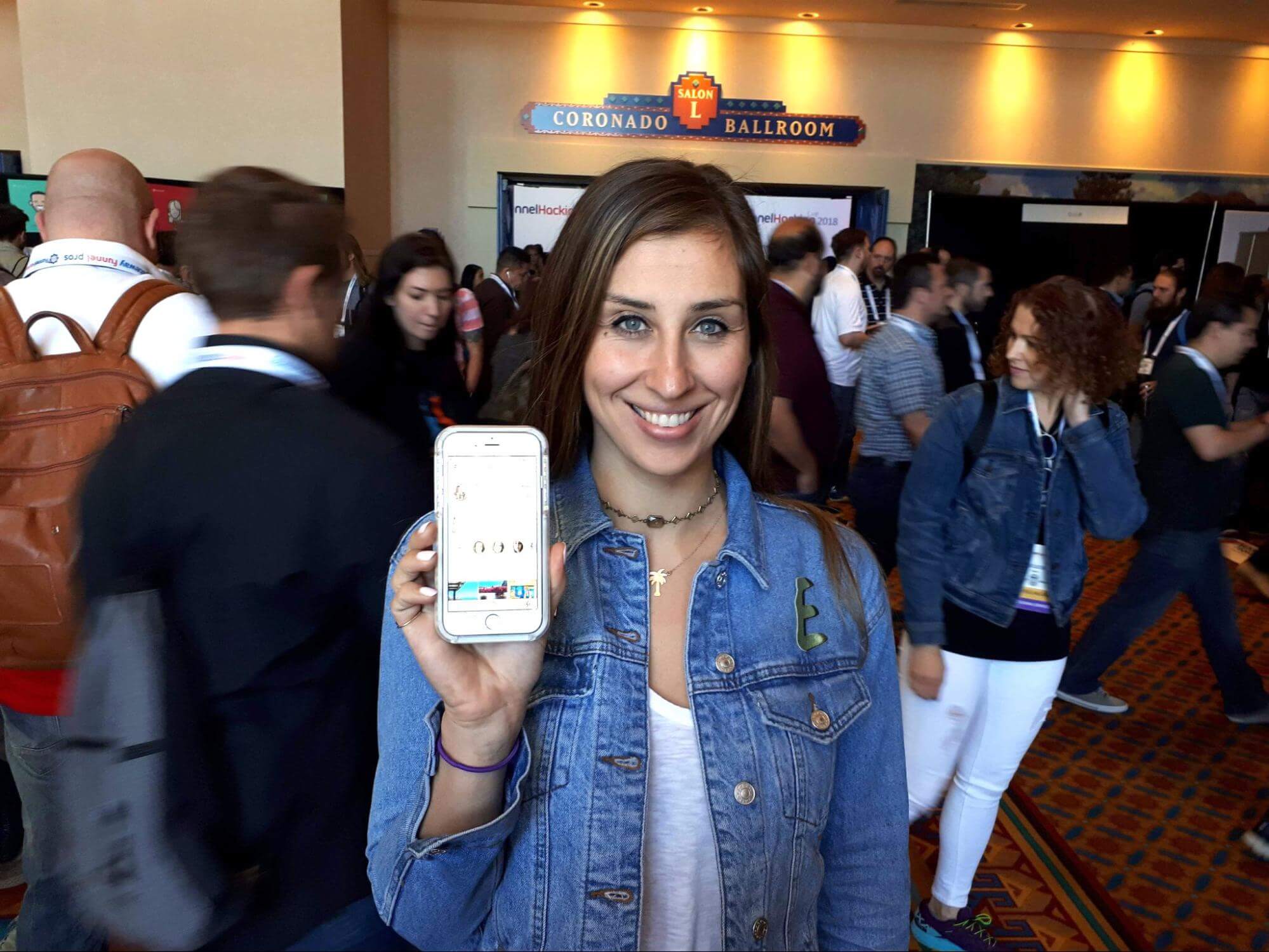 Me at the aforementioned marketing conference with my old cracked phone.
Now, there ARE a few things you will need in terms of equipment to make your video marketing content easier.
Joby Tripod – This camera tripod has bendy legs, which I find really handy. I use this to film both Instagram and YouTube content. It also includes a smartphone holder.
Logitech Webcam – If a flip camera or a DSLR camera feels out of budget right now, look at buying a webcam. Logitech has a really, really good webcam that shoots in 4K. (This is what I currently use for all of my Zoom calls.)
Lighting – Pro tip: If your face is well lit, your video quality is going to look much higher quality. Because of that, I'm a big fan of ring lights. I have a massive ring light that sits in front of my desk, always.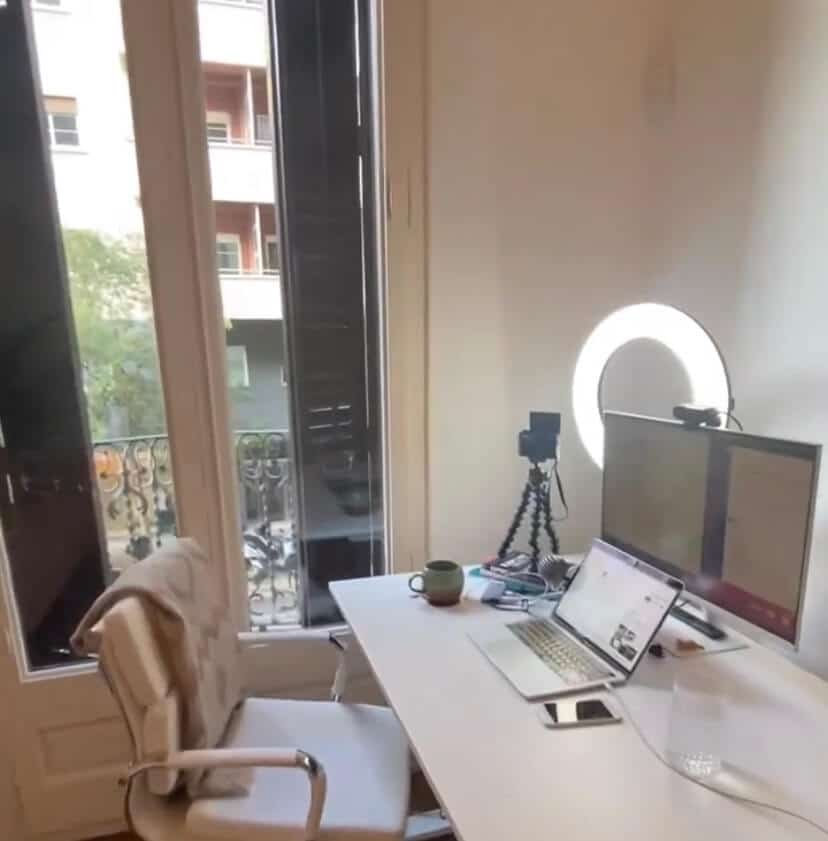 You can also see my tripod and webcam in this pic! I've also used mini ring lights that attach to my desk. Just make sure you get a ring light that plugs into the wall not to your computer through a USB port. You don't want a ring light to be powered by your laptop.
Editing Software – Of course, editing directly within the TikTok and Instagram Reels app is free. BUT, if you find either of these apps glitchy (as I do), there are paid apps that work really well.

ScreenFlow (Mac) – This program has the best features and helps me edit really quickly. It's also how I record myself on camera AND show my phone screen at the same time (something I get asked about all of the time!)
Camtasia (PC) – This program (very similar to ScreenFlow) is extremely user-friendly and includes professional editing features that make creating video marketing content a breeze.

Microphone – Your camera or your phone will pick up decent audio, but for really clean, crisp, clear audio I highly recommend a lav mic. One that I have used for years is super easy because it plugs directly into my smartphone and I record through the Rode app. Good quality audio is always worth the investment.
Wardrobe – I'm going to share my secret with you… okay? I've been known to order clothes online, wear them on camera, and then if I don't like them, I might return them. It's just part of the job. News anchors do it too!
BONUS TIP: Props – What about the stuff in videos that really add personality and fun? I use props to add personality to all of my videos. In fact, you've probably seen my video where I have a massive hat on. It's like six feet in diameter or something. I intentionally bought this hat as a prop to use in my videos (and it's been used in ads that have been seen by millions of people!). I still get comments and DMs from my Instagram followers talking about this hat. So sometimes props are worth the investment.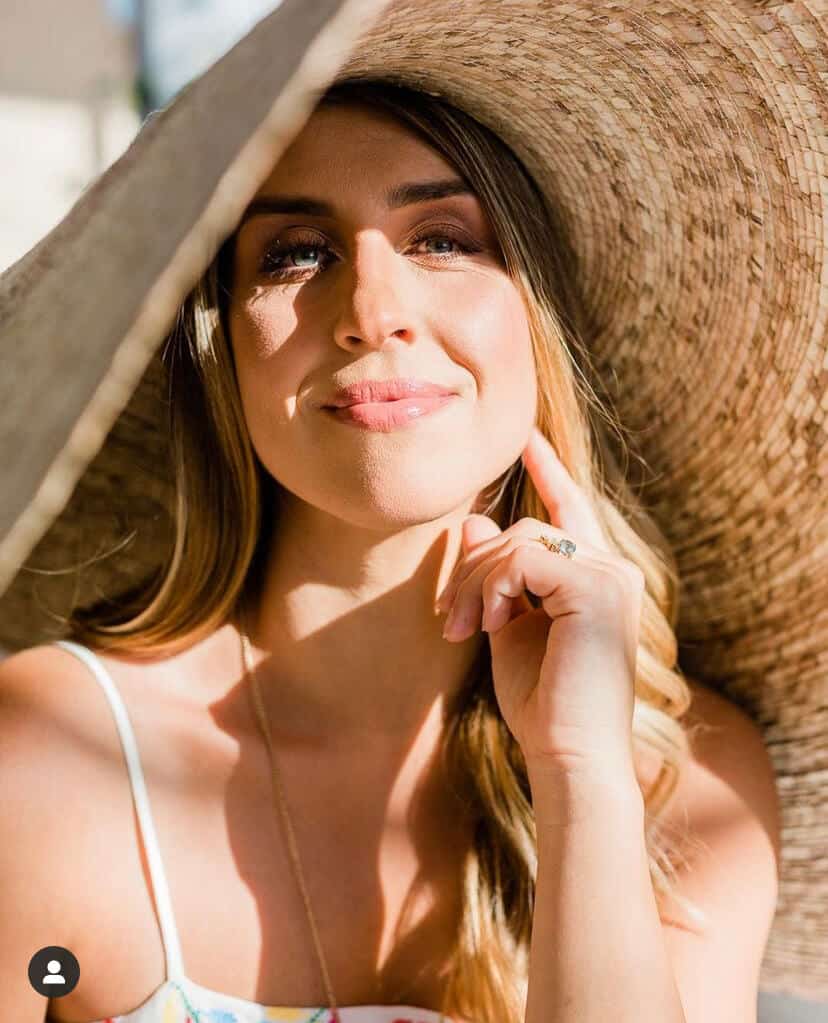 Instagram…
VS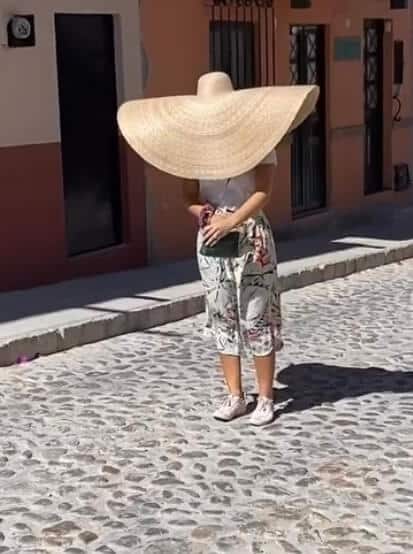 Reality 🤣

The bottom line is, video marketing content is more about YOU and your AUDIENCE than fancy equipment. So focus on creating helpful videos that are a reflection of you.
---
Now that you're set up, you need video content ideas!
The good news is, I did a lot of the work for you. 😊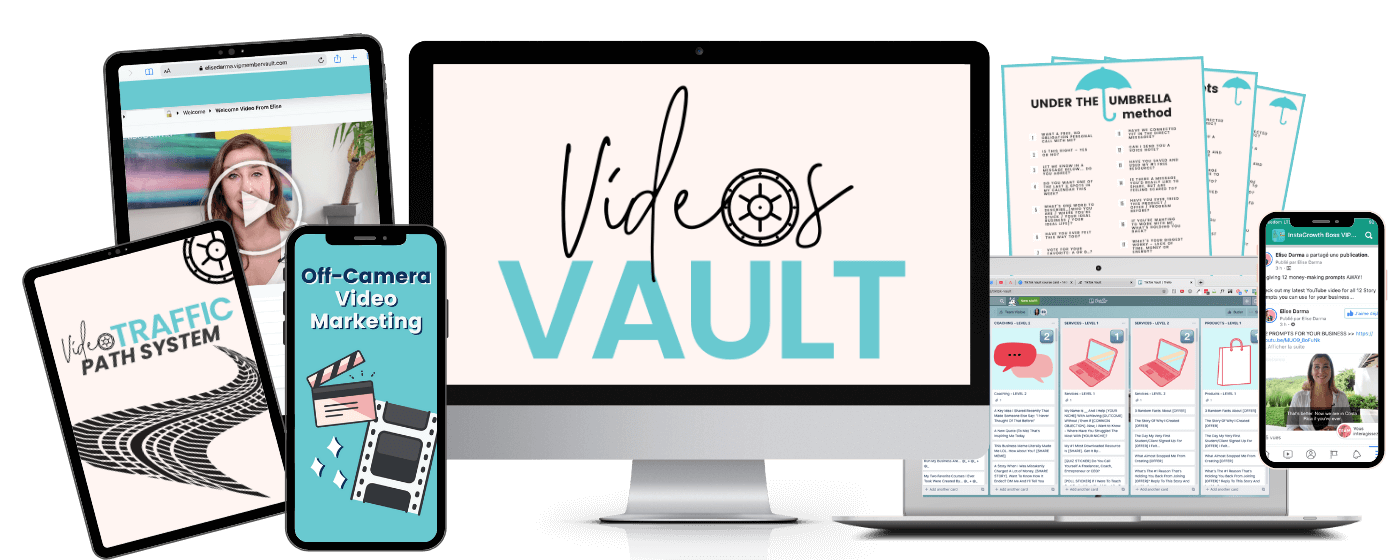 It's 300 video ideas for the busy entrepreneur who's ready to grow their customer base – leveraging Instagram's Reels feature.

Videos Vault is a two-part program that's one-half TRAINING, covering both the how-tos and strategies of Reels and TikTok, and other half VAULT of 300 actionable video ideas. Perfect for COACHES, SERVICE PROVIDERS, and CREATORS, Videos Vault is the quickest and easiest way to grow your followers and organic traffic today. With Videos Vault, you'll create videos to:
Get MORE visibility in your market
​Drive steady traffic to your videos and business, months after posting
Connect with your audience in a way that suits your personality – whether that's on or off camera!​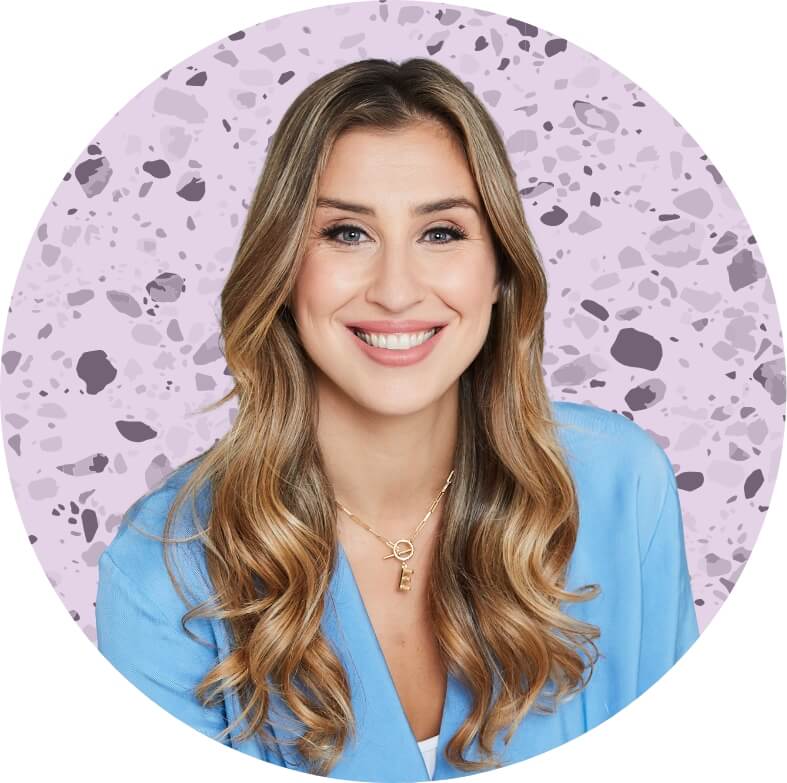 Hi, I'm Elise Darma!
I traded my 9-5 office cardigan for
that 7-figure entrepreneur life. But
I'm no overnight success. I've
experienced burnout, overwhelm
and ghosting Instagram for the
entire month of February 2019. I'm
probably the laziest Instagram
marketer you know, but if you want
to know how to sell more by doing
less – you're in the right place.
watch the free
Instagram Workshop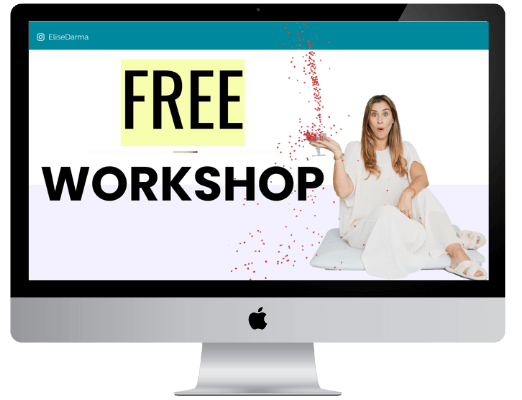 Get a weekly dose of what's
working in my business that you
can implement in yours.