How to Create an Instagram Content Calendar (Step-By-Step)
Share this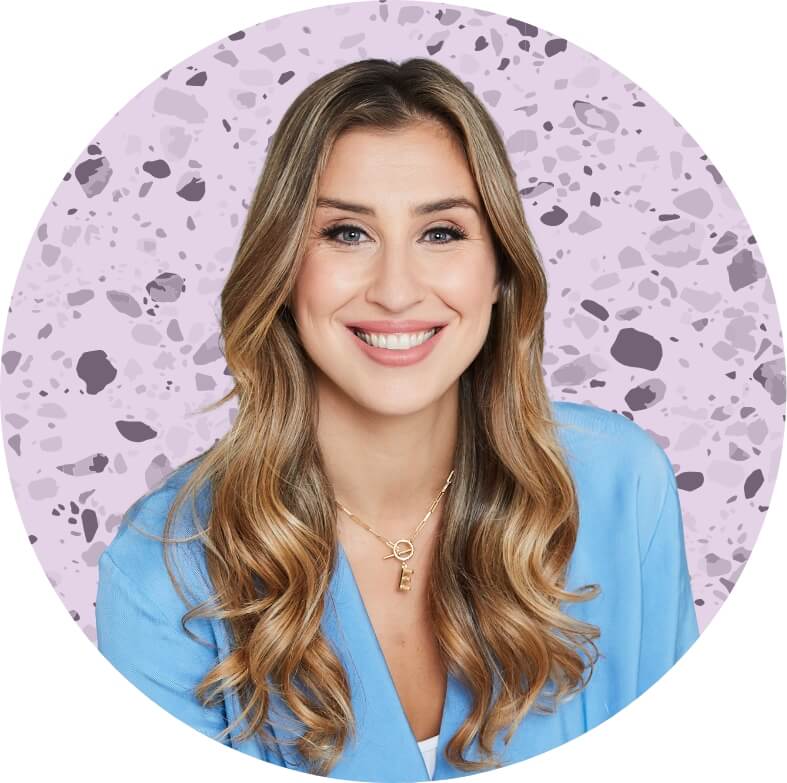 "I don't have time to post every week on Instagram."
"I can never think of any good post ideas for Reels."
"Every time I post, it's crickets. No comments. Hardly any views. Absolutely zero sales."
Sound familiar?
Then you're in the right place.
The good news is that the problem isn't YOU. It's a lack of content strategy.
The solution to your Instagram woes?
A social media content calendar.
But I'm not talking about a simple Google Sheet with seven columns for the days of the week.
Nay, nay.
If you want to see results from your Instagram posts, you need to dive deeper into your performance, analyze the data, and strategically plan what to post and when.
Want to learn how to create an Instagram content calendar that gets results?
Then keep reading. I'm sharing how to turn low-engagement accounts into money-making machines.
P.S. Stay till the end if you love free things and love getting results without doing the most.
How to Create an Instagram Content Calendar (Step-By-Step)
Before you can create an Instagram content calendar, you need a plan. Follow this step-by-step guide to remove the mystery of what to post, when to post, and how to hit your Instagram goals.
Step 1: Determine Your Post Strategy & Content Themes
What is the easiest way to overcome Insta-block? A plan.
When you have themes aka content buckets for your posts, it's easier to come up with ideas and kick overwhelm to the curb.
Let me show you what I mean.
Imagine you're selling homemade jewelry on the 'gram. Your content strategy for the next nine posts for your brand might look something like this:
Product shot flat lay
Product design behind-the-scenes
Customer review
Brand backstory
Product in use (user-generated content, or UGC)
Tips on how to accessorize
Educational post
Answering common questions
New product announcement
So simple, right?
It's 100x easier to brainstorm content ideas when you have a theme to follow.
Step 2: Figure Out Your Posting Volume
"How often should I post on Instagram?"
If that question keeps you up at night, you're not alone.
Posting frequency is something I see so many business owners stress about, so I've put together some data from Later and advice from the Head of Instagram, Adam Mosseri.
After analyzing over 22 million Instagram feed posts, Later found that:
Accounts with 0-10K followers post 3 feed posts per week.
Accounts with 10k-100k followers post 3 feed posts per week.
Accounts with 100k-500k followers post 5 feed posts per week.
Not too bad, hey?
During Instagram's Creator Week, Adam Mosseri said two feed posts per week are ideal for building a following on the app.
And here's what Later found about how often you should post for each content type:
Nano Accounts (0-10,000 followers)
1 Instagram Reel per week = an average engagement rate of 3.95%.
14 Instagram Reels per week = an average engagement rate of 4.73%.
1 carousel post per week = an average engagement rate of 3.36%:
Micro Accounts (10,000 – 100,000 followers)
1 Instagram Reel per week = an average engagement rate of 1.05%.
20 Instagram Reels per week = an average engagement rate of 2.99%.
1-5 carousel posts per week = an average engagement rate of 0.9%.
Mid Accounts (100,000 to 500,000 followers)
5 Instagram Reels per week = an average engagement rate of 0.74%.
5 carousel posts per week = an average engagement rate of 0.74%.
The takeaway?
If you're looking to improve your reach and engagement, prioritize posting more than one Instagram Reel each week. It will help you reach new audiences and grow your account faster – more than any other type of content on the platform.
What does that mean for your posting frequency strategy?
When you create an Instagram content calendar, choose a number that works for you.
If you can only manage to post 2 Reels and 1 carousel post per week, do it.
Showing up consistently and providing high-quality content will always get you the best results for your business.
Burning yourself out trying to pump up multiple pieces of lackluster content every day? Not so much.
Step 3: Find Your Best Days and Times to Post
Raise your hand if you remember waking up at 3 am to publish a post and join engagement pod threads to one-up the Instagram algorithm.
*Slowly raises hand*
Luckily, timeliness isn't as important as it was in 2017.
The Instagram algorithm works differently these days, so you don't have to sacrifice your beauty sleep to ensure your post doesn't tank.
But that doesn't mean you get a pass to ignore when you post completely.
Open up Instagram, navigate to your Insights, tap on "Total Followers" and scroll down to "Most Active Times."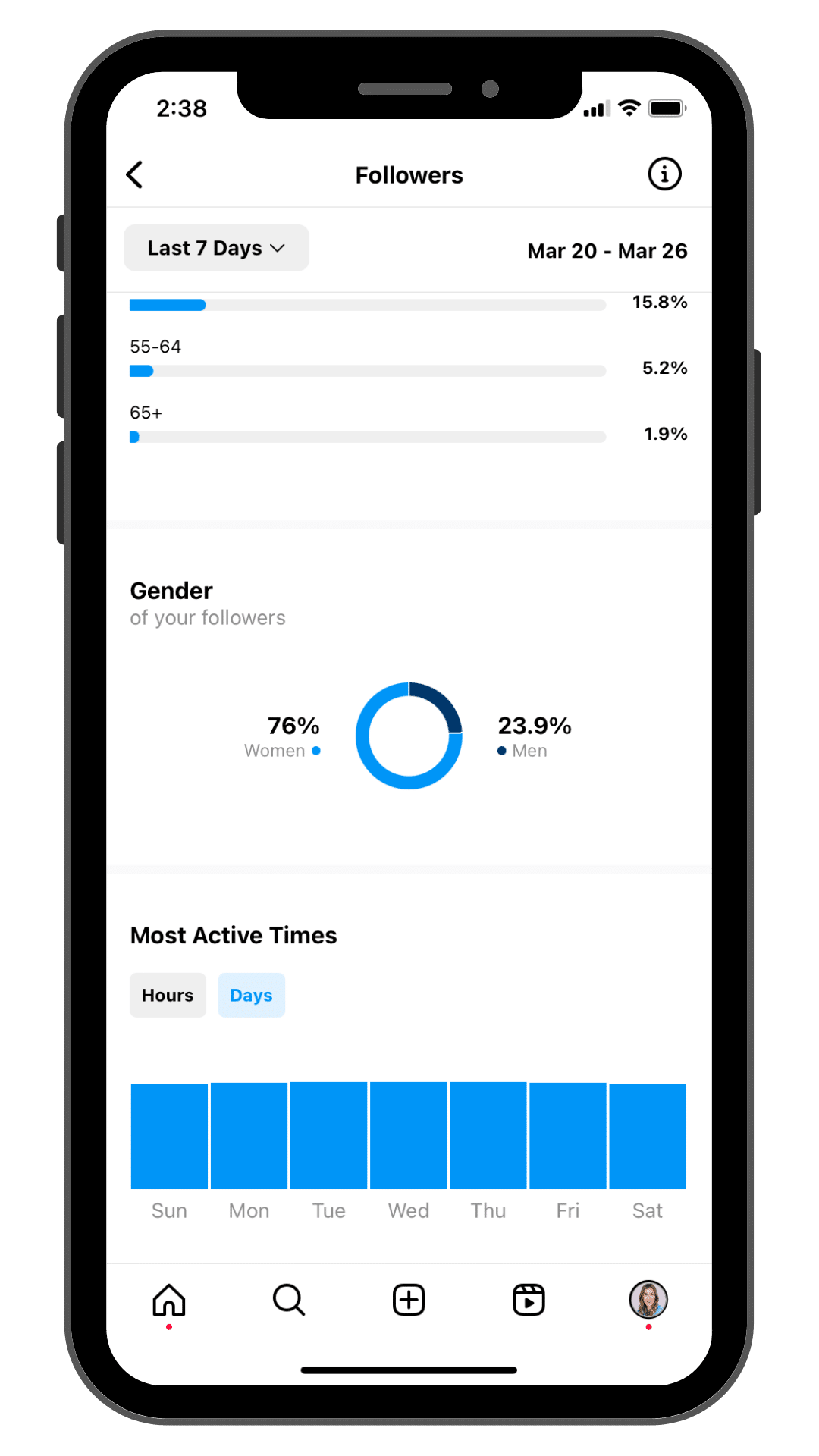 Here, you can see the days your audience is most active. If your content schedule is 3x a week, choose the three with the highest levels of engagement.
Next, tap on "Hours."
It will show you when your audience is most active online.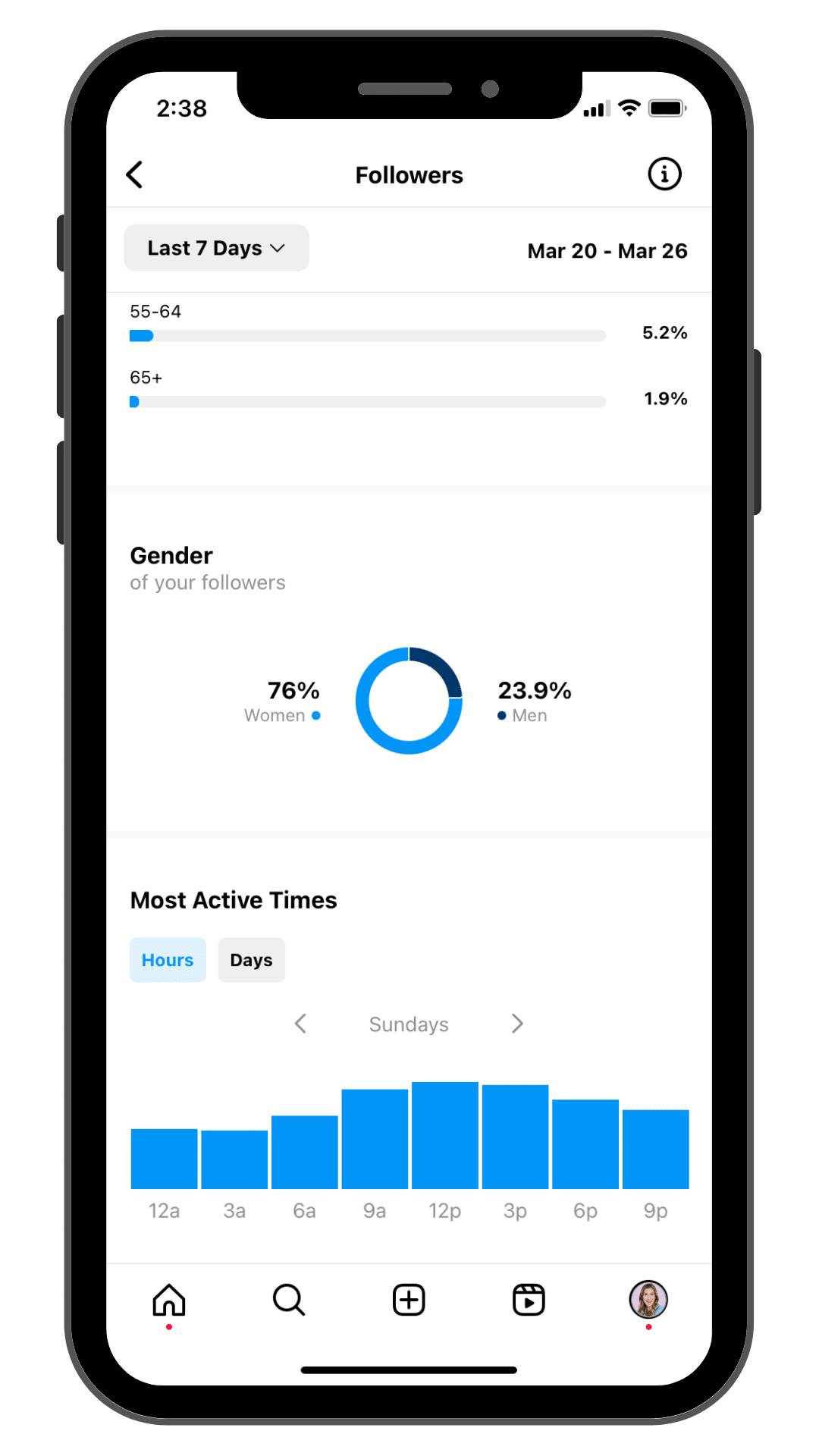 This is the tricky part.
While picking the times with the highest activity level is tempting, it's the wrong move.
Why?
The sweet spot is posting as your audience activity starts to rise. This means your post will appear in people's feeds when they open the app and will continue gaining momentum as more users log on.
Finally, feel free to experiment.
If you're looking at your Instagram analytics and still feel unsure, pick a few different days and time slots. Schedule your content, and keep experimenting until you see trends in your data.
You might find that scheduling posts at 8 am on a Monday, 12 pm on a Thursday, and 1 pm on a Saturday give you the best results.
Step 4: Fill in Your Instagram Content Calendar
You've done all the hard work. Your calendar topics are done, you've committed to a posting strategy, and now it's time to start planning, creating, and scheduling your Instagram content.
Planning Your Instagram Posts
With your post categories and themes in mind, start brainstorming ideas for each piece of content you need to create.
For example, if your posting frequency is three Instagram Reels per week and your post goals are education, how-to tip, and industry myth-busting, your content calendar might look like this:

Create Your Content
Is this the part where you get stuck? I get it. I've been there.
A few years ago, I would panic post on Instagram. I knew I had to post something, but I had nothing prepared and would quickly put something together to keep a consistent posting schedule.
Or the complete opposite would happen.
I'd tell myself it's okay to miss one day. I'll catch up tomorrow.
Neither scenario is great. You're setting yourself up to fail because you have no plan and leave everything to the last minute.
The solution?
Batch create your Instagram posts.
It's a method I use for all the content my team and I create every month. Whether it's YouTube videos or Instagram Reels, we regularly set aside a day to create as much content as possible.
It kicks procrastination to the curb.
You no longer have the excuse of "Whoops! I forgot I don't have anything to post today. Guess I'll watch another episode of Friends."
Schedule Your Instagram Posts
After your content creation day, the final step is to create publishing schedules for the days of the week and optimal times you discovered in step three.
Using a social media scheduling tool like Later simplifies the entire process.
Seriously.
You don't even need your phone if you have the auto-post feature on. Later will automatically post on your behalf, keeping you on track and making sure you hit your peak engagement window.
Easy peasy.
You'll hit your Instagram marketing goals, post consistently, and keep your stress levels to a bare minimum.
Step 5: Analyze Your Results with Instagram's Analytics
Here's the thing.
The first time you create your Instagram content calendar, you might not see any results.
That's not a bad thing.
It's a sign you need to tweak your strategy, throw in some A-B testing, and figure out what works for your account and what doesn't.
Your secret weapon? Instagram's Insights tab.
When you take the time to analyze your results, you'll quickly see what you need to change for the following month.
Let's workshop an example together.
Open your Insights tab, navigate to content, and set your filters to "Reels" and views within the "Last 3 Months" and repeat this process for Saves, Shares, and Likes.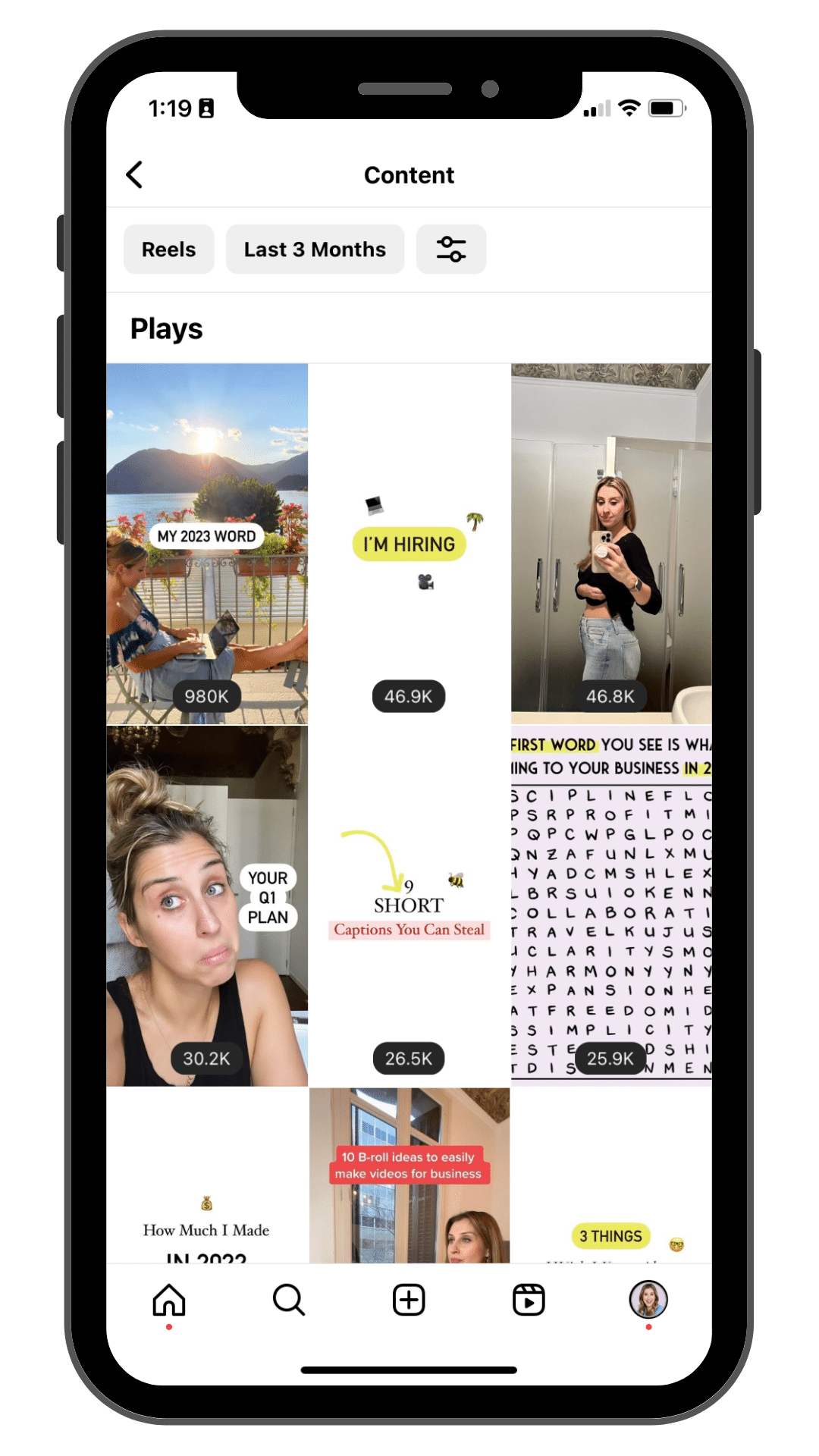 Ask yourself the following questions:
Which posts have the best performance? Why?
Which posts didn't perform well? Why?
What trends are you noticing?
Is there a specific time or day with a spike in engagement?
Is a certain topic resonating with your social media followers?
Is the length of your Reel hurting its performance?
Are you using hooks to keep users watching?
You gain context by asking yourself why posts are performing in a certain way. It helps you figure out what your audience wants and how you can replicate your top performers to reach your social media goals.
---
You Want Instagram Reels Ideas? I've Got Plenty!
Grab a Full Month of Strategic Reels Ideas for Free
You're a busy business owner. I get it. I'm in the trenches with you.
Let me help you lighten your workload and make your life easier by doing the heavy lifting.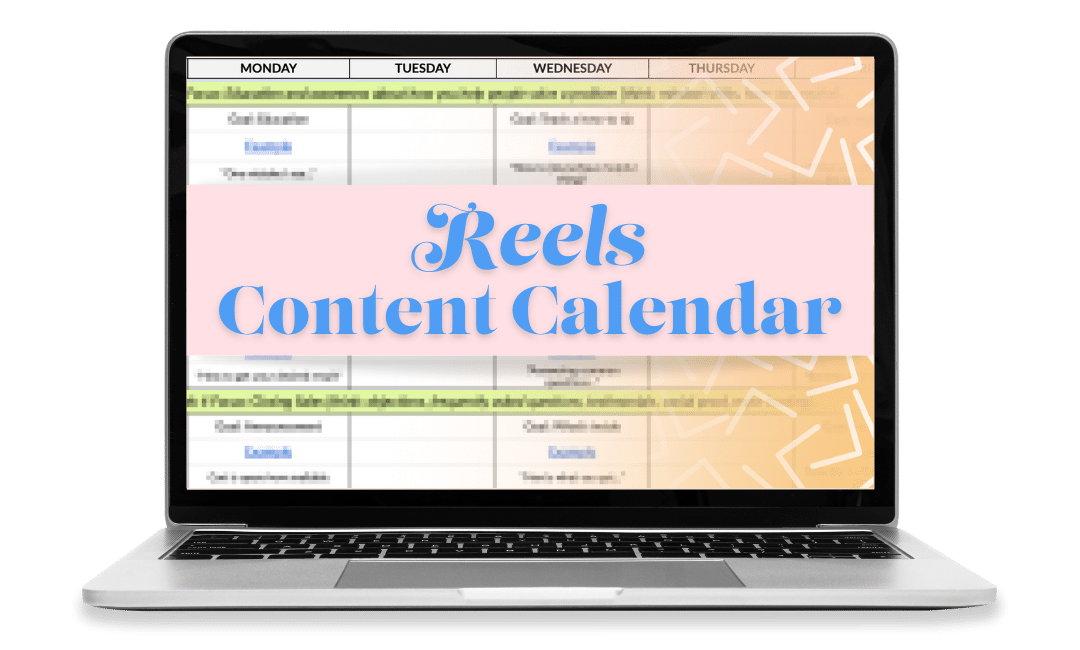 Inside the free Instagram Reels Content Calendar, you can expect the following:
A detailed content calendar with an Instagram Reels strategy for an entire month.
Ideas for each week that'll educate, engage, generate leads, and close sales.
No dance routines are required.
Remember, all it takes is one video to bring in 1000s of views, boost your follower count, and leads who are ready to buy what you're selling.
Do I have your attention?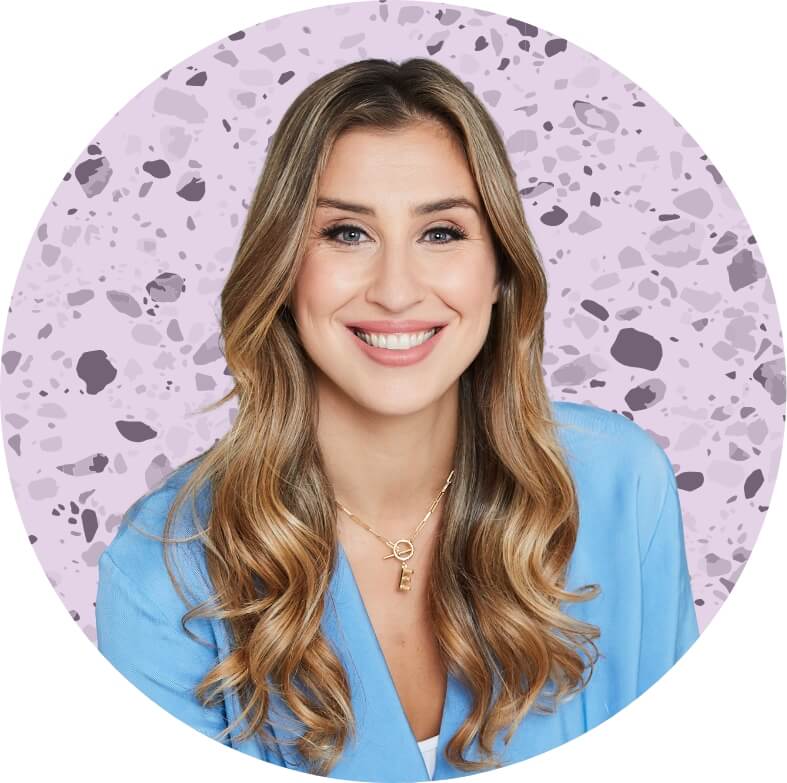 Hi, I'm Elise Darma!
I traded my 9-5 office cardigan for
that 7-figure entrepreneur life. But
I'm no overnight success. I've
experienced burnout, overwhelm
and ghosting Instagram for the
entire month of February 2019. I'm
probably the laziest Instagram
marketer you know, but if you want
to know how to sell more by doing
less – you're in the right place.
watch the free
Instagram Workshop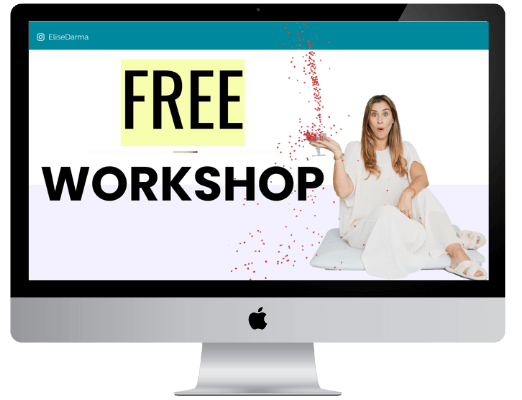 Get a weekly dose of what's
working in my business that you
can implement in yours.