How to turn your side hustle into a full-time business: a 6-month plan
Share this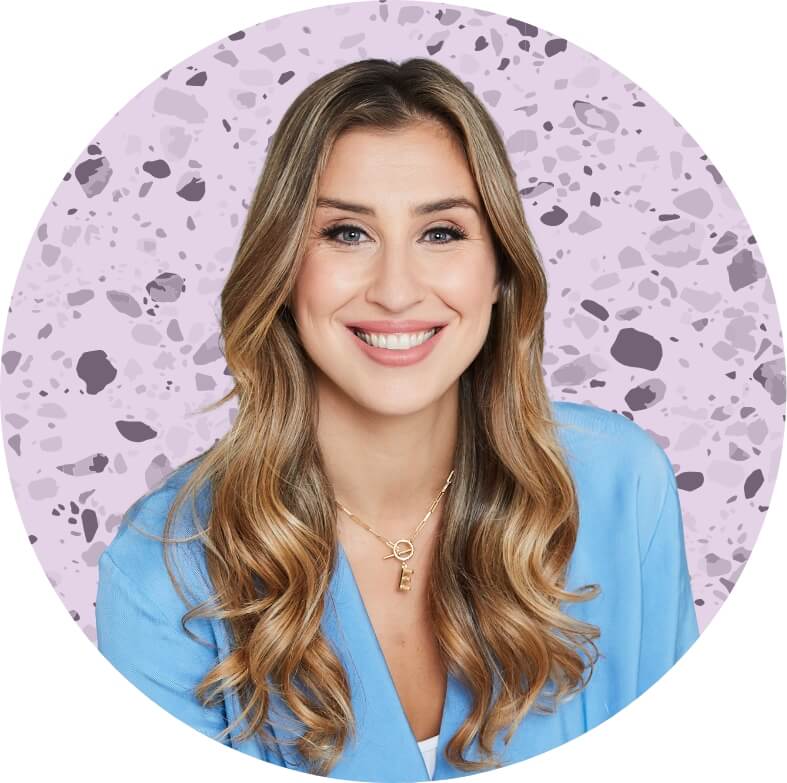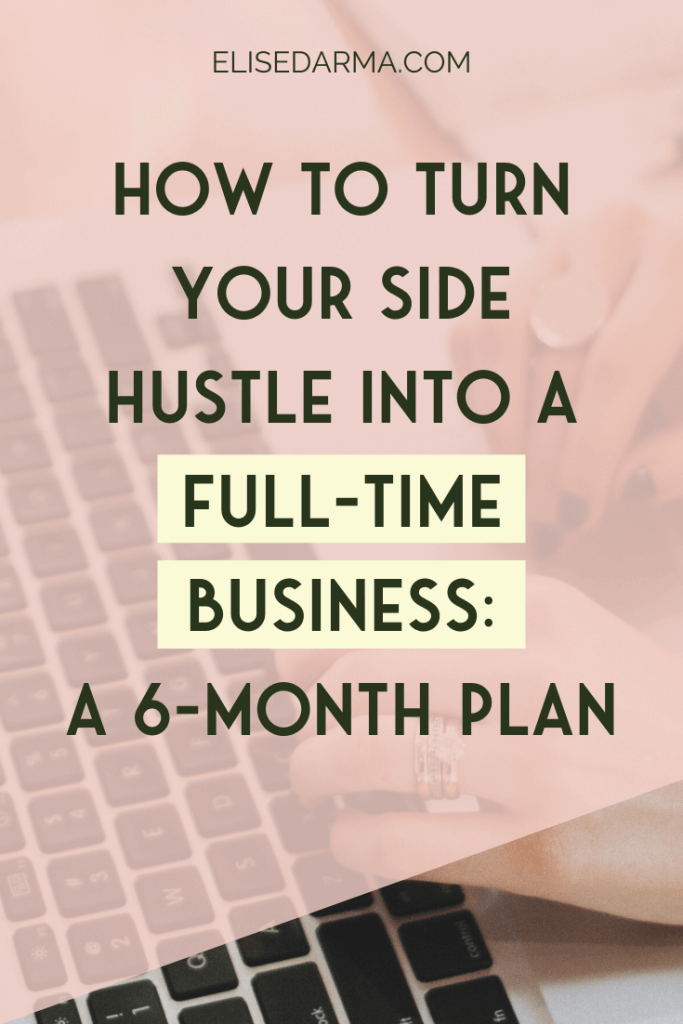 "Hey Elise. I've really enjoyed your series on kickstarting my freelancing business!"
Sweet!
"But what I really want to know is what does a feasible plan actually look like for me to go from my full-time job to running my own business online as a freelancer?"
Great question, valued reader. 😁
You're not alone in wondering this and I think not enough people are talking about the steps and tactics you can ACTUALLY take.
Here's how you can realistically turn your side hustle into your full-time business in just 6 months.
Month 1: Lay The Foundations For Success
YOUR SKILLS VERSUS PASSIONS
The first step to starting a freelance business is choosing something that you LOVE.
So how do you choose the right hustle? It all comes down to two options:
Choose something you're already an expert in
Choose something you're passionate about and want to learn more about
You're going to be spending a good chunk of your free time working on your side hustle, so you don't want it to be something you loathe.
What I Did: Way back in 2013, I was working as a social media manager in my day job, and I took on my first client in November of that year.
VISUALIZE YOUR IDEAL CLIENT
If you want your freelancing biz to be successful, you need to put yourself in your future client's shoes.
So choose a niche that's as specific as possible.
What do they want to achieve?
What are their needs?
Where do they hang out online?
How can you solve their problems?
Will you focus on one gender? One age group, or one income bracket?
What do their lives look like?
Imagine your ideal customer in great detail to help you find a profitable niche.
CREATE YOUR SERVICE PACKAGES
Once you understand your customer's challenges in achieving their goals, you can start creating a service or product that meets their needs.
You ideally want to offer three core offerings:
One premium core offering of your expert services and two additional options that support that core offering. 
Once you've got a few ideas down, ask yourself if there is a demand for it.
If you're unsure, test the waters by reaching out to your warm network and getting some feedback.
What I Did: I crafted three core service offerings for Canupy (my agency):
Cocktail: A blend of all my service offerings.
Mocktail: A lighter mix of services for clients who don't need everything.
Straight Up Insta-Growth: Only Instagram marketing services.
Month 2: Validate
DO YOUR MARKET RESEARCH
Now that you have your ideal customer in mind and a potential product or service to sell, it's time to test the waters.
You want to see what the demand is and if there's anything you could add to your offering that would make it irresistible to your future client base.
It will go a long way in helping you find your USP (unique selling point).
CREEP ON THE COMPETITION
Remember all those times you stalked your ex on social media?
Well, now it's time to put those social sleuthing skills to good use to help you bring home the business bacon.
Research your competitors and make a list detailing:
What they do well
What they do poorly
What's unique about them and
What's something you can do differently or better to attract customers?
SPRING CLEAN YOUR PERSONAL SOCIAL NETWORKS
Now that you've done your stalking, it's time to clean up your own social media accounts.
Remove any photos, videos or statuses that you don't want potential clients to see.
Remember: you are building a personal brand, as well as a business.
CRAFT YOUR ELEVATOR PITCH
What's an elevator pitch?
It's a short sentence that describes who you help and what you do.
It's a way to quickly share your expertise and pitch your services in under 30 seconds (or even better – 5 seconds).
For example, my elevator pitch is:
"I'm Elise Darma. I run a social media services business, and I can help you grow your Instagram account by 1,000 followers in 30 days."
START TESTING THE WATERS
Reach out to your warm network (people you already know and ideally, would make a great first client of your business) and test your service offerings.
Ask them what they like, don't like, and if there is anything missing.
You could ask people you know in your industry, or friends and family that fall under your target market. You could even run a poll on Instagram or send a survey to your mailing list (if you've got one).
The beauty of this stage?
One of these conversations with your warm network could turn into your very first client!
What I Did: I connected with a friend who was running a 6-month-old online shop and pitched my social media marketing services (because I knew he was busy running a growing business!) – and locked in my first client.
Month 3: The Soft Launch
SHARPEN YOUR BUSINESS SKILLS
Woohoo!
You're halfway through, and it's almost time to publicly launch your business.
Whether you're working with your first client here or are talking with your warm network to find a service that they'll pay for, spend this month refining your business skills.
As a freelancer, you'll be responsible for all the sales, marketing and admin that goes into running a successful business.
Spend some time on:
Learning how to pitch to clients over the phone.
Crafting the perfect outreach email.
Researching how to file taxes as a freelancer.
Talking with potential clients or people in your network would could refer you to one.
SET UP YOUR BUSINESS FINANCIALLY
This is one of the most important steps in your six-month journey.
Without a proper payment gateway, you can't get paid – and you really don't want to lose the sale when someone is ready to buy!
What I Use: Once you have payments coming in, it's a good idea to use an invoicing program like Freshbooks or Wave. You'll be able to keep track of your freelance income and expenses, making tax season that much easier.
START EXPANDING YOUR NETWORK
Use this time to figure out where your ideal customer hangs out and how you can get in front of them.
Search for relevant Facebook Groups, events or conferences, and ask your existing network to refer you to potential clients that might need your services.
What I Did: I attended any and all networking events for startups and e-commerce companies. I dressed in tropical-themed clothes to represent my brand Canupy, and that alone was a great conversation-starter in many cases. 🌴😎 
Month 4: Branding
CREATE A BRAND NAME
You have two options when creating a brand:
Use your name, like Elise Darma
Create a company name, like Canupy
The advantage of using a company name is that you don't have to stick to a personal brand. You have the potential to grow into an agency, which is what I did with my services business.
Once you've decided on a name, you'll need to create a simple logo. Sign up with Squarespace and use their free logo builder, or you can design your own with Canva or InDesign.
SET UP YOUR ONLINE PRESENCE
With a brand name in mind, the next step is to check if it's available on social media.
Ideally, you'll want to get the same handle for every network. I like to use Namechk for this.
For example: the Instagram, Twitter and Facebook handles for my agency are @CanupyContent across the board.
OPTIMIZE YOUR LINKEDIN PROFILE FOR SEARCH
Don't neglect LinkedIn! Especially if your services help fellow business owners.
The first step is to fill out your profile in a way that will have your ideal clients dying to work with you.
Here's how:
State your niche.
Use keywords in your headline and profile that will help clients find you.
Use your summary to tell your ideal client how you can help them overcome their challenges and reach their goals.
Write the copy like the expert business owner you are, so they treat you like an expert and not another employee.
Month 5: Content
CHOOSING THE PERFECT SOCIAL NETWORKS FOR YOU
You don't need to be on every single social network to be successful. #TruthBomb.
Don't believe me? I've built an entire business around Instagram marketing, and have helped 100s of people grow their audience and monetize their accounts.
The best channels for your business all depend on where your ideal customer spends their time.
It's also important to keep in mind that each social media network will need its own content strategy. What works for Instagram, won't necessarily help you grow on Twitter.
CREATING A CONTENT STRATEGY
Content strategy is more than just posting an Instagram photo at 6:00 p.m. every day.
It's about understanding the needs of your customer and using your content to convert them into a paying customer.
So how do you do that?
By using a mix of lead magnets, content upgrades and quizzes.
What's a lead magnet?
A lead magnet is an offer that compels someone to opt in to your email list. It can be anything from a free checklist to a store discount.
What's a content upgrade?
It's similar to a lead magnet, but it's not as generic. A content upgrade lives within a blog post and addresses a specific problem. It's an easy way to grow an email list of more qualified leads.
If you don't have time to create a content upgrade or a lead magnet, grow your list with a quiz.
Month 6: Launch
You've made it!
After months of planning, pitching and maybe even working with your first client (woohoo!), it's now time to start promoting your business. Publicly. 
FACEBOOK, LINKEDIN AND QUORA
Get into those Facebook and LinkedIn groups and start asking questions and answering questions.
Another good place to start establishing yourself as a thought leader is by answering questions on Quora. It will also give you a good idea of what your target audience is struggling with and help you strengthen your sales pitch.
GUEST BLOGGING
Guest blogging is also an essential tool for any freelance business. Start pitching to websites that accept guest writers and get your expert name out there in front of your target clients.
PODCASTS
Podcasts are another awesome option to reach potential customers. Spend some time investigating whether there are any notable ones in your niche, and pitch yourself to appear on the show.
COLD EMAILING
If you've tapped out your warm network, you might want to consider cold emailing.
And no, you won't have to worry about accepting low paying gigs, and you'll be working with brands that will make your portfolio stronger – since you're hand-picking them!
Read my cold emailing secrets to find out exactly how you can win a client with this method.
CLIENT REFERRALS
Lastly, don't ever underestimate the power of client referrals. It saves you time looking for the next gig and helps establish you as an expert in the industry.
Where will you be 6 months from now?
Woo! Let's check in, because that was a lot.
How are we feeling?
Motivated? Ready to do this? Overwhelmed?
If you're feeling like a little support and guidance would help you get there faster, I've got a few ways I can help you.
You can do it alone, but that's not the only option.
It's TOTALLY possible.
To your growth and freedom! 
---
Free Workshop: Sell more on Instagram by doing less
If you loved this blog post and want even more how-to tips on making sales through your Instagram account, join me for my FREE hands-on workshop.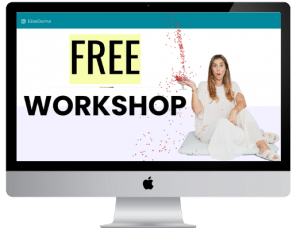 In this ~co-working~ style workshop, we'll check off:
What your best Instagram strategy is – even if you're new in business or are just starting to use Instagram for your business (PLUS, we'll give your profile and bio a total makeover)
What your current season of business is and which features you should focus on to get the most results for your efforts
How to navigate making reels for your business, especially if you feel silly pointing or dancing on camera (PLUS, we'll generate 80 content ideas for your next posts – yes, 80!)
Future-proofing your account for inevitable changes that are coming to Instagram (including an evergreen formula that'll never go out of style)
Join me at this FREE workshop now ⬇️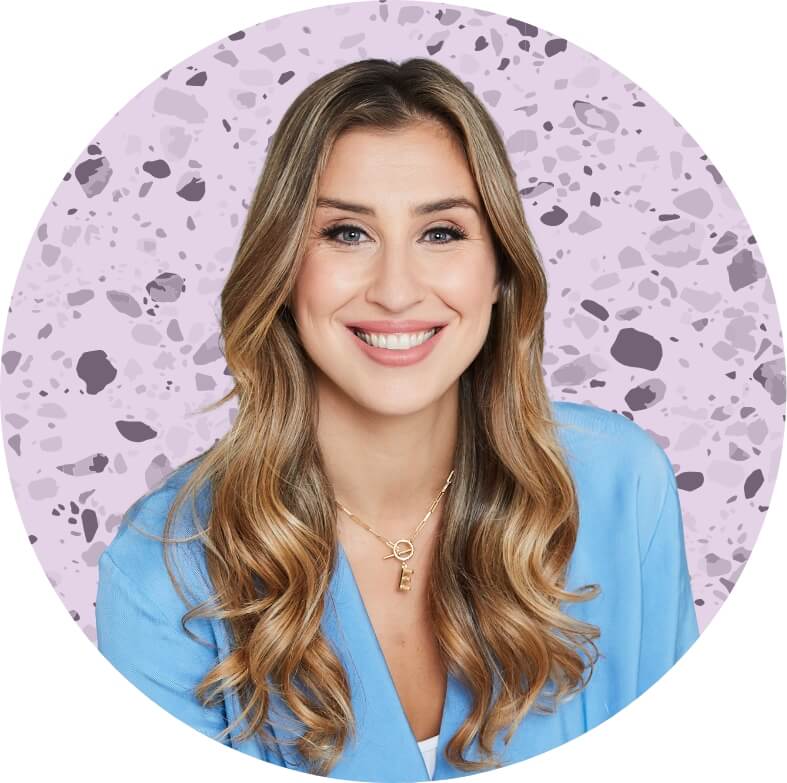 Hi, I'm Elise Darma!
I traded my 9-5 office cardigan for
that 7-figure entrepreneur life. But
I'm no overnight success. I've
experienced burnout, overwhelm
and ghosting Instagram for the
entire month of February 2019. I'm
probably the laziest Instagram
marketer you know, but if you want
to know how to sell more by doing
less – you're in the right place.
watch the free
Instagram Workshop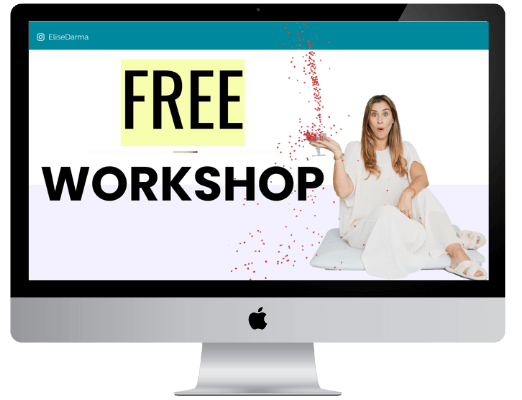 Get a weekly dose of what's
working in my business that you
can implement in yours.