How This Coach Launched a New Program and Made $7,252 With Only 1k Instagram Followers
Share this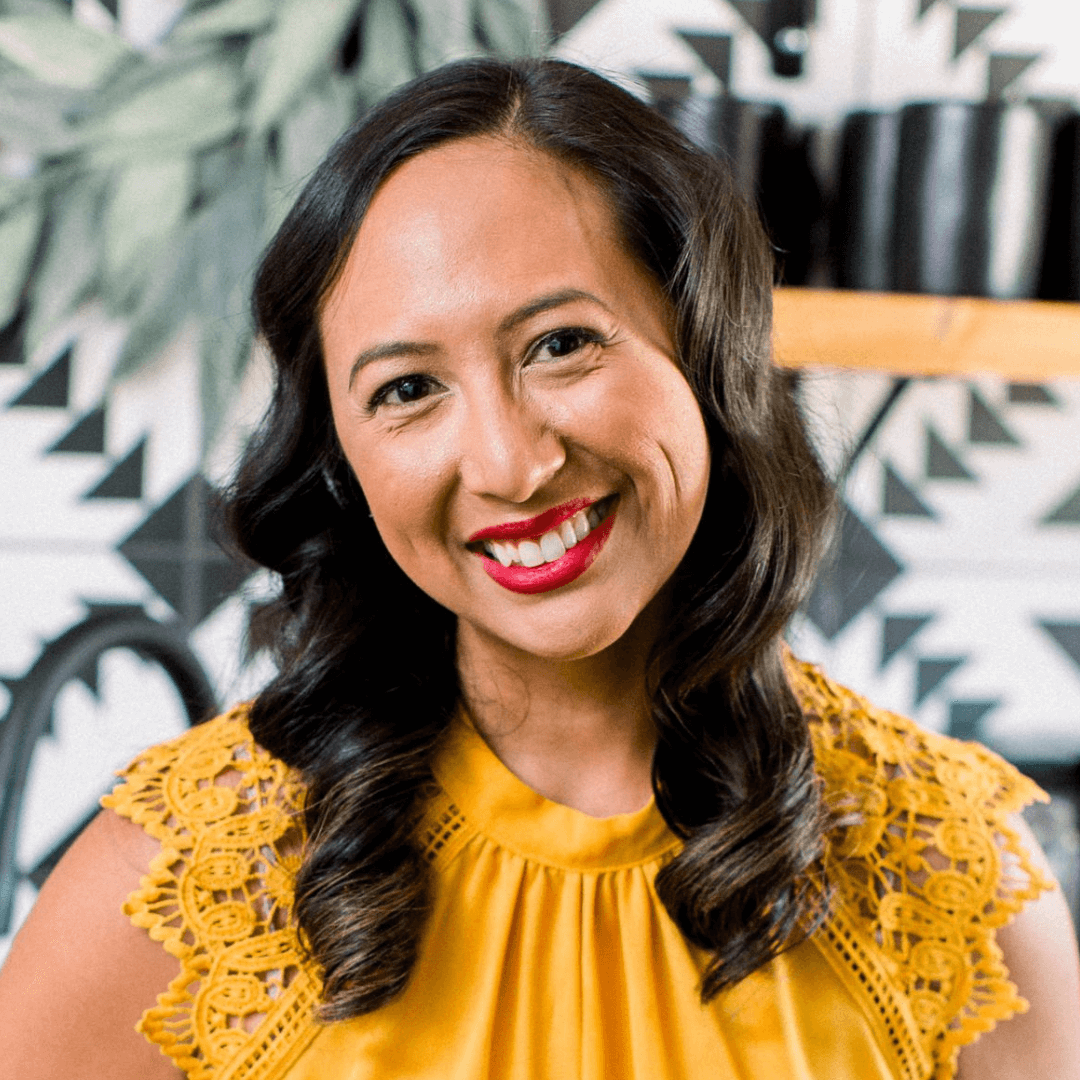 The difference between a good and bad launch?
Strategy.
Without one, you're speaking into a void.
But when you combine video content with a proven launch plan, you're setting yourself up for your biggest bag yet. 💰
That's exactly what happened for Melody from @thecourseconsultant.
For years, she helped business owners (like yourself!) figure out how to create memberships and group coaching programs that actually sell.
But Melody was missing something.
While she felt comfortable on camera and knew how to make Reels, her promotional periods lacked a super important ingredient.
"I didn't have a tool that helped me pull in all of the videos, content creation tips, things that I should be talking about during the launch promotional period."
Melody used the content calendar inside the On Video membership to plan the launch of a new group coaching program called The Online Membership Launchpad Accelerator.
And the results speak for themselves.
Melody made $7,252 in sales with just over 1k followers.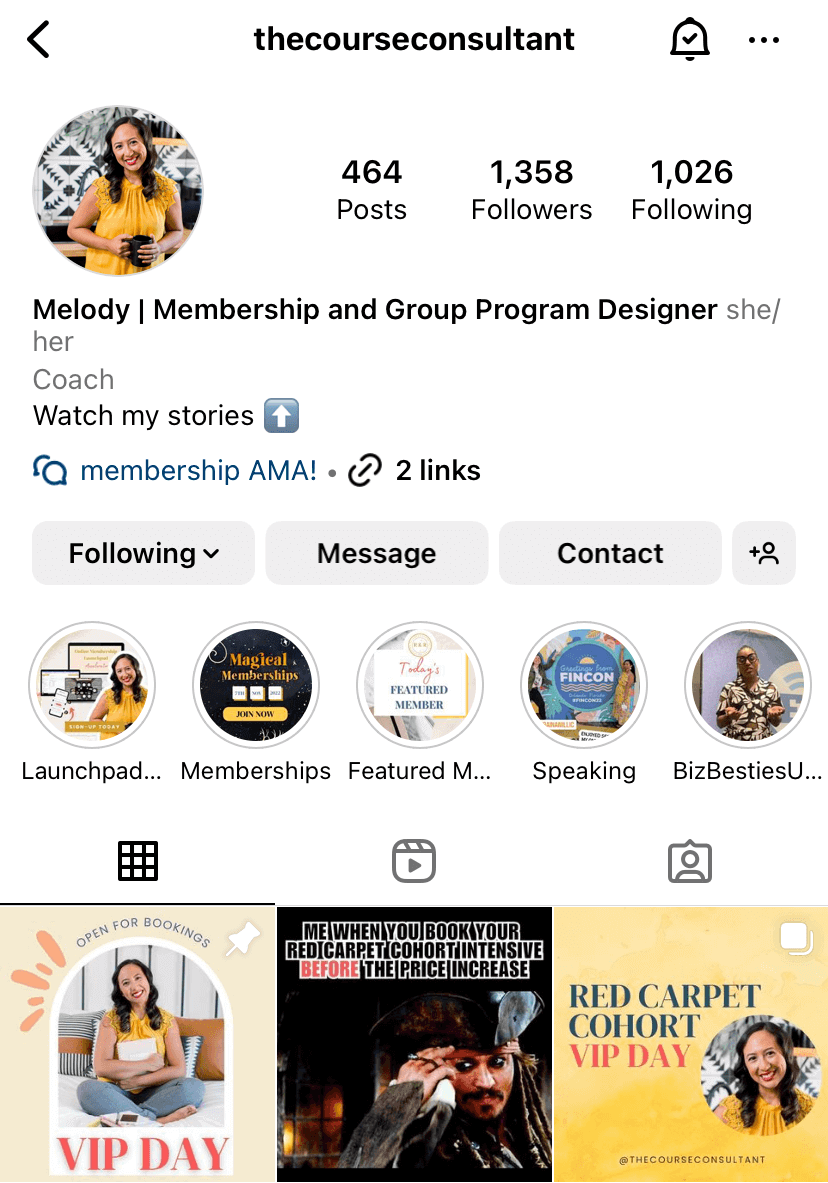 That's not all.
Melody did the damn thing while in the midst  of adopting two children.
Talk about a super mom!
So how did she do it? How does one actually use strategic Instagram Reels to sell a new program and overcome launch overwhelm?
Here's what Melody had to say.👇
Strategy #1: Be a Real Human
The hill I'm prepared to die on?
Building authentic relationships on social media.
You don't need 10k followers or viral videos racking up millions of views.
You need to focus on developing the know, like, and trust factor with your audience.
Where does this magic happen?
In your Stories and DMs (Direct Messages).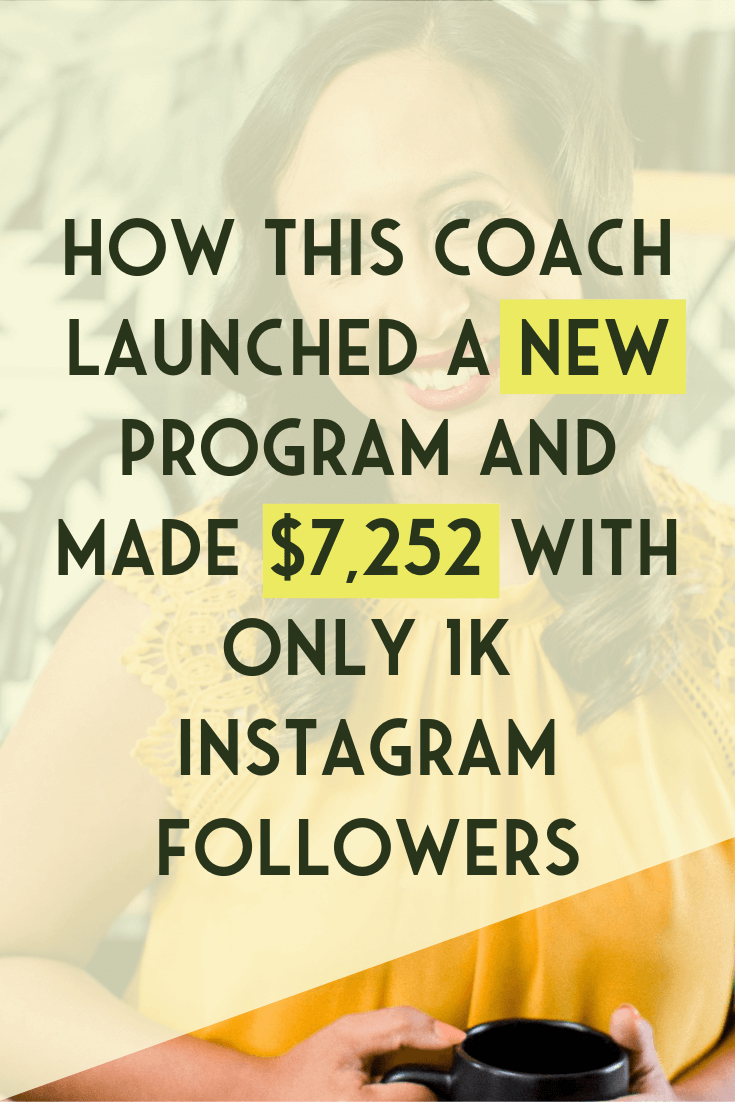 They're your best lead nurturing tool and your competitive advantage.
And the stats are here to back up actually talking to people and providing a personalized touch:
49% of buyers have made impulse purchases after receiving a more personalized experience.
70% of buying experiences are based on how the customer feels they are being treated.
By taking the time to treat the people in your DMs as humans and not numbers, you can grow your word-of-mouth referrals, increase your chances of getting a "yes", and grow the bottom line of your biz.
Melody uses Instagram Stories to share her life and humanize her brand.
"I believe that when people see you're human and you're sharing your personal experiences, it resonates a lot more. I've seen that when I talk about my story as an adoptive mom."
Why does this work to humanize your brand and build credibility with your audience?
People buy from people. You're not a faceless corporate conglomerate. You're a relatable person experiencing the same epic highs and lows. You're someone your audience can actually feel connected to and aspire to emulate.
When someone feels like they know you, it creates trust. Once you have someone's trust, you're far more likely to get a sale.
People buy from people, so use this to your advantage.
Melody genuinely cares about helping people solve their problems.
"I like to think about how I can help people see the solution and give them an actionable outcome. My advice to other business owners is not to be afraid of giving too much away in DM conversations."
Let's be honest.
You have an online business because you want to make money. 💰
But that doesn't mean you have to be constantly chasing the sale.
That "always be closing" bro mentality feels icky and slimy.
Do you know what feels good?
Flipping the script and using your DM conversations to understand your audience's pain points and giving actionable advice.
Those snippets of conversations you're having can help you create better sales pages, punchier Reels, and launch an irresistible product, too.
This is your "Voice of Customer" data – a super powerful copywriting tool.
You're using the language your customer uses to describe their problem, needs, and preferences.
This is how you make your potential customer feel like you're reading their mind.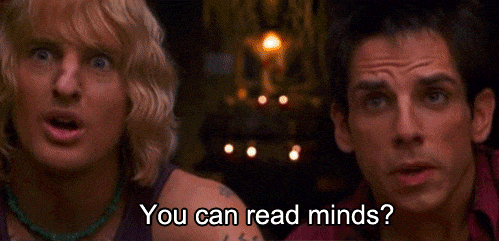 Incorporating these specific words and phrases your customers have used in conversation with you into your headlines, emails, Reels, everywhere – these make your brand more relatable and compelling.
You're speaking directly to their interests and concerns and showing your audience you understand their needs.
The best part?
You've become an integral part of someone's journey, which will make your brand stand out from the pack.
"At the end of the day, if you're in the person's DMs, they're most likely going to choose you over a competitor because you've personally helped them."
Strategy #2: Validate Your Opt-In While Warming Up Your Leads
Melody didn't stop her DM powerhouse there.
Nay, nay.
She took it one step further.
Melody used her DM conversations to validate the opt-in for her launch before creating a single thing.
Here's how she did it:
"I started the conversation in the DMs by asking questions like 'Can you tell me about your membership idea? Can you tell me more about your business? What is your goal for this membership? I did that 20, 30 times before creating my opt-in."
Once Melody had all this data, she then launched her opt-in.
…But there wasn't a website to pull in the email addresses. Melody only had a Google Doc link.
How did her followers get their hands on the checklist?
By commenting on a post.
This is proof you do NOT need all the bells and whistles to take action.
"I made a post saying I have a free checklist on creating and launching a membership. Who wants it? I had increased visibility because I'd been posting so much on Facebook and Instagram. In 12 hours, I had 10 people opt in."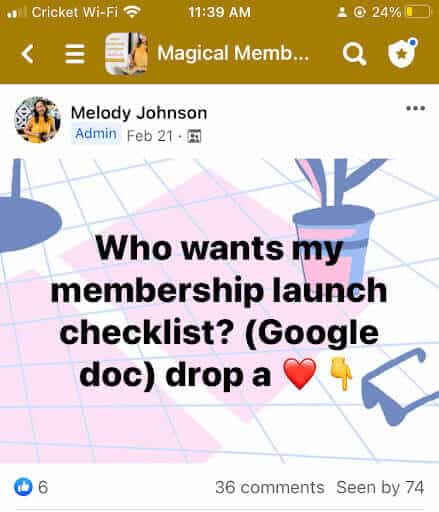 The lesson here?
Melody validated the pain point for her new coaching program while warming up her leads. She didn't show up, drop a promotional post and disappear into obscurity (and then wonder why it didn't work).
Instead, she made sure her audience felt seen, heard and received something of value that could help their business right now.
"Something I tell everyone about creating digital products and courses is you need to make it easy to implement. So easy that someone can do it within 5-10 minutes of you sending out the template or resource. That's going to have the biggest impact."
Strategy #3: Crowd-Sourcing Content and Course Material
With all these juicy DM conversations under her belt, Melody was sitting on a gold mine.
Not only did she manage to:
Build relationships with her dream clients.
Validate her opt-in before launching it.
But she had more than enough data to create content that truly resonated with her followers.
"I had a list of all the issues that my followers were facing. It made me think, 'How can I create content around this problem and amplify it?' I wanted to address the real reasons why you're not seeing an income from your membership or feel like you can't move forward."
Digging into those pain points and using my content calendar, Melody created Instagram Reels and emails addressing those problems and used her DMs to create the course material for her coaching program.
View this post on Instagram
"I knew what I logistically wanted to include in the program, but I'd have these  conversations, and something would come up and make me think, 'Can I create something that is going to help them and is easy to replicate?' Eventually, I had the bare bones of my course."
Melody's biggest takeaway from this whole process?
"It taught me that you learn what people want, and sometimes what you think they want isn't what they need."
This is why talking and listening to your Instagram audience is so important. It is invaluable market research that will tell you exactly what to create.
Nail biting?
Second-guessing?
You don't have time for that.
Tap into your audience, give the people what they want, and you'll supercharge your revenue.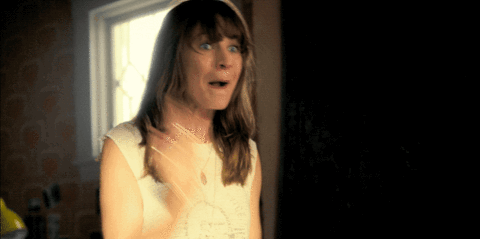 Strategy #4: She Created a Free Challenge
I'm a big fan of challenges.
Whether it's a personal challenge I've got on the go for myself (like posting on TikTok for 30 days straight), or jazzing up my launches with challenges that get results for others…
I'm here for it.
The reason?
Challenges build engagement, move the ball forward for those who commit, and demonstrate the value you bring to the table.
It's the ultimate trifecta you need to generate buzz about your offer and load up on pipin' hot leads.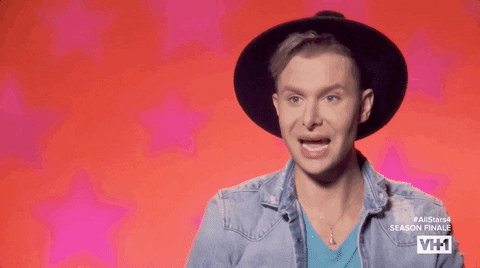 And that's exactly what happened to Melody.
Using those big ol' pain points she found in the DMs and by following the launch calendar, she created talking head videos that addressed the limiting beliefs holding people back.
"Part of my belief-building process was creating videos about how people feel like they can't make money with memberships or that it will be too draining. I showed viewers that memberships don't have to be burdensome. They can be sustainable and make a profit."
Throughout her free challenge, she gave her students homework to help them launch a successful membership and get them one step closer to saying yes to her paid offer.
But she didn't stop there.
Melody took a snippet from her daily 10-minute challenge video and posted it on Instagram Reels with a mini homework assignment.
Even if her followers hadn't opted-in for the full challenge, she was still showing up, delivering value, and helping her audience.
It's genius.
View this post on Instagram
How Melody Used The Launch Calendar + Her Results
Now it's time for the easy part: Planning the content for your launch plan. 💪
…Did I detect a groan?
Then you'll probably relate to Melody's story.
Before using my content launch calendar, she was unsure how to build momentum.
"I knew how to sell on Reels, but I always felt like my "salesy" content fell flat and never got any reach. I felt like I was talking into the void."
And then there was life happening around her.
Melody didn't have a lot of time to put everything together; her adoption timeline was approaching, and she had to focus on getting everything ready for her two children.
That's where the calendar came in.

Melody already had some assets from her last launch she could reuse, and with the help of the calendar, all she needed to do was plug and play.
"Using all of the launch promotional templates from Elise, my team and I had everything mapped out for my 10-day launch. I found that the talking head videos where I spoke about the problem and shared my solution worked well.

Following the structure of the launch plan, I used a lot of the examples in the calendar to figure out what to say and customize it to my brand.

As a really organized person, I appreciated how much detail all of the templates and resources had inside the program as well. It made the calendar really easy to use."
And Melody's results?
A total gross revenue of $7,252 earned during her launch promotional window. 😲
Here's how it breaks down:
Online Membership Launchpad Program: $3,588
Program + VIP Upgrade: $1,360
Challenge Replays: $504
VIP Packages: $1,800
"I was losing focus and the ability to do everything. The launch calendar helped me build the structure for my launch plan. Just having that support of my team and a guide to follow led to a lot of the success. People actually bought directly from social media in my DMs – people I had already chatted with earlier in the challenge."
Ah-mazing!
It gets better.
Melody got these results using 90% talking head videos. She only used a trending sound ONCE.
See.
I told you.
There is no die-hard reason to follow dance trends or lip sync for your life unless it aligns with your brand.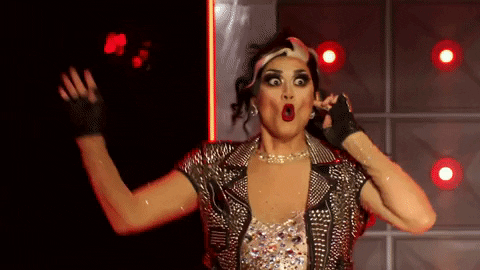 Melody's Advice for Other Business Owners
"Don't feel afraid to tell people to buy your program. I think a lot of the time, feeling scared stops me from recording these videos. I'm worried people are going to find me spammy or salesy. But I had to stop thinking like that because I can't help people if I can't sell them into my service."
---
Ready to Get Consistent With Video, But Short on Time?
Follow in Melody's footsteps and get your hands on my FREE Reels content calendar.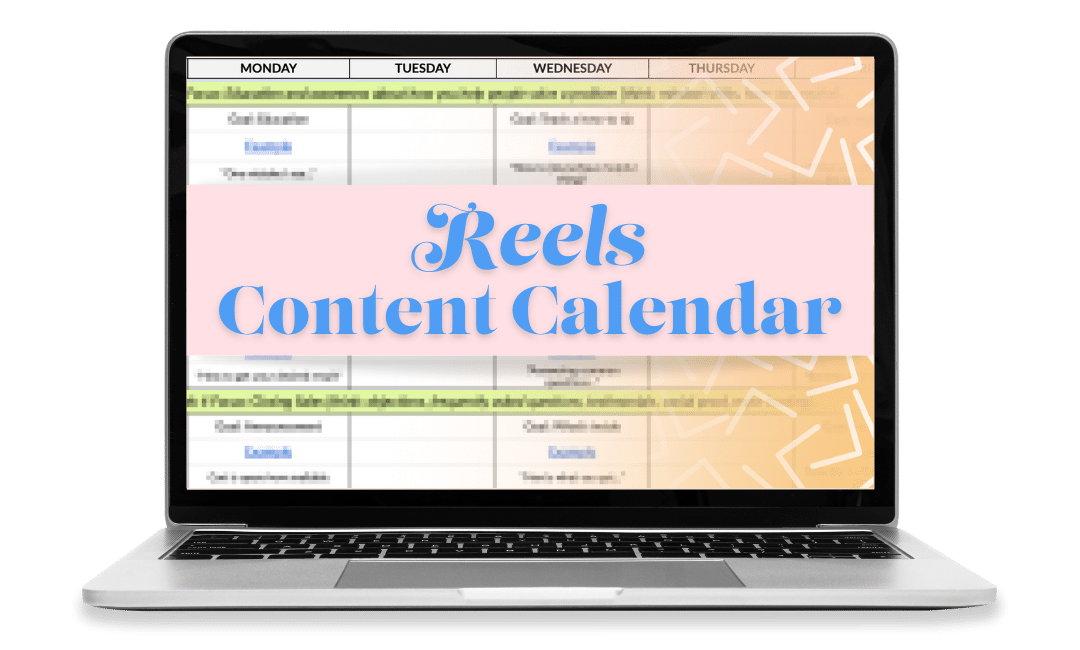 It's helped countless busy biz owners stop losing potential leads and sales, thinking of content ideas that only attract crickets.
Inside the calendar, you'll learn my four-week process that'll take your followers from lurkers to your biggest fans primed to buy.
"Every single one of Elise's digital products is very specific. It has a clear outcome and a clear promise. That's what's so magical about it. It's just a great resource to have, especially if you're busy and don't have time to map it out yourself. I feel like anyone can use it, even if you've launched a million times or you're brand new to launching."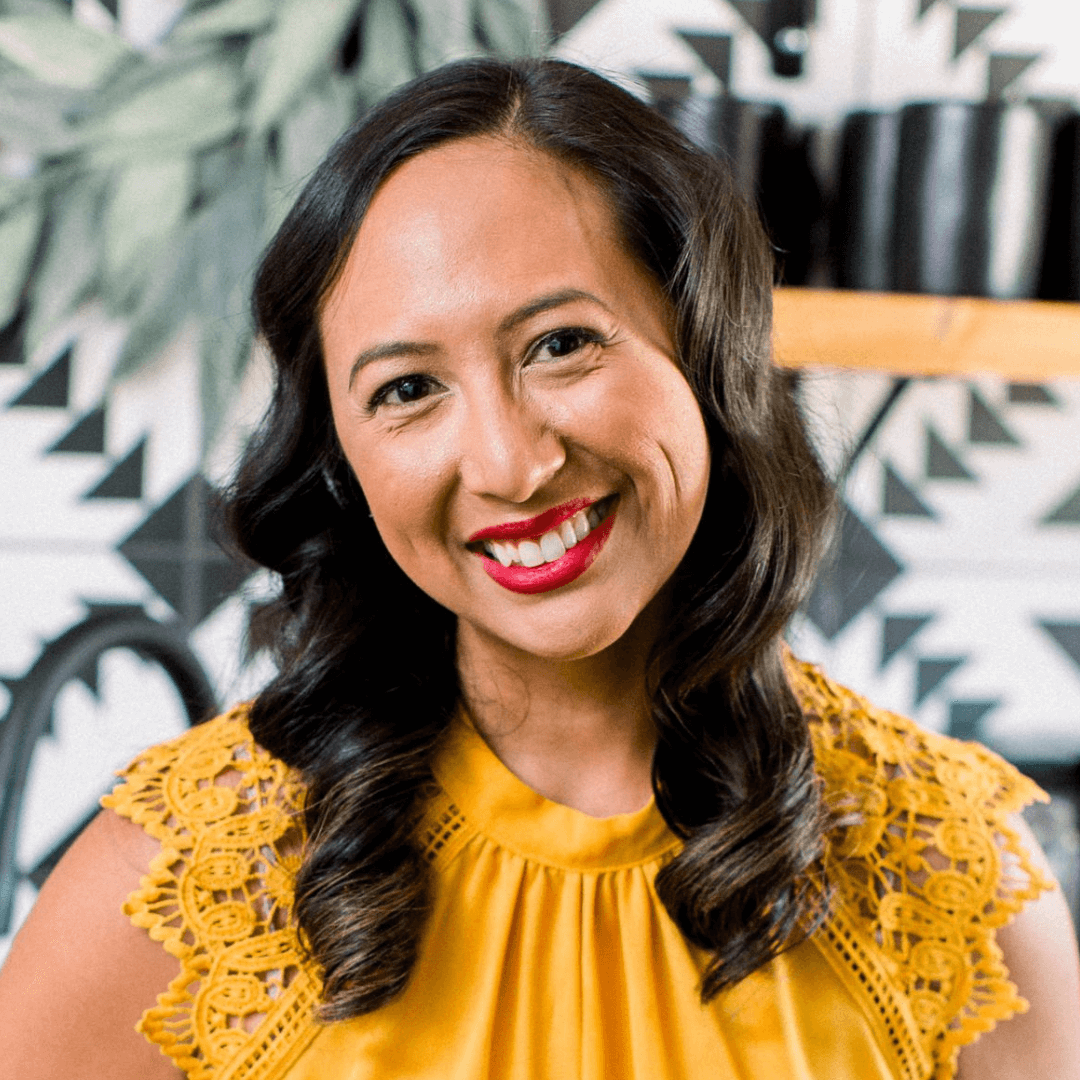 Meet Melody
Discover how she made $7,252 from a brand new program with just over 1,000 followers.
watch the free
Instagram Workshop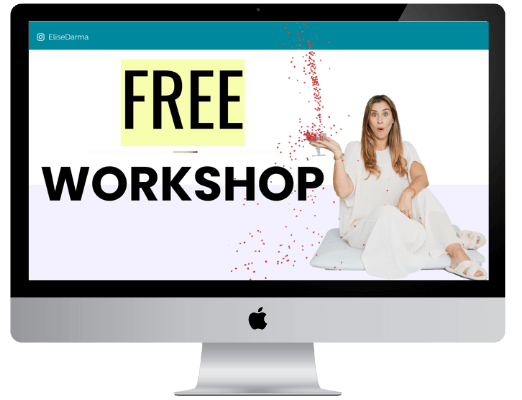 Get a weekly dose of what's
working in my business that you
can implement in yours.